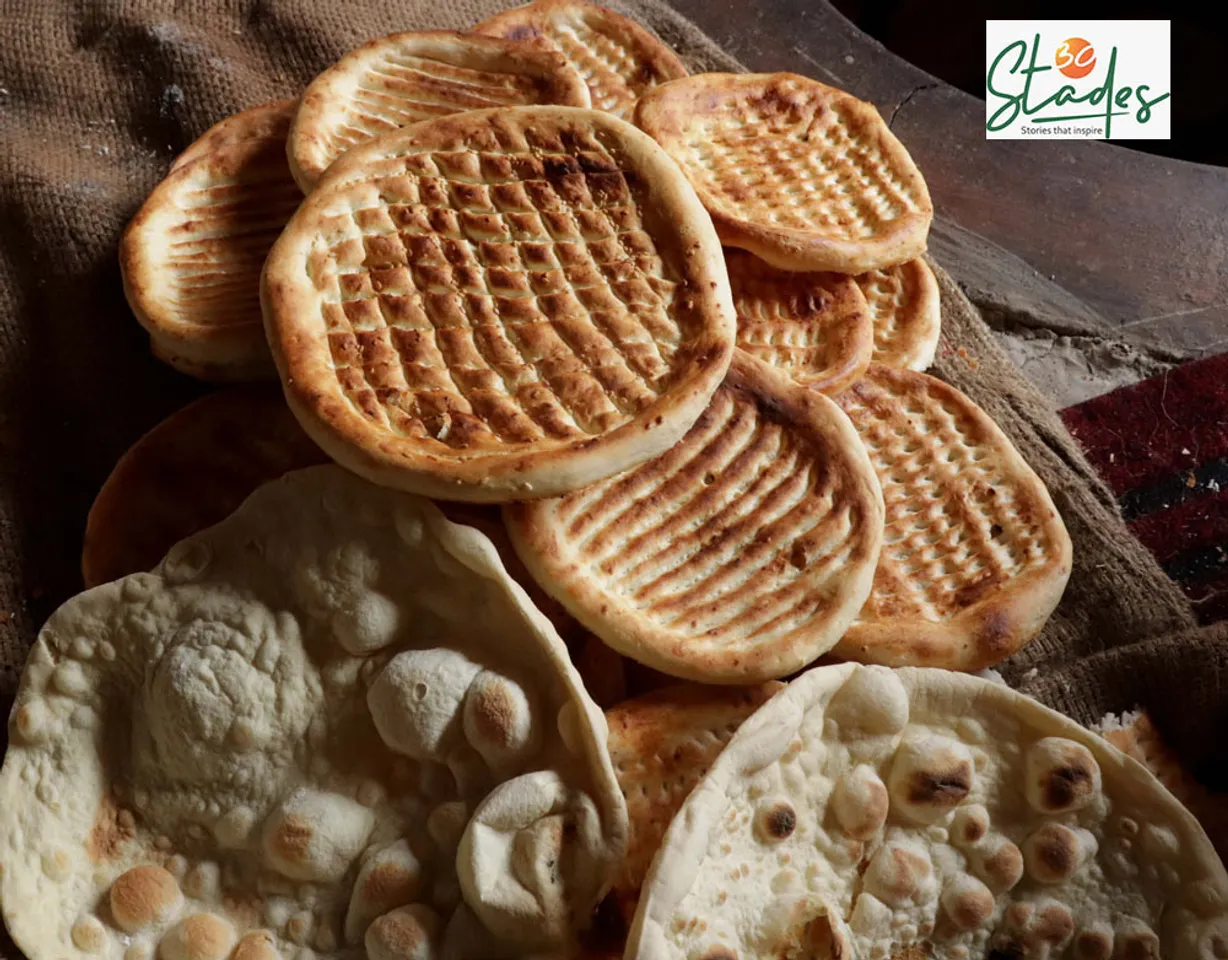 The aroma of freshly baked breads and salty noon chai wafts through the nippy early morning air in Kashmir as neighbourhood kandurs (bakers) prepare crisp golden girda or thin unleavened lavasa to be relished with piping hot tea.
Breakfast is never complete without the kandur's breads. Every Kashmirí's home is in the vicinity of a tandoor (clay oven) -- an intrinsic part of the social life in the valley. Each morning people head to the local kandur (baker) carrying a wicker basket in which to place their favourite breads. Using long iron rods, the baker removes the breads from the tandoor and drops them directly into the basket.
While cornflakes, muesli, and ready-to-cook meals have become popular in other parts of India, Kashmir has given it a miss opting for these local traditions. Sajad Ahmad Sofi, a kandur from uptown area of Srinagar, says the traditional baking in Kashmir will never vanish as they have spiritual blessings with them.
Also Read: COVID-19 gives home chefs a leg up as restaurants remain shut
"The owner of a kandur is blessed by Lal Ded," he says.
Belonging to another century
Legend has it that in the 14th century, Kashmiri Sufi mystic and poet Lal Ded or Lalleshwari jumped in a kandur's tandoor to hide herself from a man. She later emerged bedecked with clothes and ornaments. From that day, kandurs regard her as a source of divine strength that will keep their tandoors burning. Her pictures adorn some bakeries even now.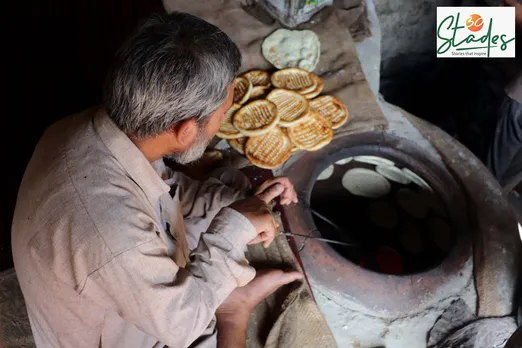 Sardar Nasir Ali Khan, a radio jockey from the valley popularly known as RJ Nasir, believes kandur is an important part of the Kashmiri society despite multiple innovations in bread making. "During the lockdown, what people missed the most were the tandoor breads and you won't believe how happy they were once bakers were back at work," Nasir says.
"You hold a girda or lavasa in one hand and a tea cup in another. And that's the quintessential Kashmiri breakfast," says Jameel Ahmad Khan. 
Also Read: How a daily wage earner set up Rs 250-crore breakfast company ID Foods
Girda, also called tsczhot, is medium-size bread made from refined flour with the baker marking his finger impressions before putting it in the oven. Girda is generally baked to golden crispiness while lavasa is kept slightly thin and has numerous blisters on the surface. Both are usually had with jam or butter.
Tsochwor or tilvor is bagel shaped slightly hard bread with a sprinkling of sesame seeds on top. The baker prepares tsochwor in the afternoon as it is had with the afternoon tea.
Kulcha is also one of the varieties that are crispy palm-sized mounds of flour sprinkled with poppy seeds. They come in two versions- mith (sweet) and namkeen (savoury). These crumbly breads make for a perfect dunk along with some traditional doodh kehwa, made with green tea and cardamom pods boiled in sweetened milk. There are several variations of the kehwa too.
Nasir says during Eid celebrations, when modern bakery items flood the households, people are generally bored too soon. "Within 4-5 days, they are back to the kandur for buying the traditional tsczhot or lavasa," he says.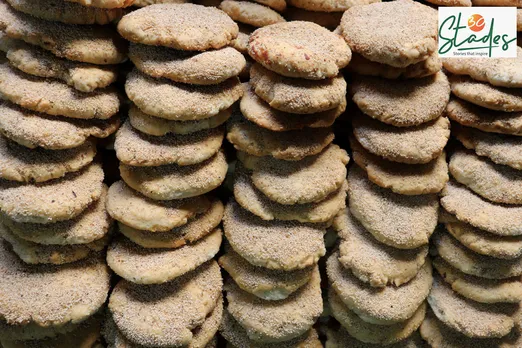 Another reason why locals haven't given up on tandoors despite being flooded with packed bakery items is the trust in quality. "In the case of packaged bakery items, we don't know what all has gone into making them. With local kandurs, there is an assurance of freshness as the items are made in front of us," Nasir says.
Also Read: Cooking to survive vs cooking as a hobby: How coronavirus lockdown is changing food habits
Kandurs, conversation & match-making
It is not only food that draws people to kandurs.
Tariq Hameed, a resident of South Kashmir says kandur is a social hub - a place where people get to participate in discussions that range from political discourses and moral lectures to plain gossip.
Jameel Ahmad Khan, who lives in Solina area of Srinagar says the bread buying routine has its roots in the Fajr prayer, the first of the five daily prayers performed by practicing Muslims. "After performing the Fajr prayers, elders return home via a kandur shop and pick up traditional rotis. They prefer tszhot or lavasa during breakfast and that has been a routine," he says.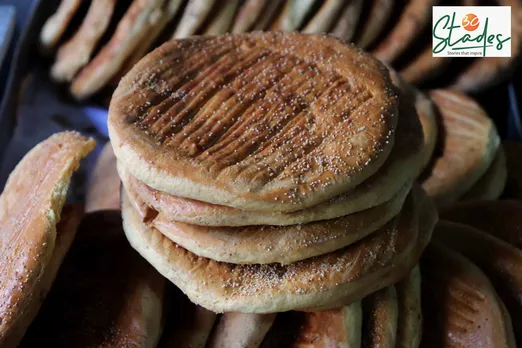 But breads in Kashmir are not just restricted to being an accompaniment to noon chai. A large bakerkhwani or choat, containing generous quantities of ghee or animal fat, is served along with rogan josh (traditional curry made with goat or lamb meat) at engagement ceremonies.
Also Read: COVID-19 impact: Fruit growers stare at losses as strawberries, cherries & apples rot in Kashmir
Halwa (a dense dessert) sandwiched between two choats is distributed at Sufi shrines on Urs, or after recovery from a long spell of illness. They are well part of celebrations on passing an examination or at community gatherings held on the first Friday after a person's death.
"Every region of the valley is famous for a particular type of bread," says Jameel. North Kashmir is best known for kulchas, the south for bakerkhanis and downtown Srinagar for a variety of kulchas and shirmaals, he adds.
"You cannot replace Kashmiri wazwan with a pizza. The case is similar with the bakery. There was a time when we had to walk a few kilometers for a kandur roti and now have 2-3 bread makers in the vicinity," says Jameel.
Noted Kashmiri historian Zareef Ahmad Zareef says the tradition of breakfast with noon chai and tszchot came from Central Asia when their traders began visiting the valley and business connections were established.
Back then, Kashmiris would have a tea made by boiling a variety of carrot and children were given potatoes and turnips roasted in the kangri (a small pot filled with lighted charcoal kept close to the body for warmth).
"Since we ate rice twice a day, it became a habit to have 2-3 cups of tea during the day and the process of having nun chai and tschot during breakfast caught on here," Zareef says.
While the love for tandoori breads is not waning, the younger generation is not interested in bearing the heat to bake for others, as is the case everywhere. "They are opting for professional courses. We don't want to force our children to follow our footsteps. They are free to do whatever they want and that makes it a little difficult for us to keep this legacy alive," he says.
 (Wasim Nabi is a Srinagar-based freelance multimedia journalist; Musaib Mehraj is a freelance journalist from Kashmir).
Also Read: COVID-19 gives new wings to kabootar bazi in Kashmir