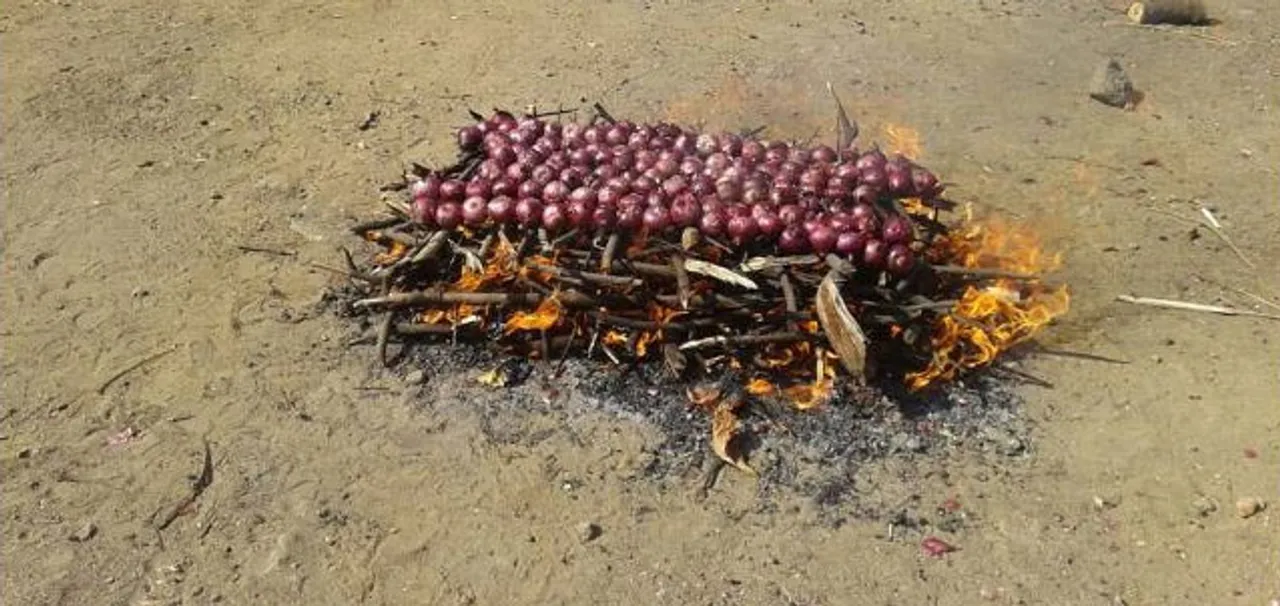 Two chefs carefully peel potatoes in their YouTube video. They save the peels in an air-tight container to deep fry them later. Saptarshi Chakraborty and Insiya Poonawala, co-founders of the channel Bong Eats, will serve it as a side dish with dal and rice. Of late, the duo has been introducing thrifty cooking to viewers in a world struggling with minimum resources and maximum fear of the Coronavirus disease (COVID-19).
Shri Bala, chef at Mumbai-based restaurant Mustard, has found a way to add nutrition to meals with the limited ingredients in her kitchen. "I am making a raita on a daily basis to stock up on Vitamin C. It has gooseberries (amla), tastes refreshing and is a great source of nutrition. They go well with phulkas," she says.
With the 41-day lockdown and social distancing restricting the supply of vegetables, fruits and many other kitchen essentials, people are discovering their hidden cooking talents and innovating ways to make the most of what is available on hand. And it is not only chefs and food influencers, but also young adults who are choosing "economic over elaborate", and planning their meals in advance.
Also Read: Coronavirus Lockdown: Kitchen warriors work round-the-clock to feed millions of migrant labourers
It is 3 am and the fourth day in a row when Shailja Sahu creeps out of bed to satiate her blueberry waffle and red velvet cheesecake cravings. With a short supply of ingredients in the neighbouring grocery stores, baking is a luxury for the scribe who lives away from her family in Bhopal. "I caramelise sugar, spread it on one side of a Marie biscuit, spread some butter on another biscuit, join the two and munch on," she says.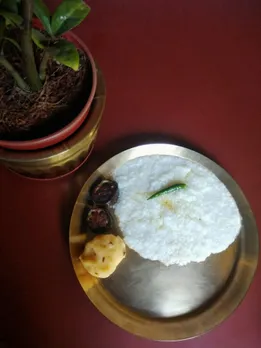 "The lockdown gives a sense of confinement and social distancing is crucial too. With such restrictions, food is the only incentive, but that too falls within the bounds of rationing," she says. The caramel butter biscuit snack is Sahu's mum's input who, she adds, keeps coming up with fresh ideas to "work around shrivelled, fast depleting vegetables".
Also Read: India's tribal & ethnic groups dodge the Coronavirus minus sanitisers, science or support 
"We have sufficient supplies in our township. Yet, I stick to one main dish along with rice because, news updates about people going hungry for days make me want to value and save ingredients," says Rituparna Das, a 26-year-old assistant professor in Kolkata, who reached her home town a couple of days before the janta curfew was imposed on March 24.
Back to basics
The undersupply of essentials and a crippling fear of falling short jolts us back toold habits of thriftiness, balance and solicitude; life skills our forefathers had picked up and perfected during past hardships. And they may become the guideposts for the younger generation too in the post-COVID-19 world. "Young people have always been interested in cooking, but that was limited to specialty dishes like pasta, cakes, pulao and meat. The curfew has forced them to cook for sustenance.
The former creates appreciation for humble everyday food that is often taken for granted," say the Bong Eats duo.
Also Read: How to manage your money in the post COVID-19 world
Echoing similar views, Anita Tikoo, blogger at Mad Tea Party, says supplies are not too scarce among the rich and urban middle classes yet.
Tikkoo is growing some of her food and composting all of her wet waste. She's preserving the surplus from her garden by making jams, pickles and natural vinegars.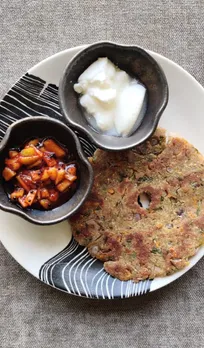 And Poonawala is just practising what has been a Bengali tradition. "Nose-to-tail eating has always been part of Bengali cuisine. The community treats thrifty dishes as delicacies. We utilise parts that are otherwise discarded: alu'r khosha bhaja (crispy fried potato skins), lau'er khosha bhaja (stir-fried bottle gourd peels), potol er khosha bata (spicy mashed pointed gourd peels), phulkopi'r pata bata (spicy mashed cauliflower leaves), and more," she says.
Also Read: A sex worker in Kolkata's Sonagachhi shares her struggle as Coronavirus lockdown dries up earnings
"We also eat every imaginable part of a fish or animal -- a thing that many don't look kindly upon. From fish heads, fish entrails, bones, fins and fish roe to animal offals, brains and fat, we have it all," she lists out.
Restaurant ethos may be changing too
People are becoming conscious of zero-waste kitchens. "Diners will be extremely mindful of hygiene and food safety once restaurant operations resume," mentions Kartikeya Ratan, executive chef, Perch.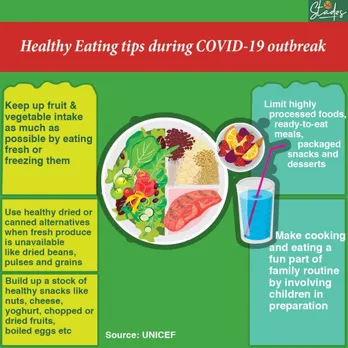 She is also making the most of all ingredients at hand to minimise wastage. "I am using sunchoke, a root vegetable of the sunflower crop family to make chips and a dip; nothing goes waste. Our kitchen has stock boxes at every counter so that anything extra can be saved separately. We refrigerate it at the end of the day and use it on the following day," she adds.
Also Read: Delhi nurse narrates his life experience as a COVID-19 warrior 
Chinu Vaze, co-founder of Gaia Gourmet, feels catering, not being an absolutely essential service, can be made more relevant through delivering meal kits in these tricky times, thus providing specialty ingredients while allowing the consumer to cook their own meals. The gourmet chef also plans to collaborate with schools and help them grow gardens as producing food is key.
"Look at the parks around, they are all shut. We could have used up some space for community gardening. That way, everyone in the locality can share the crop they grow," she adds.
Also Read: Coronavirus Lockdown: Suicide helplines clogged as janta curfew takes toll over mental health of migrant labourers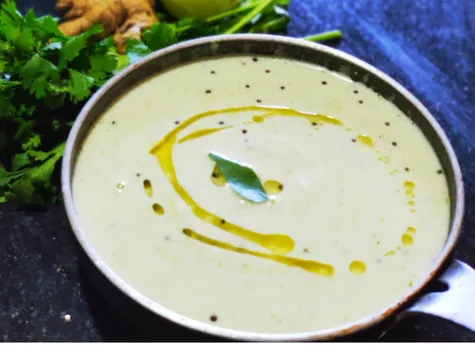 Familiar with frugality
While a majority of the urban elite struggles with frugal supplies, a community most familiar with the concept is the Dalits -- the receptors of a diet pre-meditated system of discrimination and oppression. "Our food practices render us better-suited to succeed in a calamity. We only use seasonal harvest, dry roast and powder pulses to preserve them. It is also common to roast onions in the open, on a makeshift bamboo structure, to be used in a spicy mix called the yesur; goes well with bhakris (flatbreads made from a combination of flours other than wheat)," says Shahu Patole, a former journalist, who has authored the book, "Anna He Apoornabrahma".
Also Read: A migrant worker's 1,200km journey on foot during the Coronavirus lockdown 
Born a Hindu, Patole grew up on food prepared in beef fat. "Oil or ghee was out of our reach. We, the Mangs, consume both beef and pork. Mutke is a common fried snack made with coriander leaves and cooked in animal fat," he says.
The author hints at a striking social phenomenon. He observes, the problems faced due to paralysed supply chains have little to do with caste divisions; it hints at class struggles instead. "The Dalit man, who ventured out of his hamlet to make a living in the city, is as helpless as a city-reared man. Neither of the two can plant, rear and harvest food. Neither can cut a live bird. Procuring food and making do with bare minimum falls within a villager's ordinary knowledge, whether that be a Brahmin or a lower caste person," Shahu points out.
Perhaps this is a clear sign for us to look at and learn from our rich history, now more than ever, without wearing blinkers?
(Lead Pic by author and former journalist Shahu Patole; Onions being roasted on a makeshift bamboo structure, to be used in a spicy mix called the yesur.)
(Sammohinee Ghosh is a Mumbai-based freelance journalist, who is always dreaming about food, films, and fiction)
Also Read: Why Mumbai needs its migrant workers to retain its mojo