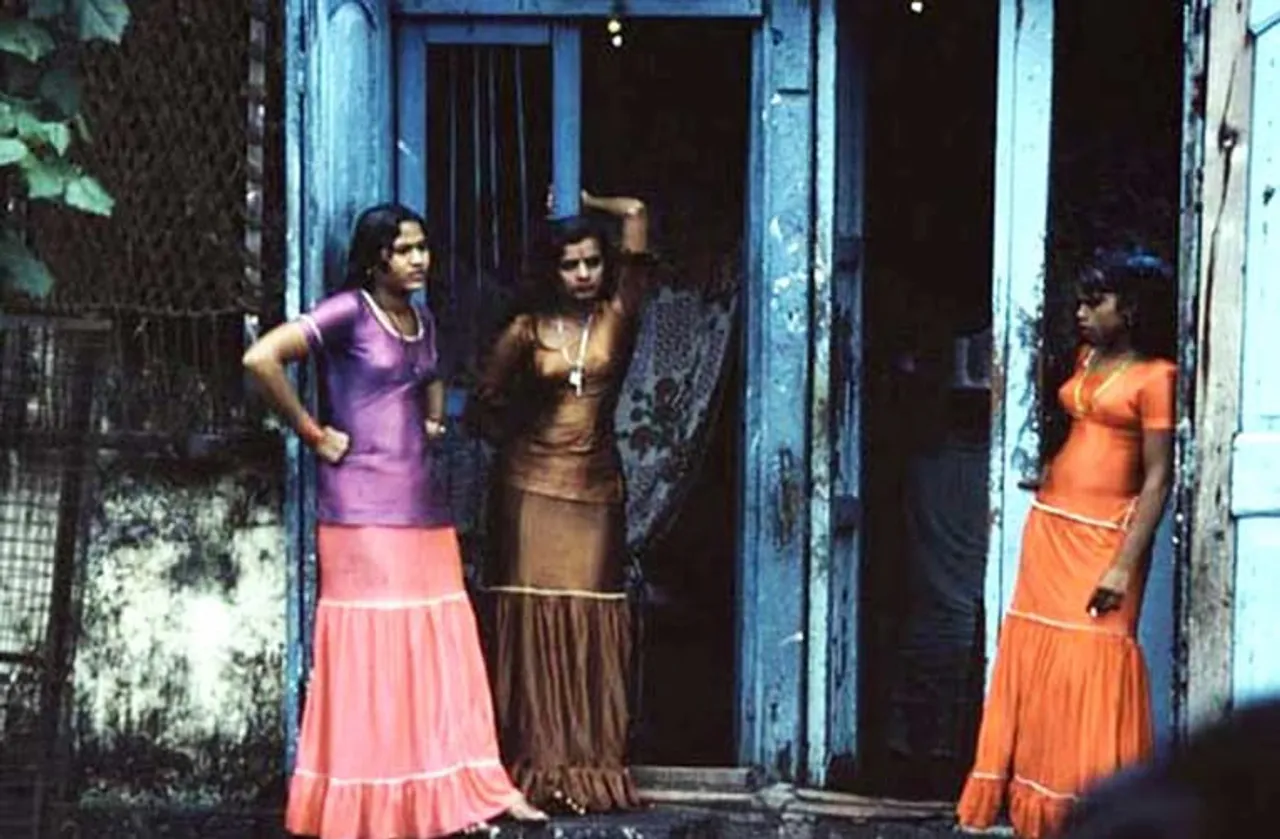 wp:paragraph
While the privileged sulk over salary deductions, bearers of the world's oldest profession suffer a slow, agonising death. We are not talking six-figure salaries here; we are talking per hour rates – brothels in this country function on rate charts for specific services.
These brothels, like all other establishments, were shut on March 24 after the imposition of the janta curfew.
With no patrons, the rate charts (along with the mouths they feed) gather dust. Moyna Pal (name changed), a middle-aged sex worker at Sonagachhi (meaning golden tree) in Shobhabazar, says, "Age is no discerning factor for the inflow of cash. It all depends on the services you are willing to deliver. Who's buying any though?"
With Coronavirus disease (COVID-19) posing serious health risks, especially for the populace of red-light areas, Moyna wonders if some training in handicrafts or embroidery – while normalcy still prevailed – could have helped them survive quarantine and the lockdown. Away from loved ones, she speaks to Sammohinee Ghosh about her struggles with self-isolation and financial insecurity.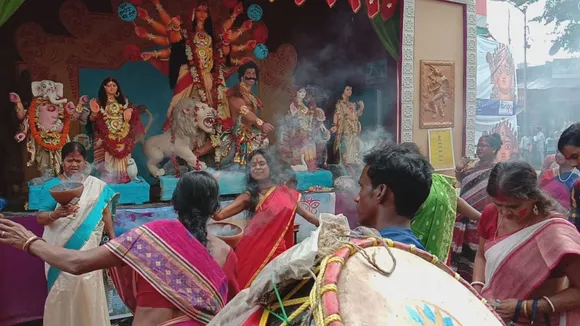 No work, no pay
In the wake of a communicable disease, the curfew was expected. I am, however, fussed over the abruptness of all of this. I wish going back in time and saving up in anticipation of the virus was an option!
Also Read: Dharavi: Coronavirus lockdown may change Asia's largest slum forever
Durbar (Durbar Mahila Samanwaya Committee – a forum with an objective to establish the rights of sex workers in West Bengal) has provided us with rice, pulses, potatoes and onions.
Although our ration cards permit us to buy federally subsidised grains at Rs 13 per kg, the scare of COVID-19 has made us stingy. Below poverty line (BPL) families get free supplies against their Rs 2 per kg cards.
Also Read: India's tribal & ethnic groups dodge the Coronavirus minus sanitisers, science or support    
The local police have asked landlords not to haggle over rent. House owners rarely have that big a heart you know! They might excuse the rent for the time being and demand it later once the panic passes.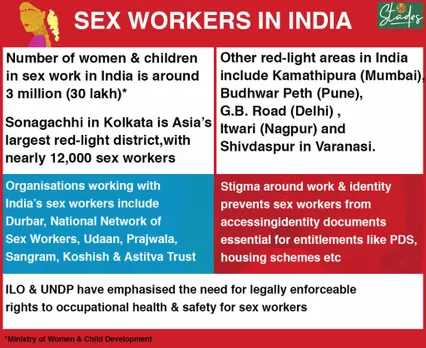 Activists and NGO staff tell us that cops have been actively helping them gather funds. We wait and pray for respite.   
Also Read: Delhi nurse narrates his life experience as a COVID-19 warrior   
We hear it's scarier than HIV/AIDS. On March 22, we clapped and clanked utensils. Doctors,and other frontliners have repeatedly made us aware about safe sex and hygiene; so, standing shoulder to shoulder with them wasn't beneath me.
Waiting for things to abate
 But will showmanship feed my family of seven? I am the only breadwinner and haven't stopped worrying since the lockdown. My old, diabetic parents are immobile. I shudder to think of the near future.
Also Read: Valley of angst: Double-whammy of Coronavirus lockdown and internet shutdown leaves Kashmir in limbo
Now that business has come to a standstill, I watch the television in the evenings and keep track of news updates. The aged account for the most number of deaths. I hope my parents sail through this pandemic.
It takes an hour-long train ride to reach my kin.
It's not in my capacity to diversify any of my interests and earn, not in the given circumstances. I could have sought work as a nurse, maid or cook, but, currently, nobody will hire me.
Also Read: A migrant worker's 1,200km journey on foot during the Coronavirus lockdown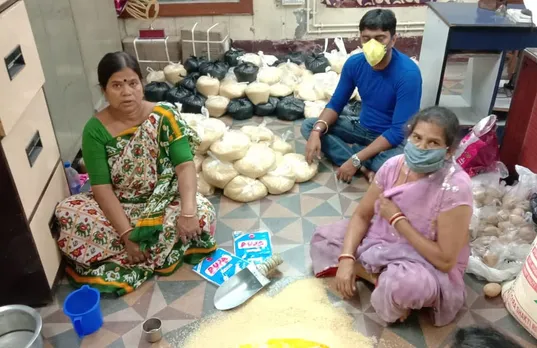 I could have put patients on drip or could have administered an injection had Coronavirus not been a contagion.
The cooperative, however, will be my lender of last resort. We -- the sex workers of Sonagachhi -- save money either on a daily or monthly basis. Usha Multipurpose Cooperative Pvt Ltd is our piggy bank on rainy days. If I exhaust the limited cash in hand, I might withdraw or borrow money from the agency. While our meals are being arranged for by Durbar and relief from neighbouring clubs come in spurts, all aid is not practical.
Also Read: Coronavirus Lockdown: Suicide helplines clogged as janta curfew takes toll over mental health of migrant labourers
The building I live in houses twenty-nine coops; in some of these, women stay with their partners and children. Won't we need sufficient kerosene to cook? How else do we fuel the stove? Cooking oil is also an essential and there's a shortage of that too.
Some of these relief efforts have an outlandish coupon system. You collect the coupon and then, claim your food packet; it's handed out on a first-come-first-serve basis.
Reality check
It is funny how I have come this far. I hail from Sagar Island (a withdrawn, self-contained place 100 km south of Kolkata) and have never been to school, buthave taught myself to read and write in Bangla. Extreme poverty made me join this line of business.
I entered the profession of my own volition. Some of my regular customers have taught me to read English too.However, I find it difficult to spell words in that language. And in all these years, I suddenly don't see a futurein this anymore. Maybe alternative guidance could have helped in such a crisis, maybe we could have run small grocery stores. It's all a big question mark. The virus has indeed made us question our regular lives."
(Sammohinee Ghosh is a Mumbai-based freelance journalist, who is always dreaming about food, films, and fiction)
Also Read: Why dream house may remain a dream for millions in the time of Corona