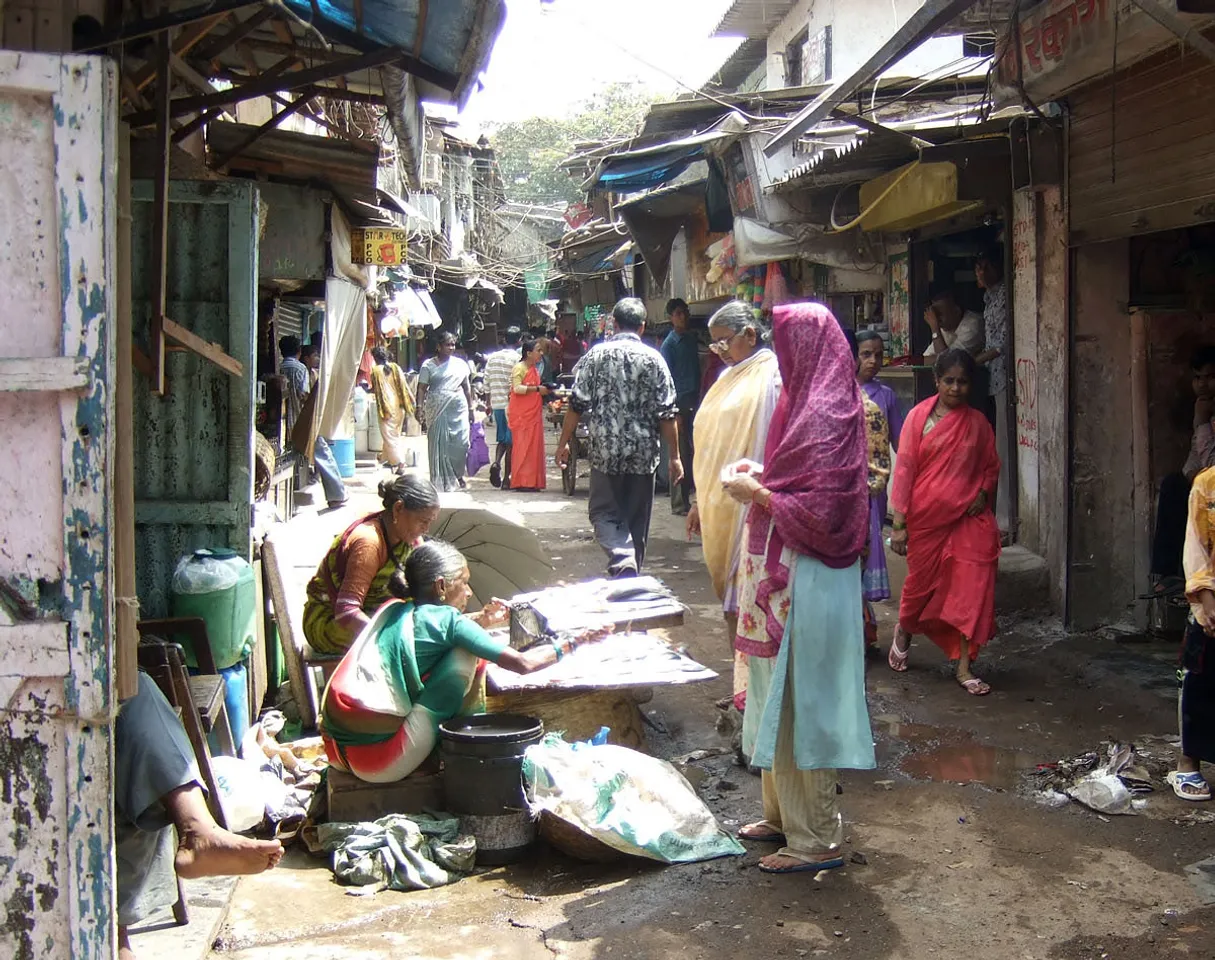 In 1992-93, when Mumbai was burning during the riots, Dharavi was at the heart of it all. There were deaths and destruction but there wasn't despair. The moment the curfew was lifted, Dharavi sprung back to its feet. Ditto following the 1984 riots. But the outbreak of the coronavirus disease (COVID-19) and the imposition of 21-day janta curfew have shaken the roots of Dharavi. It may have caused deep cracks in the very foundations of its social and economic networks. As things stand, Asia's largest slum may never be the same again.
Best romanticised in the Oscar-winning movie 'Slumdog Millionaire', Dharavi not only houses nearly 0.7 million or 7 lakh people over just 2.1 sq km, it is also one of Mumbai's critical support systems housing several of the city's drivers, maids, construction workers, security guards and lift operators.
Migrants flee
Dharavi is the Mecca for migrant workers who come from Uttar Pradesh, Bihar, West Bengal, Odisha, Tamil Nadu and other parts of the country in the hope of a better future. With the spread of COVID-19, a lot of them have left, leaving a big question mark over Dharavi's ability to sustain its numerous cottage industries and its economic output pegged at a billion dollars annually.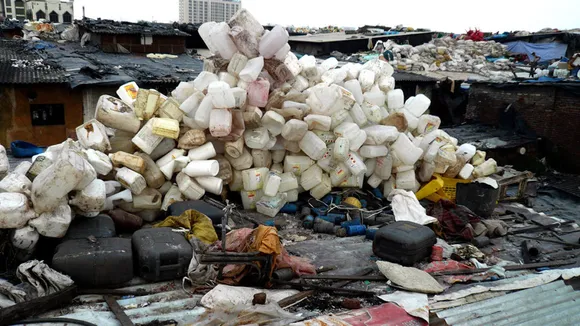 "Many migrant workers had left before the lockdown and there is no question of their coming back anytime soon. And nearly 50,000 are planning to leave when the lockdown is lifted," says Mobinuddin Sheikh, who runs a recycling factory in Dharavi.
Also Read: A migrant worker's 1200 km journey on foot during the Coronavirus lockdown
"This is an unprecedented crisis. Most people here are daily wagers and don't have anybody to support them. Many live within the compounds of factories where they work. With a total shutdown, they don't have food to eat or a place to sleep," he adds.
Chhotu is one such worker. He was employed with a disposable cutlery wholesaler in Dharavi at a salary of Rs 3,000 per month. "Leaving Mumbai is the last option for me. But my employer has shut down and I am not sure when operations will resume," he says.
Chhotu is from Unnao in Uttar Pradesh and along with others from his village, he is waiting to leave for home. "For now, my employer is giving money for food and accommodation. But if things don't improve anytime soon, I will have no option but to go back," he says.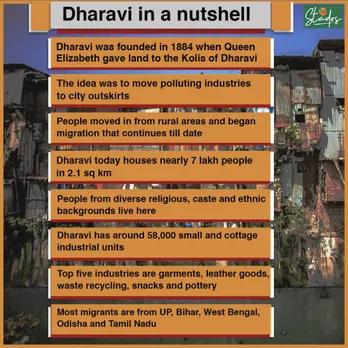 And when will he return? "Depends on my family, if they allow me to," he says. Dharavi reported its first Coronavirus case on April 2 and the tally has hit 13 now.
Broken economic linkages
Vinod Shetty, director of ACORN Foundation of India and the Dharavi Project in Mumbai, says there is currently a high level of insecurity, especially in the industrial units in Dharavi. "In a crisis like this, raw materials don't arrive, orders cannot be delivered, the payment stream dries up and everyone pulls back their hands."
Also Read: Delhi nurse narrates his experience as a COVID-19 warrior
Dharavi is Mumbai's low-cost contract manufacturing centre for garments and leather goods which are sold in the domestic as well as overseas markets.
"Most people work from rented premises, sell goods to companies that put their labels and export them. Now, these units, which double up as homes for workers, haven't received payments and don't have the money to pay rent. Closure is the only option," Sheikh says.
Shetty, also a lawyer and human rights activist, says Dharavi is the hub of frugal engineering where people make the most of space and other available resources. "In the recycling industry, Dharavi adds labour and technology to waste segregation and processing. It is a colony of highly skilled workers who are currently witnessing unprecedented insecurity."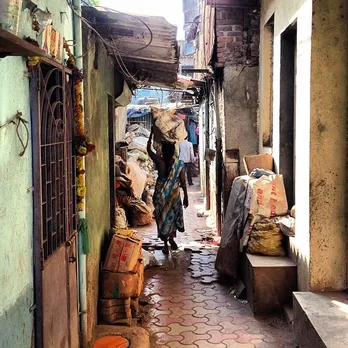 Also Read: Coronavirus disrupts India Inc's supply chain; some businesses may shut down
Sheikh says much like the Indian economy, units in Dharavi had also been reeling under a slowdown for some time now. "First it was Demonetisation and then, the introduction of Goods and Services Tax (GST) that hurt businesses. COVID-19 has come just ahead of the festival season that begins with Ramazan later this month. It will take a long time for Dharavi to bounce back from these multiple setbacks," he says.
"COVID-19 represents a unique physical constraint on physical activity. And when the constraints are physical, the quarterly contractions in economic activity can be very steep," says Prachi Mishra, Chief India Economist at Goldman Sachs.
Social distancing hurting social networks
"A lockdown can play havoc here. Daily wagers earn and eat on a day-to-day basis. In a hypothetical situation, even if we assume they can buy provisions for a month, they will not have place to store them," says Rajendra Korde, Chairman of Dharavi Redevelopment Committee and Secretary of Peasants and Workers Party of India (PWPI).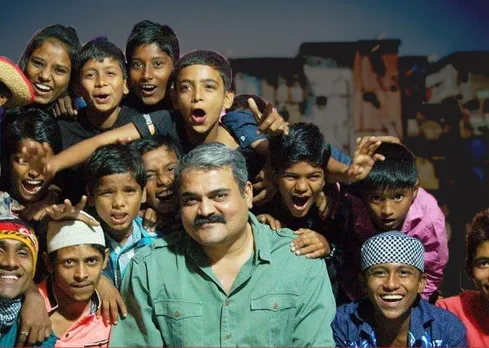 Social activists, NGOs, political parties are all currently providing food and provisions to residents of Dharavi amid the lockdown. But feeding lakhs of mouth everyday without spreading the coronavirus is not going to be easy. "Many of these are skilled workers who don't want to stand in the queue for food. They are keen to leave for home," says Shetty.
Also Read: India's tribal and ethnic groups dodge the coronavirus minus sanitisers, science or support
He points out that the lifeline of Dharavi is its social networks, which are a source of information on politics, economics and even jobs. "That's how the grassroots live. Slum life is about talking to each other. And social distancing has dealt a blow to that," he says.
Embroidery and tailoring work is mostly done by workers from Uttar Pradesh while pottery is largely the domain of the Kathiawadi community from Gujarat. All the segments are feeling the stress right now.
Sathiya, a third year student of graduation in arts at the Chetna College, says it is practically impossible to expect everyone to remain indoors in such small houses. "My brother is always outdoors, coming home only to eat and sleep. These boys are finding ways to step out and taking health risks," she says.
Also Read: Why dream house may remain a dream for millions in the time of corona
Her family is from Tamil Nadu and her father is a tailor. "His work has come to a halt. Things look very difficult for now," she says.
Sheikh says Dharavi is a self-sustaining economy. But for the first time, its economic as well as social linkages have been broken. Will  Dharavi ever regain its mojo as Mumbai's Mecca of migrants and manufacturing? Everyone's destiny now rests on the withdrawal of lockdown and the fate of the deadly coronavirus. 
(Rashmi Pratap is a Mumbai-based journalist specialising in financial, business and socio-economic reporting)
Also Read: Coronavirus Lockdown: Suicide helplines clogged as janta curfew takes toll over mental health of migrant workers & the elderly