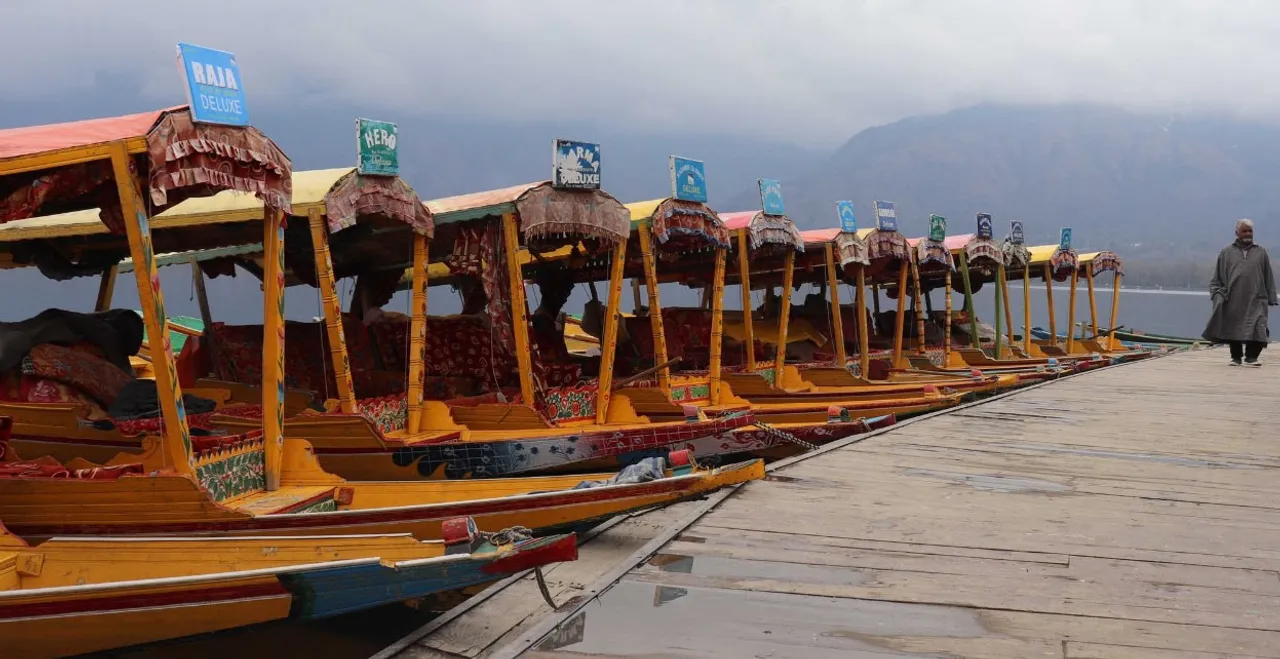 At 8 am every weekday, 12-year-old Rehana signs in online to attend her school classes. Like the rest of the country, her school in Mumbai has been shut following the outbreak of coronavirus disease (COVID-19) and classes are being conducted through video-conferencing applications to ensure the completion of syllabus.
Over 2,000 km up north in Srinagar, Rehana's cousin Izara has lost an academic year. The abrogation of Article 370 on August 5 and internet ban was followed by snowfall that ensured that schools in Jammu and Kashmir remained shut. Within weeks after they re-opened on February 24, the pandemic struck. While the internet ban was lifted on March 5, extremely poor internet connectivity (provided through 2G or second generation networks) has ruled out online classes.
Izara is not the only one adversely affected by the coronavirus lockdown and the slow internet speed. Sharafat Ahmad, an aspiring engineer, says coaching centres are closed. "The alternative is online classes but due to the limited internet access, they won't work here. Even if there are tele-classes, there cannot be one teacher for the whole Kashmir and so the idea won't work," he says.
Also Read: India's tribal & ethnic groups dodge the Coronavirus minus sanitisers, science or support
Students are facing career-breaking problems because of the communication shutdown. They have not been able to consult colleagues through Whatsapp, a preferred medium in the valley which has seen years of unrest. Even a simple software update is a challenge for most people, he adds.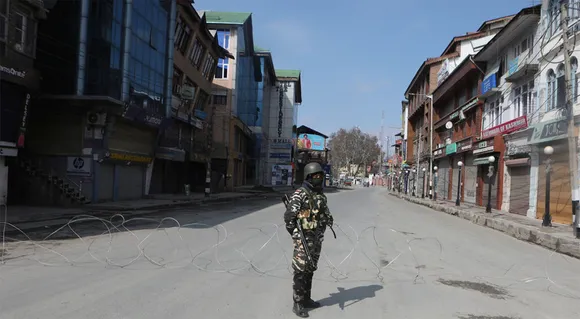 As things stand, COVID-19 seems to have become the last straw on the camel's back. Just when the people of Kashmir were recovering from a six-month-long lockdown, they came under another one. Education, businesses, the social fabric of J&K and the mental health of its people have all been torn following the coronavirus outbreak, which has claimed three lives in the union territory. It has reported 125 confirmed cases so far.
Also Read: A migrant worker's 1200 km journey on foot during the Coronavirus lockdown
Rich or poor, COVID-19 spares none
As on April 6, COVID-19 case density in Kashmir was 13 cases per million, which is the highest in the country.
For street vendors, the COVID-19 lockdown is a severe blow. They have been facing tough times due to the economic crisis last year and were hopeful of better times beginning spring this year.
Noor Mohammad, a fruit vendor at Lal Chowk, Srinagar, says he often has suicidal thoughts. "It is very difficult to put in words what I feel now."
"We were expecting things to be normal soon. With coronavirus, I don't know how long it would take to normalise things," he says,
Zulfiqar Ahmad, a migrant labourer who is stuck in the Batmallo area of Srinagar along with three others, says they have now run out of money.
"We are waiting for this lockdown to end so we can rush back to our families," he adds.
Manzoor Ahmad Pakhtoon, an official at the Jammu Kashmir Tourism and owner of some houseboats, says it is still early to gauge the extent of losses in Kashmir due to COVID-19 crisis because no one knows how long it would take for things toget back in order.
Also Read: Why dream house may remain a dream for millions in the time of Corona
He indicates that bookings were picking up for the tulip season (March 25 to mid-April) but have not materialised due to COVID-19.
Kashmir Chamber of Commerce & Industry (KCCI) has pegged economic losses after the abrogation of Article 370 last year at an estimated Rs 10,000 crore. And in the current situation, every business in the valley is gasping for breath.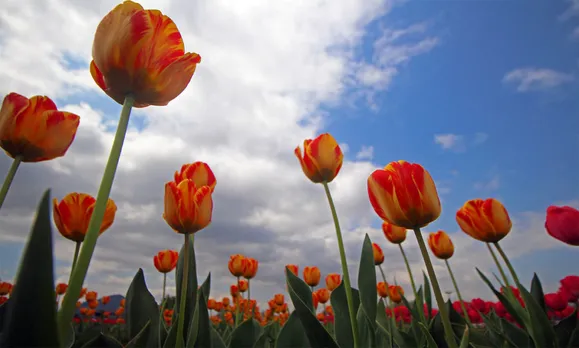 KCCI President Sheikh Ashiq Ahmed says the shutdown since August 2019 has taken a worse toll on Kashmir's economy than the periodic internet restrictions imposed from 2012-2017 put together.
"If it continues, we expect losses to increase. Businesses in the valley across sectors are dying a slow death," he adds.
Psychological impact
Ajaz Ahmad Khan, Consultant Clinical Psychologist, Institute Of Mental Health And Neuro Sciences Kashmir (IMHANS) says patients who were already facing mental health issues are now more .
"These vulnerable patients are developing anxiety. Since people's visits to hospitals are restricted now, we are addressing their issues over phone," Khan says.
Also Read: Coronavirus Lockdown: Suicide helplines clogged as janta curfew takes toll over mental health of migrant labourers & the elderly
IMHANS has started a Facebook page to address medical issues, urging patients to visit the hospital only for important medication.
Another Consultant Clinical Psychologist at IMHANS, Masood Maqbool says, COVID anxiety calls are increasing by the day. "We frame a daily activity schedule for people who call and we ask them to indulge in exercises, deep breathing and avoid going through news too frequently."
For a population of around seven million in the districts of the Kashmir valley, the region's most populated area, there are 97 oxygen ventilators and only 85 intensive care beds, In addition to staff shortages, doctors and paramedics have complained of acute shortages in personal protective equipment (PPE) such as masks, gloves, and hand sanitisers.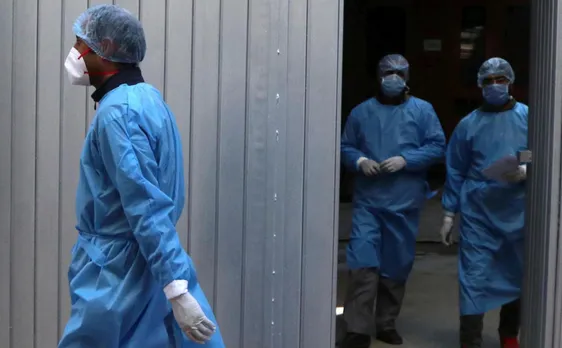 As cases began to emerge in Kashmir this month, the regional government responded by boosting health screenings of passengers travelling into Kashmir. It designated 11 hospitals in Jammu and Kashmir to treat potential patients, and created a compensation fund that could benefit 3.5 million people including informal workers and pensioners.
Life in shambles
Mohammad Aaquib, a resident of Srinagar, says the situation is completely different from the previous clampdowns. "Earlier, shops would be open for some hours during the day and people could meet friends and relatives. But the COVID-19 crisis has isolated us from even our near and dear ones," he says.
Also Read: Delhi nurse narrates his life experience as a COVID-19 warrior
Most of the impactful information on COVID-19 comes through multimedia and people are unable to access it.
Recently, the Department of Food, Civil Supplies and Consumer Affairs issued a list of essential commodities and allowed goods vehicles to ply with permits issued by the district administration.
However, Ghulam Jeelani, who resides in Srinagar's outskirts, says people living a little outside the city are not able to buy essentials as they don't have any departmental stores. Due to strict patrolling, small shopkeepers are afraid of opening shops.
"The government should also think of daily wagers, poor people and those living in city outskirts who don't have access to departmental stores. Instead, the government should designate shopkeepers of every village to sell goods," he adds.
For most in the Valley, the double-whammy of COVID-19, after the internet ban may be too much to take. Yet, people live in hope for better times. As the fruit vendor in Lalchowk, Noor Mohammad says, "The only thing we do now is pray continuously."
(Wasim Nabi is a Srinagar-based freelance multimedia journalist; Musaib Mehraj is a freelance journalist from Kashmir)
Also Read: Coronavirus disrupts India Inc's supply chain; some businesses fear shutdown