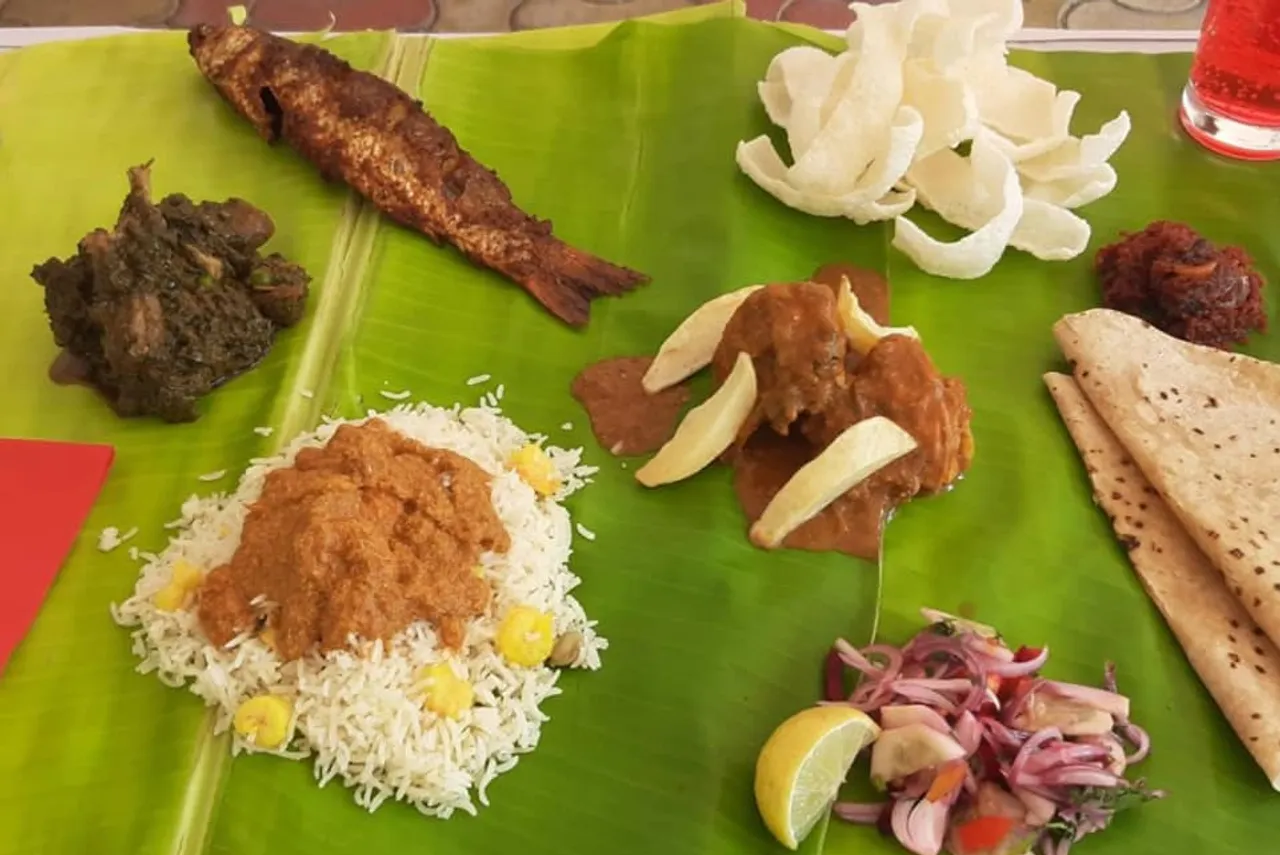 A sleepy coastal town in Gujarat, about 180km from Mumbai, is home to one of the world's oldest religions – Zoroastrianism. Udvada, also spelled Udwada, in Pardi taluka of Gujarat's Valsad district, has been the custodian of the oldest continuously burning temple fire in India at Atash Behram – the most revered Parsi pilgrimage centre in the country.
Parsi food history of absorption & assimilation
The Parsis living in Persia (now Iran) fled to India in the 8th century following religious persecution by the Arabs. They came to India through Valsad and established the port of Sanjan.
Also See: Maharashtrian food in pictures
"When we came to Sanjan 1,300 years ago, we adopted Gujarati food while retaining the Iranian style," says 62-year-old Hilla, Parsi culinary expert, who has been running Café Farohar in Udvada with son Shezad since 2016.  
Similarly, papri ma kebab is a Parsi take on Gujarat's winter specialty undhiyu, which contains papdi (broad beans), eggplant, yam and other vegetables. Parsis add mutton kebabs to a bed of broad beans, onions and eggplant to make their papri (not papdi) ma kebab.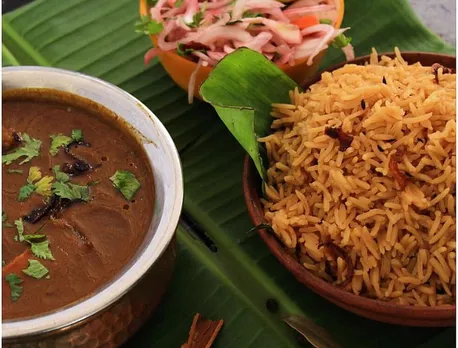 Hilla's love for cooking began when she was 18 and opted to study Home Science at Bai Avabai Framji Petit Girls' High School in Bandra, Mumbai. "Cooking was a passion. I thought of sending dabbas (tiffin boxes) of Parsi food with dhansak, kebab, salli murgi and patra nu machhi from my home in Kemps Corner."
Also See: In pictures: From Sindhi gheeyar to kanji vada & bhabhra, traditional Holi food as colourful as the festival
Later, when Hilla moved to Godrej Baug at Napean Sea Road, she continued her dabba work besides taking wedding and party orders, which grew rapidly as Ahura Caterers. 
There are 57,264 Parsis in India, as per the 2011 Census.
Hilla recollects: "My mother was a very good cook and made excellent titori (a spicy, sweet and sour dish made of sprouted broad beans) and kebabs. Those recipes helped me during my dabba days."
Also See: In pictures: Bihari food beyond litti chokha
A cafe in the temple town
Later, she shifted to Daman where she continued her food business through a small joint. Hilla also regularly visited Udvada to pay obeisance to Iranshah at the fire temple and it was on one such visit that the high priest asked her to apply for managing the Seth S J Sodawaterwala Dharmashala in the town. The facility allows Parsi devotees to stay at nominal rates when they visit Udvada.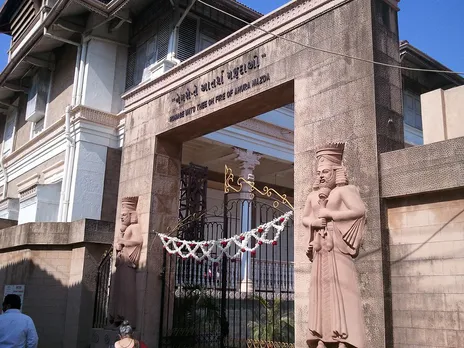 But at that time, the dharamshala only offered a set menu, giving no food options to visitors. They had to pay for dhansak, gravy, a fish dish, rice and some other items irrespective of what or how much they wanted to eat. And this is what Hilla and Shezad decided to address.
Also Read: Kashmir's local bread-baking thrives as kandurs serve up delectable breads
"So we decided to offer them the flexibility to eat just an omelette-pav for Rs 90 if that's what they wanted," says 37-year-old Shezad, who quit engineering in the second year to pursue Hotel Management. He later worked at ITC, then as a catering officer in the Merchant Navy and was the sous-chef in London for seven years before shifting back to Mumbai.
"I joined mom at Udvada in 2016 and introduced an à la carte menu with authentic Parsi cuisine," he says.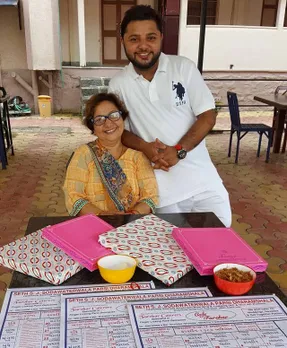 Café Farohar, a brand of Farohar Caterers, is jam-packed with customers from breakfast till dinner on any given day. "We serve 500 people in one afternoon with a 25-minute waiting time," Shezad points out.
Also Read: How Pushparani Sarkar became YouTube millionaire at 82!
What makes Parsi cuisine different
The key to the large crowds and a long list of Parsi wedding catering orders from across Gujarat and other states lies in the Farohar food. The duo has stuck to original Parsi recipes without compromising on ingredients or processes. 
The famous salli boti (salli is potato stick and boti is mutton) is sweet and sour much like patra ni machhi – pomfret smeared with green chutney, wrapped in banana leaf and steamed – or khatta-meetha pattice, tapeli kebab and chicken farcha (a chicken starter which is crispy outside and tender inside).
Shezad says that Parsis are not too fond of very spicy food, which is restricted to a handful of dishes like bhaji dana ma gosht, a spicy dish where mutton, greens and peas are cooked on wood fire (even today at Farohar), and atheli margi where the spicy gravy coats chicken.
Also Read: How home chef Sumitra Kalapatapu is popularising the little-known Andhra Brahmin cuisine
Not surprisingly, Parsis love their bright red and very sweet raspberry soda, which helps them wash down any spices in food.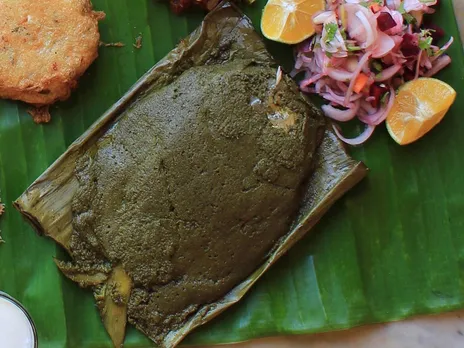 The food served at Farohar is the benchmark when it comes to serving party orders, be they for 120 people or 1200 people. "Our food has the same taste, flavor and aroma irrespective of the location or event," Hilla says. 
They work on standard operating procedures, with fixed ratios for every dish. "This helps us offer consistency in taste and quality," says Shehzad, offering me to try cooking at the Udvada kitchen. The duo has streamlined processes and proportions to offer the much-loved authentic taste consistently even when any dish is prepared by someone unfamiliar with the cuisine.
Also Read: Cooking to survive vs cooking as a hobby: How coronavirus lockdown is changing food habits
She also makes gajar mewa nu achaar (carrot and raisin pickle), tarapori patio (pickle made with dried Bombay duck fish) and other preserves and spice mixes, which can be bought from the outlet.

At events like weddings or Navjote (induction into the Zoroastrian religion), Forahar serves food in banana leaf as has been the tradition for centuries. 
"Even in my pulao matka, I put a banana leaf underneath and it lifts the aroma to a new level," says Shehzad, who has also set up hotel Bawa Inn, which is open to non-Parsi travellers to Udvada.
Also Read: How 2 sisters are reviving cuisine of Bannuwal Hindus who migrated from Pakistan after Partition
From breakfast till dinner, there is a long list of food items made at the Farohar Café, which has been shut again due to rising COVID cases. Shezad, who spends the weekends in Udvada and weekdays serving Parsi food through his home kitchen in Mumbai, is currently in Mumbai due to COVID restrictions.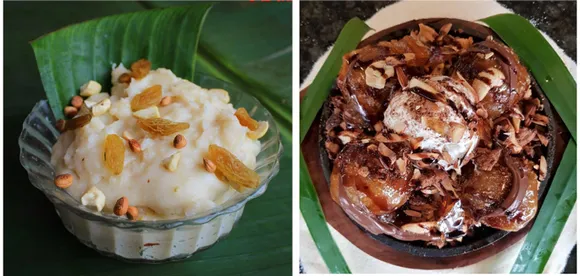 The who's who of the financial capital order food from Farohar Kitchen, which is single-handedly managed by him. Weekends are special, when his menu includes various pulaos, chicken and fish recipes and even vegetables. "It's a one-man show. I do all the chopping, washing, cooking and cleaning. Every day, I do 80 to 90 orders and the number goes up over the weekend," says Shezad, whose wife is a doctor.
A strong votary of preserving the traditional customs and ways of cooking, he says: "I would rather give an authentic taste than fall for any fusion cuisine."
Shezad also has a rich collection of Parsi recipe books, some of which go back to 1934. His own family has a strong food history and he is keen to document it all, including his mom Hilla's recipes. But right now, Farohar Café, Farohar Kitchen and Farohar Caterers keep him occupied. "One day, I do hope to put all of my family recipes together. For now, I want to be the best Parsi caterer in India; that's my dream," he says.
(Rashmi Pratap is a Mumbai-based journalist specialising in financial, business and socio-economic reporting)
Also Read: From ragi momos to snails, how tribal food is becoming the ambassador for Jharkhand's indigenous culture