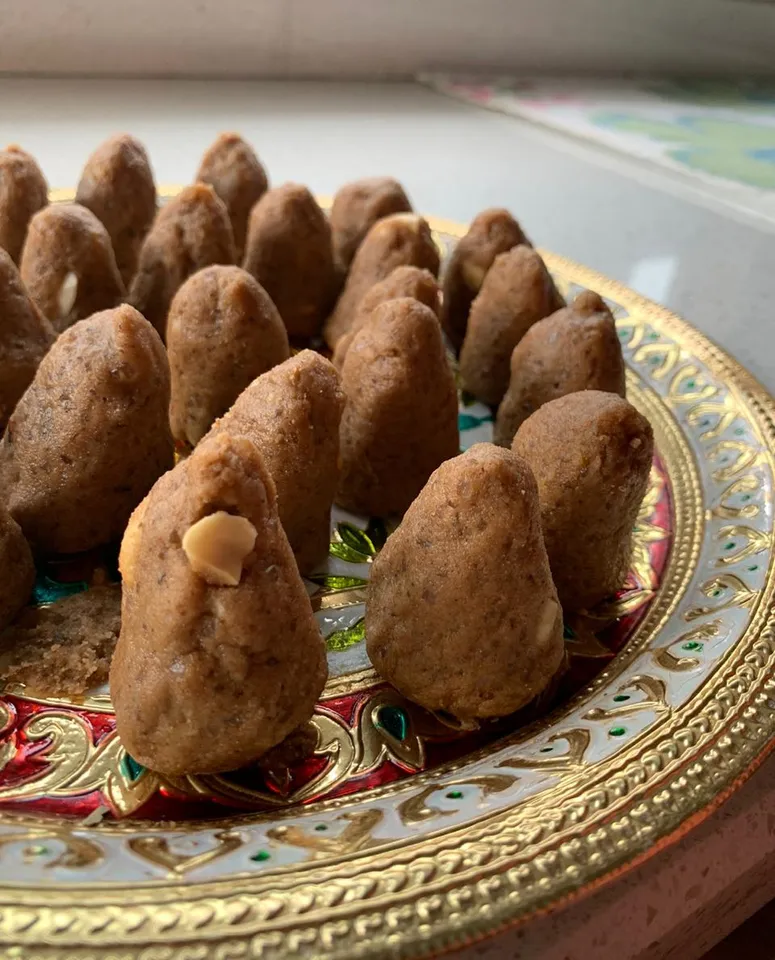 When 11-year-old Kailash wanted to have chicken curry, one of his favourite dishes, his mother would make a broth of onion, garlic and black pepper, boiling it with pieces of leftover rotis (Indian flat bread). Then she would tell Jagdish to close his eyes and eat the broth, imagining that he was having chicken curry.
This was the year 1947 and the Radcliffe Line had divided the country into two parts – India and Pakistan.  Kailash's family was stationed in a refugee camp in Amritsar after leaving Bannu in north western Pakistan, which was their home for many generations.
Bannu is in Pakistan's Khyber Pakhtunkhwa province, about 400 km from capital Islamabad. "Bannu food habits have been simple because Bannu is an arid region. Chicken and mutton were cooked by men of the house while women neither ate nor touched non-vegetarian food," recollects 86-year-old Jagdish Chandra Bhatia, one of the Bannuwals (as the community from Bannu is addressed), who came to India post-Partition.
Also Read: How Pushparani Sarkar became YouTube millionaire at 82!
Preserving a slice of history
Today, Jagdish's maternal granddaughters – Ridhu and Vanshika Bhatia – are trying to revive the Bannuwal cuisine, which is not only a slice of history but also an example of how food habits evolve with circumstances.
Ridhu and Vanshika are documenting Bannu food, their family recipes and even recording videos of elders in the family giving instructions around cooking. Members of their extended families are now participating in the Bannu Revival Project by sharing folk songs, recipes and traditions.
The duo has introduced Bannu food recipes in their restaurant, Together at 12th, at Le Meridien, Gurgaon. Vanshika trained in culinary arts from Le Cordon Bleu in London in 2012 and manages the kitchen while Ridhu handles the backend.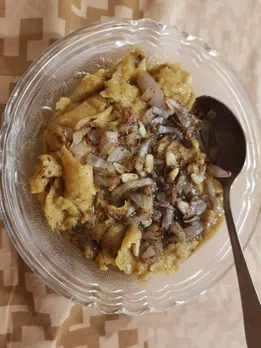 "When I was working in various restaurants, I would see chefs from Kolkata, Chennai and other places discuss their culinary heritage. I am from Kanpur, born and brought up there. But I felt there was not much about Kanpur food that I could share though my entire family was so much into food. And that's when I decided to explore my own ghar ka khana (home food)," she says.
Also See: Maharashtrian food in pictures
However, the British had built a walled city in Bannu with 10 gates and a fort in the cantonment area called Dilip Singh Fort. "Within this walled Bannu city, nearly 90 percent of the population was Hindu," recalls Jagdish, who retired as Deputy Accountant General in Allahabad nearly 26 years ago.
People were simple and so were their food habits. There was not a strong tradition of preparing breakfast at home. "The breakfast would mostly be on the way to work or school and not at home. Vendors would sell boiled chickpeas, layered with boiled lentils and topped with mango pickle and lemon. These were known as burke wale chhole since spices were sprinkled on top. Later, it became home food and is mostly served with paratha (layered flatbread)," says Vanshika.
How Bannu cuisine evolved
In many ways, Bannu cuisine has kept pace with the changing times. 
The result is dishes like tukkad, made with leftover roti. "Nothing is ever wasted in Bannu households. Leftover rotis are added to a tempering of onion, ginger, green chilli and tomato and eaten with curd or ghee," she adds.
Also Read: COVID-19 gives home chefs a leg up as restaurants remain shut
Most of the food items revolve around wheat and other flours, including the sweet dishes like doodhi ka halwa made using semolina and refined wheat flour (not to be confused with bottle gourd as doodhi is called in Marathi). Muth are whole wheat flour ladoos with nuts and ghee, pooda – the Bannuwali version of malpua, and masala gur is made using gram flour, ghee and nuts.
"Bannu was always under threat of attack from kabalis or local tribes who lived on the nearby hills. So it became part of the culture to make food items using readily available dry ingredients," says Ridhu.
"The Bannu city gates were opened only on Fridays when sellers from outside would come to sell goods, including ironware, herbs and other items. The girls' school would remain closed on this day as safety was a big concern when outsiders entered the city. Even boys had a half-day at school on Fridays," recollects Jagdish.
"Men would cook and eat meat mostly for dinner. They would then wash the utensils themselves. Women would next morning put ash from the chulha (earthen oven) in these utensils and wash again. That's why you will find that in most Bannu houses men and women are equally good cooks," says Jagdish.
Also Read: How a daily wage earner set up Rs 250-crore breakfast company ID Foods
Partition changed food habits
Vanshika and Ridhu's paternal great grandfather settled in Kanpur after partition. They rebuilt their life in the city famous for its textile and leather industries. "They set up a tyre repair shop. And hunted quail and partridges for meat," she says.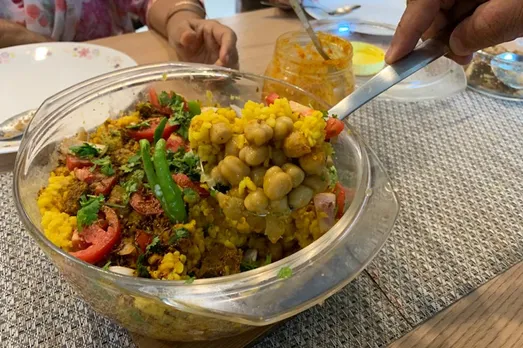 While meat eating by men was common in Bannu households before Partition, it became difficult to afford it later on. That's when vegetables, which were not available in plenty in Bannu but were almost a staple in Kanpur, assumed a bigger role in the cuisine.
"Now we can afford meat but chicken tinda has become part of our Bannuwali cuisine – the Partition cuisine," points out Vanshika.
So when the sisters introduced chicken tinda at their restaurant in Meridien, the customers were surprised as they had never eaten something like it before. "People loved it for its uniqueness, simplicity and flavor," she adds.
Similarly the tradition of eating chicken painda has undergone a change. Painda in Bannu language means sitting together and eating. "Traditionally, this chicken was made using tamarind and tomatoes and was served in a thali where people sat together to eat," she points out. While the recipe of chicken painda remains the same, it is no longer served in the thali.
Also Read: Cooking to survive vs cooking as a hobby: How coronavirus lockdown is changing food habits
Everyone is free to choose what they want to eat though Ridhu says women of the older generation still refrain from eating meat, including her 79-year-old paternal grandmother Kamla Bhatia, who is helping the sisters in their project.
Like most women of her generation, Ridhu and Vanshika's grandmother also has her own repertoire of recipes for pickles and preserves , also an important part of Bannu cuisine. "Drying peels, preserving them with sugar and pickling vegetables were common. After making lemon squash, the peels were used to make a less tangy lemon pickle to avoid wasting the peels," Ridhu points out.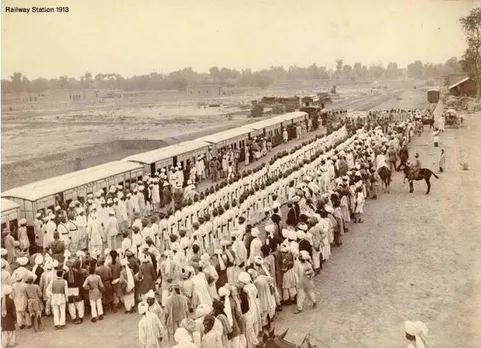 One of the favourite recipes of the sisters is mann, an evening snack. It is a very thick roti, flavoured with salt and ajwain (carom seeds) and slow cooked on the girdle to make it almost dry. "You can eat it like that or with pickles. For the sweeter version, just make a plain mann and blend it with sugar and cardamom. This is called churi and is mostly had with milk," she says.
The stories of Bannu and its inhabitants are endless just as the variety of the cuisine on offer. And by documenting Bannu, Ridhu and Vanshika will help future generations know about the food and culture of this historic city on the other side of the border.
(Rashmi Pratap is a Mumbai-based journalist specialising in financial, business and socio-economic reporting)
Also Read: From ragi momos to snails, how tribal food is becoming the ambassador for Jharkhand's indigenous culture