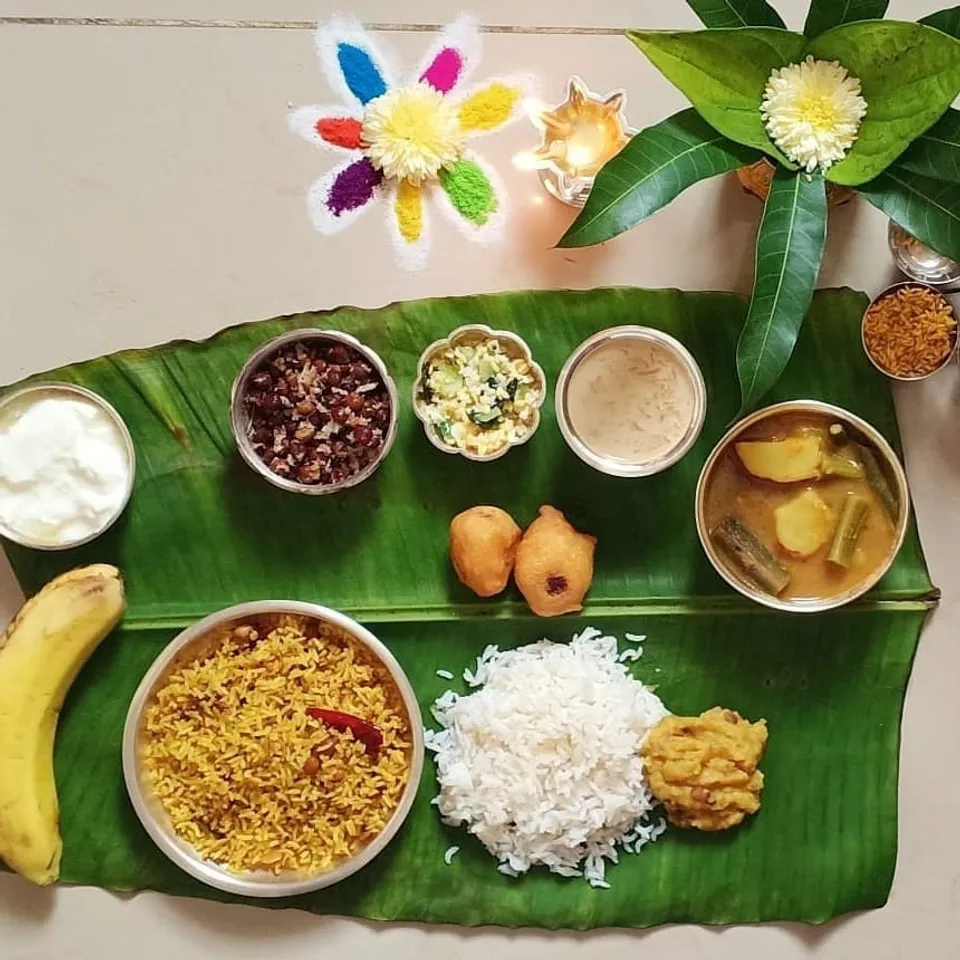 wp:paragraph
About five years back, home chef Sumitra Kalapatapu received a call. The man on the other end wanted to place an order for "authentic Andhra food", which according to him meant spicy biryani with an equally spicy avakai (mango pickle) and mirchi ka salan (green chilies in a gravy). When Kalapatapu explained to him about the Andra Brahmin cuisine which she prepares, he was taken aback. He didn't know about pulihara (tamarind rice), pappu (Andhra dal), koora (vegetable dishes) or pulusu, a lentil vegetable stew, which form the core of Andhra or Telugu vegetarian cuisine. 
He went ahead with Kalapatapu's suggestions and never regretted. Today, he is one of her regular customers who order authentic Andhra Brahmin podis (spice powders) and pickles from Sumi's Kitchen even from as far as Canada and the USA.
Andhra food ≠ Spicy non-veg biryani
But contrary to common perception, Andhra cuisine involves a lot of vegetables. "And if you see the actual Andhra Brahmin cuisine from West Godavari district, there is no use of garlic and onions at all," says 58-year-old Kalapatapu, who has hosted over 450 home dine-in curated experiences so far. 
Also See: In pictures: Bihari food beyond litti chokha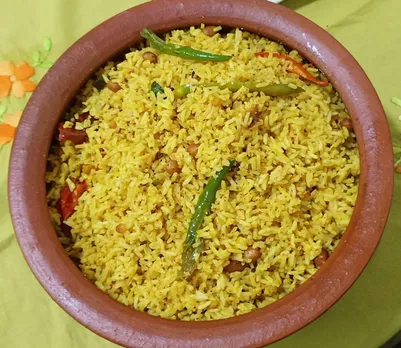 Her aim is two-fold: to popularize the little-known but extremely rich and versatile Andhra Brahmin cuisine, and to document these recipes for posterity. "The Andhra Brahmin community never went out to popularise their food. I prepare 15 items in my dine-in normally, but for most people, the majority of these items are unheard of. These recipes also vary regionally," she says.
"We do use a lot of tamarind and chillies, but the amount varies from family to family," she says. 
Also Read: Kashmir's local bread-baking thrives as kandurs serve up delectable breads
Mustard paste is used in preparing many vegetables including raw plantain, yam, cabbage and it is also added to raitas. But the Andhra Brahmin raita is not what is commonly served – curd with vegetables or boondi (crisp fried gram flour balls). "We call it perugu pachadi and it is more like curd chutney, made with vegetables and spices, including mustard," Kalapatapu explains.
In fact, perugu pachadi has many variations. Like the magai perugu pachadi has curds to which a paste of pickle is added and it is then tempered. Similarly, there is tomato perugu pachadi, sorakaya or bottle gourd pachadi and the list goes on. Some people add onions to some pachadis. Even the Brahmin families are now eating onion and garlic, which were a strict no-no until about 50 years back.
Also Read: How 2 sisters are reviving cuisine of Bannuwal Hindus who migrated from Pakistan after Partition
Destiny's home chef
Kalapatapu's journey began when a food blogger she met at a wedding in 2014 suggested her to have a dine-in at home with the Andhra Brahmin cuisine, which was not to be found anywhere in Bangalore where she lives. That was the time Kalapatapu was dealing with the grief of having lost her daughter. She agreed to the blogger's idea as a means of overcoming her personal grief. After the dine-in, the diners put out such rave reviews on Facebook that the demand for her food began to rise rapidly.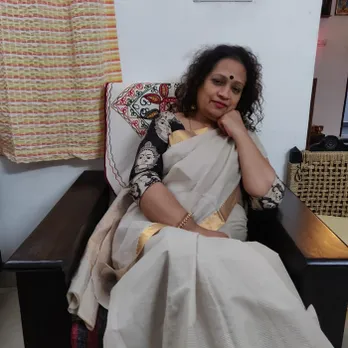 From dine-ins, Kalapatapu expanded to takeaways and hosting small functions at her home on requests from guests. Then came speciality food festivals at star hotels, where she also hosted Andhra Brahim cuisine pop-ups and the list of her customers went on increasing.
"And this food is not what you get in restaurants; that's why people love it – it is simple food that's cooked in Andhra Brahmin households and varies as per harvest and seasons," she says.
Also Read: How Pushparani Sarkar became YouTube millionaire at 82!
When the market is flooded with amla, or wild Indian gooseberry, during the winter months, Andhra Brahmins make the most of it. Gooseberry, a powerhouse of minerals, is added to dals and even rice to make amla rice besides being pickled or made into chutney. 
Andhra cuisine – in tune with seasons
After amla, is the season of fresh tamarind, usually harvested between March and May. Andhra Brahmin families stock it for the year. "We preserve it by crushing tamarind and adding turmeric and salt to it. Besides, many types of chintapandu pachadi (tamarind chutneys) and tamarind pickles are also made," she says.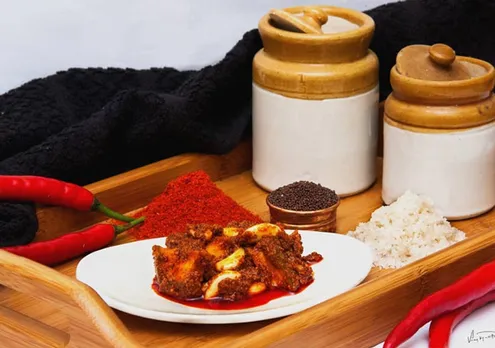 Not only does the cuisine uses lots of vegetables, which are added to dals and curds, but seasonal chutneys and pickles are made throughout the year.
After tamarind, it is time for the arrival of mangoes in the market. From Banganapalli, Suvarnarekha, Totapuri to Neelam, Andhra Pradesh is home to many varieties of mangoes. "Some varieties are specially grown in Andhra only for pickling. Avakai or avakaya is mango pickle and many variations can be made," she says.
Also Read: Cooking to survive vs cooking as a hobby: How coronavirus lockdown is changing food habits
While some Brahmins even today make it without adding garlic, others make it with garlic besides with ginger or sweet versions etc. The dry pickle, called magai, can be powdered anytime to make sweet and sour chutney by adding jaggery.
Every summer, Kalapatapu visits her native place in Visakhapatnam to make a large quantity of pickles, which are a hit with her customers. "This year was an exception due to COVID-19," says Kalapatapu, whose cooking is influenced by her mother as well as her mother-in-law.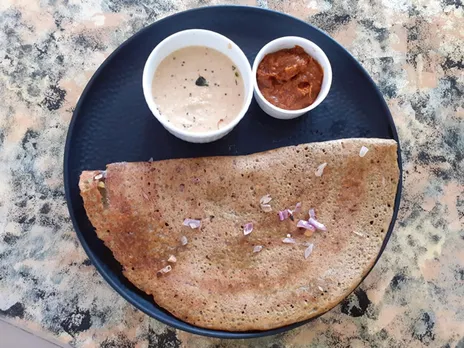 "I learnt making pickles and podis from my mother. I have a lot of demand for gongura pachadi (sorrel leaves pickle) besides red chilli and sweet lemon pickle," says Kalapatapu, who has buyers from across India as well as overseas.
Also Read: From ragi momos to snails, how tribal food is becoming the ambassador for Jharkhand's indigenous culture
She credits her mother-in-law, who was from Eluru in East Godavari district, for teaching her the nuances of Andhra Brahmin cuisine. "I am putting down the authentic recipes. It is important to document them because I don't find many young people wanting to carry this forward," she adds.
Moreover, with time, food habits have adapted to changing times and people have forgotten what the original foods of their community or region were.
Even the Andhra coconut chutney, made with chana dal (gram) is far spicier than the commoner Tamil version. "You will find at least three chutneys in every Andhra meal – coconut chutney, ginger chutney and onion-tomatoes chutney," she says. These chutneys accompany pesarattu , a savoury pancake or dosa made of whole green moong that is an important breakfast item. 
"Andhra Brahmin cuisine is so vast that I don't think I will be able to document all of it. But I am glad that I have raised the interest of people in this cuisine who through my efforts," Kalapatapu adds.
(Rashmi Pratap is a Mumbai-based journalist specialising in financial, business and socio-economic reporting)
Also See: Maharashtrian food in pictures