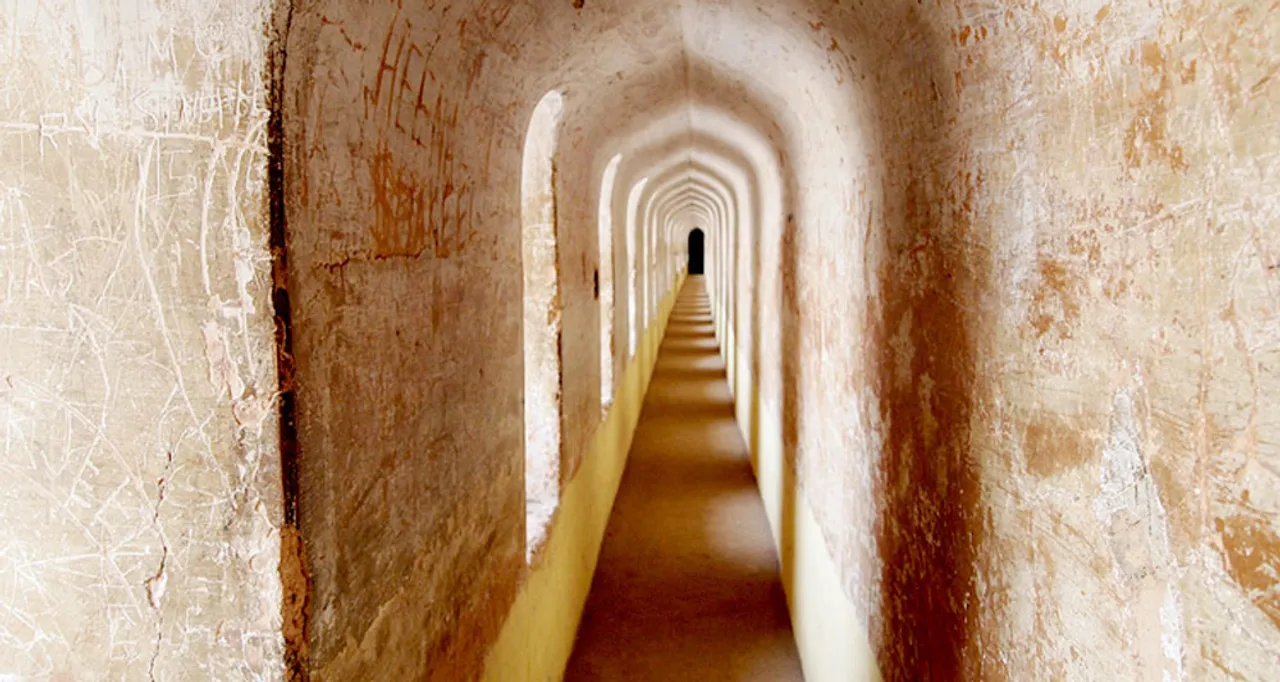 Lucknow, the capital of Uttar Pradesh, is home to many architectural and historical marvels built by the Nawabs of yore. One of them is the Bhool Bhulaiya (also Bhul Bhulaiya) – a maze of over 1,000 corridors and 489 identical doors – at the Bada Imambara in the city.
Imambaras are assembly halls built by the Shiites for observing Muharram and other ceremonies. The Bada Imambara was commissioned by the fourth nawab of Awadh (now Lucknow), Asaf-Ud-Daula, in 1784 to help the poor make a living amid a severe drought that lasted ten years. 
The workers would construct the structure during the day and it was razed down at night by the noblemen so that there was enough work for everyone to earn a living the next day.
Also Read: Khul ja sim sim: Bihar's Son Bhandar caves need a magic code to unearth a treasure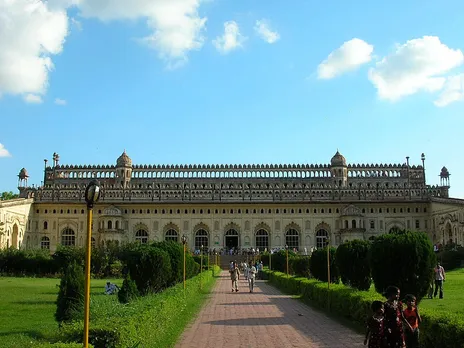 For the construction of Bada Imambara, also known as the Asafi Imambara, the Nawab had invited bids from architects. The winner was Hafiz Kifayat Ullah, an architect from Shahjahanabad (old Delhi now) who also designed the Rumi Darwaza in Lucknow.  The Nawab did not want any pillars to support the Imambara's Central Hall of 170ft x 55ft. 
So, hollow walls, hollow ceilings and domes of various heights were built to support the Imambara.
These hollow supporting structures, which one can walk into, accidentally led to the construction of the labyrinth called Bhool Bhulaiya.
Metal or wood has not been used in the construction of Bada Imambara. It is made of Lakhori bricks (also Lakhauri or Badshahi bricks), which are flat, thin, red burnt-clay bricks, and were a popular element of the Mughal architecture during Shah Jahan's reign. 
The mortar used was a mix of jaggery, urad dal (black gram split), rice husk and lime. 
A flight of 45 stairs takes you to Bhool Bhulaiya's starting point – a tunnel with a first-rate acoustic system where the sound of a matchstick being lit can be heard 50 metres away. So the saying that "even walls have ears" holds true for this 240-year-old structure. 
Also Read: Kalaroos caves: Kashmir's Russia connection through tunnels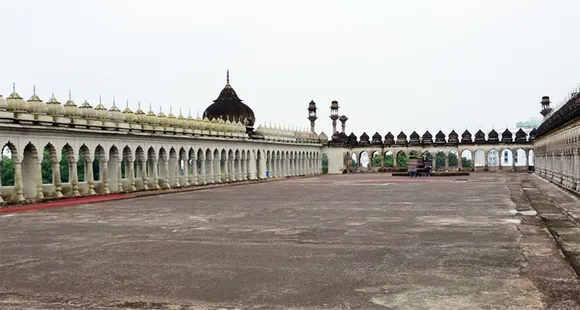 Apart from passages and corridors, most of which are well-ventilated, there is a hidden tunnel which leads to Delhi and another one leading to Agra. Local guides say that there are also some secret chambers within the Bhool Bhulaiya.
Legend has it that many people who went inside the maze without guides, including the British, never returned. 
While there are 1,000 entry points, it is said that there is only one exit. Most of the tunnels are now closed to the public.
A series of stairs were built inside the hollow walls and domes to climb up the Imambara.  One has to climb up and down different domes to reach the highest chamber. 
Also See: In pictures: Morena's Chausath Yogini temple that inspired the Indian Parliament's design
The roof of the building has intricately carved jharokhas or windows. The whole Imbabara complex, the Rumi Darwaza, Asifi Masjid, and Hussainabad Clock Tower are visible from the rooftop. The history and architecture of the Bara Imambara and its Bhool Bhulaiya make it a popular travel and tourism destination. More pictures here: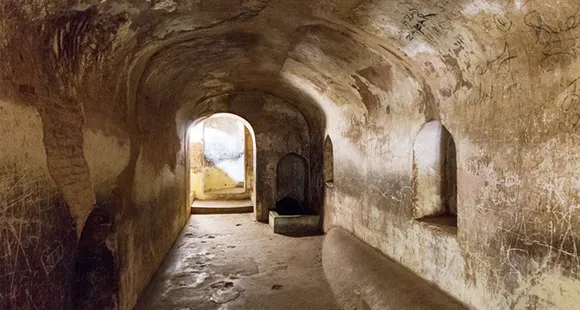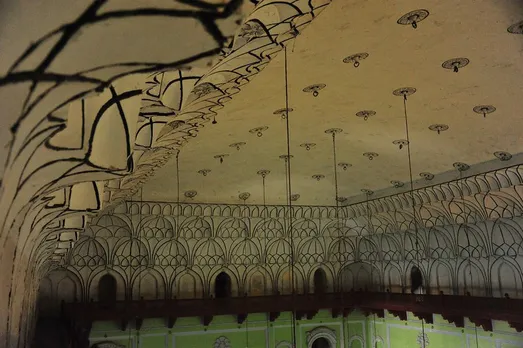 Also Read: Adam Khan's Tomb: Mehrauli's cursed 'Bhool Bhulaiyya'