Mystery, history and mythology come together at Devil's Kitchen on the Moir Point Road, about 10 km from the picturesque Kodaikanal hill station in Tamil Nadu. Devil's Kitchen is a group of spooky rocks that became famous after the 1992 Tamil blockbuster movie 'Guna' was shot there. Since then, they are also known as Guna Caves.
Situated at a height of 2,230 metres, the Guna Caves are located between three gigantic boulders called the Pillar Rocks. The dark caves are home to bats because they offer optimal humidity and stable temperatures for their survival and growth. 
Seeing bats hanging upside-down from the ceiling of caves is not for the faint-hearted. The presence of these bats in the darkness of the caves has led to the name Devil's Kitchen.
The area around the caves is covered with Shola (tropical Montane) trees and grass. The most striking feature of these Sholas is their matted, gnarled, and twisted roots which have spread across the region. 
These roots add mystery to the area, which is accessible after a walk through pine forests. After the success of Guna, when tourists began thronging the area in hordes, the state government stopped entry into the caves due to safety reasons. 
Also Read: Mizoram's Blue Mountain: Abode of the gods and Israel's lost tribe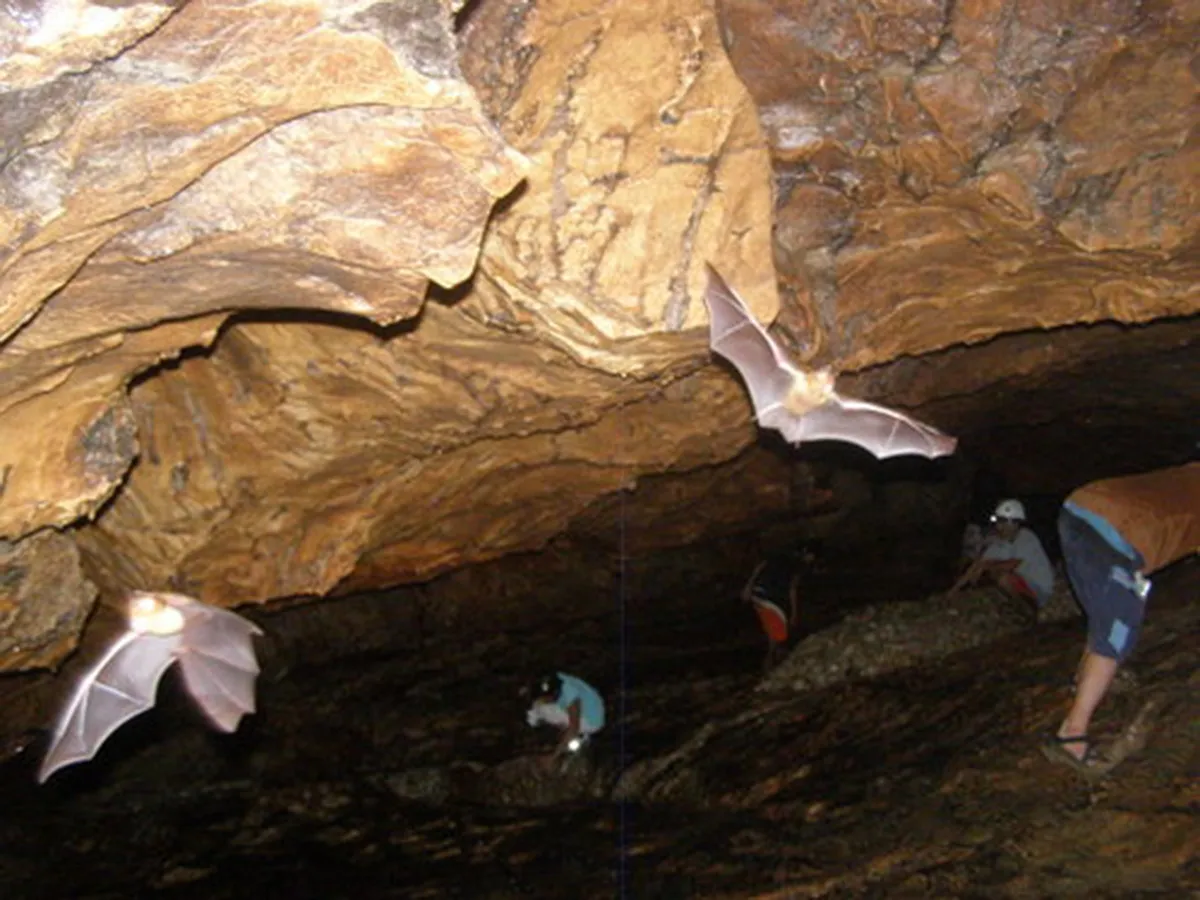 The deep narrow caves are now barricaded with iron grills to restrict entry to risky spots. They are, however, clearly visible from a few safe positions.
History & mythology
In 1821, British officer B. S. Ward discovered the Devil's Kitchen. 
According to mythological accounts, the Pandavas had to spend twelve years of exile in the forest and the 13th year in disguise. During these 12 years, they stayed in various places across India and one of them was the Guna caves on the outskirts of Kodaikanal. 
Since the Pandavas lived and cooked in the caves, the place came to be known as the kitchen and the presence of bats probably led to them being called devil, resulting in the name Devil's Kitchen.
The destination is a favourite with hikers and all those who love a challenging stroll through knotted roots. The area is perfect for a day picnic, where you can explore the winding paths in the ghostly woods of the Devil's Kitchen. It also offers spectacular views of the unending green valley spanning the horizon and the nearby Pillar Rocks shrouded in white fog. 
Along with bats, one can also spot other birds and animals here.  The best season to visit Guna Caves is from April to June, or August to September. The route from Moir Point to the caves goes through the pine forest. During winters and monsoons, Guna Caves are best avoided as during these months, the weather is wet and cold, and the ground is often slippery.
Also Read: Zuluk: Sikkim's window to the Himalayas