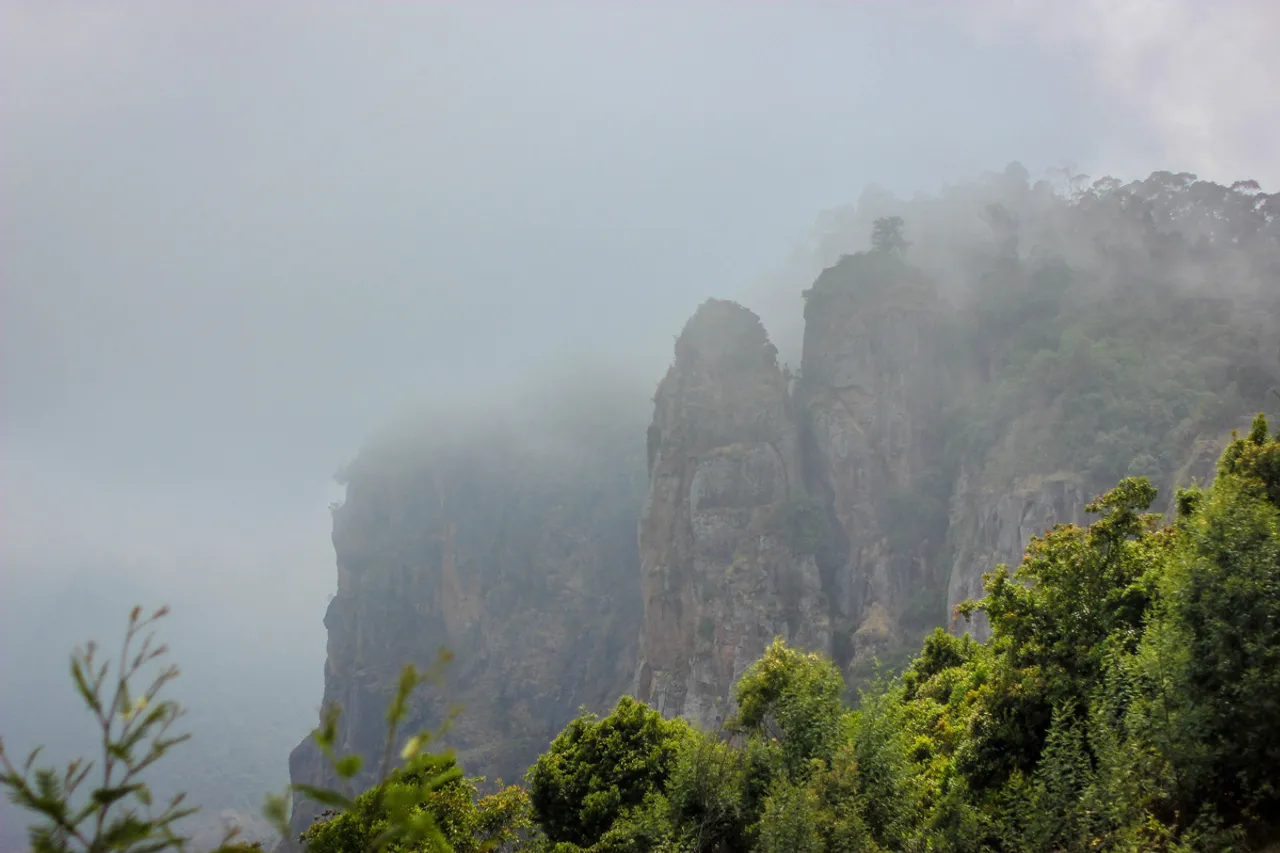 My name is Priyadarshini Panchapakesan and I  was born and brought up in Kodaikanal, a lush hill station tucked away in the Western Ghats. When people hear me say that I lived in Kodaikanal, their usual reaction is "wow" and "you are lucky". This is undoubtedly true because living in a hill station is drastically different from living anywhere else, be it a city or village. 
Stars shine brightly in the night sky and there is always an urge to sit by a fire and soak in the warmth. Pine cones are readily used as footballs and passion fruits become a free treat for all. 
However, underneath this garb of beauty and serenity, it must be known that hill stations are also sensitive and vulnerable. There are many environmental problems affecting hill stations that visitors and tourists are unaware of. 
My childhood in Kodaikanal sparked a fiery passion in me to protect and conserve the environment and led me on the journey to being an environmental fiction writer.
Also Read: Indian Yards: Bengaluru couple quits top MNCs for the love of hinterland; empowers indigenous women of the Nilgiris through Macramé craft
Childhood
My childhood in Kodaikanal kindled an immense love and passion for the environment. As a student of Kodaikanal International School, affiliated to the International Baccalaureate curriculum, I was taught to be open-minded, empathetic, and also critical. I had complete freedom to pursue my interests outside academia. 
The school placed a strong emphasis on environmental protection and conservation. In grades eleven and twelve, I opted for a subject called "Environmental Studies" where we not only understood what was happening in the global context but also visited the local Shola forests to observe how invasive species were hindering their growth. Such activities and experiential learning intensified my love for the environment. 
Also Read: Matheran: Asia's only automobile-free hill station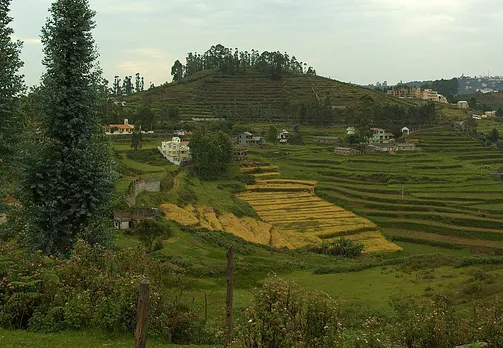 When I was in grade twelve, I often contributed to the regional column in The Hindu and wrote about pressing social concerns such as traffic and litter. I found it disturbing that tourists only seemed to enjoy the beauty of hill stations, but did not play any active role in understanding their ecological significance and unique biodiversity.  
My childhood in Kodaikanal sowed and strengthened the seeds that would, later on, produce a voice from the hills. 
Books
When I first started writing short stories and poems, I was not aware that my work was influenced by my childhood. But whatever I wrote inevitably had descriptions of forests, animals, and lakes. 
Even when I wrote my first children's picture book, "The Postwoman and Other Stories", I did not call myself an environmental fiction writer. It was only when others pointed out to me that the narrative, setting, and theme reflected my love for the environment that I realized that my writing was heavily influenced by my childhood. The inevitable truth was that hills were a part of me and shaped everything that I did. 
Even though I no longer lived in Kodaikanal, an immense longing filled my heart and I desired to relive my times there by writing about it.
All the stories from "The Postwoman and Other Stories", have an element of nature. For instance, in "The Ferry Keeper's Daughter", I describe the beauty of water lilies as two girls ferry from one side of the lake to the other. In the "Postwoman", a girl eagerly awaits a Kurunji flower that blooms only once in twelve years.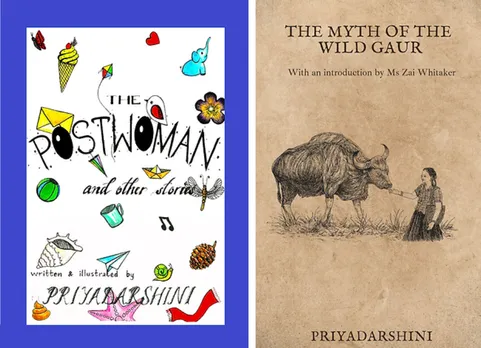 However, the story that I enjoy sharing the most from my book, is titled "A Christmas Story". This short tale subtly touches upon the importance of living harmoniously with nature. It brings to notice the peril of landslides, which have been increasing in recent times due to deforestation. Various studies in the Nilgiris have pointed out that the soil loosens and washes away during heavy rains when the space is bare and devoid of trees.
Also Read: India's 7 ancient and largest Banyan trees that have survived for centuries
Additionally, "A Christmas Story", also describes how we can celebrate festivals using what we find around us. Store-bought decorations generate a lot of plastic waste. This is why it is inspiring to see the three characters in the story use natural materials such as grass and pinecones to make their own Christmas decorations. 
All of the stories in "The Postwoman and Other Stories" have a relevant message but do not come off as preachy, which is important to keep children engaged and aware at the same time.  
Inspired by the success of "The Postwoman and Other Stories" I went on to write a children's novel. Even as a child, I noticed how the gaurs in Kodaikanal could be spotted more and more frequently in the town. 



I was concerned and alarmed because when wild animals come into human settlements, it always results in misunderstanding and confusion. 
I was afraid that they may get hurt themselves or hurt others out of fear. 
This observation resulted in the creation of my book, "The Myth of the Wild Gaur". The story is a thrilling adventure that reflects my experiences in Kodaikanal. I urge everyone to read the book to understand a little more about the animals, plants and landscape. The book also touches upon a very interesting myth about wild gaurs. With an introduction by renowned author and conservationist, Ms Zai Whitaker, it is a wonderful read for both children and adults alike. 
Story Telling
I began conducting storytelling sessions in schools in 2022. I wanted to spread the word about hill stations and why it is important to protect them. Through such sessions, I got the opportunity to interact with children and discuss the small things we can do to make our planet a suitable place for all living organisms.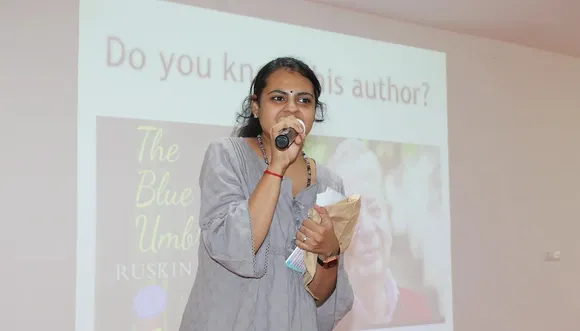 I got a wonderful response for my story "The Postwoman", at Suchitra Academy Hyderabad, where the children were curious and excited to know more about Kurunji flowers. I was also happy to share "A Christmas Story" with Bharathi Vidhyaa Kendhra School, for world environment day. The students were able to comprehend the profound message of the story and the session inspired them to learn more about hills and their unique ecological significance. 
In the future, I hope to write more children's books around the theme of environmental conservation. What is unique about my books is that the narrative is fast-paced and thrilling. The significance of conserving the environment is conveyed through an interesting medium that children can relate to. You can also pre-order a copy of my latest book, "The Myth of the Wild Gaur" here. 
(Priyadarshini Panchapakesan is an author, teacher and storyteller)
Also Read: To Sir, with Love: Bhopal journalist empowers underprivileged girls through education