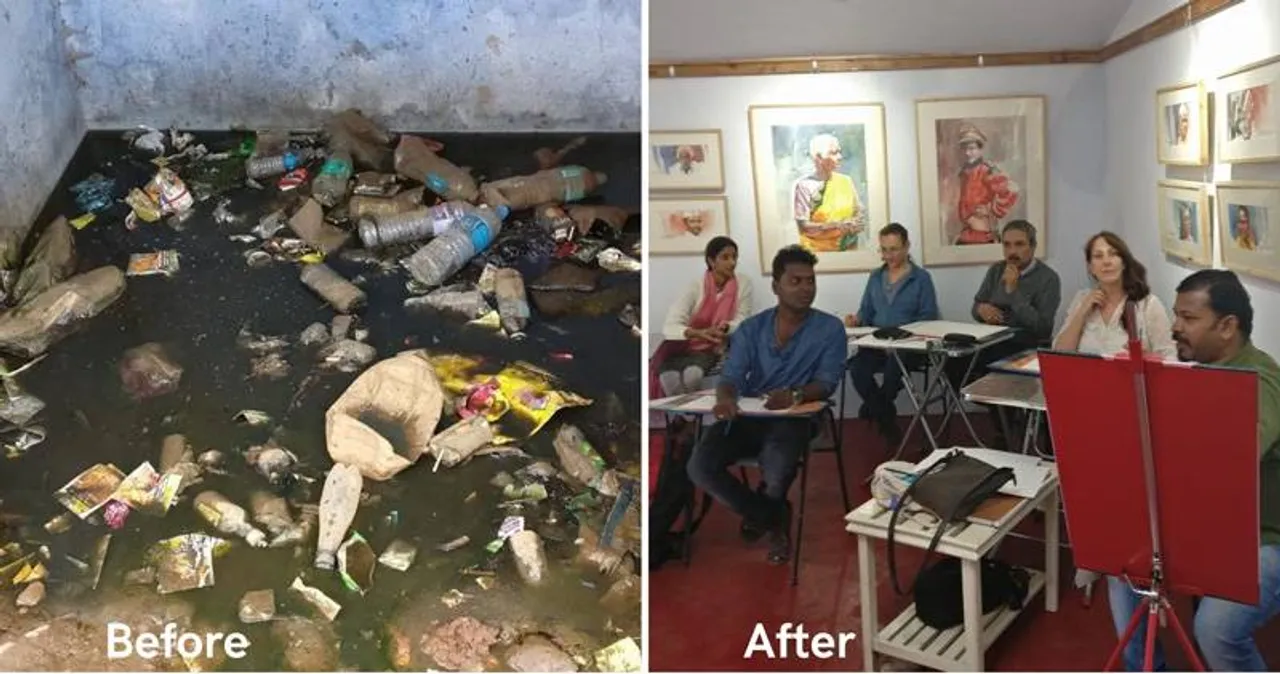 wp:html /
In 1996, Shobana Chandrashekar left her home in the picturesque hill town of Ooty (Udhagamandalam), Tamil Nadu, for higher studies. And then she moved to the US. When she returned to Ooty in 2013, she was stunned at the changing landscape. Settlements had come up in forest areas, there was no waste management system and people would throw their garbage into the forest.
The packaging had moved from paper to plastic and the habit of throwing waste into backyard or forest patches continued without thinking about non-biodegradable waste, she adds.
She hired help to clear up the forest but the garbage was several feet deep. "It was like a plastic mine. And when I began walking around instead of driving, it hit me harder. The garbage was visible all around, which is why I felt the urge to do something," she says.
Also Read: Chennai couple's startup Carbon Loops takes urban food waste back to farms
Mobilising people
Being a very shy person, Shobana wasn't comfortable telling her neighbours not to litter. "I didn't know how to broach the subject. I thought it was easiest to make a poster by writing the dos and don'ts of garbage disposal. I told everyone that it was my daughter's school project. They answered the questions as part of our survey, but things didn't change," she says.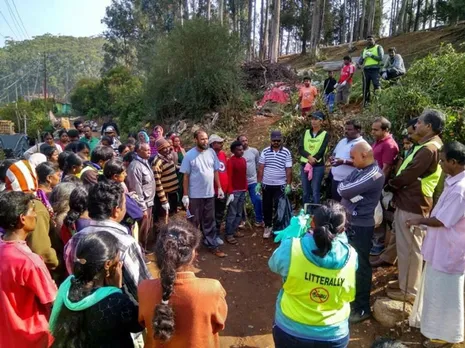 But some people she talked to seemed interested in keeping the hill station clean. "I put up posters in the local library, at bus stops and other public places, inviting people to talk about this important issue. About 20 to 25 people turned up for this meeting," she says.
She began work with friends and family and started reaching out to social organisations and schools in Ooty. In 2014, Shobana formed the citizen's action group 'Make Ooty Beautiful' or MOB to involve the locals in civic issues and make them view the public property as their own.
Also Read: How Bengaluru's Hasiru Dala has given identity & dignity to over 10,000 faceless waste pickers
Since 2014, MOB has been working towards strengthening solid waste management, reducing the use of non-recyclable materials and reclaiming public spaces in Ooty. It has played a key role in the implementation of the plastic ban, which has been in force in Ooty since 2001.
Pollution in Ooty
The hill station in the Nilgiris district was founded as a British Raj summer resort and continues to be a tourist paradise. In April-May 2019, almost a year before the first COVID lockdown, 10.5 lakh tourists visited Ooty, according to the district tourism department. The regular influx of visitors in large numbers adds to littering and compounds Ooty's pollution.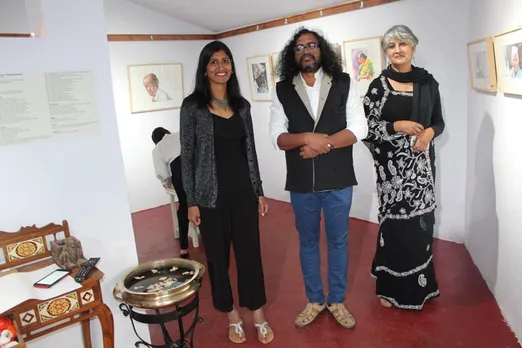 "While the district administration had brought a ban on plastic bags, over the years, other products were polluting the environment. We realised that Ooty being a tourist town, a lot of people were coming in. Once a bus of tourists moved on, there would be plastic forks, bottles, and plates and this was the bulk of the garbage scattered around Ooty where collection did not exist," Shobana says.
Also Read: From bamboo toothbrushes to probiotic dish wash bars, Chennai's Goli Soda takes sustainable living to the next level
MOB lobbied to get a list of 20 more items banned from the Nilgiris given its fragile ecology. These items included plastic cups, plates, spoons and forks, plastic and foil-lined paper plates, non-woven carry bags and packing bags etc. "We formed a core group of volunteers who would be vigilant and ensure that these items were not sold in shops and we created a WhatsApp group of volunteers and government authorities," she says.
MOB also started working with the municipality to ensure regular door-to-door collection of garbage. "There is still a long way to go when it comes to waste management," she says.

Ooty Municipality and the nearby Coonor Municipality have good garbage segregation facilities. Non-biodegradable waste is sent to recycling facilities and whatever is not recyclable is sent to cement factories for co-processing.
"We are trying to reduce non-recyclable waste by creating awareness. We have created a 'Low Impact Living Group' to talk about materials that cannot be recycled. We are now lobbying against the use of bioplastics as they cannot be home composted," she says.
Also Read: Recycling: Five cafés offering food in exchange for plastic
Reclaiming & refurbishing public spaces
A major contribution of MOB has been towards reclaiming public spaces and cleaning public toilets. MOB encourages and works with the local government to renovate and use abandoned buildings wherever possible. "Construction waste is a big problem in hill stations where there is no recycling facility. Very often, public toilets are badly made with poor plumbing," she says.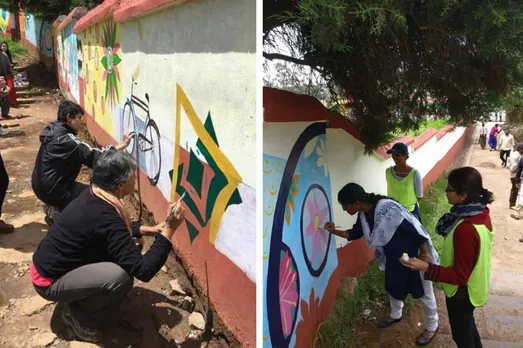 The result is that they face seepage, flooding and fall into disuse in some years. "We have been involved in renovating dilapidated public toilets. We once saw an abandoned toilet flooded with sewage and a new one had been built next to it," she says.
Also Read: Five entrepreneur couples with successful green startups
MOB does not get any funding and raises money from the public. "We go door-to-door for funding our projects. People contribute in cash as well as kind in the form of fittings etc. for abandoned buildings," she says.
In 2021, Shobana, along with Madhavan Pillai and Anita Nanjapa, began the 'Library OneTwo' initiative under which glass boxes with books are placed in public spaces. Locals can take any book and leave another one, leading to a free exchange of books.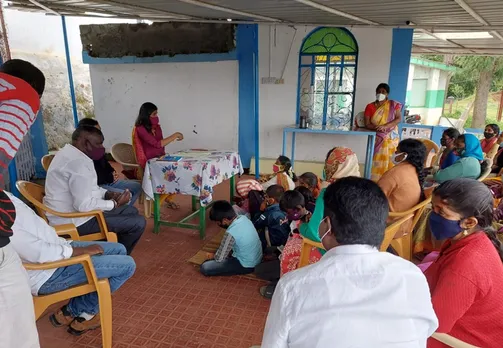 While the MOB core group comprises four people, there is never a dearth of volunteers who join for specific causes. "We work with volunteers who come on a project basis from schools, colleges and social organisations," she says.
Also Read: This Kerala-based geologist is making edible & biodegradable cutlery to replace single-use plastic
Post-Covid, MOB is working with Panchayat presidents for setting up waste collection systems and segregation yards. Ooty has 37 village Panchayats, one town Panchayat and three municipalities. "The waste from Panchayats is too small to warrant a segregation plant but the municipality does not accept this waste. We are trying to resolve the issue," she says.
As a result of MOB's efforts, there has been a sharp decline in the garbage on the ground and there is awareness among residents to keep the hill station clean. They are careful about waste disposal now. And Shobana is happy that her efforts are helping to 'Make Ooty Beautiful.'
(Mona Singh is a Rajasthan-based writer and wanderer)
Also Read: How Chennai's Walk for Plastic is recycling waste to fund education of underprivileged children