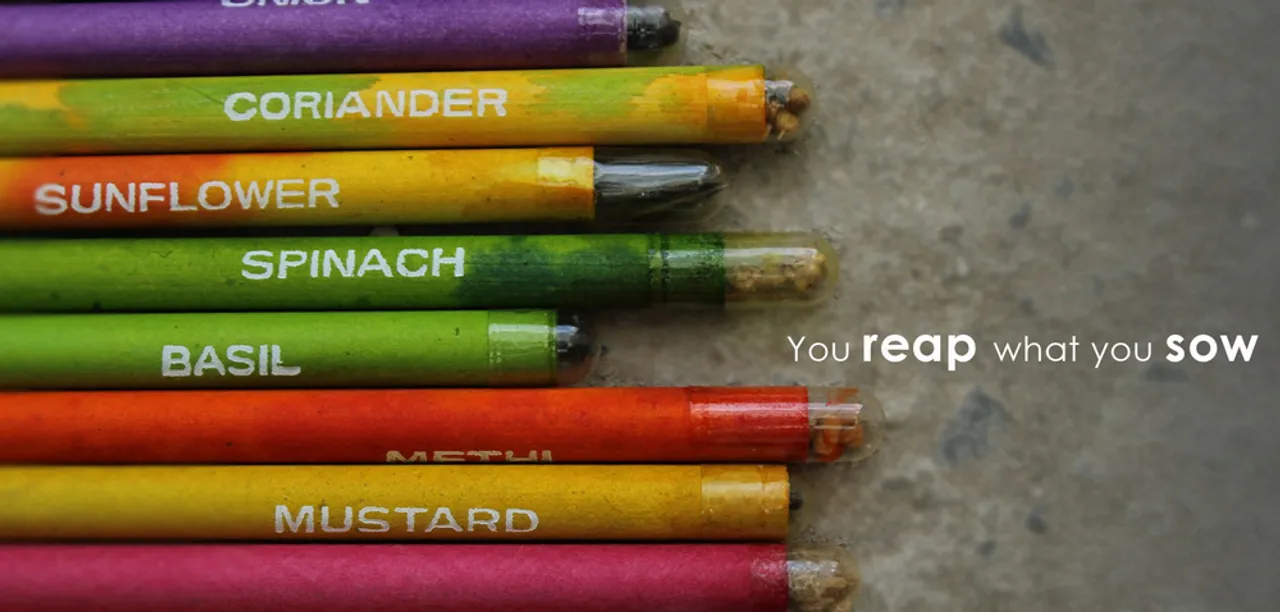 Charcoal soap, wheat straw cups, seed pencils, plantable notepads, bamboo toothbrushes, probiotic dish wash bars and hundreds of other quirky but eco-friendly items are available at Goli Soda, which started as a quaint shop at Chennai's Besant Nagar in 2013 and is now promoting sustainable living and upcycling across the country through its online store.
"Sustainability shouldn't be a niche market or a niche brand. It has to be a way of life," says Sruti Harihara Subramanian, award-winning film director and founder of Goli Soda.
Seeds of sustainability
After initial success at the Chennai outlet, the brand grew as a pan-India store with the launch of www.golisodastore.com in 2015 and has been growing ever since then. Upcycling, or finding a new purpose for unwanted items, is at the core of Goli Soda's philosophy.
Also Read: The Ethicus Story: How a Pollachi-based couple made sustainable farm-to-fashion viable
"I wanted my eco-friendly products to be quirky, fun and something that appeals to youngsters," she says.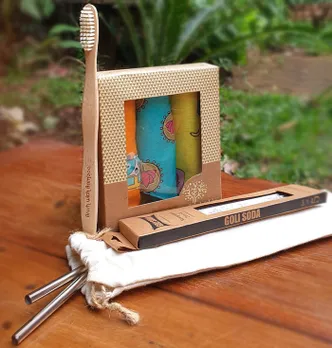 That is exactly what her store delivers till date. One look at her website and you can notice that the everyday household items on display have an eco-friendly twist. Vegetable bags, shampoo bars, steel and bamboo straws, upcycled home décor and an exhaustive list of items at affordable rates is enough to switch over completely to a natural lifestyle.
Also Read: Himalayan Weavers: Hand-woven woollens by tribes in the Himalayas find a global market
"After the COVID-19 pandemic struck the world, people have been more responsible and conscious about what products they use," she says.
Sruti, a former Miss Chennai, was environmentally-conscious even as a child. She gave up silk and leather at the age of six, started terrace gardening when she grew up and refused to take a plastic bag while shopping. But over time, she realized that there's more to living a sustainable life and change at a personal level wasn't enough.
"I used to travel a lot and see beautiful places ruined by plastic bottles. When I came back to Chennai, the garbage bins were overflowing. I felt there was no point in complaining about the government and it was the responsibility of us citizens to make the change," she says.
Also Read: Tamil Nadu: How Deepika Velmurugan set up a successful home business by taking Kolam from doorstep to drawing room
So while Sruti started Goli Soda because of her love for sustainable life, she also wanted others to have an equally easy access to eco-friendly products.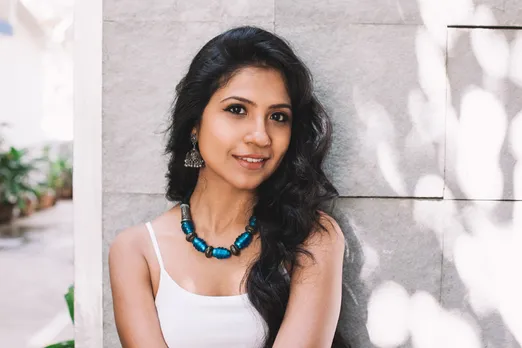 "In 2013, the concept of sustainability was somewhat unheard of, but there were pockets of people who were willing to buy them. We did our research and brought together brands under one roof because when people find it easy to buy eco-friendly products, it's easier for them to make the switch to a sustainable lifestyle."
Business of sustainable living
Goli Soda works with rural-based on-contract manufacturers, who make the products.
It handles the warehousing and logistics for their partner brands; so they're shipped to Chennai and are sent to customers across India from there. They are also listed on Amazon, Flipkart and other online platforms.
Also Read: Vistaraku: How Telangana's start-up is taking traditional Indian leaf plates to the world
"Many of the brands that have partnered with us have seen great success; they are no longer with us and are on their own. We've also handled social media marketing for a few companies which helped them grow in their business," she says.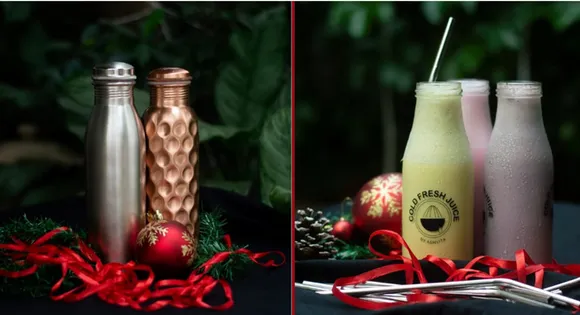 The prices of other sustainable brands like Eco Femme which sells cloth pads, can go up to Rs 1500 when bought as a full cycle kit.
Sruti admits that her products aren't as affordable as the store-bought non-recyclable, chemical-based products, but assures that they are handmade, cruelty-free and vegan. The ingredients are locally-sourced, products enable rural employment, and the money goes towards paying fairly to the people involved in making them, which includes women from self-help groups.
Also Read: Tamul's areca nut leaf plates travel from Assam to the world as plastic ban gets stronger
Goli Soda ensures that the eco-friendly philosophy percolates down to product packaging as well. "The products are wrapped in cellophane packaging, which is also naturally sourced, placed in recyclable cardboard boxes and taped with paper tapes," she says.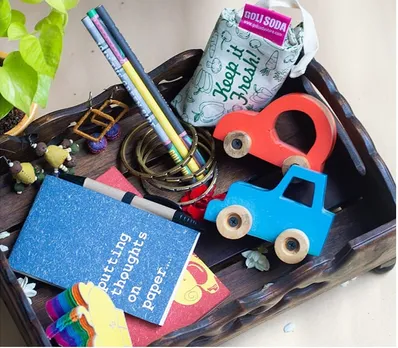 When asked as to why she named the store 'Goli Soda', she laughs and says, "We wanted to break the concept of 'natural', 'organic', 'green' etc., and a friend of mine suggested the name. Goli Soda is one of the first ideas of re-using and recycling considering that the aerated drink's glass bottle is taken back to the factory, cleaned and reused once we drink from the bottle and return it to the shopkeeper."
Sruti's association with the name is also close to her heart because of another childhood story. When she used to visit her grandparents, Sruti would help a teashop vendor by opening the goli soda bottles and serving the customers there.
Also Read: GreenKraft: taking banana bark baskets made in Madurai to Sweden's IKEA & beyond
Breaking stereotypes
"There is a mindset that if you have to be sustainable, you cannot wear fancy clothes or be modern. The main goal of Goli Soda is to make a positive impact on the environment without a drastic lifestyle change," says Sruti.
Goli Soda was one of the first companies to bring in bamboo toothbrushes. "It is as good as your regular plastic toothbrush," she says.
Sruti herself switched to cloth pads almost a decade ago and states that there has been no turning back since then.
Bringing about a change beyond products
Sruti conducts free workshops, seminars and panel discussions on sustainable living, and invites students from different schools to visit the store to understand the concept of upcycling. She also regularly calls experts and doctors to talk on sustainable menstruation.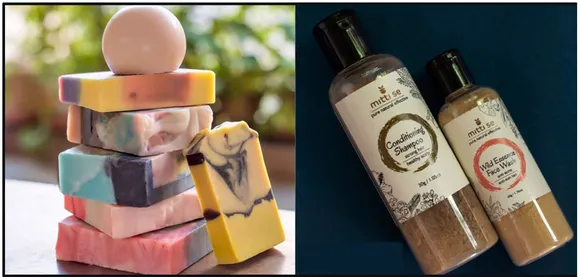 Goli Soda's current line of products has probiotics infused in them. "They're not only chemical free and consume less water, but also clear the water in the sewers when used," she says.
Also Read: Bihar's Sikki grass craft finds global market amid rising demand for eco-friendly artifacts
"We're also planning to introduce a new line of bath bars in the near future," she says.
Even though many such brands promoting sustainable products have entered the market, Sruti says she is happy and not intimidated by the competition. "I am glad that there is competition because it leads to more conversations around the topic and eventually contributes to the awareness."
(Narayani M is a Chennai-based writer specialising in longform writing and human interest stories)
Also Read: Zishta: Taking handcrafted homeware from India's 48 craft clusters across the globe