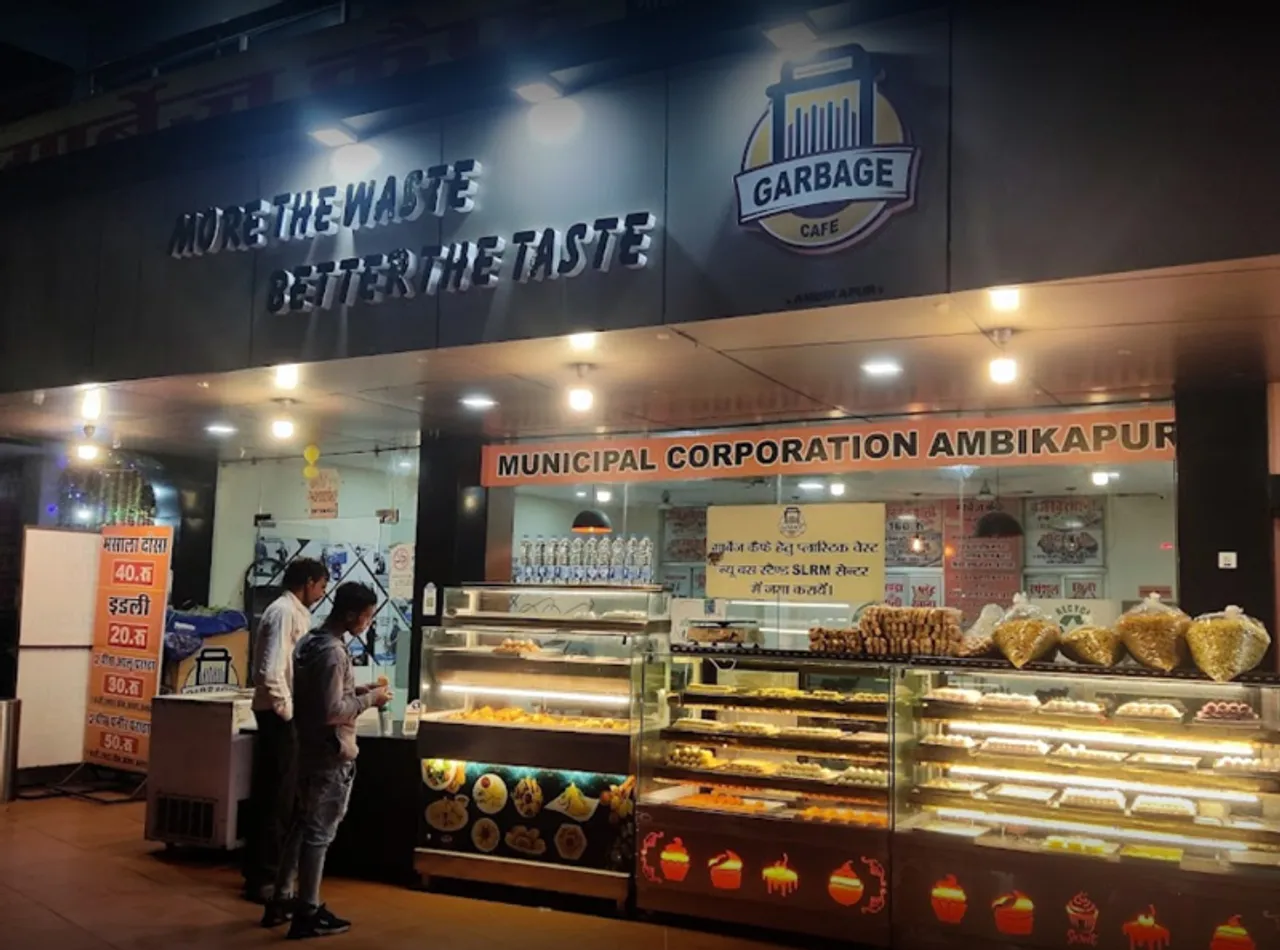 Plastic waste is a growing environmental hazard that needs to be addressed on an immediate basis. Governments in India and around the world are trying to find ways to limit the use of single-use plastics that could account for 5-10 percent of greenhouse gas emissions by 2050.
While the Indian government has banned single-use plastic from July 1, 2022, many district administrations have been making earnest efforts to tackle the menace of plastic waste that is choking the planet and poses a health hazard for humans and animals.
Several local administrations have launched cafes and restaurants where rag-pickers and other residents can exchange plastic for meals. This will not only help curb the menace of plastic but also provide free wholesome meals to the poor.
Here are five cafés set up by local administrations to rid the cities of plastic waste:
1. 'Garbage Café' was India's first food outlet where plastic could be exchanged for food. Launched in Ambikapur in Chhattisgarh in July 2019, the café was inspired by the Rubbish Café of London.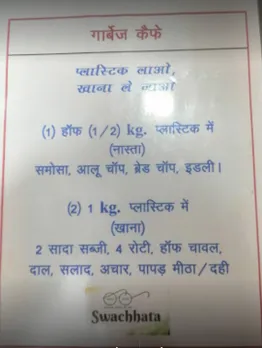 The café provides hot meals of dal, vegetables and rice to those who bring in plastic waste. The trash is weighed at a separate counter. Anyone bringing in a kg of trash can get a free meal. The waste will be used in the construction of roads.
Also Read: How Chennai's Walk for Plastic is recycling waste to fund education of underprivileged children
2. The Koraput Notified Area Council was the next to open a café where poor people are provided hot cooked meals for Rs 5 consisting of rice and Dalma in exchange for 1 kg of plastic waste. The initiative began in October 2019 under the Odisha government's Aahar scheme.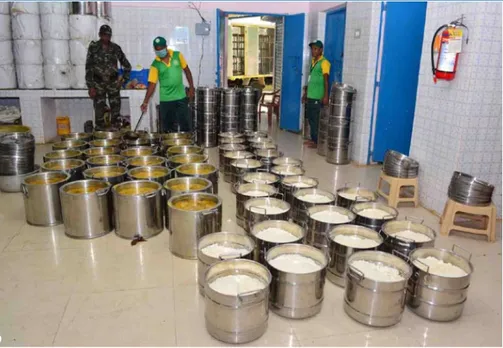 3. In December 2019, the Bhubaneswar Municipal Corporation followed suit and launched its initiative to provide a free meal in exchange for half a kilogram of plastic waste. The 'Meal for Plastic' initiative is being facilitated by the United Nations Development Programme and is being implemented at all the Odisha government-run Aahar centres now.
Also Read: Five entrepreneur couples with successful green startups
4. In 2020, Dahod district in Gujarat opened a café that provides free snacks and tea in exchange for plastic trash. 
The 'Plastic Café' was opened as part of the centre's Swachh Bharat Abhiyan with the aim to make the tribal-dominated Dahod tehsil plastic free. While those who hand in 1 kg of waste are provided snacks, those bringing in 500 gm of plastic waste are given a warm cup of tea.
The snacks and tea are prepared by a local women's self-help group under the state government's 'Sakhi Mandal' scheme.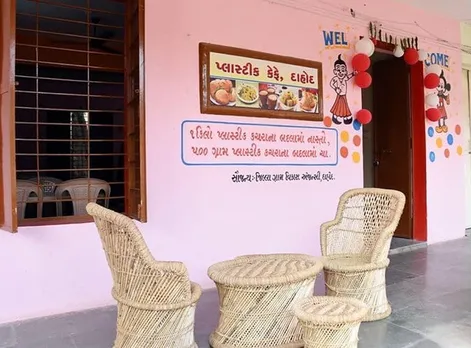 Also Read: Neerja Palisetty's Sutrakaar: Weaving paper yarn to make ecofriendly handicrafts
5. The next in line was the Junagadh district administration in Gujarat. The local administration rolled out its Natural Plastic Café on June 30, 2022. The café provides free meals in exchange for plastic waste. On the menu are traditional Gujarati dishes such as poha, dhokla, baigan bharta, sev tamata, bajra rotla and thepla.
The more the amount of plastic that one turns in, the bigger the platter. For instance, 500 gm of plastic waste translates into a glass of lemon juice or fennel seed juice. Those who bring 1 kg of waste will get a plate of poha or dhokla.
The ingredients for the dishes are sourced locally and this café is also being run by a women's self-help group under the state government's 'Sakhi Mandal' scheme. All the food and beverages are served in eco-friendly clay utensils.
Also Read: This Kerala-based geologist is making edible & biodegradable cutlery to replace single-use plastic