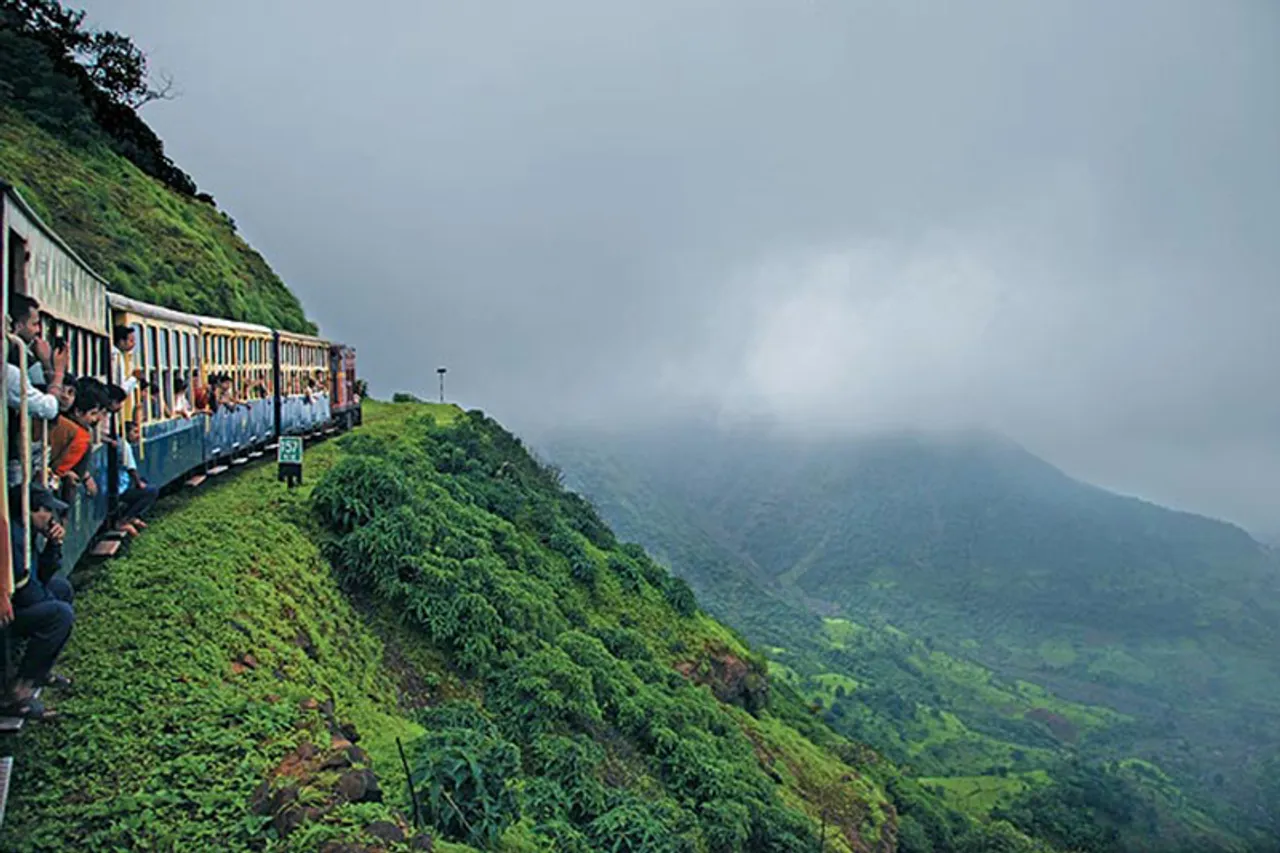 The Western Ghats of Maharashtra's Raigad district are home to a gem of a hill station – pristine, untouched by vehicular pollution, misty in the monsoons and covered with semi-evergreen forests round the year. Matheran is one of India's smallest hill stations and was discovered in 1850 by Hugh Poyntz Malet, the then district collector of Thana (now Thane). Soon, the British developed Matheran, 800 metres above sea level, as a summer retreat.
Out of the first 64 applicants for buying property in Matheran, only 16 were non-Europeans.
Until the 1880s, it was the European elite that built homes in the newly-founded hill station. However, in the decades that followed, many Indian businessmen bought land to build bungalows in the quaint hill station. Most of them were Parsis, the community mostly concentrated in Mumbai and some pockets of Gujarat.
It was Parsis who played a major role in the subsequent development of the hill station. Many bungalows built by the Parsis in the late 19th century and early 20th century are today in ruins due to the lack of maintenance and the inability of the younger generations to manage the properties.
Some of these structures have been converted into hotels and resorts like the 18th-century colonial bungalow Parsi Manor, which is currently managed by Saffron Stays. The Craigie Burn Bungalow, now known as Roper's Bungalow was restored in 2008 by Mumbai-based conservation architect Vikas Dilawari.
Also Read: Meghalaya: How this school dropout is preserving centuries-old living root bridges & empowering tribals
Even today, the old British-style architecture is preserved in Matheran.
The hill station, about 90km from Mumbai, is a no-motor vehicle zone. Automobiles are not allowed to go beyond the Dasturi Naka where all two-wheelers and four-wheelers have to be parked.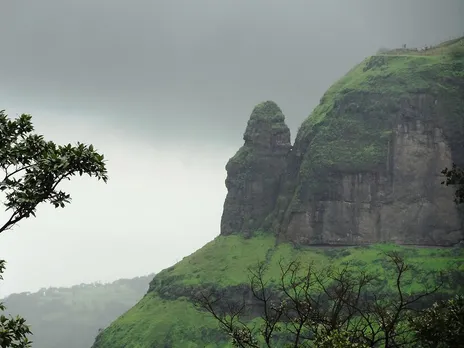 Matheran is home to around 40 'points' or places giving panoramic views. Pic: Flickr 
It makes Matheran Asia's only no-automobile hill station.
Not letting motor vehicles inside helps to protect the ecology of the area. Ecologically-fragile areas require protection through a restriction in activities like setting up of industries, mining, vehicular movement etc. Even Matheran's roads are not metalled and are made of red laterite earth.
Also Read: Build local: This architect creates sustainable & sturdy homes without using cement or steel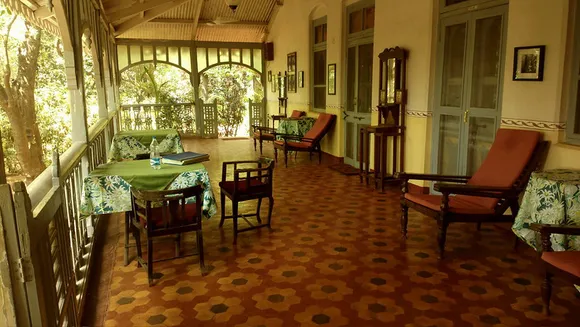 Colonial architecture has been preserved in Matheran. This is Parsi Manor, now managed by Saffron Stays. Pic: Flickr 
Today, the only modes of transport in Matheran are hand-pulled rickshaws, horses, ponies and the narrow-gauge heritage train popularly called the toy train.
Due to the absence of motor vehicles, all groceries, medicines and other supplies to the hill stations are carried on horses. Luggage is mostly carried by porters, including women, who walk briskly and know all the shortcuts in the area.
Also Read: Mumbai's David Sassoon Library: A Baghdadi Jew's contribution to the Maximum City's architecture & reading culture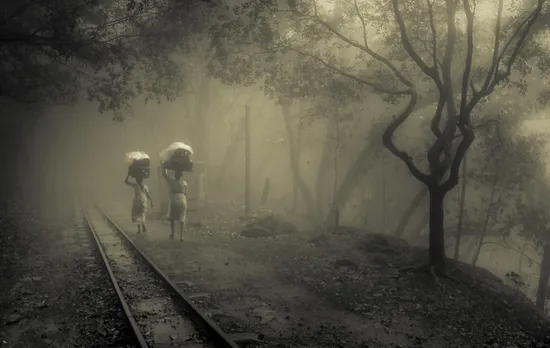 Women porters of Matheran. Pic: Flickr 
It was Abdul Hussein Adamjee Peerbhoy who made plans for the Matheran Hill Railway in 1900, linking Matheran with Neral. The construction began in 1904 and was completed in 1907 for Rs 16 lakh. This cost was borne by Hussein's father Sir Adamjee Peerbhoy, a businessman and philanthropist from Mumbai's Dawoodi Bohra community.
Matheran Hill Railway is a narrow-gauge heritage railway and the toy train remains a major attraction for tourists visiting the hill station.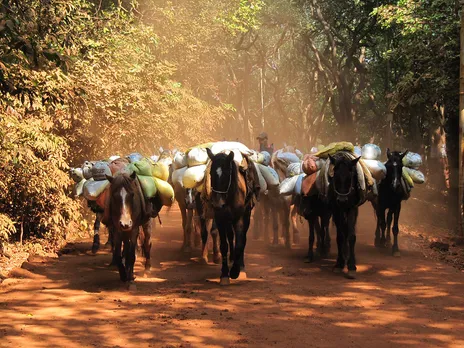 All supplies are carried by packhorse. Pic: Flickr 
Matheran is also home to around 40 'points' or places giving panoramic views. The most popular is Panorama Point which offers a 360-degree view of the surrounding area and also the Neral town. The other famous one is Louisa Point from where one can see the Prabal Fort.
Some popular viewpoints include One Tree Hill Point, Heart Point, Monkey Point, Rambagh Point and Porcupine Point. Charlotte Lake and the nearby waterfalls are also a hit with the tourists. Here's more of Matheran in pictures: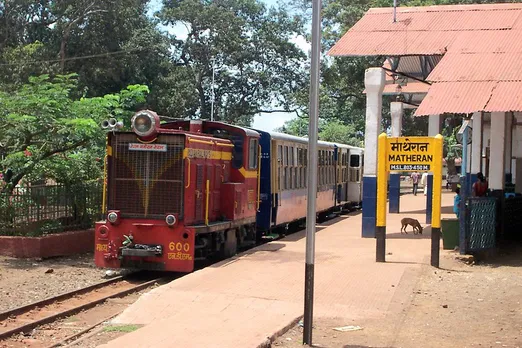 The Matheran-Neral line was completed in 1907. Pic: Flickr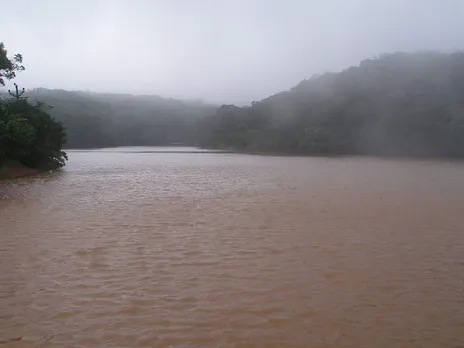 Charlotte Lake in Matheran. Pic: Flickr 
Also Read: Kochi's Jew Town: The treasure trove of Jewish culture & history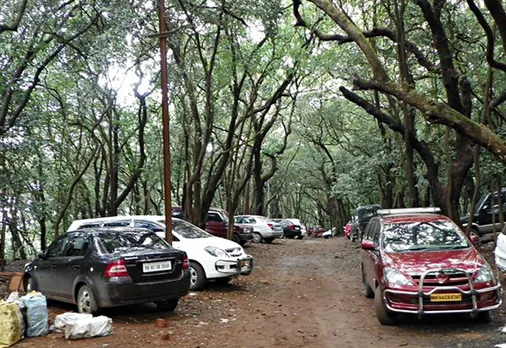 Dasturi Naka parking. Vehicles are not permitted beyond this point. Pic: Flickr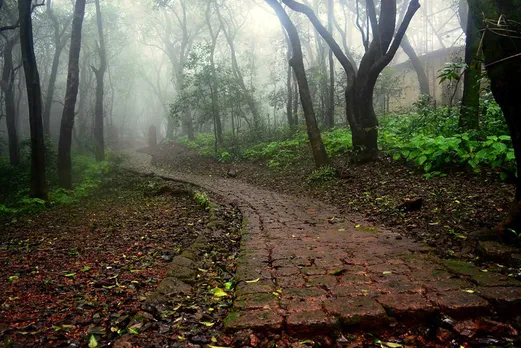 Pathways in the forest of Matheran. Pic: Flickr 
Also Read: Poetry in stone: 1000-year-old magnificent Modhera Sun temple in Gujarat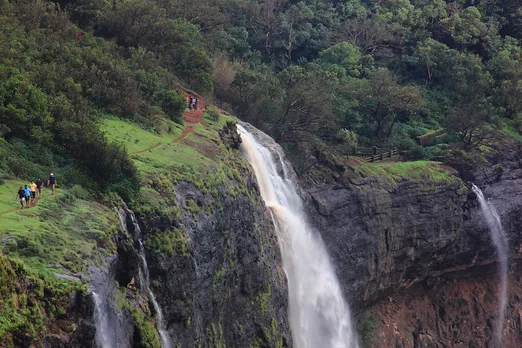 One of the many waterfalls that appear during the monsoons in Matheran. Pic: Flickr 

Panorama Point in Matheran. Pic: Flickr 
Also Read: Western Ghats: India's natural and cultural diversity hotspot