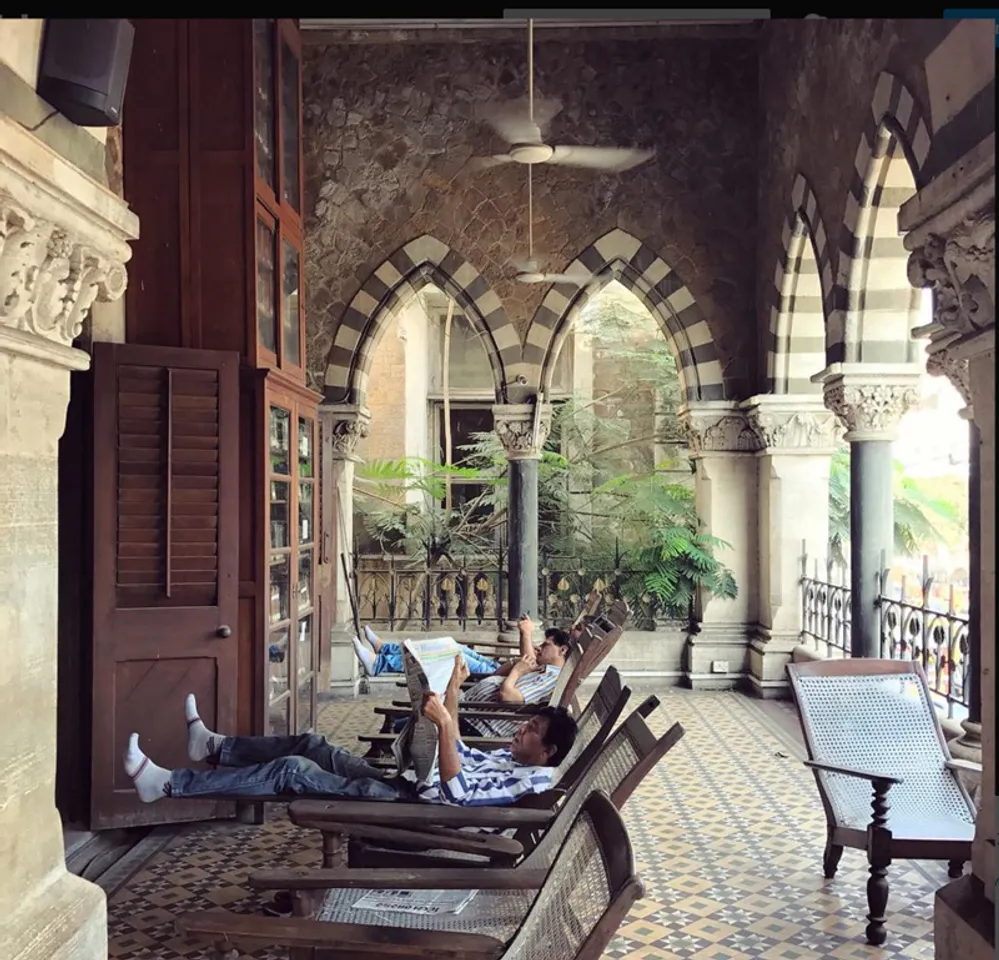 There is no doubt that the only Indian city that qualifies for being a cultural melting pot is Mumbai. From Parsis to Muslims and Christians to Arabs and Baghdadi Jews, Mumbai has always welcomed all communities with open arms. And it shows in the Maximum City's cuisine, public spaces, culture and architecture. 
One such heritage structure that exemplifies the spirit of Mumbai is the David Sassoon Library looking onto the Kala Ghoda art precinct. 
The 152-year-old Gothic structure houses over 70,000 books including some rare ones like a 1798 book of letters written to Queen Anne by her secretary. 
The idea of a library was mooted in 1847 by 12 mechanics employed in the Bombay Mint and the Dockyard. They started the Mechanics' Institution in 1847 to provide technical education and lectures in other subjects to adults. The mechanics' library functioned in rented premises in Fort for many years before it moved to the current building when it was completed in 1870.
Also Read: Bibi ka Maqbara: Mughal ruler Azam Shah's tribute to his mother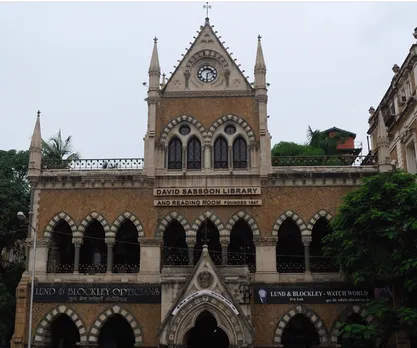 The idea of a library was mooted in 1847 by 12 mechanics employed in the Bombay Mint and the Dockyard. Pic: Flickr 
The proposal to set up a library-cum-education centre based on the mechanics' idea was presented to the government by Sir Albert Sassoon, son of philanthropist David Sassoon.
David Sassoon was the treasurer of Baghdad between 1817 and 1829 and later became the community's leader in Mumbai after Baghdadi or Iraqi Jews emigrated here due to persecution back home.
The David Sassoon Library building was designed by architects J Campbell and G E Gosling for the Scott McClelland and Company at a cost of  Rs 125,000. Out of this, David Sassoon donated Rs 60,000 and the rest was given by the Bombay Presidency government. 
Also Read: Phugtal monastery: Ladakh's 2500-year-old cave of liberation
The three-storeyed heritage structure has been built using the yellow Malad stone, which has also been used in other structures on the Rampart Row -- Elphinstone College, Watson's Hotel and the Army and Navy Building.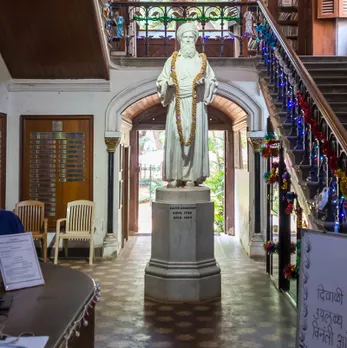 This marble statue of David Sassoon was made by sculptor Thomas Woolner in 1865. Pic: Flickr 
The columns are made of black Deccan traps and the ground floor has pointed arches decorated in white and black stripes covering the arcade. Its foyer has multi-coloured floor tiles opening into a garden where many readers spend time with their favourite books. 
Also Read: Poetry in stone: 1000-year-old magnificent Modhera Sun temple in Gujarat
The reading room's balcony also houses vintage deck chairs which are much loved by members.
With its vintage furniture, the library exudes an old-world charm. 
A white marble stone head of David Sasson is placed above the entrance portico. The statue was commissioned by Sir Bartle Frere, Governor of Bombay, and made by his friend – sculptor Thomas Woolner in 1865.
Also Read: Kochi's Jew Town: The treasure trove of Jewish culture & history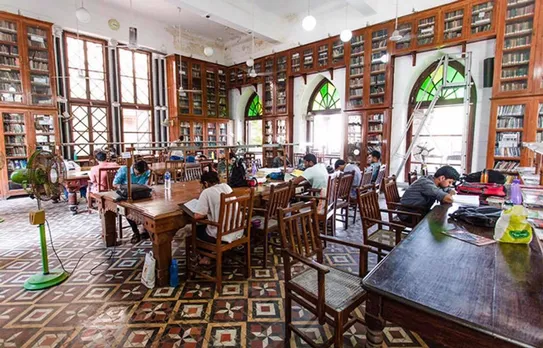 Reading Room of David Sassoon Library, which houses over 70,000 books. Pic: Flickr 
Next to the statue is the wooden staircase to the first floor. Turrets, a key feature of Romanesque architecture, are placed at the building's corners as well as the central tower.
Today, the library also has free Wi-fi besides e-learning and e-book facilities. It is one of the gems of Mumbai that continues to evolve with the city that never sleeps. More pictures here: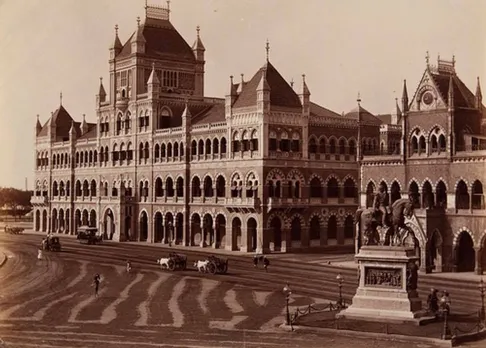 A 19th-century pic of David Sassoon Library (Right) and Elphinstone College (Left). Both the buildings were built using the yellow Malad stone. Pic: David Sassoon Library & Reading Room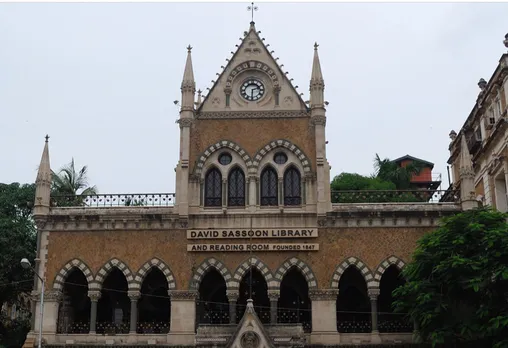 Turrets, a key feature of Romanesque architecture, are placed at the building's corners as well as the central tower. Pic: Flickr 
Also Read: Kolkata Little Magazine Library: one-man effort to preserve rare books & periodicals