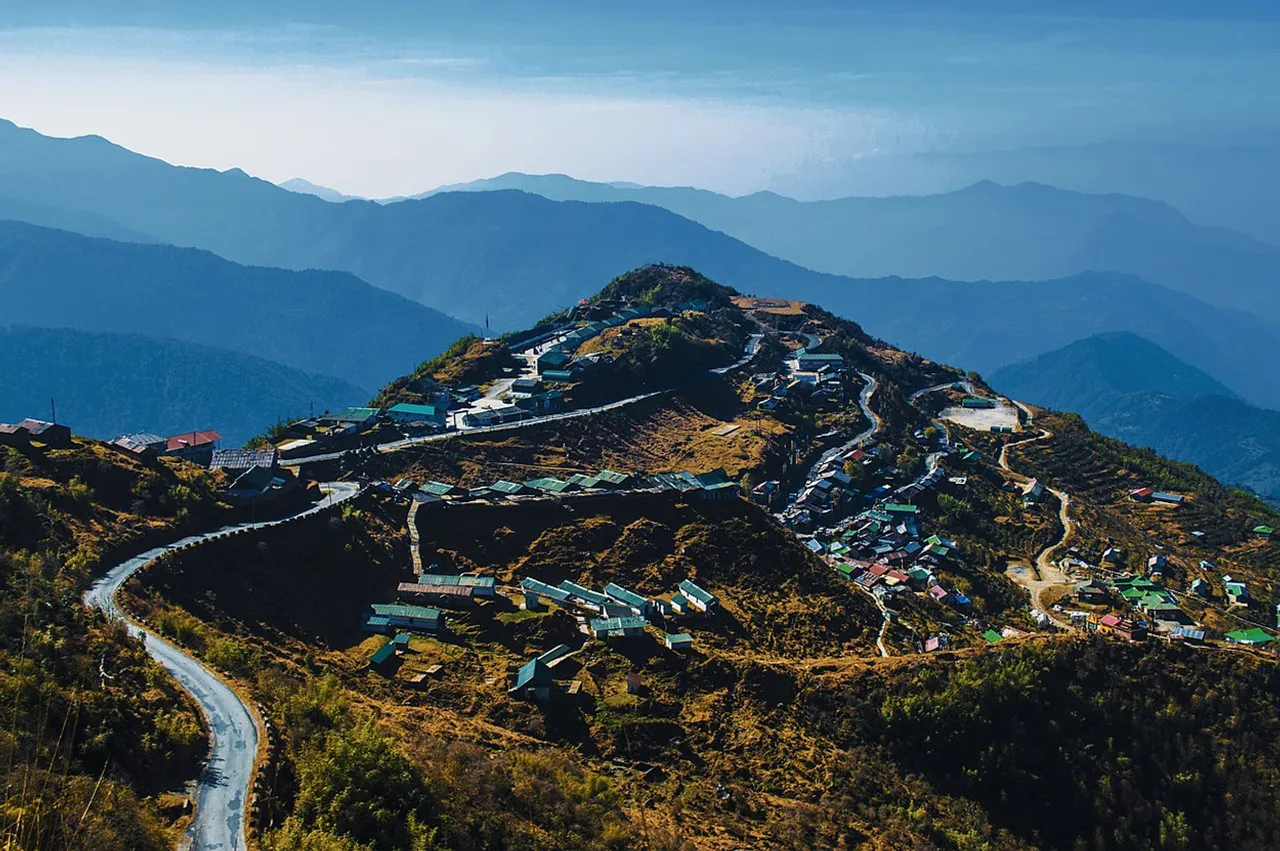 A sleepy hamlet in east Sikkim gives the best view of the eastern Himalayan mountain range with the mighty Kanchenjunga. Zuluk or Dzuluk is located 10,100 feet above sea level and is part of the ancient Silk Route, which connected the East with the West and passed through India. 
The circuits in Silk Route connected one place with another. The route that connected Lhasa (now Tibet) to Kalimpong (near Darjeeling) passed through Pedong, Aritar, Zuluk and Jelepla to Chumbi Valley in Tibet. 
Zuluk was as an overnight base for travellers going to Tibet through the Jelep-la mountain pass until the 1959 Chinese invasion of Tibet. Historically, Zuluk provided accommodation facilities to traders and porters travelling on the trade route to Tibet. These traders and porters were mostly from Tibet and Nepal.
Also Read: Mizoram's Blue Mountain: Abode of the gods and Israel's lost tribe
Offbeat destination
Today, Zuluk, on the jagged lower Himalayan terrain, is an offbeat tourism destination surrounded by virgin forests, flora and fauna. Zuluk, also Jhuluk or Jaluk, is the first village in this section of the Silk Route to offer homestay facilities. 
Thambi View Point, about 14 km from Zuluk, offers a panoramic view of the entire Kanchenjunga range. From this Point, which is at 11,200 feet, one can watch the sunrise over Kanchenjunga and its allied peaks. 
The sunrise is spectacular as the rays turn the snow-clad Kanchenjunga into a crimson red, followed by golden and then silver. The play of the sun's rays on the snow is truly breathtaking.
The Zuluk road is an engineering marvel, making almost 32 hairpin turns to reach Lungthung village near Thambi Point. Zuluk has a local Nag (snake god) temple, a cave-like structure, dedicated to Nag devta, worshipped by the locals.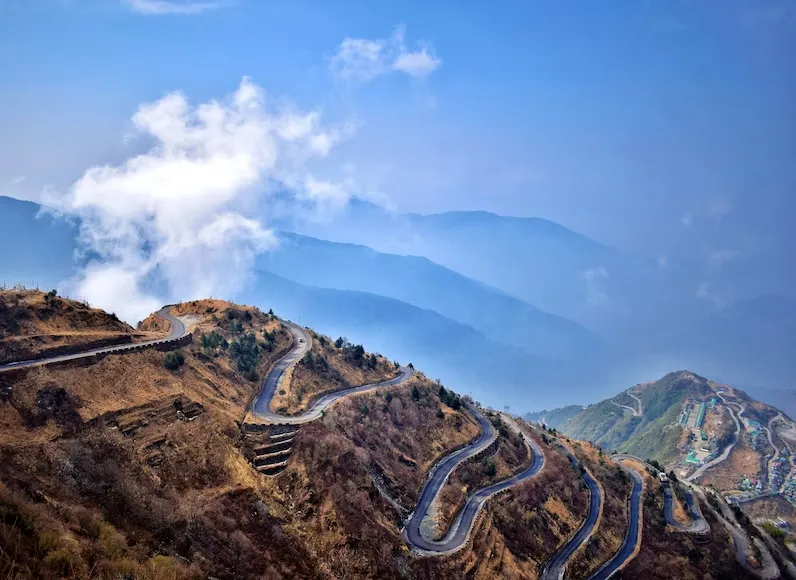 With a population of around 700 people, Zuluk is also home to an Indian Army base, which has been used as a transit camp for movement to the Chinese border a few kilometres away. 
The picturesque village is in the restricted area of Sikkim and is open only to Indian nationals who need to apply for Protected Area Permit. 
Zuluk lies in the Pangolakha Wildlife Sanctuary, which houses some of the most exotic species of mammals from North East India including Asiatic black bear, yellow-throated marten and red fox. Bengal Tiger has also been sighted twice.
Also Read: Chopta: Mini Switzerland nestled in Uttarakhand
The variety of birds which can be seen in Zuluk includes Kalij pheasant, Snow Pheasant, Blood Pheasant, and Himalayan Monal among others. During summers, when the temperature is around 20 degree Celsius, Zuluk and its surrounding hills are covered with blooming rhododendron flowers in pink, purple, red, white and other colours. More pictures here: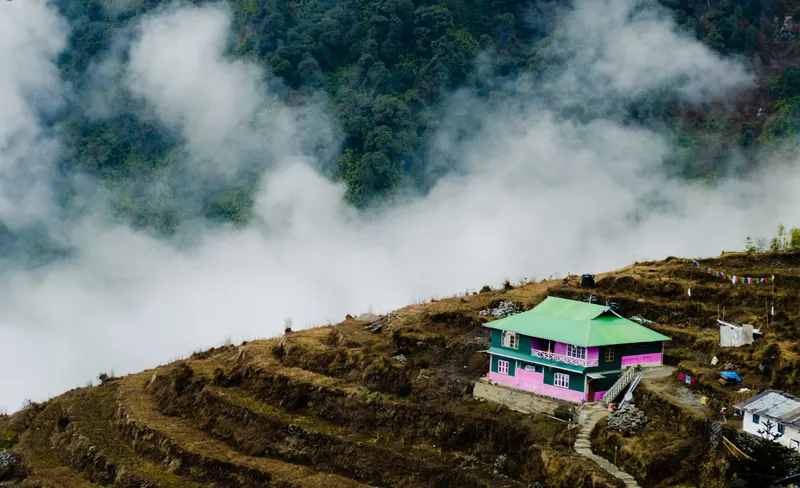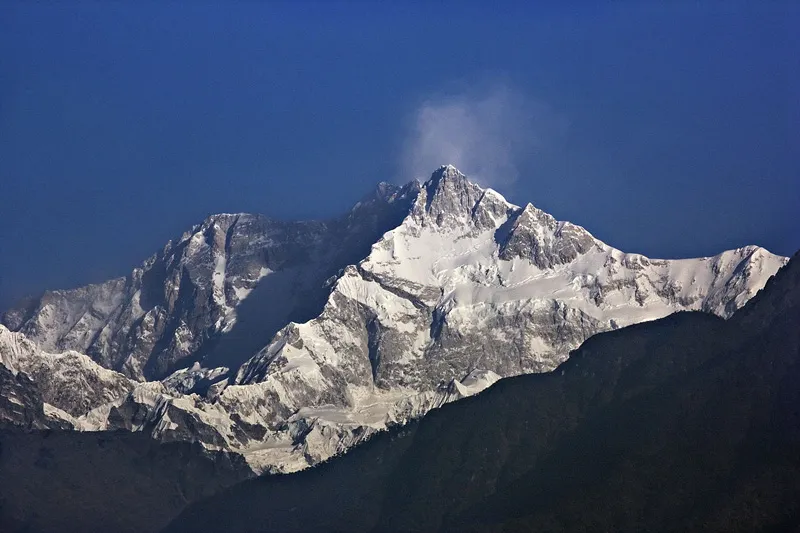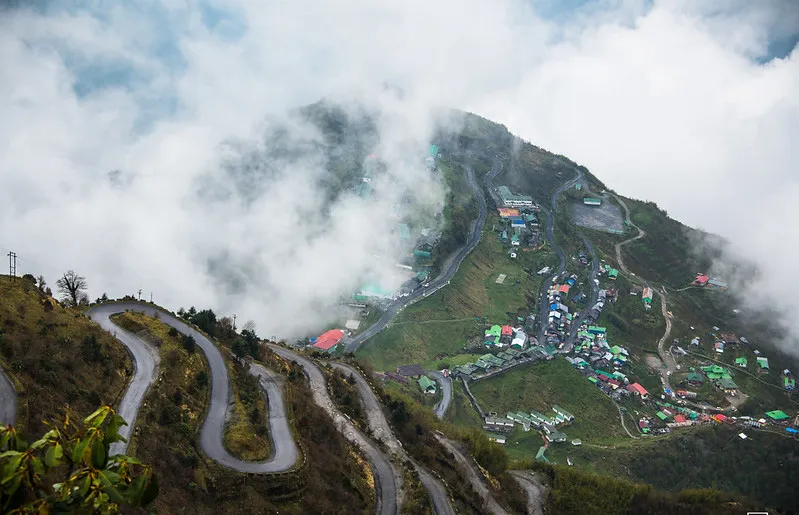 Also Read: Chorla Ghat: Nature lover's paradise & hideout for thieves during British rule