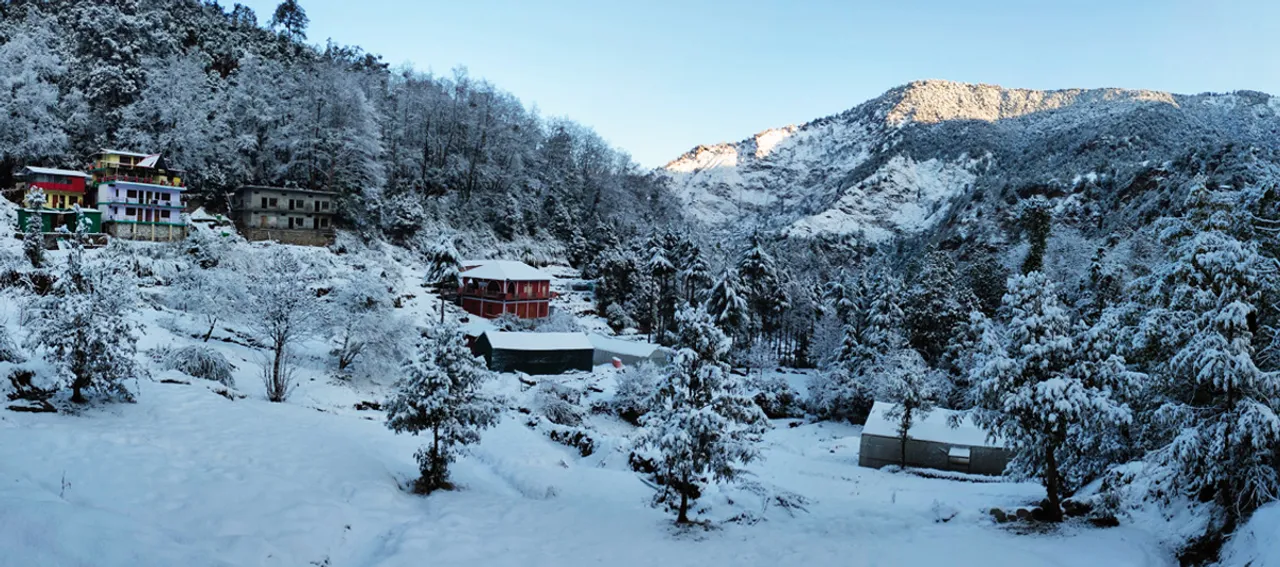 Chopta, popularly referred to as the 'mini Switzerland' of Uttarakhand, is surrounded by lush meadows, and dense forests, and offers stunning views of the majestic, snow-capped Himalayan ranges. Chopta valley is part of the Kedarnath Wildlife Sanctuary and has rich flora and fauna with forests of pine and deodar trees, rhododendrons and a wide variety of rare bird species as well as the Himalayan Musk Deer.
Situated at an altitude of 2,608 m, Chopta in the Garhwal Himalayas has a salubrious climate throughout the year which makes it a perfect destination in any weather – heavenly in summer, rain-fresh in monsoon and a winter wonderland in the cold season.
Chopta is at the centre of the Panch Kedar – the five most sacred Shiva temples in the state.
Kedarnath and Madmaheshwar shrines are located to the left while Rudranath and Kalpeshwar are to the right. The Tungnath temple, the highest Shiva temple in the world is located above Chopta. For the spiritually inclined, the positive energy at this place uplifts the mind, soul and body.
Also Read: Western Ghats: India's natural and cultural diversity hotspot 
An interesting fact is that the Panch Kedar temples except Tungnath have priests from south India. This practice was started by Hindu saint Shankaracharya. The Maithani Brahmins from nearby Makkumath Village are appointed as priests in the Tungnath temple. 
Ukhimath is about 45 km from Chopta and is the winter seat of Lord Kedarnath. There are many other well-known temples here like those of Usha and Aniruddha.
Also Read: Phugtal monastery: Ladakh's 2500-year-old cave of liberation⁠⁠⁠⁠⁠⁠⁠
Trekking & bird watching
Chopta is the base for various trekking destinations. One of the most popular trekking routes goes to Chandrashila peak, from where one can get a great view of the Himalayas. From the Chandrashila Peak, one can see Chaukhamba, Nandadevi, Kedarnath, and Trishul peaks. It is a trek of about 10 km. The peak is home to the Chandrashila temple, dedicated to Goddess Ganga. 
Tourists can also enjoy driving a bike or bicycle on mountain roads in and around Chopta. 
The roads are smooth and surrounded by rolling green meadows and offer spectacular views that you can get lost in. 
Also Read: Matheran: Asia's only automobile-free hill station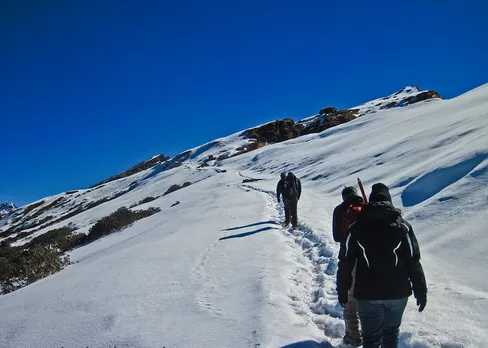 Around 50 km from Chopta is the Deoriatal, a beautiful high-altitude lake. At a height of around 2,438 m, the lake sits amid mountains and forests and also makes for a good trekking option.
Chopta has been declared an important bird-watching site by national and international conservation and biodiversity organisations. 
It is a birding paradise with around 250 species, including native and migratory species like Himalayan monal, Himalayan swiftlet, Himalayan griffon, scarlet finch, and the hill partridge.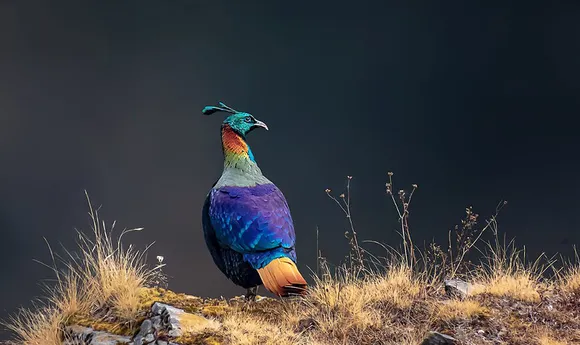 The Kanchula Korak Musk Deer Sanctuary, a dense forest spread over 6 sq km, is located around 7km from Chopta. The rare musk deer can be spotted here. The greenery and peace create a relaxing environment for nature lovers.
(The picture featured at the top of this page has been sourced from Uttarakhand Tourism)
Also Read: Lambasingi: South India's only hill station where it snows