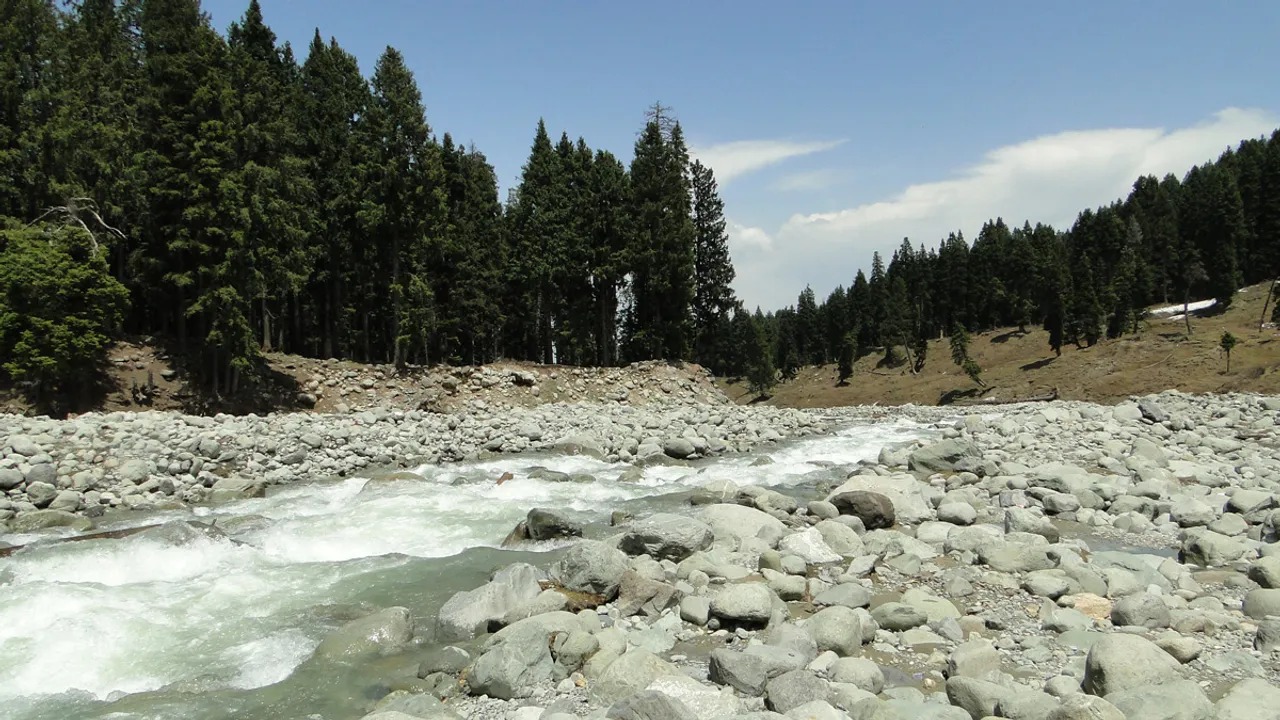 The word Doodhpathri literally translates to Valley of Milk, and true to its name, the water flowing through the meadows in this place in the Budgam district of Jammu and Kashmir appears to be milk from a distance.
Situated at 8,957 feet from sea level, Doodhpathri lies in a bowl-shaped valley in the Pir Panjal range of the Himalayas. About 42 km from Srinagar, it is a pristine tourist destination untouched by commercial travel activities. 
A beautiful river flows in the middle of the meadow with lush emerald grass that looks like a green carpet. Tall trees of pine, fir and deodar and an absence of human habitation make it an offbeat tourism destination and add to the tranquillity and beauty of the place. 
Doodhpathri is a sloping grassy landscape with a wide variety of flowers. The meadows, large rocks and everything else get covered with snow in winter when the place becomes almost inaccessible. However, spring and summer bring back the growth of green grasses and wildflowers including daisies, buttercups and forget-me-nots.
Also Read: Zuluk: Sikkim's window to the Himalayas
History of Doodhpathri
The history of Doodhpathri is as interesting as the place. Kashmiri Sufi saint Nund Rishi, also known as Sheikh Noor-ud-Din Noorani, (1377-1438) once prayed here. Legend has it that he was searching for water in the meadows for performing ablution. 
When he did not find any water source, he pierced the ground with his stick. But instead of water, milk came out. 
The Sufi saint is said to have told the stream of milk that "you can be used for drinking but not for ablution." On hearing this from the saint, the milk turned into water, giving the meadow its name Doodhpathri.
Even today, the pristine water flowing through the green pastures appears milky white from a distance and remains very cold throughout the year. JKTDC has built a resort here for tourists who want to stay overnight. 
Also Read: Devil's Kitchen: The mystical caves in Tamil Nadu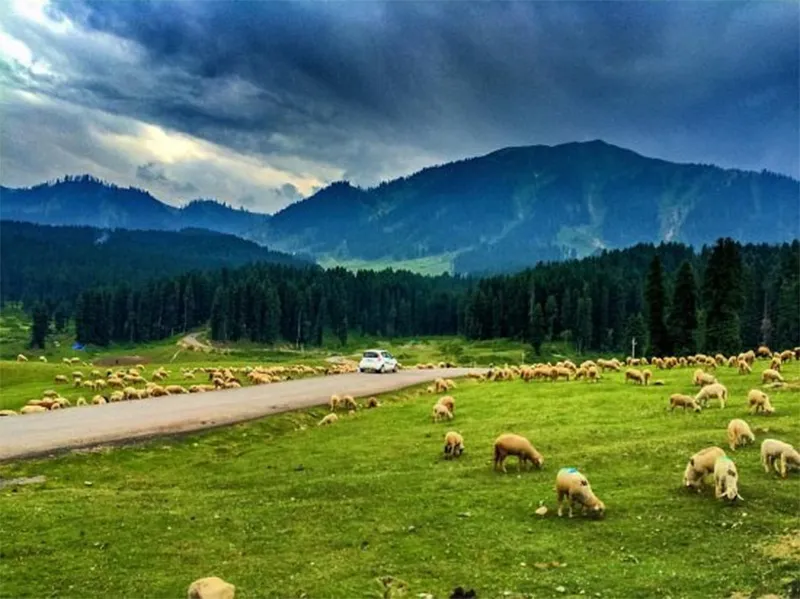 In summers, shepherds from the plains of Budgam bring cattle, mostly sheep, for grazing in the grasslands. They stay at Doodhpathri for about six months and leave before the onset of winter when the area gets covered with snow.
Also Read: Kalaroos caves: Kashmir's Russia connection through tunnels
During a trip to Doodhpathri, tourists can also visit the famous Tosa Maidan pasture, which lies to the west of Doodpathri. Bounded by dense forests, it is about 10 km from Khag in the Himalayas. It is said that shepherds of neighbouring countries also used to bring their cattle to Tosa Maidan for grazing in ancient times. The Mughals used this route to go to Poonch and they even constructed a seven-storeyed building, Dam-Dam, at Tosa Maidan.
More pictures here: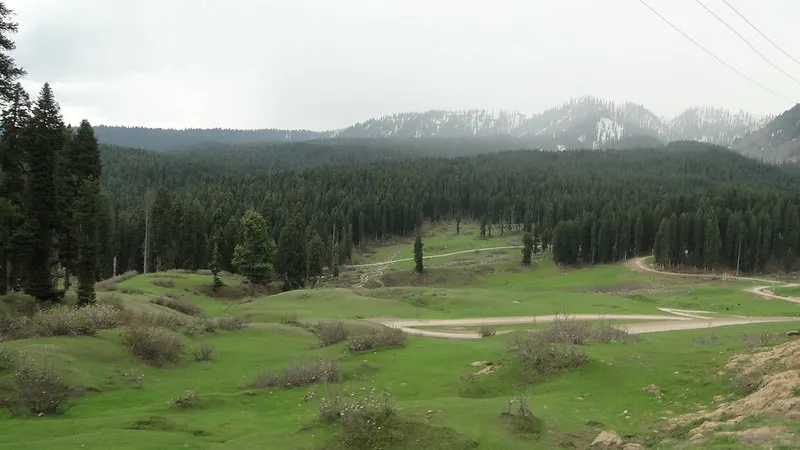 Also Read: Mizoram's Blue Mountain: Abode of the gods and Israel's lost tribe