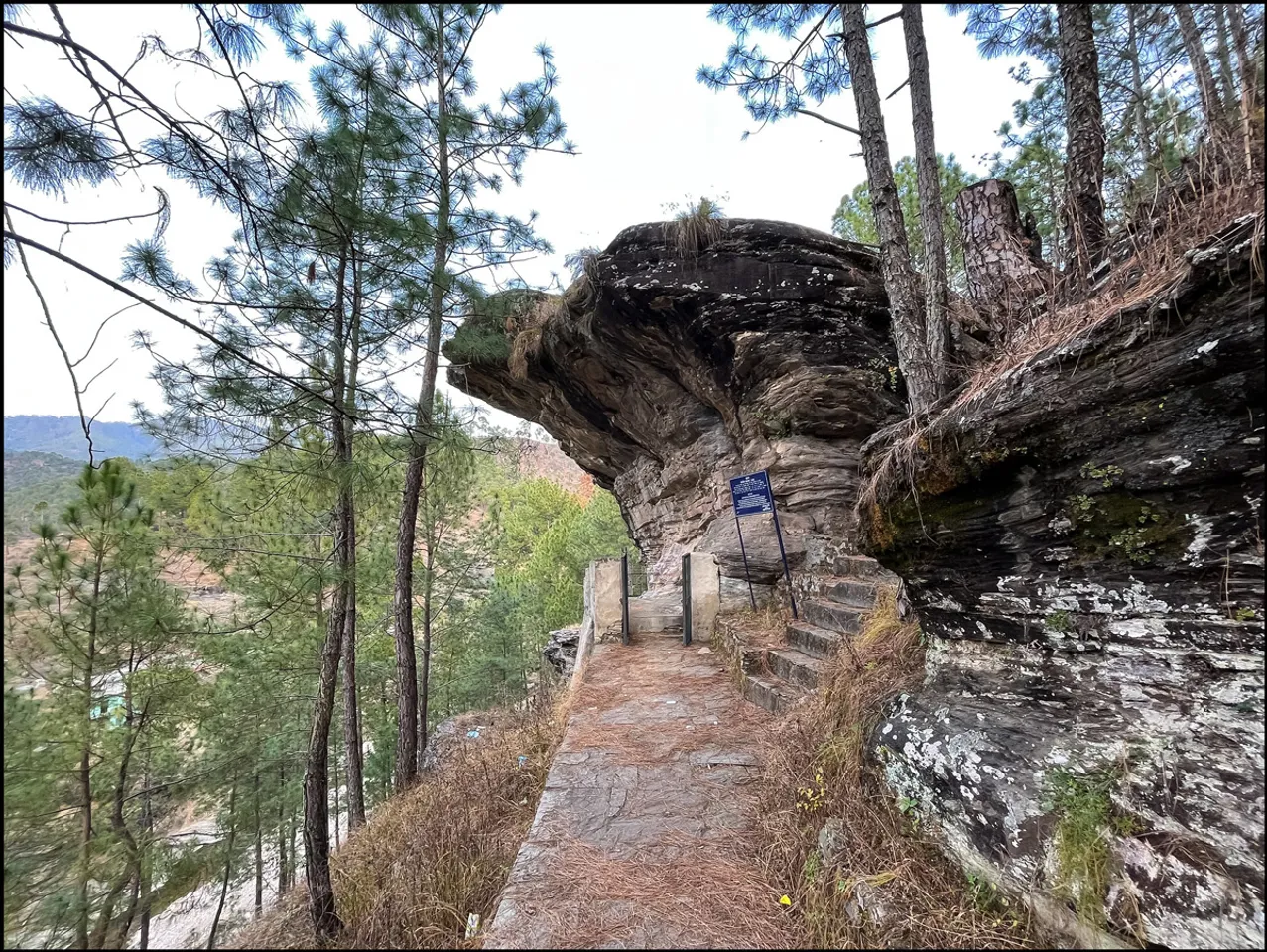 Almora, the quaint town in Uttarkhand set in the backdrop of the Himalayas, is known for its rich cultural heritage, handicrafts and flavourful cuisine. But it also houses an ancient slice of history dating back millions of years – the Lakhudiyar cave paintings.
The Lakhudiyar caves are located on the banks of the Suyal River in Barechhina village, 19 km from Almora town. They were discovered by archaeologists in 1963.
The two caves are actually rock shelters which were used by early humans to save themselves from the cold climate. The rock shelters are 50 metres high, eight metres long and two metres wide.
Lakhudiyar means one lakh caves. The paintings on the rocks give us a peek into the life of early humans and have become a huge tourist attraction.
Also Read: Bhool Bhulaiya: Lucknow's 240-year-old maze where people get lost without guides
Repository of Stone Age sites
India has a rich heritage of art and architecture from ancient times. While many of the marvellous monuments and art from ancient and medieval times have been preserved, those from prehistoric times have been disregarded.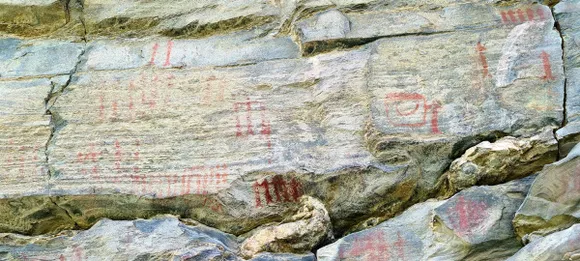 India has a host of Stone Age sites such as Burzahom in Kashmir, Belan valley in Uttar Pradesh, Bhimbetka caves, Adamgadh hills in Madhya Pradesh, Bagor, Gilund and Balathal in Rajasthan, Langhnaj in Gujarat, Sundargarh and Sambalpur in Odisha, Biharanpur in Bengal, Jorwe, Inamgaon and Daimabad in Maharashtra, Lingsugur in Karnataka, Utnur in Telangana, Ezhuthtu Guha in Kerala, and Attirampakkam in Tamil Nadu which tell us about human evolution.
Also Read: Adam Khan's Tomb: Mehrauli's cursed 'Bhool Bhulaiyya'
In fact, Uttarakhand itself has rock paintings dating back to the Stone Age in several locations in Almora and Chamoli. Farkanauli, Pethshal, Lvethap and Falseem in Almora district and Dungri village, Kimni village, Malari village, Gwarkhya cave in Chamoli district, Hudali in Uttarkashi district, and Bankot in Pithoragarh district are sites where prehistoric caves have been found in Uttarakhand.
Lakhudiyar paintings
Walls of the Lakhudiyar caves have paintings of humans, animals, hunting scenes and tectiforms made with fingers in red, black and white colours.
The paintings show the type of clothes worn and the animals that were domesticated by humans at that time. There are also images of weapons and implements used in that age.
Tectiform means roof-shaped. The design shows a central raised structure with sloping edges. The design has been found in Paleolithic cave art in several countries and is thought to represent dwellings.
Also Read: Khul ja sim sim: Bihar's Son Bhandar caves need a magic code to unearth a treasure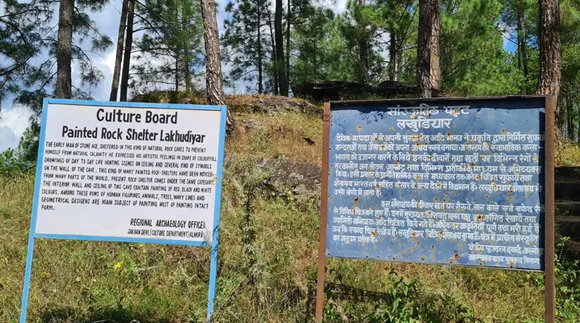 One wall has a painting showing a group of stick-like human figures performing a dance or ritual. There are 34 figures on one side and 28 on the other. The dancers are depicted wearing long clothes and masks. Some animal figures and geometric patterns and dots are also painted.
These rock paintings have stood the ravages of time but they are slowly fading and could soon be lost forever. So, plan a visit while you can still view a slice of ancient history.
Also Read: Assam's Rang Ghar: Asia's oldest amphitheatre