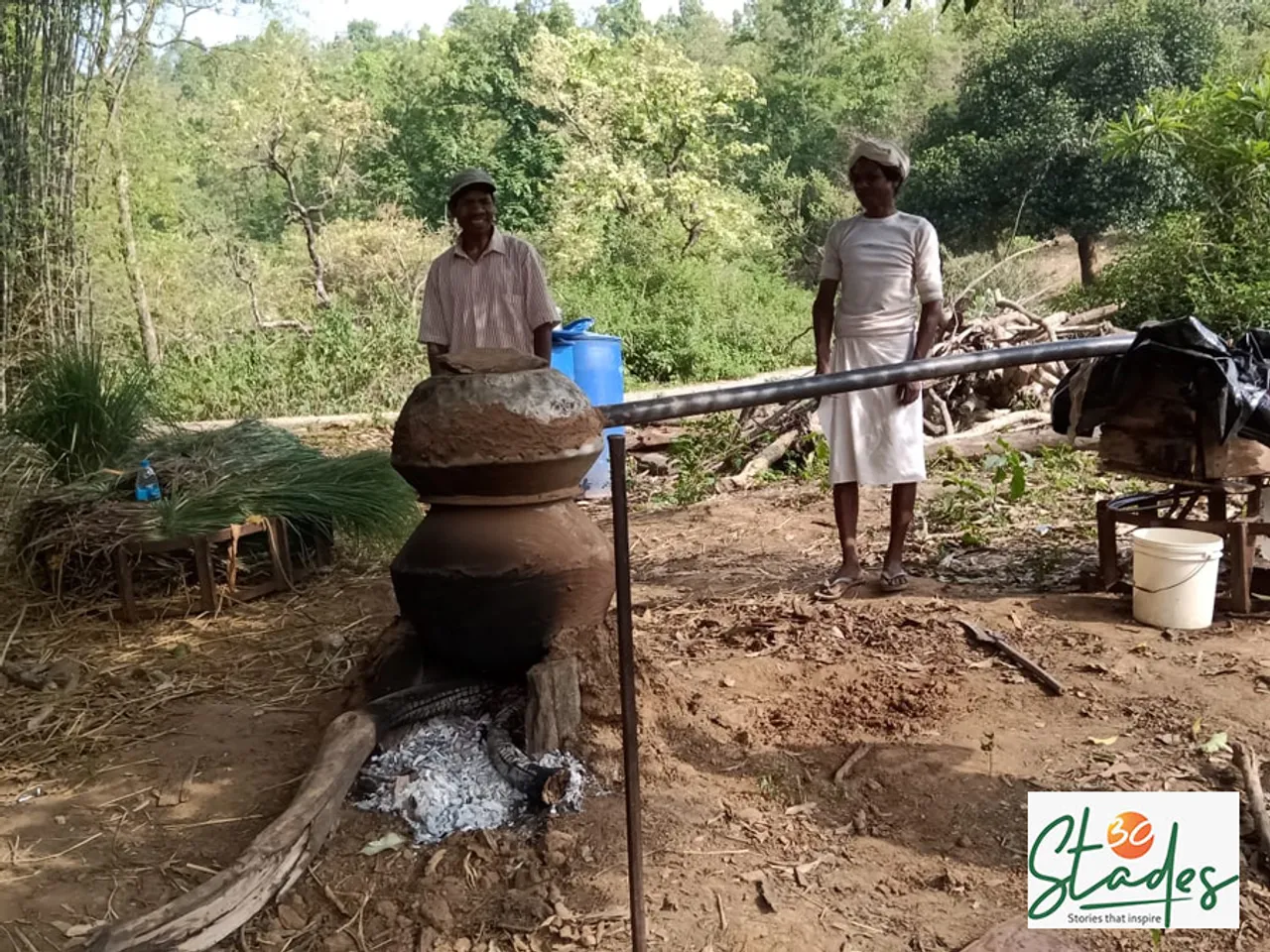 Maoist stronghold Khunti, also the birthplace of tribal icon Birsa Munda, is inching away from the infamous poppy (opium) cultivation to lemongrass oil production -- a move that could change the fortunes of people in the poverty-stricken district of Jharkhand.
About 60 km south of state capital Ranchi, Khunti is one of the districts worst affected by left wing extremists. It is here that the Pathalgarhi movement—a tribal rebellion triggered in 2017-18 against the then BJP government's move to amend decades old land tenancy acts – was the strongest among all districts of Jharkhand. It is where opium cultivation, backed by Naxals, is rampant.
It is also this very place where two brothers - Charan Munda and Sanika Munda, resident of Kojdong, are now scripting a success story. With help from local NGO Sewa Welfare Society, the duo has been cultivating lemongrass in their three-acre land since last year despite the soil being infertile and mostly full of rubble.
Also Read: Village in Jharkhand's Maoist hub transforms into eco-tourism spot reviving lost arts
Indigenous technology
The brothers are now not only cultivating lemongrass but also using an indigenous technology to extract oil. Their work has been noted by state agriculture and animal husbandry minister Badal Patralekh, who has promised more budgetary resources and training to farmers for promoting the cultivation of the herb.
The flowers of Mahua are found in abundance in tribal hinterlands and are an important food item for tribals.
"We have used the case study of Munda brothers to motivate other villagers in Khunti to take up plantation of lemongrass instead of poppy (opium). We are receiving demand for oil not only from Jharkhand but also other states," says Sewa Welfare Society President Ajay Sharma, who has mentored them in lemongrass cultivation.
The brothers explained in mundari (language of Munda locals in Jharkhand) how the indigenous distillation unit works.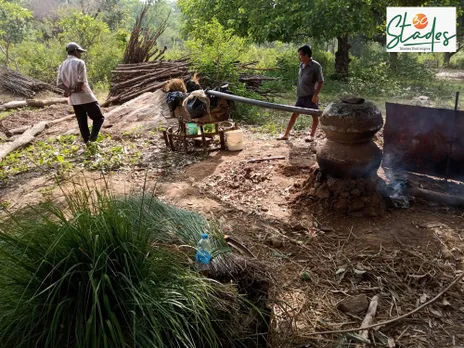 "We place two degchis (aluminium stewpots) one over the other and connect the upper degchi with a plastic pipe to let the steam pass through it. Both the utensils are filled with lemongrass and put on a chulha (clay stove). The vapour passes through the pipe and gets collected in another degchi kept in a tub filled with water and covered with a wooden box.
Also Read: COVID-19: From farmers, migrants to sex workers, Goonj's 'dignity for work' rebuilds life across India
"This degchi has a hole in the side which is connected with a plastic bottle. The oil is collected in this bottle," the elder brother Charan says.
The Maoists and criminal nexus has long promoted opium cultivation in Khunti, leading police to destroy these crops at frequent intervals during the long range patrolling and combing operation against the naxals. Opium is an addictive narcotic and is obtained by drying the poppy seed pod.
"The CPI (Maoists) and People's Liberation Front of India (PLFI) are involved in illegal cultivation of poppy in Khunti, which is the second largest producer of poppy in Jharkhand after Chatra, another Left Wing Extremism (LWE) affected district," says a senior official in the narcotics bureau unit in Jharkhand deputed at Ranchi, requesting anonymity.
A more viable livelihood choice
But the lemongrass initiative is significant in trying to wean away villagers to a more viable livelihood option.
Also Read: Tendu leaves cushion tribals from economic deprivation during COVID-19
"Earlier, the villagers had no option for livelihood and were forced to take up poppy cultivation. We have given them an option and they have seen the changes in the lives of the two brothers as they have earned over Rs 1.5 lakh in a year," says Sharma.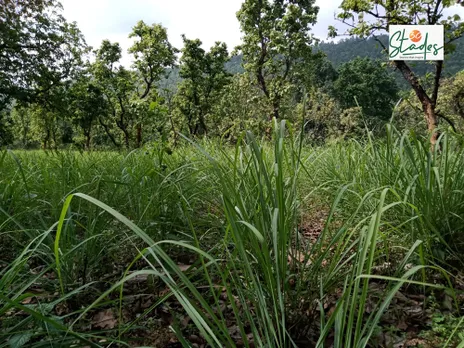 The initiative that began in 2019 has motivated others too and now lemongrass is being cultivated in nearly 60 acres in Khunti. "Locals who earlier used to produce liquor and cultivate opium for livelihood are now earning a better and healthier livelihood without fear of their crops being destroyed by police," Sharma adds.
Deputy commissioner of Khunti Suraj Kumar says once the villagers realise that extracting oil is more beneficial than producing opium, they will stop its cultivation and Khunti will be free from opium. "Even with the indigenous technology, they can produce 300 ml of oil from one kg of Lemongrass which is about the same amount as in a modern distillation unit," says Kumar.
East Indian Lemongrass (botanical name Cymbopogon flexuosus) is a fast growing tall aromatic perennial grass and can be cut once in three months and once planted it can go on for five years. Oil extracted from the fresh or partly dried leaves by steam distillation is used as a medical herb and in perfumes. The oil also blends with other essential oils such as cedarwood oil, lavender oil and rosemary oil that are used in aromatherapy.
State agriculture minister Badal Patralekh says the Jharkhand State Livelihood Promotion Society (a unit of state rural development department) along with the district agriculture unit will train the farmers in modern methods of cultivating lemongrass.
"JSLPS and district agriculture will join hands to help villagers derive better yields. We have plans to install distillation units in all the blocks. It is our social responsibility to help the villagers get rid of opium menace through lemongrass as a viable means of livelihood. JSLPS will also help in the marketing of lemongrass," Patralekh adds. 
A little push from NGOs and the local government is likely to go a long way. Promoting lemongrass oil production is giving a new lease of life to the Munda people of Jharkhand and may slowly erase decades of poverty.
(Shawn Eli is a Jharkhand-based freelance writer)
Also Read: COVID-19: Migrant workers turning mining hub West Singbhum into a fruit bowl