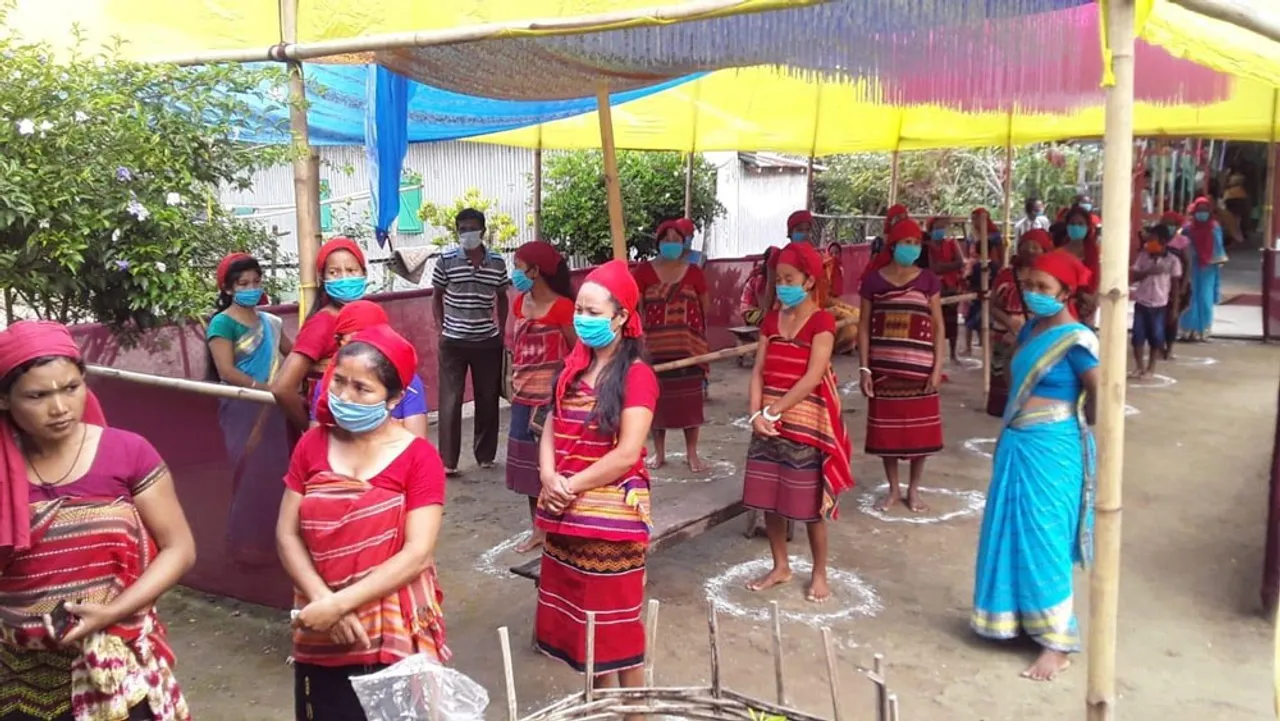 wp:paragraph
In Karnataka's Kolar district, one of India's biggest producers of tomatoes, farmers began to throw away the crop as it was tough to transport it to the market during the Coronavirus (COVID-19) lockdown. Here's when a Delhi-based NGO stepped in. It started buying directly from farmers. Across India, it has transported 1.2 lakh kg of vegetables and fruits from farmers to consumers in the last three months.
And they have also motivated people in Uttar Pradesh's Lalitpur district to continue weaving baskets (using a local grass) and make hand fans, using them in its relief kits during the pandemic.
And when the growth of aquatic weed hyacinth in the backwaters of Kerala's Edathua panchayat, Alleppey, obstructed water flow to paddy fields, a team of workers from this NGO Goonj mobilised the locals to take up cleaning work last month. The clean-up of the 300m x 12m stretch of the canal has ensured water availability to households and fields and given free movement to canoes.
Goonj's model, since inception in 1999, has been to use urban surplus and rural efforts to improve life and livelihood for underprivileged communities across India. Earlier called cloth for work, the initiative is now known as dignity for work or DFW. Goonj now deals with 6,000 tonnes (60 lakh kg) of material annually.
Also Read: Inside Dharavi: Hunger, helplessness & administrative failure grip Asia's largest slum amid COVID-19 lockdown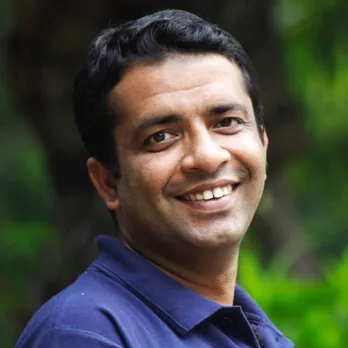 The materials are not distributed for free there but given in exchange for community initiatives like making bridges, digging wells, de-silting ponds, and other activities that improve life for the local community. Goonj also helps small institutions and schools set up working spaces by providing old doors, windows, furniture, basins and other items.
This serves the dual objective of reducing cash expenditure for low-income households and institutions while ensuring that urban waste does not become an environmental disaster.
A new bend in the river
But the Coronavirus has prompted Goonj to think afresh at many levels. Gupta points out that COVID-19 has provided a huge pan-India learning opportunity. While the scale of their work increases after every disaster, this time it is different.
Also Read: A sex worker in Kolkata's Sonagachhi shares her struggle as Coronavirus lockdown dries up earnings
For migrants returning home, Goonj has widened the scope of its 'Vaapsi' (return) programme, which it first launched in 2008 after the Kosi floods in Bihar. "Through extensive data collection, we have mapped out 50 traditional occupations for which we have designed occupational kits – like for barbers, cobblers, for rickshaw-pullers or with sewing machines," says Gupta, who contracted COVID-19 in May after weeks of working with migrant workers.
The occupational kits include the basic tools and material required to start work. These kits are distributed for free and the beneficiaries pay through DFW or shram samman.
Also Read: A migrant worker's 1,200 km journey on foot during the Coronavirus lockdown
This new requirement for COVID relief work implied a move away from Goonj's hub and spoke model to a localised model for reaching out to the smallest grocery shop and transfer money online for buying products from there. "We have been able to work with 2.2 million kg of dry ration and eatables so far besides running community kitchens," says Gupta.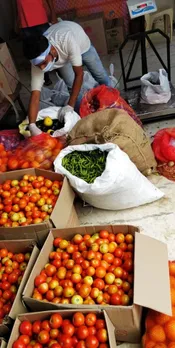 With its team of 1,000 people, Goonj is now operating in 25 states and union territories and works extensively with 400 grassroots partners across India. It has 20 offices across the country and receives support from corporates as well as foundations for its work.
"It is not about one person getting some form of employment but also community work," Gupta says, explaining how the setting up of an omelette outlet will not only provide income to the shop owner but also helps families sell eggs to him and earn money.
Goonj has also made separate aid kits for migrant workers, who need to start life afresh back home. "These family kits are not limited to food. They have utensils, blankets, mosquito nets, slippers, towels, soaps, sanitary pads and most other items necessary in a household," he adds.
Also Read: Village in Jharkhand's Maoist hub transforms into eco-tourism spot reviving lost arts
Relief with dignity
COVID-19 also made things difficult because of shutdown, transportation issues, social distancing norms etc. "We spent the first few days using the strength of our networks – relationships, the logistical pipelines we have laid across the country over the last many years, transporters and community workers in grassroots institutions. The immediate issue in the pandemic is hunger, second is logistics and the third is minimal human contact. Our networks helped address the challenges," he says.
For addressing hunger, not only has Goonj been supporting community kitchens and distributing ration kits, but also helping farmers by transporting their produce to markets. Goonj has also started working with women in rural areas with seeds and basic agriculture knowhow to cultivate vegetables in Kerala, West Bengal, Karnataka and other states. "Instead of growing wheat and rice, these women are cultivating vegetables using local seeds and have already harvested two crops," he points out.
These are part of Goonj's kitchen garden initiative, which not only improves the nutrition level of communities but also provides them income. Over 1,000 such kitchen gardens have already been set up.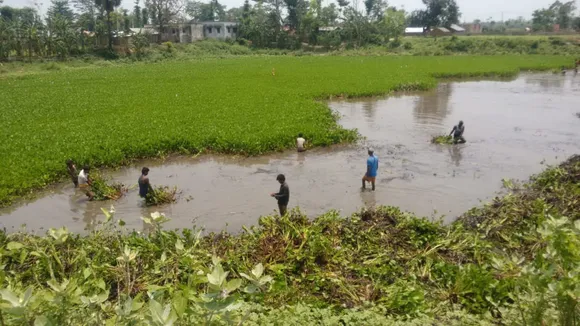 While it will take a long time for life to return to normalcy, Goonj is trying to make things easier for as many people as possible. "It is important to assess the needs of village communities and make an occupational blueprint accordingly. As an institution, COVID-19 has been our biggest learning exercise so far," Gupta adds.
(LEAD PIC: Goonj's mask helped 400 women from Foskadanga & South Poro Basti villages in West Bengal to perform the Ravada ceremony, Source: Goonj)
CLICK HERE TO DONATE FOR GOONJ'S RELIEF WORK
(Rashmi Pratap is a Mumbai-based journalist specialising in business, financial and socio-economic reporting)
Also Read: Coronavirus scare & India-China border tension grips Kolkata's Chinatown