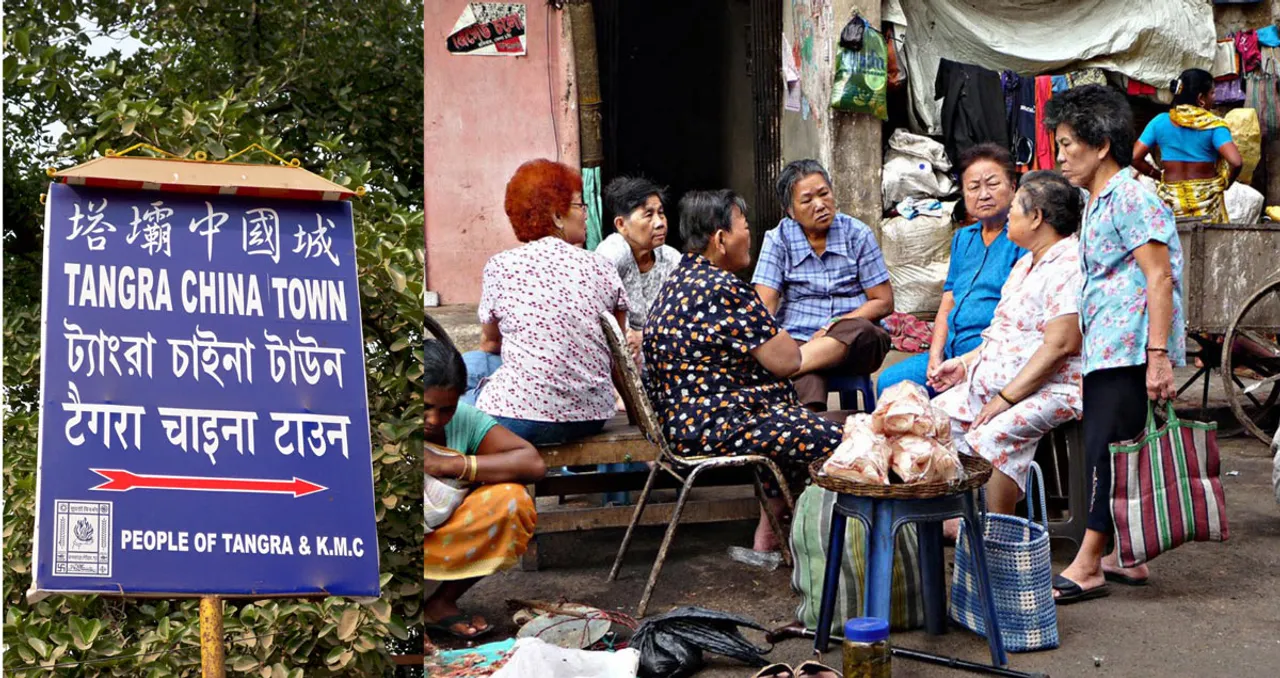 It's a sunny day, broken by short spells of showers in Kolkata. The narrow road leading from the main highway into the compound known as Chinatown, which is home to the city's most frequented Chinese eateries and restaurants, is unusually empty. 
"Usually, this place is choked with people dropping in for a quick or lengthy meal from morning to night," says Sanjay Goenka, a businessman whose office is just across the street and who is a regular lunch-time visitor at one of the food joints. "It's hard to even find a space to slip in a motorbike, forget a place to park one's car during normal times."
Tucked between the narrow alleys of Tangra in East Kolkata, it houses the descendants of Chinese who came to work in sugar plantations in India in the 18th century. The persecution during Mao Zedong's communist regime in China and the First World War led to continued immigration in the early 1900s. These people took up manufacturing, mostly producing leather goods. In fact, the name "Tangra" is understood to have been derived from the word "tannery".  Chinatown, however, is most famous for its authentic Chinese food – fish sui mais, prawn and crab soup, Peking duck, breaded pork chops, Schezwan fried rice and a lot more.  
Also Read: Village in Jharkhand's Maoist hub transforms into eco-tourism spot reviving lost arts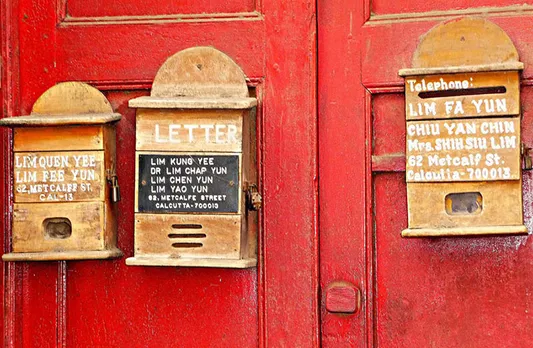 The old Chinatown, also known as Tiretta Bazaar, was situated in central Kolkata and was not just a residential area for the Chinese community but a vibrant commercial centre comprising large restaurants, small eateries and a host of businesses, big and small, particularly those manufacturing shoes and bags. 
Gradually, these were shifted to the peripheral areas near Tangra, which became the new Chinatown. But before even as late as just before the lockdown, old Chinatown was still a favourite haunt of early risers and morning walkers who descended on the streets of Tiretta Bazaar where roadside eateries sold scrumptious and inexpensive breakfasts of chicken and fish pie, dumplings and desserts. 

Memories of 1962 resurface
Once bustling with activity, the area is now gripped in a tense silence and the few inhabitants, who are spotted outdoors, are mostly reluctant to say much. "These are sensitive times. I don't want to say anything," says a young man who runs a leather goods business with his family in the area.
Also Read: A quaint village in Hooghly becomes manufacturing hub for string instruments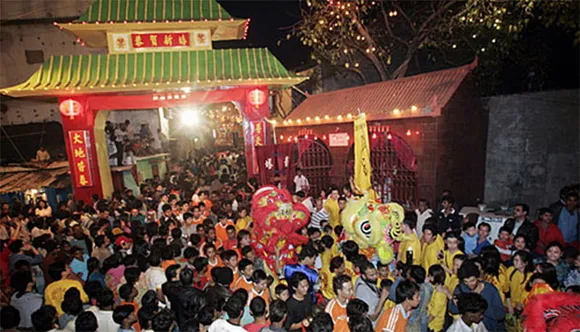 "It's been like this ever since the lockdown started three months ago," says Monica Liu, owner of several restaurants in new Chinatown and other parts of the city. She says she believes that the sudden disappearance of customers from Chinatown and Chinese restaurants is related only to the lockdown and the scare of contracting the infection and not any discrimination resulting from the border conflict. 
But her deep-seated insecurities surface soon and she blurts out about the racial discrimination she faced as a child, scarring her for life. "I was ten when my entire family was herded out of Calcutta to live in a detention camp in Rajasthan's Deoli, near the Pakistan border, when the Indo-China War broke out in 1962," she says. 
Ostensibly a move by the then Indian government of Prime Minister Jawaharlal Nehru to protect the Chinese community from public backlash and retributive violence, it was denounced by human rights groups who called it a violation of the fundamental right to freedom. Indeed, many of the detainees from the Chinese community, like Liu, were Indian citizens.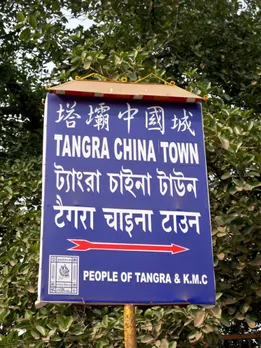 "I was born in Calcutta and therefore am an Indian by birth," says Liu, whose ancestors, fleeing political persecution in China during World War II, migrated to India.
"We were told it's for our own good," Liu says, recalling the incident 58 years ago, "but who knows what the real reason was? Most of us think it was because the two countries were at war and our ancestors were from the enemy nation." They were in the Deoli detention centre for six years and eventually sent back to Calcutta. 
Also Read: India's tribal & ethnic groups dodge the Coronavirus minus sanitisers, science or support
Fears of being dislocated once again have now gripped many members of the Chinese-Indian communities, who are trying to fight apprehensions by reposing faith in the Indian system. "We may look Chinese because our ancestors were Chinese and so we have Mongoloid features but we were born here and are Indians," says George Leone, a businessman based in Shillong, emphatically.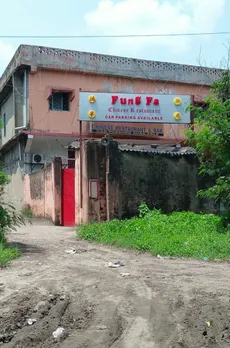 Monica too dismisses the earlier trauma as a "thing of the past" and says, "I am sure those terrible times will never return." 
India-China border tension
But things are not too great between the two neighbours right now.
"We identify with India in any conflict and do not pledge our allegiance to the country of origin of our ancestors in a warlike situation between the two nations," says a Chinese trader who does not wish to be named.
But economic or political discrimination, or its looming possibility, is not the only worry. With the Chinese city of Wuhan being called the epicentre of the Coronavirus, Chinese-Indians have been at the receiving end of public derision and even abuse, both verbal and physical. 
"My mother had gone to the local market and was buying vegetables when some rowdies started shouting 'Coronavirus, Coronavirus' at her, making her feel terrible," says Teh Sunn Liu, a software engineer from Bhilai Chhattisgarh. His father too faced similar discrimination, something which even Indians from the North-East too faced due to their Mongoloid features.
Also Read: Coronavirus lockdown: Homelessness, loan defaults loom large as North East migrants face discrimination & job cuts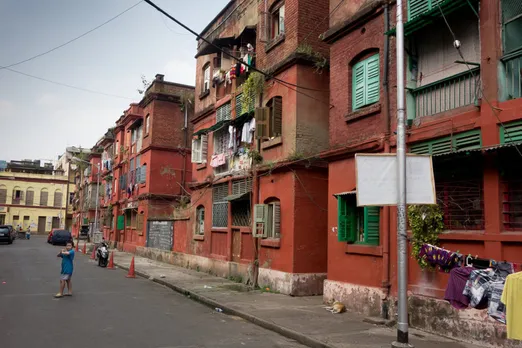 "The only consolation, in the face of such acts of racial discrimination, is that these are committed by ignorant and illiterate people, not by the educated or the rational," says Teh.
In fact, that knowledge is the main source of comfort for these Chinese Indians at a time like this. Monica says that in spite of the lurking tension, unease and uncertainty, there is also a deep sense of trust in both the country's government and the people. 
"We have a lot of support from our fellow Indians.  We get messages and calls from friends from other communities, asking about our wellbeing. It feels good."
Rain had been lashing Calcutta's Chinatown intermittently through the day. Now it is sunny again. 
(Dola Mitra is a Kolkata-based journalist and author of 'Decoding Didi'. She is the Editor of digital news portal Cuckoo News)
Also Read: How 'Dohar' is trying to preserve folk music of Bengal & Assam since two decades