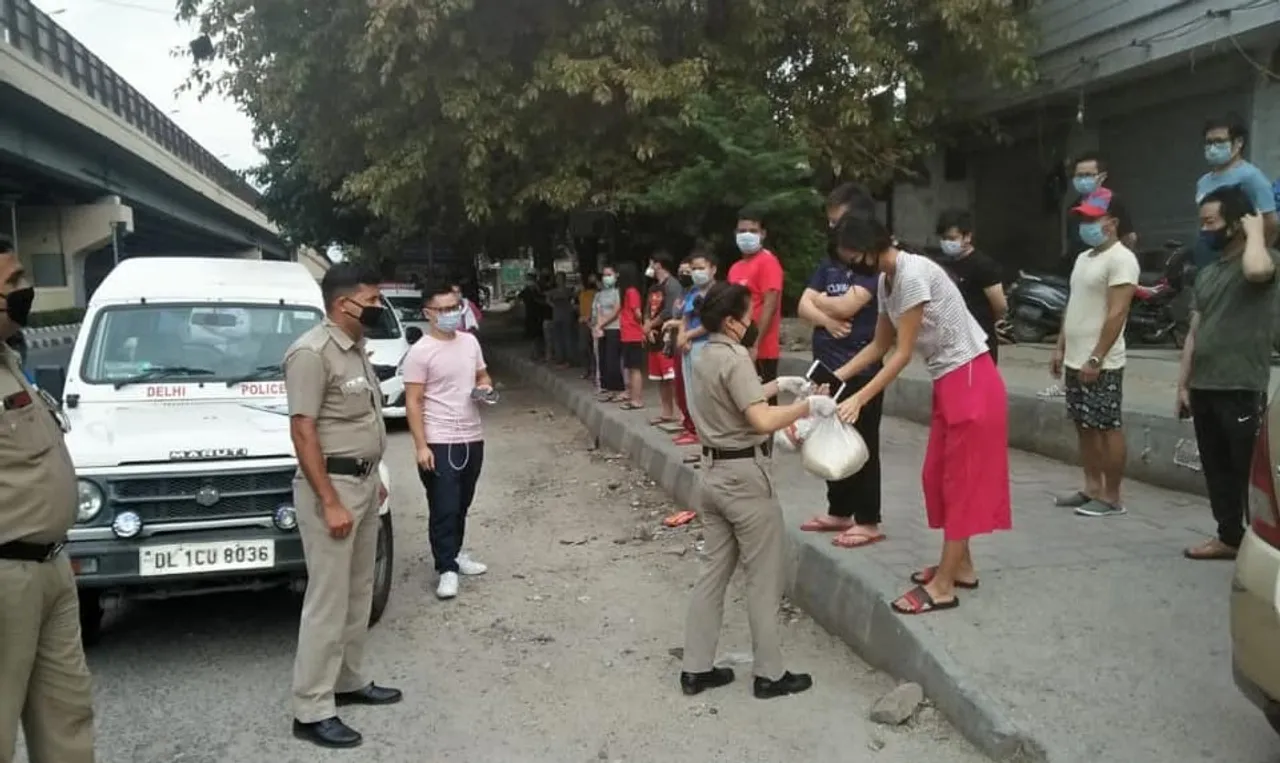 Earlier this month, Manbi Aimol's landlord in Munirka in south west Delhi asked her to vacate their one-room flat as she couldn't afford the rent. The beauty parlour she runs in the vicinity has been shut to contain the spread of Coronavirus disease (COVID-19) for over a month. Rent is not the only worry for Aimol, who is from Manipur. She fears defaulting on the loan she had taken to set up the parlour because even after the lockdown, how the business will bounce back is uncertain.
On March 31, the body of 22-year-old Aldrin Lyngdoh from Shillong (Meghalaya) was found hanging on the terrace of a restaurant in Agra where he worked. His suicide note said the owner had asked him "to leave the place". He had no money to go back home and was frustrated. Suicide seemed the only option.
Also Read: Why Mumbai needs its migrant workers to retain its mojo
Lyndoh and Aimol are among lakhs of workers from the North East who migrate to big cities for work. Today, as all migrant workers struggle to either reach home or muster two meals a day, the plight of those from the North East is even worse.
Discrimination among migrants
Migrants from the North East queue up to get food and provisions only under police vigilance because of racial discrimination. They all live in rented accommodations, which have to be vacated as lockdown has dried up earnings and jobs are being cut. Many have taken business loans, which they may end up defaulting on in the next few months.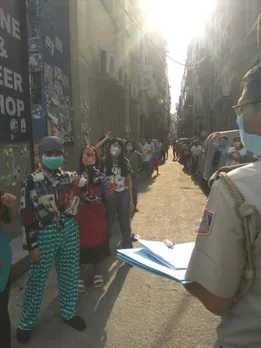 "Their problems are different as they are facing harassment and exploitation besides going through a tough time financially. Inability to pay rent or go back home, loan default and a bleak future is what they are staring at," says Dr Alana Golmei, activist and lawyer who started the North East Support Centre and Helpline in 2007 to fight crimes against people from the seven northeastern states.
Also Read: A migrant worker's 1,200km journey on foot during the Coronavirus lockdown 
Unlike migrants from other states, who are employed in construction and manufacturing sectors, those from the North East work in hotels, restaurants, Japanese and Korean guest houses, retail establishments, salons, spas and BPOs.
While no estimates are available on the number of migrants from NE working across India, Golmei says it could be upwards of ten lakh in the national capital region itself.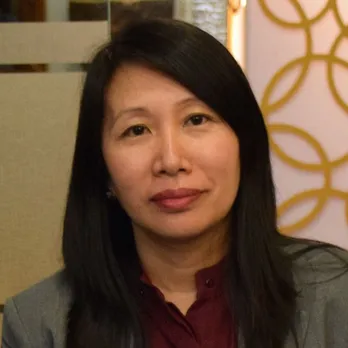 Big question mark over accommodation
Leo Tharmai Raikhan, president of the North Central Mumbai Chiristian Minority Party, says Mumbai, Navi Mumbai and Pune are the biggest hubs of migrants in Maharashtra. "Since we all come to cities to give a better future to our families, we budget for our monthly expenses and send the remaining salary back home. By the time the lockdown was announced, we had already sent savings home and were not left with money," he says.
Also Read: Coronavirus Lockdown: Kitchen warriors work round-the-clock to feed millions of migrant labourers
Maj Moses Cheranamai (Retd), chairman of the Liangmai Ruangdi COVID-19 NCR Committee, says many landlords don't want migrants from the North East to stay in their premises. "Our features are Chinese and uneducated landlords feel it is not safe to keep us as tenants because we can cause Covid. Even the educated ones fall for rumours," he says.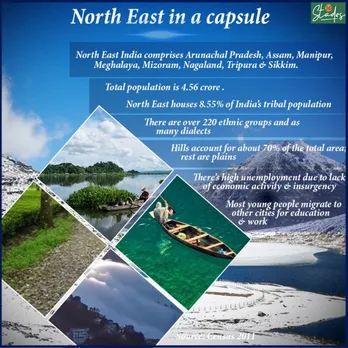 These state governments have been trying to help their migrants by transferring money into their bank accounts.
Also Read: India's tribal & ethnic groups dodge the Coronavirus minus sanitisers, science or support 
Dr Golmei says with monthly rentals starting at Rs 10,000, the amount is insufficient. "And the bigger problem is that not everyone has a bank account. Especially those who started working recently," she says.
Fears of the future post COVID-19
There is rampant discrimination against people from the North East. In Delhi a scooter-rider spat paan on a girl calling her 'Corona' last month. The Special Police Unit for North Eastern Region (SPUNER), which was set up in 2014, is actively working towards protecting these migrants.
Yet, there have been instances across India where people from the NE have not been allowed to enter retail outlets and restaurants due to the fear of coronavirus.
Also Read: Coronavirus Lockdown: Suicide helplines clogged as janta curfew takes toll over mental health of migrant labourers
Johnson Thomas, director at Aasra, the most used suicide helpline in India, seconds Raikhan. "There has been a spurt in calls from people from the North East. They include students as well as workers, who feel cut off. They are not only facing discrimination, but also cannot go back home," he says.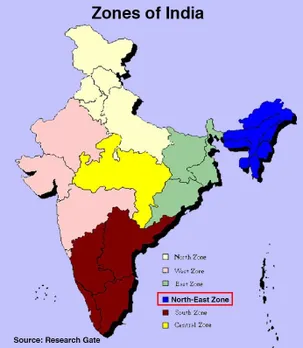 But a bigger worry for Dr Golmei is life after COVID-19. "The aftermath is going to be disastrous. Many will lose jobs and the establishments where they work will not go back to business anytime soon. And we have young kids who came here looking for jobs. It's going to be terrible," she says.
Also Read: Valley of angst: Double-whammy of Coronavirus lockdown and internet shutdown leaves Kashmir in limbo
Golmei has been raising funds to provide provisions for lakhs of people. Along with other individuals from different professions, a Northeast Task Force with SPUNER has been set up.
Much like Golmei, Raikhan and Cheranamai have been trying to bring in donations from NGOs and individuals. But the numbers are dwindling. "In the first round of my appeal, we managed to get food kits containing 3 kg rice, cooking oil, dal and some potatoes from NGOs and political parties.  Some gave 50 kits and some gave 100 but it has all been exhausted now," says Raikhan.
Mumbai-based Sunflower Welfare Foundation has been aggressively working for these migrants by arranging donations and provisions. "But the magnitude of problems is such that it requires collective efforts at multiple levels," says Sangeeta Laturkar, the founder.
Also Read: How cash is reaching India's remote villages amid coronavirus lockdown as governments release subsidies for the poor
"Let him say that there should be no discrimination against us. We need a statement of peace, love and harmony from the head of our state," she implores.
FOR DONATIONS, PLEASE CALL +91 95997 70617 (DELHI) OR +91 86930 20004 (MUMBAI)
(Lead Pic: By Dr Alana Golmei; Ration being distributed by Special Police Unit for Northern Region and Northeast Task Force through individual contribution.)
(Rashmi Pratap is a Mumbai-based journalist specialising in financial, business and socio-economic reporting; Mona Singh is a Rajasthan-based freelance writer and wanderer)
Also Read: How to manage your money in the post COVID-19 world