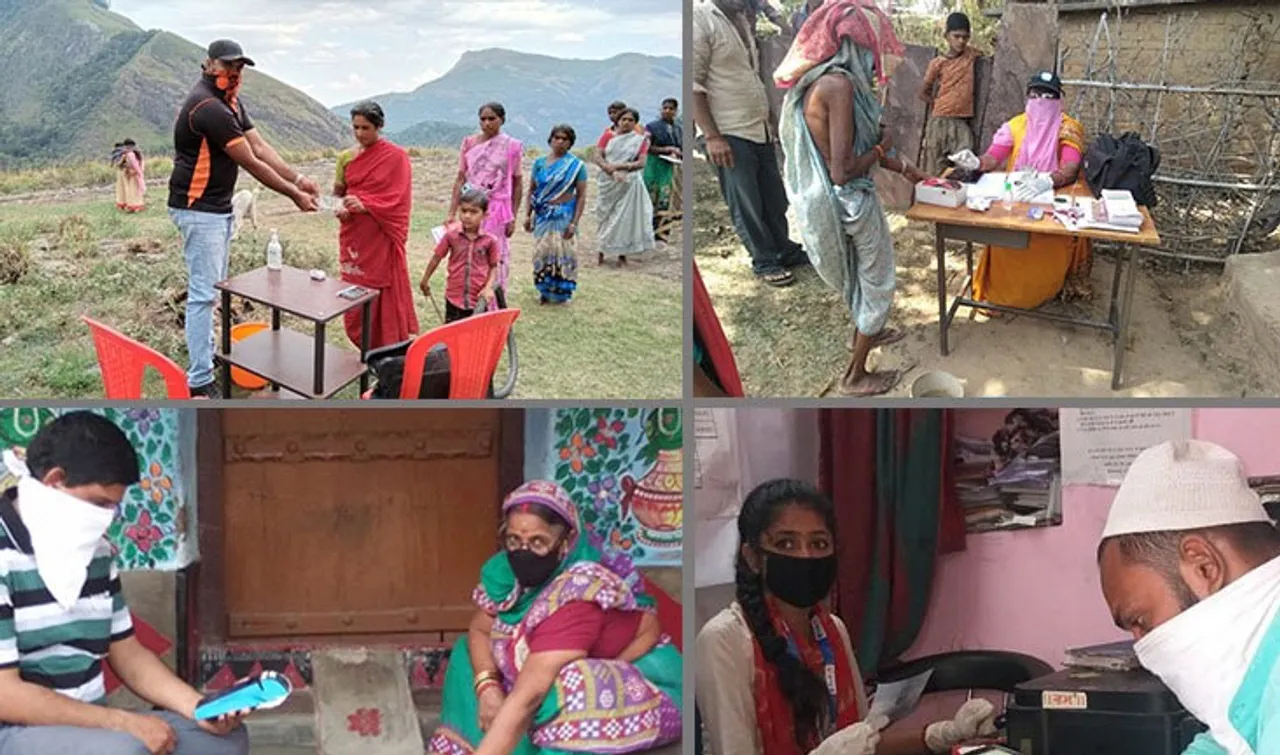 In the village of Parsidhi in Madhya Pradesh's Sidhi district, Saroj Patel begins disbursing financial subsidies from the central and state governments at 6 am. People from nearby villages of Chamrauha and Jamui also reach her clandestinely amid the coronavirus lockdown.
Patel uses a scarf to cover her mouth. Most villagers don't. By 10 am, she is out in the field, to cater to the banking requirements of those in four other villages. She is a Business Correspondent (BC) with Fino Payments Bank.
Miles away at the Bison Valley village in Kerala's historic hill station of Munnar, people queue up when they see Titson Thomas. Munnar, South India's largest tea-growing region, is also home to some of Kerala's indigenous tribes. Two chairs are arranged for Thomas, who keeps his bag filled with cash on one and sits on the other with his biometric device. The tribals say some prayers and invoke their God before the first person in the queue puts her finger on the machine to claim the Rs 500 deposited in her account under the Pradhan Mantri Jan Dhan Yojana (PMJDY) following the pandemic. Others follow.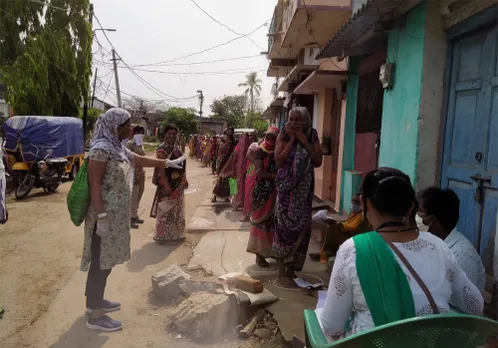 As the central and state governments have announced various relief packages for farmers and the poor amid the coronavirus lockdown, the onus of taking this money to the needy in the remotest villages of India is on the nearly 8 lakh BCs -- retail agents engaged by banks to provide services at non-branch locations.
Also Read: Why Mumbai needs its migrant workers to retain its mojo
Overworked in the time of corona
From Odisha to Rajasthan and Madhya Pradesh to Kerala, these BCs are relying on soaps, sanitisers and social distancing while fulfilling the objectives of the governments.
These corona warriors are overworked, much like the police, healthcare providers and journalists.
Also Read: Dharavi: Coronavirus lockdown may change Asia's largest slum forever
"In normal times, I execute around a thousand transactions a month, including deposits, withdrawals and transfer of funds," says Veeresh Arali, a BC with Sub-K Impact Solutions. But things are different due to the Jan Dhan DBT (direct bank transfer) being done by the government.
He services 120 customers daily in three villages of Balakundi, Tanda and Hosur in the Bagalkot district of Karnataka, 470 km from the state capital Bengaluru.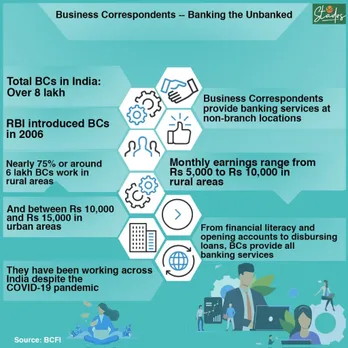 Of the nearly 8 lakh BCs in India, around 6 lakh are in rural areas. BCs work from their homes, offer door-to-door services and also operate from panchayat centres in villages where the date and time of their arrival is displayed on the notice boards in advance. A correspondent may represent one bank or multiple banks. They execute transactions through an Aadhar-enabled biometric device, where details of each customer are pre-loaded.
Also Read: A sex worker in Kolkata's Sonagachhi shares her struggle as Coronavirus lockdown dries up earnings
Arali starts his day at 8 am with a visit to the nearby Canara Bank branch from where he takes cash for disbursement during the day. He works till 10.30 at night, much like Patel from Prasidhi village.
Patel is home at 4 pm each day, and from then on, people from nearby villages again start queuing up at her residence. "I wind up work after 8pm," she says. A mother of two, Patel is constantly asked to quit her job as her in-laws fear she may catch coronavirus infection.
Also Read: Coronavirus Lockdown: Suicide helplines clogged as janta curfew takes toll over mental health of migrant labourers
COVID-19 challenges
Patel covers the banking needs of seven villages under three panchayats, travelling 10-15 km every day.
She now also carries bottles of sanitisers in her money bag. Same is the case with Ruchika Shingri, a State Bank of India BC in Kota who carries sanitisers in the boot space of her scooty. She says the number of transactions have increased by 50 percent since the lockdown.
Also Read: A migrant worker's 1,200km journey on foot during the Coronavirus lockdown 
Soon after the imposition of janta curfew on March 24, many BCs were beaten up by police as it took some days to arrange the necessary travel permissions for them. The Business Correspondents Federation of India (BCFI) raised the matter with the Ministry of Finance and they are now able to carry out services freely.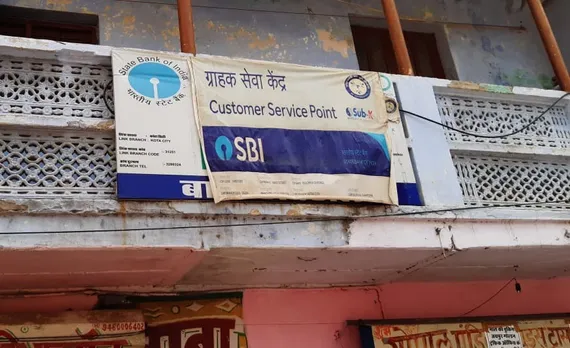 With the rapid spread of COVID-19, BCFI has also requested for an additional monthly sum of Rs 1,000 for BCs to buy soaps, sanitisers and masks. Banks have started releasing this amount, says Amit Jain, Chief Business Operations, Fino Payments Bank and member on the BCFI board.
Also Read: India's tribal & ethnic groups dodge the Coronavirus minus sanitisers, science or support 
He says BCFI has requested the government to provide a monthly allowance of Rs 5,000 to BCs in view of the almost 24X7 services being rendered by them at this time. Another demand of the federation was to offer a health insurance cover to BCs, a demand that some banks are now considering, he adds.
For some BCs, there are other hurdles as well.  For Thomas, who serves customers in some tribal areas of Idukki, vehicles are not permitted inside many tribal colonies or ecologically sensitive areas. "I walk and even climb hills to reach people. For reaching villages on islands, I take a boat," he says.
Thomas has to inform tribal heads in these areas in advance, seeking permission to meet residents. The head decides the date and time of the meeting where other members of the community are also present. "Most of them do not use mobiles and there is only one TV in a community centre in a bid to preserve their culture. There, my primary task is to impart financial literacy," he says.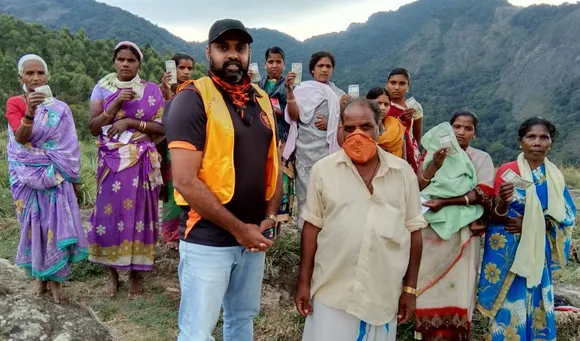 In Odisha, most BCs are disbursing cash door-to-door as the state government has released social security pension for four months in advance to help people tide over the COVID-19 crisis. "The work has increased due to the financial assistance being released by the governments at this hour. People are not only withdrawing money but also transferring to their family members stuck in other parts of the country," says Subrat Biswal, who works with Fino Payments Bank.
Also Read: Delhi nurse narrates his life experience as a COVID-19 warrior 
 Some banks are stepping up and acknowledging the work of BCs in these critical times. Canara Bank and Union Bank of India are among those that have started offering a health insurance cover to BCs for varied durations.
 For these frontline fighters, COVID-19 was just a trigger. The work they do, reaching banking services to the remotest of areas deserves health cover and more, not just during the pandemic but for all their life. After all, they are helping make government goals as well as the common man's dreams a reality.
(Rashmi Pratap is a Mumbai-based journalist specialising in financial, business and socio-economic reporting; Mona Singh is a Rajasthan-based freelance writer and wanderer)
Also Read: Valley of angst: Double-whammy of Coronavirus lockdown and internet shutdown leaves Kashmir in limbo