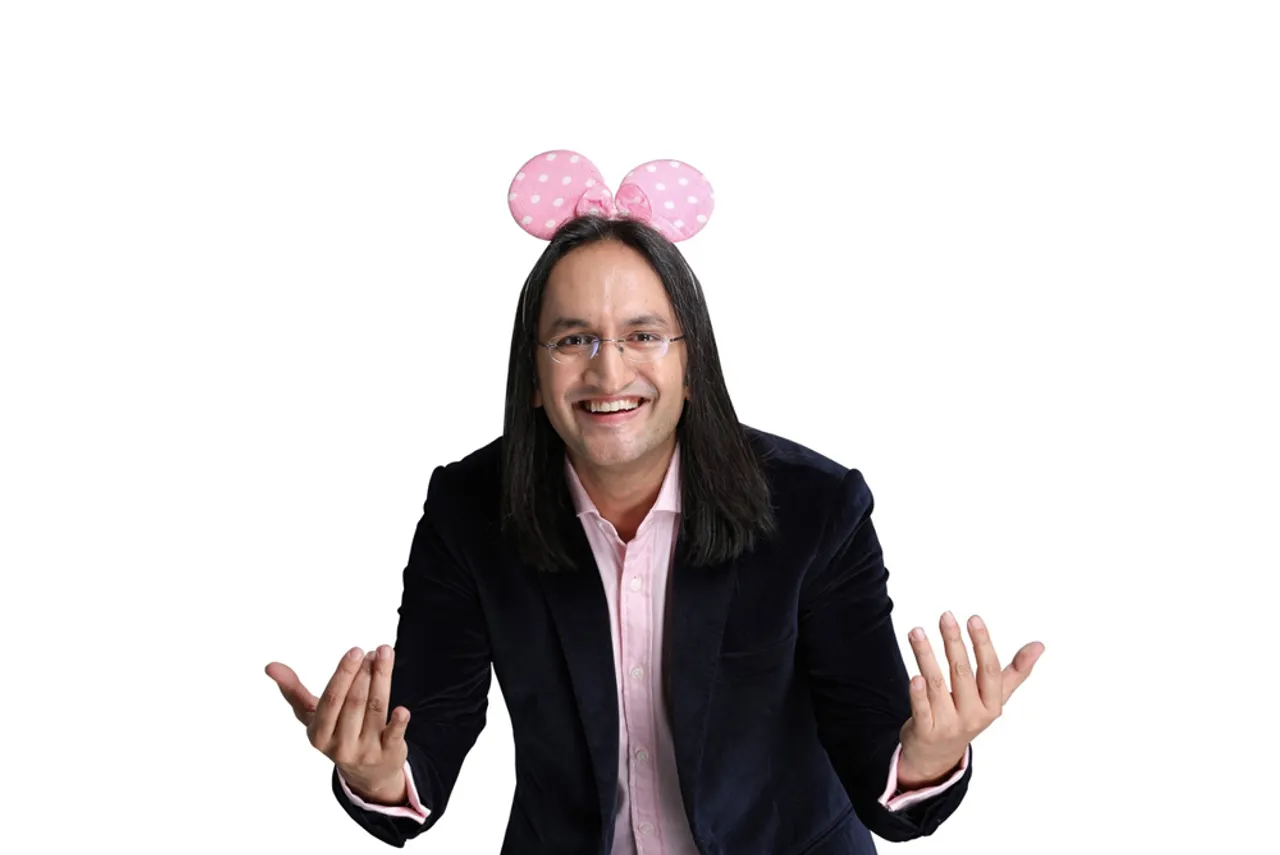 An MBA from Oxford, corporate coach, motivational speaker and moderator – that's Papa CJ – the world-renowned, award winning stand-up comedian from India. Forbes magazine called him 'the global face of Indian stand-up' and Harvard Business Review referred to him as 'one of the most influential comedians around the world'. CJ has not only performed over 2,000 shows in more than 25 countries, he has also been a speaker at the Harvard University and the University of Oxford. His maiden book, an autobiography titled 'Naked', was launched at the Jaipur Literature Festival in January 2020.
In an interview with Mona Singh of 30 Stades, CJ traces his journey from Oxford to stand-up comedy, his philanthropic initiative 'The Happiness Project', advice for young stand-up comedians and how he has managed to stay away from controversies. Edited excerpts:
1. From studying at Oxford to a corporate job to stand-up comedy is quite a transition. How did this happen?
Divine intervention. After paying back my loans I took a sabbatical from my management consulting job in London and stumbled across stand-up comedy at the Edinburgh Fringe Festival. I thought it was amazing that people could make a living just having fun. Three months later I took to the stage for the first time and soon after I realised that stand-up comedy was my calling. 
Had I not thrown up my job I would currently be rotting in the cesspit of a corporate organisation as an underachiever with little ambition who compromised on the dream to follow his heart and has to kiss the rear end of a man he despises so he can put food on the table and give himself the illusion that one day his pathetic life may mean something because his slave owner has bestowed upon him a fancy meaningless title that impresses nobody. I figure I'd much rather be on a stage kicking that backside than be in an office kissing it.
2. Why did you take the name Papa CJ?
When I started performing in the UK I did 700 shows in my first three years across more than 60 cities. I was the only Indian comedian in the country and I always wanted to project India in a positive light.
Also Read: How Ustad Moinuddin Khan is keeping the rich legacy of sarangi alive
3. Do you think Indians take themselves too seriously? They need to loosen up?
With regards to comedians in India, two sets of people take comedians far too seriously -- the general public and comedians themselves. We tell jokes for a living.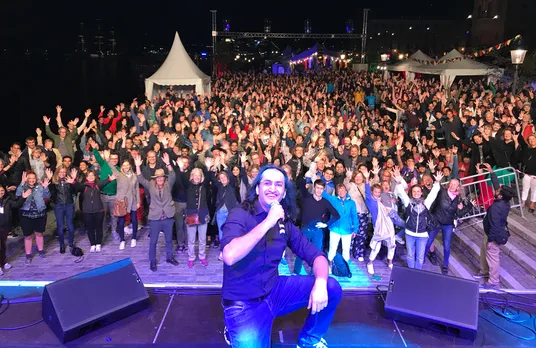 4. How do you see the stand-up comedy scene in India?
I don't, to be honest. I'm just living in my own bubble and doing my own thing! However what is wonderful to see is that comedy in India is rapidly growing and the growing popularity of regional comedy is very encouraging to see. We are a diverse country which has a large enough audience for a comedian from any background to make a career for themselves. So it's lovely that artists are embracing this art form in their own regional languages.
Also Read: Village in Jharkhand's Maoist hub transforms into eco-tourism spot reviving lost arts
5. What qualities do you think are needed if someone wants to become a stand -up comedian in today's ultra-competitive environment?
I've never thought of stand-up comedy as competitive. I didn't leave the corporate world to join a creative field and get into a rat race in the creative field. I believe there is room for everyone. The qualities needed today are similar to what you needed 15 years ago when I started - patience, a thick skin, the willingness to work hard and a love of the game. If your focus can be on being better than you were yesterday instead of trying to be better than someone else, then that attitude will take you far. Also try and be kind to people along the way.
6. Tell us about the Papa CJ happiness project.
I believe that my calling in life is not only to bring people laughter but happiness as well. I enjoy doing work that can have a positive impact by way of laughter, inspiration, equipping people to realise their dreams or bringing them joy in a time of need. The Papa CJ Happiness Project is the banner under which I undertake a range of altruistic initiatives. 
One year I did seven fundraiser shows in six cities spread over two weeks and raised over Rs45 lakhs for ten different charities. I've done various fundraiser performances for multiple humanitarian crises including most recently for relief efforts from the devastation caused by Cyclone Amphan.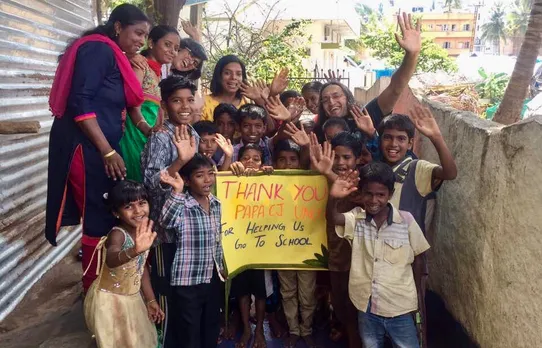 One initiative that I take is to visit the homes and hospital rooms of people who have been sick for a long time. I have performed for two people in a hospital room, a small family in their grandmother's bedroom, cancer care centres and ICU waiting rooms of hospitals. At one such outing a cancer warrior told me that it was her nicest day in the two years since she was diagnosed with cancer. It's moments like those that I cherish the most.
Also Read: Lockdown: Kashmir's teachers run open-air classrooms as Internet ban rules out online education
7. How important is the role of social media in your field?
You need to define what you mean by 'this career' because for some people social media and online videos are their career. With regard to live stand-up comedy, I personally think it is important to focus on learning the trade before you learn the tricks of the trade. That being said, one cannot deny that social media is an incredibly powerful marketing tool and has played a huge role in taking the work of many artists to large audiences.
8. How has COVID-19 altered things for stand-up comedy in India in general, and, for you in particular?
Yes, of course. Our industry had been badly hit. When times are tough the first thing people stop spending on is entertainment. It's also hard for an organisation to justify paying for a comedian when they are cutting salaries and staff. Personally, while things have been tough I have been creating customised solutions for my clients that bring a combination of my capabilities to the table i.e. stand-up comedy, hosting, moderating, interviewing, motivational speaking and corporate training. Also after having published my first book 'Naked' in December 2019, I have caught the writing bug, so am using the lockdown to start writing my next one.
9. How have you managed to steer clear from controversies when many others in the space have not?
Firstly, I mostly do live shows and rarely put up any videos online. Therefore my content is rarely misunderstood since a live audience understands my persona and intent and the context in which the jokes are told.
Secondly, while I have no problem teasing or embarrassing audience members, their feelings and sentiments are important to me so I am careful never to be intentionally hurtful.
Also Read: COVID-19: From farmers, migrants to sex workers, Goonj's 'dignity for work' rebuilds life across India
Thirdly, areas like politics and religion, subject areas that tend to be sensitive, intrinsically do not interest me and therefore I hardly ever talk about them. Most of my content tends to be about my own life experiences.
Lastly I have a very low profile. 99% of my shows in India are closed door corporate gigs, so the broader public does not interact with my content much.
I just want to be a guy who makes people happy by bringing them laughter and joy. So instead of voicing opinions online I prefer to undertake initiatives like my Happiness Project to make a positive difference in people's lives.
10. What do you like to do in your spare time?
Netflix and chill. Actually. Not the euphemism. If you'll believe that.
(Mona Singh is a Rajasthan-based writer and wanderer)
Also Read: How COVID-19 is changing contemporary art and expression