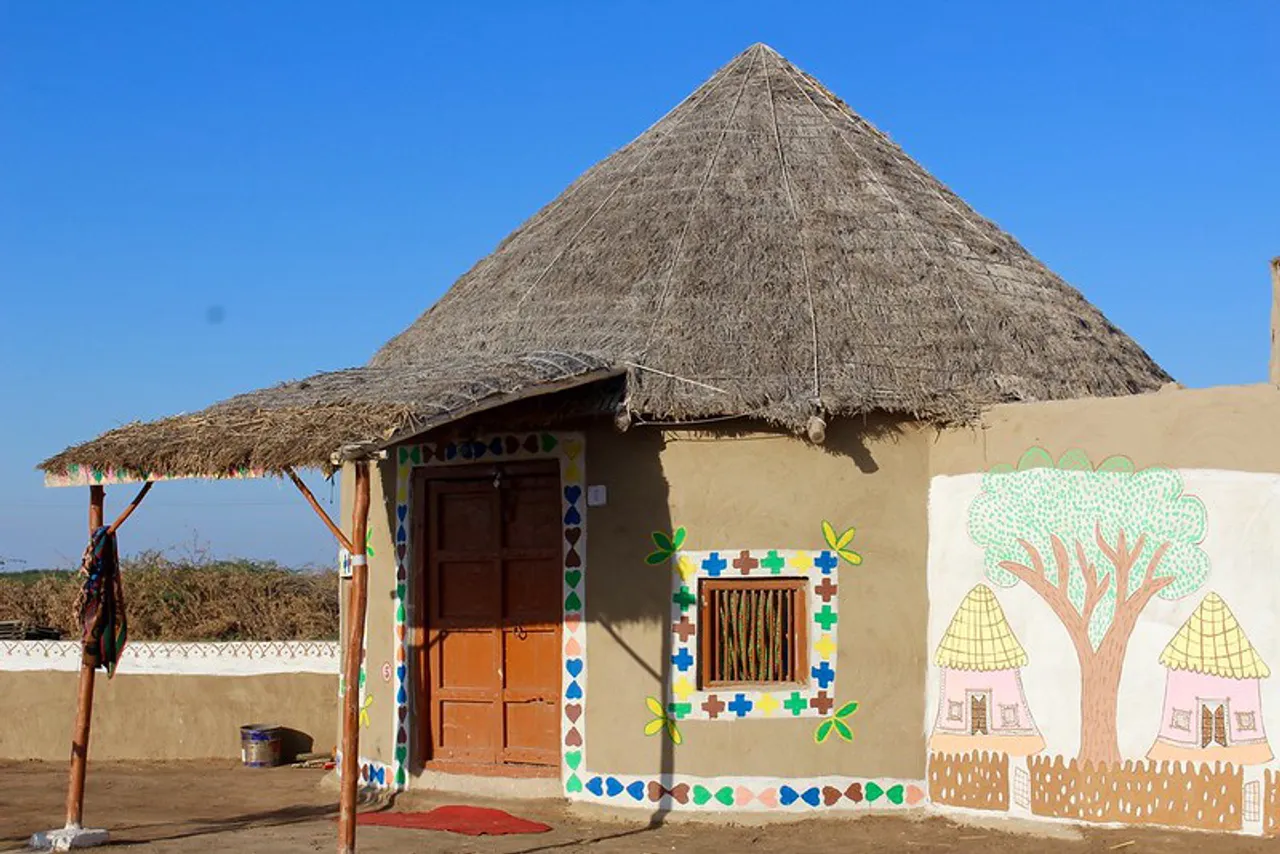 The 1819 earthquake in the Rann of Kutch led to over 1500 deaths. Though the quake lasted only three minutes, there were multiple aftershocks and buildings all over Gujarat suffered some degree of damage. The destruction led the people of Kutch to design circular mud houses called Bhungas, which can withstand earthquakes and have been in use for 200 years now.
Unique to Kutch in Gujarat, the circular walled houses have thatched roofs. In this disaster-prone region, Bhungas are known for their structural stability and for being climate responsive. The region is sandy and Bhungas also protect the inhabitants from sandstorms and cyclonic winds.
Also Read: Chettinad's masons slowly revive centuries-old lime-egg wall plaster technique
Not surprisingly, in the 2001 Bhuj earthquake, Bhungas were unaffected despite being close to the epicentre. In contrast, many other concrete buildings were devastated. After 2001, the Gujarat government has started promoting the construction of Bhungas, which are being made with the help of NGOs.
Also See: A walk through Jaipur's Walled City: the UNESCO world heritage site where kings lived
Meghwals came to Rajasthan from Sindh in Pakistan and later migrated to Gujarat. Their hamlets are called Meghwalwaas.
The mud houses are eco-friendly and constructed using locally available bamboo, clay and timber. Bhunga walls and floor are made using clay mixed with the dung of cow or camel or horse. Since the walls are thick, they protect the structure from temperature variations, keeping the interior cool during the hot season and warm during the cold season.
Also Read: Delhi water crisis: 5 historic forts from which India's capital can learn water harvesting & conservation

The roof is lightweight. It is built on top of the walls, resting on a spiral frame forming a cone. Kheep or bundles of straw are tied to the roof structure.
The windows have wooden frames and are set at a low level to ensure cross ventilation. Typically, each Bhunga has one door and two windows.
Also Read: How one family has taken India's 1,000-year-old temple architecture to the world
The grass on the roof also has to be replaced annually.
The exterior walls are adorned with colourful paintings while the interiors are decorated with exquisite white mud and mirror work called mattikam. This use of mirrors enhances the light inside the mud house and white clay makes it appear spacious.
Also Read: How Nahargarh's 300-year-old water harvesting system beat the desert's water blues
This mud work is also done on storage spaces, shelves etc. The motifs are inspired by nature like flowers, plants and animals. Here's the beauty and strength of Bhungas in pictures: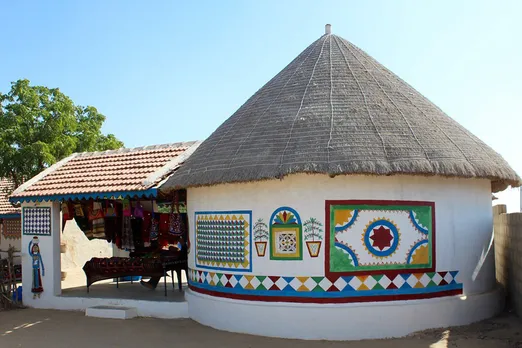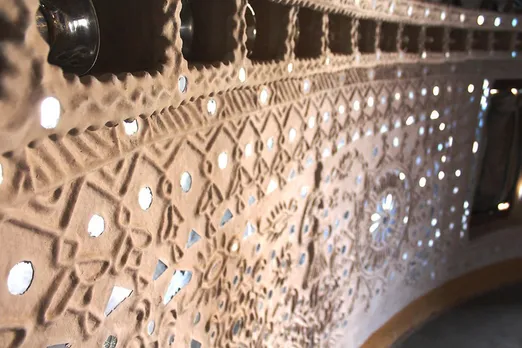 Also Read: Heritage walks help rediscover city histories, give fillip to conservation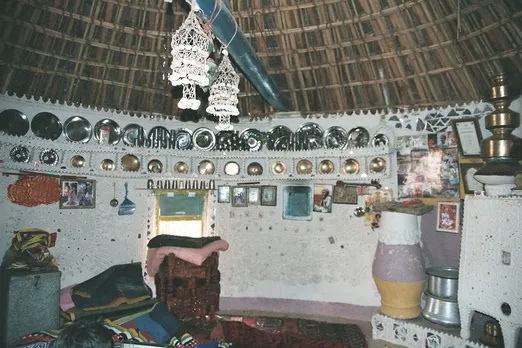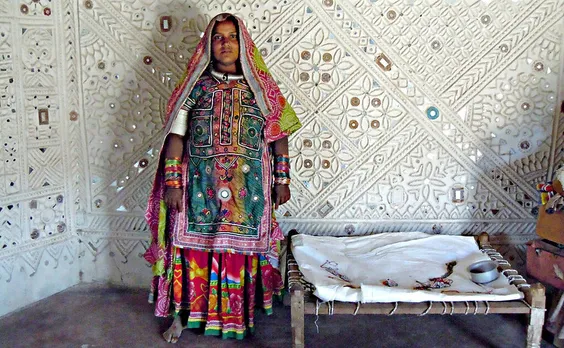 Also Read: How Kutch's Abdul Gafur Khatri is keeping alive 300-year-old Rogan art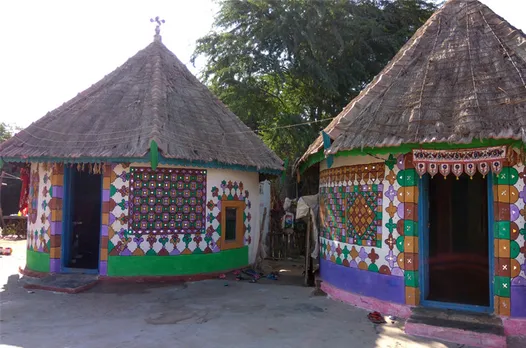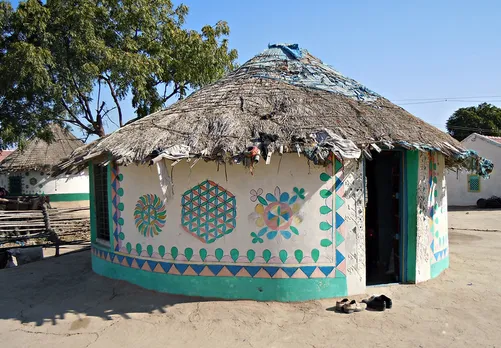 Also See: In pictures: Morena's Chausath Yogini temple that inspired the Indian Parliament's design