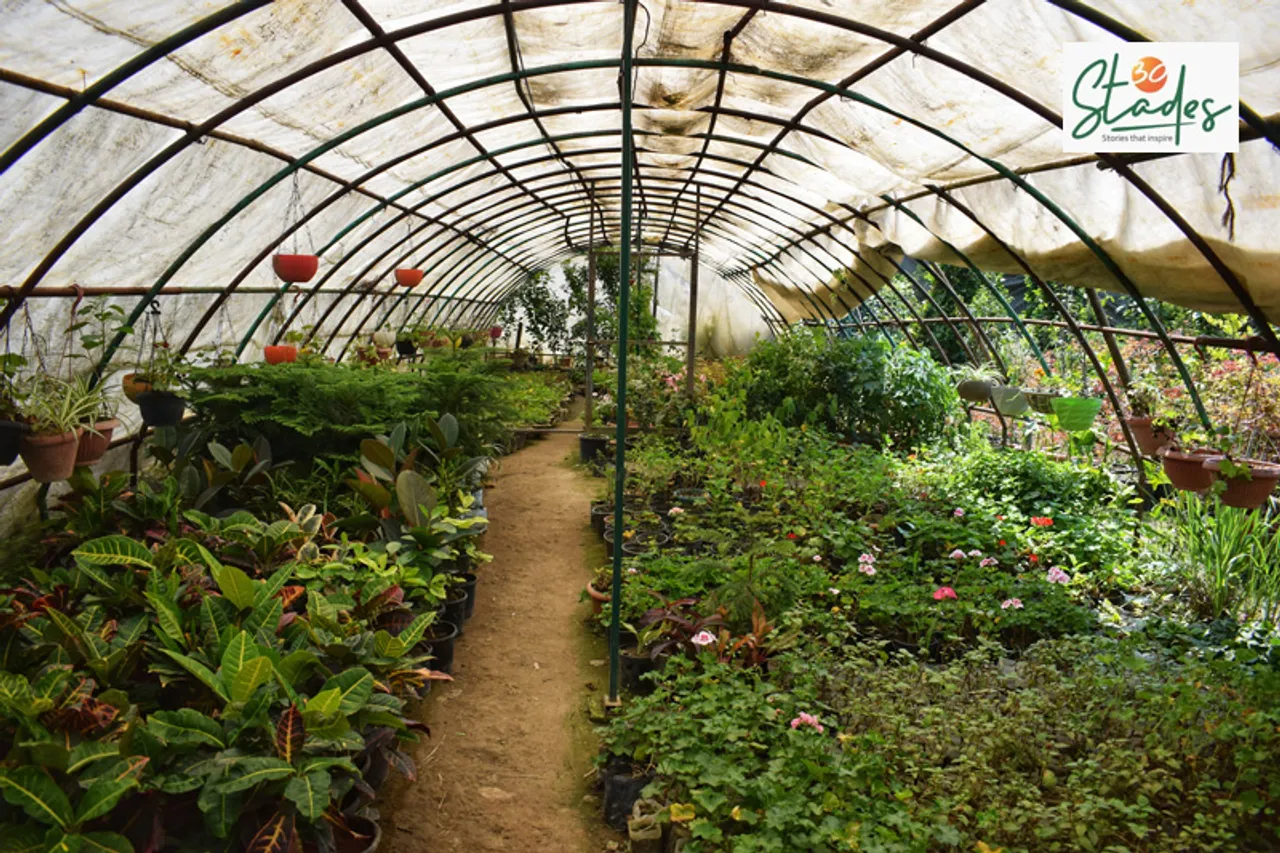 On a sunny summer day in Srinagar, three workers are filling plastic flower pots with clay at a plant nursery on the banks of Dal Lake as the owner inspects the scores of blooming flowers inside a greenhouse.
The Boulevard area to Foreshore Road along the Dal Lake in Srinagar is lined with over 20 plant nurseries selling indoor and outdoor plants, ornamental plants, bush plants, fruit plants, bulbs and seeds. And the number is increasing by the day.
There has been a newfound interest in plants and exotic flowers in Kashmir and several nurseries have sprung up to cater to the growing demand. Saplings of flowers and ornamental plants are purchased not only for homes, gardens, offices, hotels and open spaces but also by the government to beautify parks and offices.
Srinagar has six large heritage gardens where a variety of flowers including geranium, gerbera, daffodils, petunias, iris, rose, carnations, hyacinths and marigolds attract thousands of visitors. Plants are also planted along the roads and highways.
In the past few years, the demand for flowering and ornamental plants has grown. Imran Ahmad, an official in the city's floriculture department says more than 300 plant nurseries are registered with the department. They generated revenues of over Rs 10 crore last year in the Srinagar district alone.
Overall, the floriculture industry in Kashmir has picked up in the past few decades.
The annual turnover of the floriculture business in the Kashmir division in 2022 was Rs13.50 crore, as per government estimates. Floriculture can also be a good way to tackle rising levels of unemployment in Jammu and Kashmir.
Also Read: Engineer leaves high paying job at Microsoft for Gerbera farming; creates jobs in his village
A blooming business
Taking the initiative, many educated youths in and around Srinagar have set up nurseries which bring them money and enables them to employ others.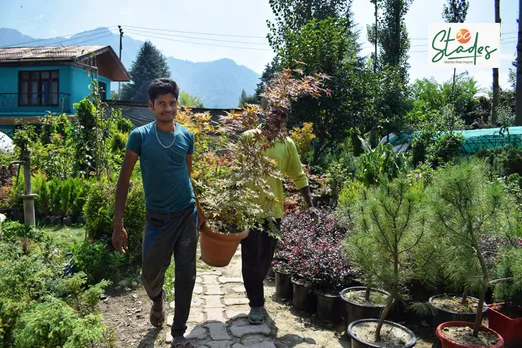 Ashfaq Ahmed, a Commerce graduate owning a nursery in the Nowapora area of Srinagar, reckons that youth should start their own business. "One should not wait for government jobs as long as there is scope in private enterprises also," he says. 
"We can easily start a flower business and earn good profit with low investments. As many floral shops have opened already in Srinagar, all we need is knowledge of flowers and their life cycle," he says.
Ghulam Mohiuddin, the owner of Chinar nurseries, says, "The market for flowers and plants has changed in the last few years as locals are showing more interest in gardening, demanding newer varieties. A few decades back there was hardly any interest or demand," says Mohiuddin.
"I've been working in this nursery for the last 20 years, growing different varieties of plants and flowers," says the 60-year-old who employs nine people in his nursery.
"In the last few years, new nurseries have come up in and around Srinagar."
It's not an easy task to grow plants with a short shelf-life, Mohiuddin says, as florists often suffer huge losses. "During the Pandemic, not a single plant or flower was sold."
In Kashmir, people mostly prefer hybrid plants instead of organic ones due to their longer shelf-life. "If you talk about the quality, hybrid is better than organic."
A fragrant bond
For years now, Bashir Ahmed has been working at a plant nursery in the Foreshore area of Srinagar. The septuagenarian gardener believes that gardening has been a reason for his happiness in turbulent times, be it during the Covid19 lockdown or conflict-related lockdowns. 
"When the whole world was shut during the pandemic, I took refuge in gardening. We feel the same way about plants as a mother feels about her kids," he says.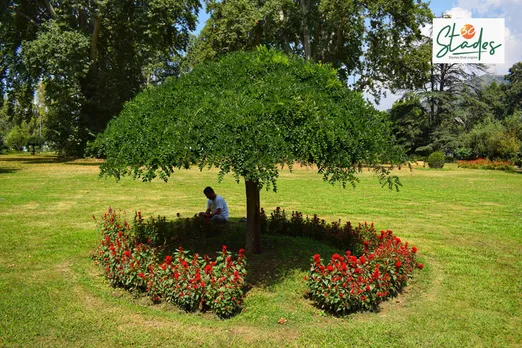 "The responsibility of creating a beautiful garden lies on the shoulders of the gardener. If he chooses the right combination of flowers and plants, then when the garden is in bloom, it will attract visitors," says Bashir says who had previously worked as a gardener at the famous Botanical Garden in Srinagar.
Doctors say gardening, working in the soil and creating aesthetic landscapes have a calming effect on the mind and boosts positivity.
"Gardening plays an important role in tackling depression as it keeps a person busy and is a recreational activity," says Doctor Junaid Ahmed, a senior Psychiatrist from the Srinagar hospital. 
Before he took to gardening, Zubair Ahmed, 25, was in acute depression. On a local psychiatrist's advice, he started gardening which helped him to overcome depression. "The moment you keep yourself busy with plants and flowers in the garden, it will automatically reduce your anxiety and change your mood swings," he says. 
He had never thought that gardening would change his life. But once he started inspecting plants and flowers every day, he got his long-elusive peace of mind. "It felt nice. Staying close to nature always brings solace and peace in our life."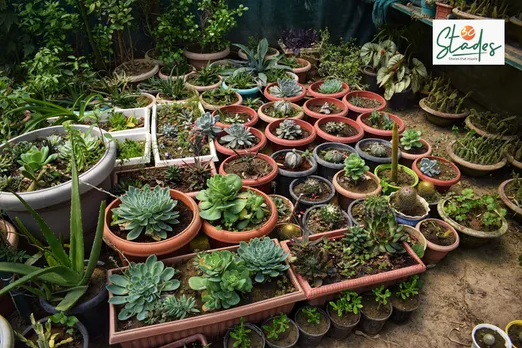 Horticulture therapy is also a new technique to deal with mental health issues. It involves the use of garden, landscape plants, components of plants, and growing activity as tools to heal psychic problems and to restore harmony in the body.
Also see: Repora: Visuals from Kashmir's grape village
The right business fit
Kashmir has great scope for commercial floriculture because of favourable agroclimatic conditions for flowers and availability of cheap labour and good connectivity with the national and international market, say experts.
Cut flowers like Lilium, rose, carnation and gerbera can be easily grown here in open fields and poly houses when it is off-season in the plains and can be exported.
Kashmir is suitable for large-scale bulb production. India spends Rs20 crore annually on the import of bulbs of high-value flowers such as lilies, tulips and hyacinths from Holland. These bulbous flowers can be grown in Kashmir and exported.
Currently, potted plants and ornamental plants are brought to Kashmir from other states to meet the rising demand. There is huge potential to cultivate potted plants and ornamentals in Kashmir.
(Wasim Nabi is a Srinagar-based freelance multimedia journalist).
Also Read: Lavender cultivation pushes up J&K farmers' incomes 4 to 5 times