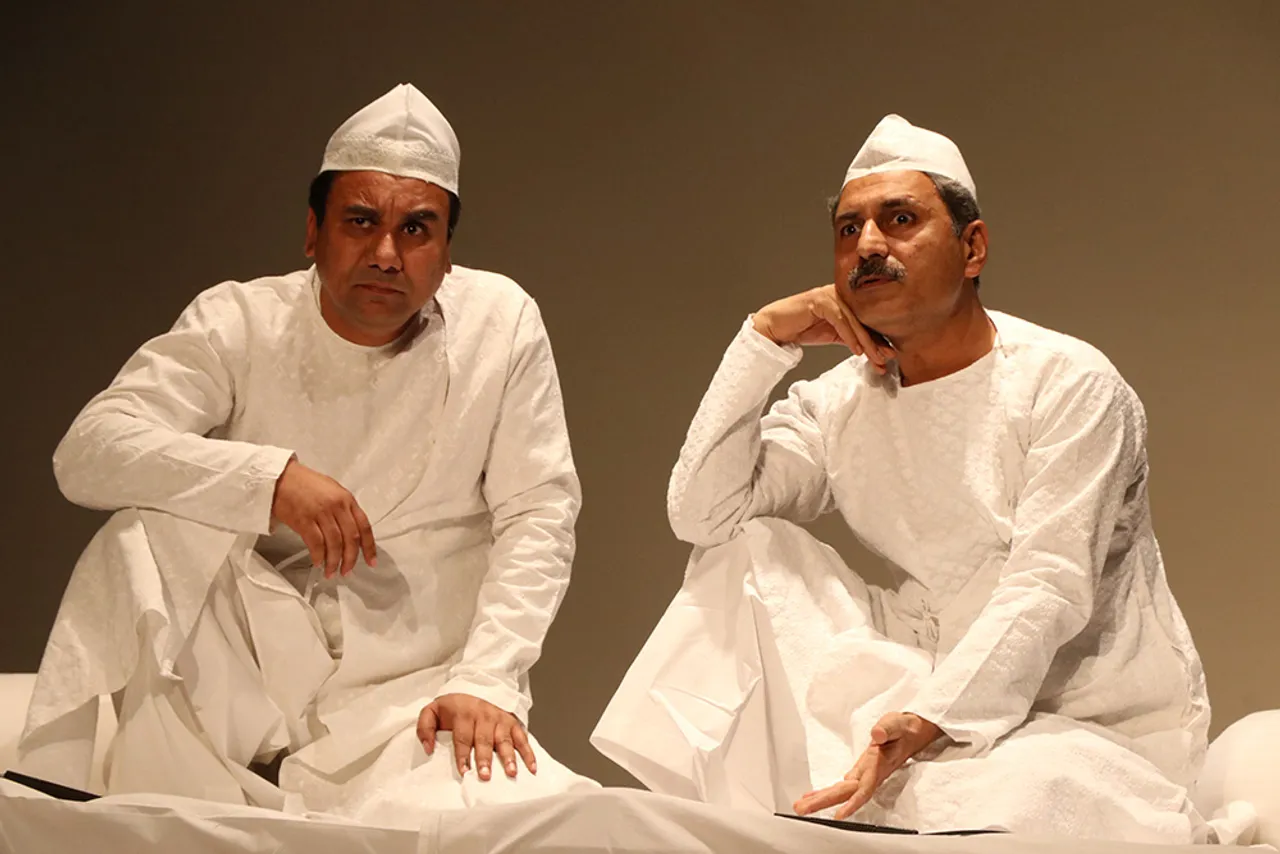 Sometime in 2002, Mahmood Farooqui was reading Urdu writer and scholar Shamsur Rahman Faruqi's study of the Dastan-e Amir Hamza (Adventures of Amir Hamza), called 'Saheri, Shahi, Sahibqirani'. An MPhil in Indian history from the University of Cambridge, Farooqui was fascinated by the 46,000 pages of Urdu stories which had romance, magic, wars, conquests and more.
"When I read the Dastan-e Amir Hamza, I was mesmerized by the quality and length of the stories. It was brilliant; what imagination and drama! I had never heard of or listened to such stories. But nobody was talking about them," says writer and director Farooqui, who is passionate about theatre, history and Urdu.
Also Read: Healing through theatre: How Shehjar is helping children in Kashmir cope with violence
In the bygone centuries, stories, like that of Amir Hamza, were narrated by storytellers called Dastango whose only prop was their voice. 
Dastangoi is a medieval Persian art of oral storytelling and is an amalgam of two words – 'Dastan', which means story and 'goi' which means to narrate.
The art flourished in the royal courts as well as public places like markets and places of worship in medieval India.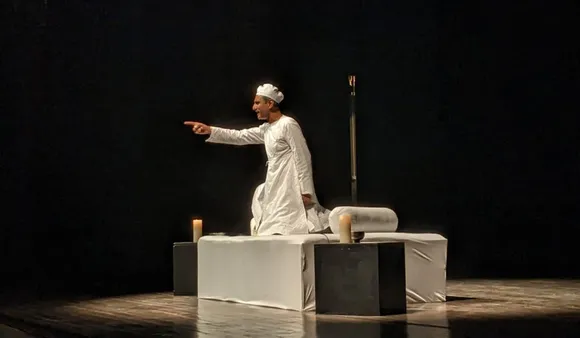 As per historical records, Emperor Akbar (reign from 1556 to 1605) was so enamoured by the Persian Dastan-e Amir Hamza that he commissioned 1,400 paintings to illustrate the highlights of the story. The art form survived till 1928 when the last traditional proponent of Dastangoi, Mir Baqar Ali, passed away in Delhi.
Also Read: How Kalyan Joshi has made Rajasthan's 1,000-year-old Phad paintings trendy
Resurrecting a tradition 
Urdu scholar, the late Gyan Chan Jain, in his book 'Urdu ki Nasri Dastane', says that the Dastangoi tradition goes back to the Arab countries where it thrived as an art many centuries back. On a full moon night, people gathered on the sand after dinner to listen to these stories. Dates were distributed at the end of the performance. It was also performed at chauks in India and at the steps of Jama Masjid where the Dastangos gathered.
But when Farooqui decided to showcase the art of Dastangoi for the audience of the 21st century, there was no role model around. "I first thought of making a documentary and then somebody suggested that I should give a lecture on it. Finally, along with (the late) Faruqi sir and my school friend Himanshu Tyagi, we set up the first show," recollects Farooqui, who is credited with reviving the art of Dastangoi.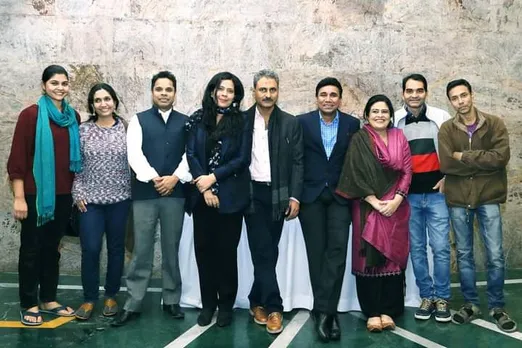 His wife, film director and screenwriter Anusha Rizvi, curated the show and in May 2005, they staged the first Dastangoi on Tilism-e Hoshruba, the 14th-century literary work on magical arts. The audience sat spellbound as the story unfolded on stage where Farooqui performed with his friend and theatre actor Himanshu at the India International Centre. 
Dastangoi is more than just storytelling because Dastango, through his or her powerful narration, creates a visual in the minds of listeners. 
While Dastangoi was performed in the Persian language during the medieval era, it quickly moved to Urdu as well and gained immense popularity in Delhi and Lucknow. 
"In Dastangoi, there is no music, visuals or props. Only the voice is used. And there are no movements. So the focus is on recitation and narration," he says.
Also Read: How Culture Therapy is transforming lives of inmates in West Bengal's prisons
Contemporisation of medieval art
To revive the art of Urdu storytelling, Farooqui shifted from the single narrator style to two people to make the presentation more interactive. A typical performance lasts around 90 minutes. "I roped in another actor (Himanshu) so that we would alternate our recitations and be listeners to each other's stories. Due to the neglect of the form, we had very little information about its actual practice," he adds.
The show was well received and Farooqui went on to not only do more shows but also began training others in the art form. He started conducting workshops. "In 2009, I did a workshop in Mumbai and actor Naseeruddin Shah also did shows with us," he says.
Another of Farooqui's important contributions towards the art form is the training and introduction of women Dastangos as Dastangoi was earlier the preserve of men.
"I have worked with several woman narrators. In all, I have trained around 50 performers and many of them have gone on to become celebrated Dastangos in their own right," Farooqui says.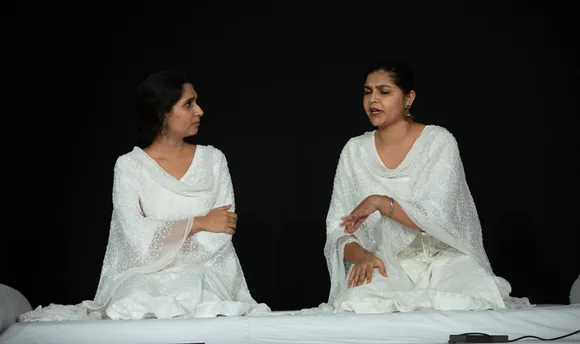 Some of the Dastangos trained by him in Delhi, Mumbai and Lucknow perform across the country and even abroad. Dastangoi is now also the main source of livelihood for some performers while others pursue it as a passion in their free time. 
Also Read: Songs my Mother Taught Me: Archiving the history of family music from across India
Farooqui's efforts towards the revival of Dastangoi extend beyond its practice to the academic realm as well. Sometime in 2007, he started making his own dastans or stories to make the narratives more contemporary and convey social messages. 
"We re-told the old stories and also composed new ones to create a form that combined dialogic, standup comic, storytelling and ritual lamentation," Farooqui says.
"I made a dastan on Partition in 2007, and Dastan-e-Chouboli in 2011. I also made Dastan Jai Ram ji ki, based on the works of AK Ramanujan and Dastan-e-Karn (based on the Mahabharata)," says Farooqui, who is a recipient of the Ustad Bismillah Khan Yuva Puraskar by Sangeet Natak Akademi.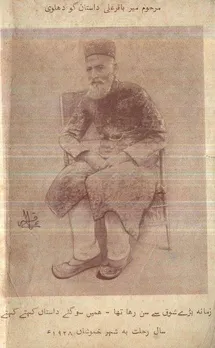 His other works include Dastan-e-Buddha, Dastan-e-Jallian, Dastan-e-Bhagat Singh and Dastan-e-Maulana Azad. "These dastans sum up the life and philosophy of the people they are based on. It is a narration of their life story along with their values and ideals. We perform both the traditional and modern dastans," he says.
Apart from theatres, Farooqui and his team also perform in schools and colleges and NGOs. "We have done dastans for kids that included storytelling on Alice in Wonderland and the Little Prince," he says. 
Contemporisation of Dastangoi will make its propagation easier. "Due to the neglect of the art form and given that there has been no known Dastango in the last 70 years, it is important to resurrect the lost practice. It is an important theatrical genre for our times because it has the potential to reach out to the masses," Farooqui says.
He hopes that in the years to come, in the years to come, his team will be able to provide audiences with stories from different eras, genres and traditions. "We hope to retain the richness of the traditional stories and also to be able to tell stories more urgently demanded by our times," he signs off. 
(Rashmi Pratap is a Mumbai-based journalist specialising in financial, business and socio-economic reporting)
Also Read: Kavad: Rajasthan's portable shrines
image widget