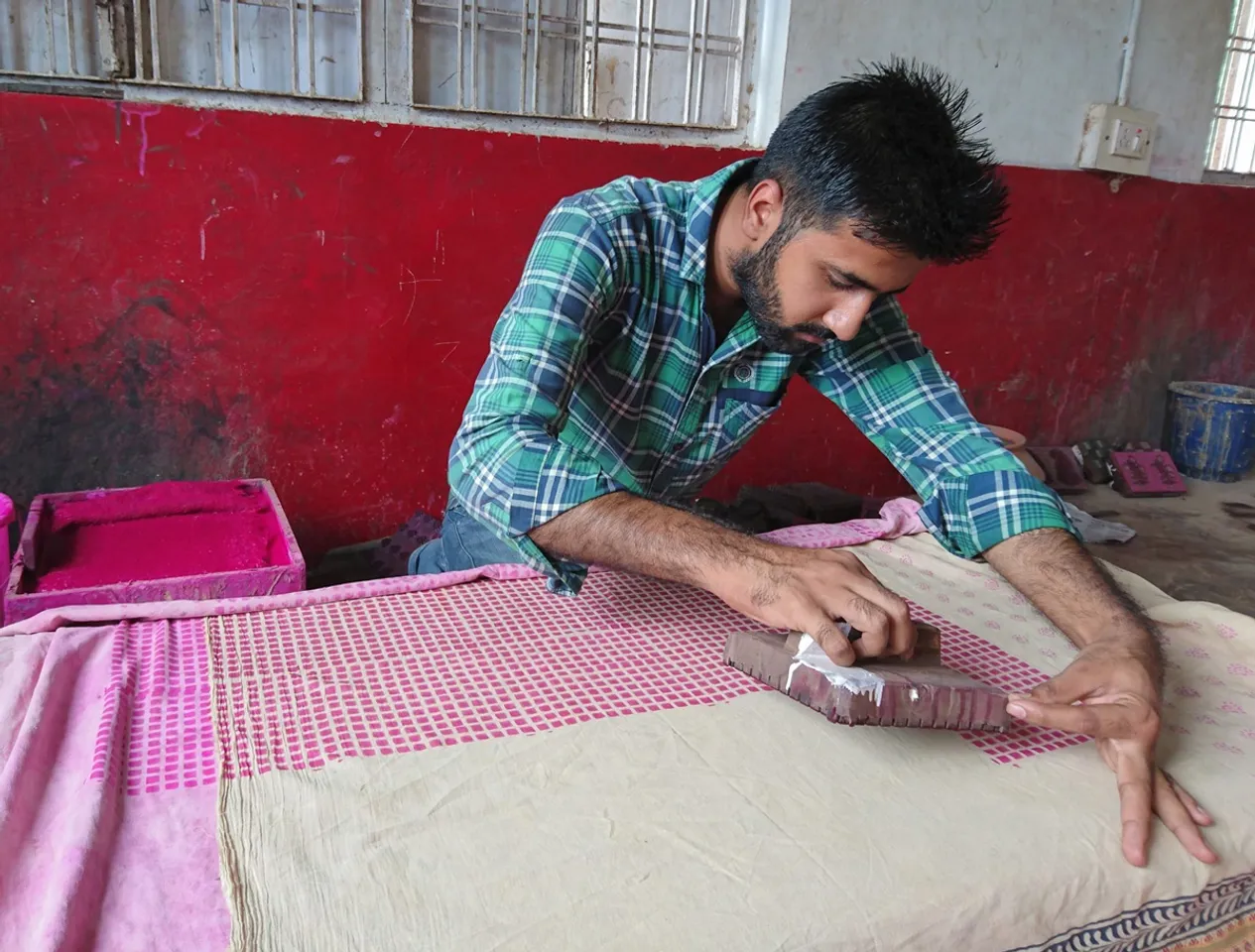 India is home to many hand-block printing traditions, which have been in practice for many centuries. While block printing is believed to have originated in the 3rd century in China, the craft took root and flourished in India sometime in the 12th century under the patronage of Mughal emperors. Indian hand-block floral cotton was once coveted from Mughal courts to European capitals. The fine Muslins with small floral prints were much in demand till the British brought mass production.
The craft or process of hand block printing uses hand-carved wooden blocks to transfer print to fabric or any other medium like paper. The wooden blocks are dipped in dyes or colours and pressed along the length of the fabric to create patterns. 
Handblock printing has been carried on for centuries by skilled craftspersons. Several states have their hand-block printing tradition. Rajasthan is famous for Bagru, Sanganeri and Dabu, while Gujarat has Ajrakh hand printing.
Down South, Pedana, a small town near Machilipatnam in Andhra Pradesh's Krishna district, is home to the hand block Kalamkari tradition. As artisans migrated from Gujarat and Rajasthan towards central India, hand block printing took the form of Bagh prints in Madhya Pradesh.
While there are differences in the use of colours and block designs across regions, the technique of hand-block printing remains the same. To make the printing block, the design is first drawn on paper and then attached to the wooden block which is carved according to the design. This carved block is used to print by using the dyes and the resulting printed design comes in a mirror image of its carved pattern.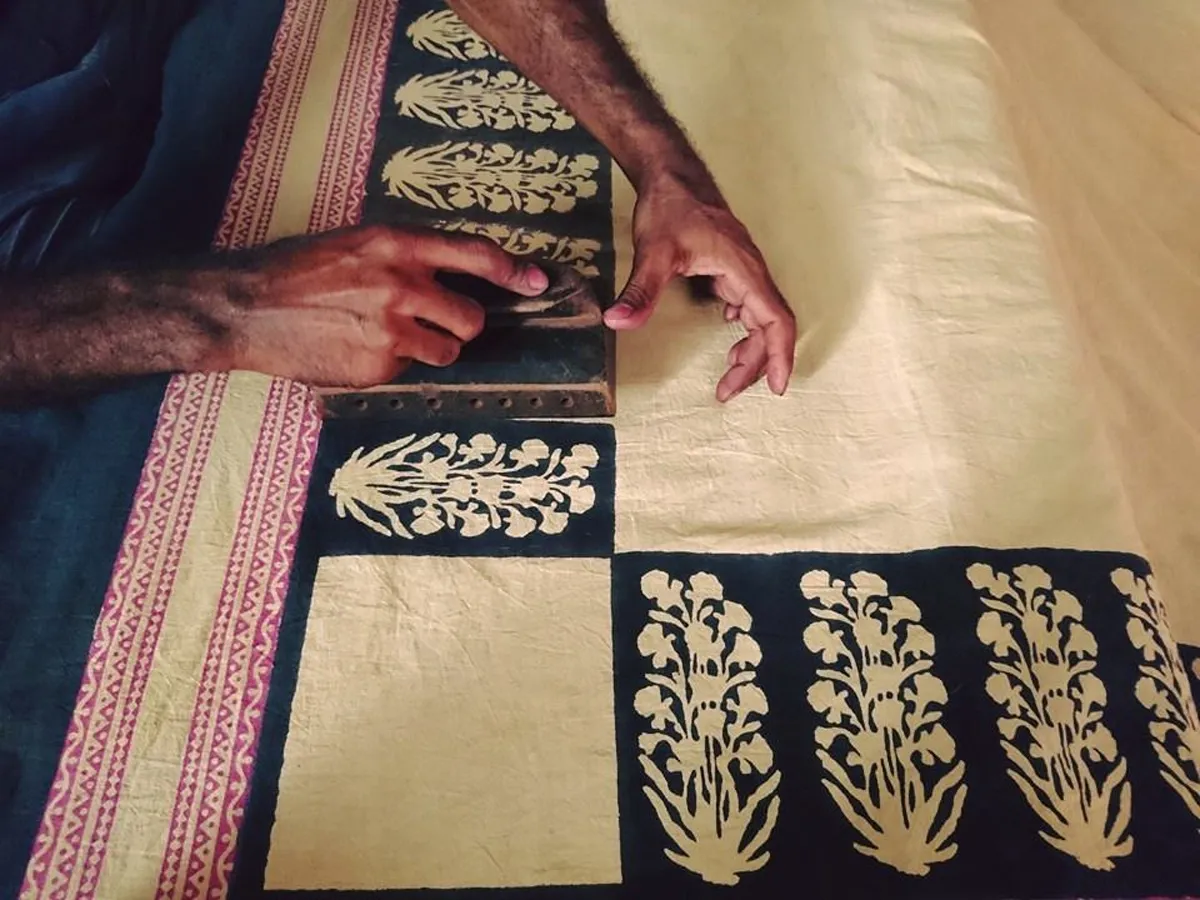 In Rajasthan, Bagru, about 30km from Jaipur, is acclaimed the world over for its Bagru print and has been the centre of handblock printing for hundreds of years. 
The intricate craft is passed down from one generation to another, with the families also safeguarding the process of making natural dyes using bark, leaves, flowers and other parts of plants.
Now, other areas like Sanganer have come up as prominent centres of hand-block printing. While the traditional process was dying out due to the lack of interest of the younger generation, the slow rate of production and the onslaught of machine prints, some entrepreneurs are trying to preserve the original craft and also revive it by employing traditional artisans at their units.
Here are five entrepreneurs reviving traditional hand block printings using eco-friendly natural or AZO-free dyes:
1. Mohammed Bilal Khatri: The owner of Madhya Pradesh-based Bagh Print, Bilal is the recipient of the Excellence Award from the United Nations Educational Scientific and Cultural Organisation (UNESCO) in 2016 for reviving Bagh prints, which received the Geographical Indication (GI) tag in 2008.
He is a descendant of the Khatris, who converted to Islam under the influence of a Sufi saint and trace their roots to Larkana in Sindh (now in Pakistan). "Our ancestors settled down in Gujarat and Rajasthan. My great-grandfather moved to Madhya Pradesh in the 1930s and since then, we have been continuing Bagh hand block printing here in Dhar," he says.
Earlier, hand block printing in Dhar was done only by the Khatri community. But his father began training the locals, most of whom are tribal people. Some of these tribals have set up their hand block printing units.
Today, Bagh Print employs nearly 500 locals, who earn Rs 120 to Rs 1500 for hand block printing one suit.
They print 3 or 4 suits in a day and also work in the agriculture sector. 
The full story: Bagh Print: How Khatris are keeping the 500-year craft alive along with MP's tribals 
2. Suraj Narain Titanwala: He is among the few printers in Bagru who are still keeping alive the traditional method of handblock printing. His family has been Chippas or printers for the past eight generations.
"My forefathers used to design garments for Sawai Jai Singh II, the founder of Jaipur. We have dressed the royalty," says the national award-winning artisan.
In the late 1970s, as his family's printing business dwindled, Titanwala got a job in a bank. His two brothers also got government jobs. But in 1981, Titanwala decided to quit his job and return to his family business to revive the art, which was getting buried under machines. He employs 40 artisans in his unit.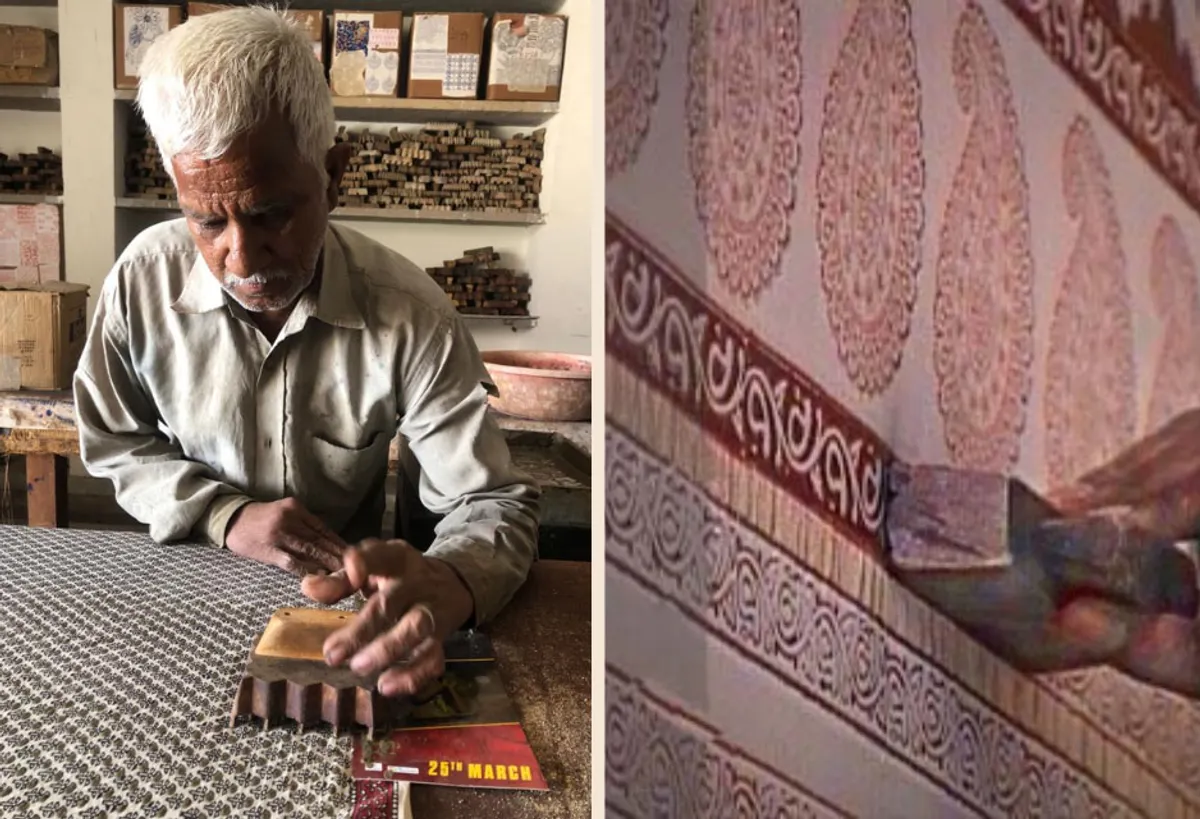 Titanwala provides fabric to Anokhi and some other retail stores in Delhi, Mumbai and Chennai. He also has a few buyers from Japan. Titanwala has set up a Bagru museum which was inaugurated by Union Minister for Textiles Smriti Irani in 2019. The Titanwala family has displayed fragments of very old textiles dating back 200-300 years. The museum showcases the entire printing process, from the Dhobi, Kharaudi, Rangrez, Neelgar to the Chippa.
Also Read: Rajasthan: Titanwala family struggles to keep alive Bagru's hand block printing
3. Shilpa Patel: After finishing her graduation from Ahmedabad, the capital city of Gujarat, Shipa Patel was still in a dilemma over what vocation to pursue. A visit to her hometown, Deesa, 150 km north of Ahmedabad, is what it took to find her calling – reviving and rejuvenating the art of hand block printing.
In 2013, she set up Chhapa, which sells Indian ethnic wear for women besides menswear, and kids' wear as well as accessories such as bags, belts and pouches. Among home furnishings, they sell quilts and cushion covers. The prices range from Rs500 to Rs5,000.
The uniqueness of Chhapa is mainly the contemporary prints. By making them appeal to the younger generation, Chhapa can provide consistent employment to 25 artisans and others in the value chain.
"The artisans cannot compete in volume and prices with the machines that can produce large amounts of fabric at a tenth of the price of hand-made fabrics," says Shipa.
"We wanted to rejuvenate the art of block printing by giving them a quirky dimension that would be popular with buyers and create demand so we could give artisans more work," she adds.
Her story: Chhapa: How this Gujarat family contemporized hand block printing to revive the dying art
4. Pitchuka Srinivasa: He is the second-generation artisan practising the traditional Pedana hand block print Kalamkari after the 15th-century craft was revived by handicraft connoisseur Kamaladevi Chattopadhyay post-Independence.
Though Pedana Kalamkari received a Geographical Indication (GI) tag in 2007, its fight with chemical dyes continues. "Many artisans find it convenient to use artificial colours as they are cheaper and cut short the process drastically," says Srinivasa, who continues to make all vegetable dyes at his unit. He employs 30 artisans directly and another 20 people indirectly.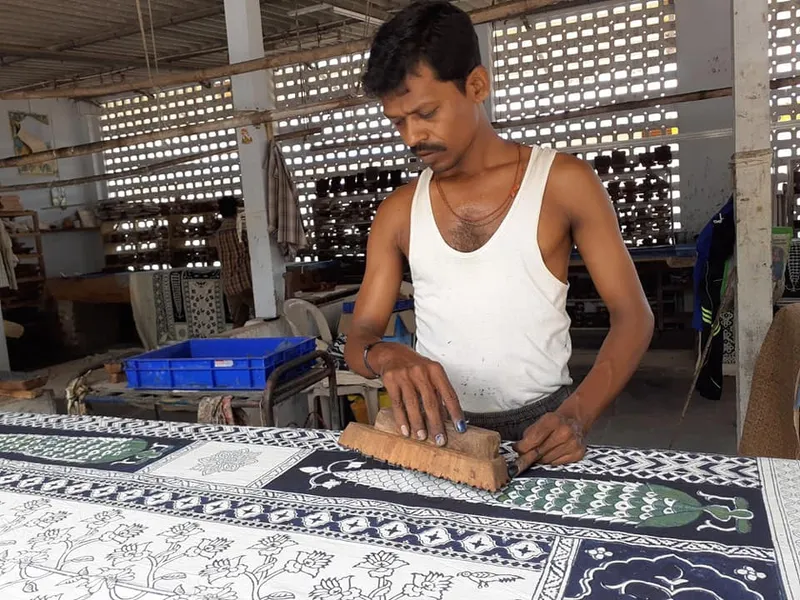 He follows the traditional block printing process under which the fabric is ready in 16 days beginning with natural bleaching using cow dung water and ending with soap wash. The entrepreneur has an overseas partnership with designer Mary Bergtold Mulcahy, who runs the Les Indiennes store in Hudson, New York. Apart from being available across the USA, Les Indiennes hand block print products are also sold in Australia, Canada, UK, South Africa and some European countries.
The full story here: Pedana Kalamkari: How Pitchuka Srinivasa has taken Andhra's 15th century craft to New York's high street
5. Mohit Ahluwalia and Jagjyot Kaur: This husband-wife duo started Raamae in 2019 to promote the ancient craft of handblock printing. Sometime in 2018, the couple visited Bagru and Sanganer, the two most famous textile centres of Rajasthan, to understand the block printing process. They also visited clusters of artisans where quilting is done. They tied up with seven block printing artisans from Sanganer and began working on the products.
"Block printing artisans tend to use four to five colours in one product, but we used only two colours. We also tried to blend designs to make them attractive to modern customers. This made the product more appealing," Jagjyot says.
Today, they provide livelihood opportunities to around 30 artisans, who now earn up to Rs1,000 per day. They work in a 5,000 sq ft block printing unit of Raamae.
"Apart from the 30 artisans, we provide a livelihood to around 100 people by outsourcing our works like quilting etc.," says Mohit. The products sell across India, Sweden and the UAE.
Read their story here: Chandigarh couple quits corporate jobs to revive hand block printing; empowers artisans
(US Anu is a Madurai-based writer. She specialises in stories around human interest, environment and art and culture.)