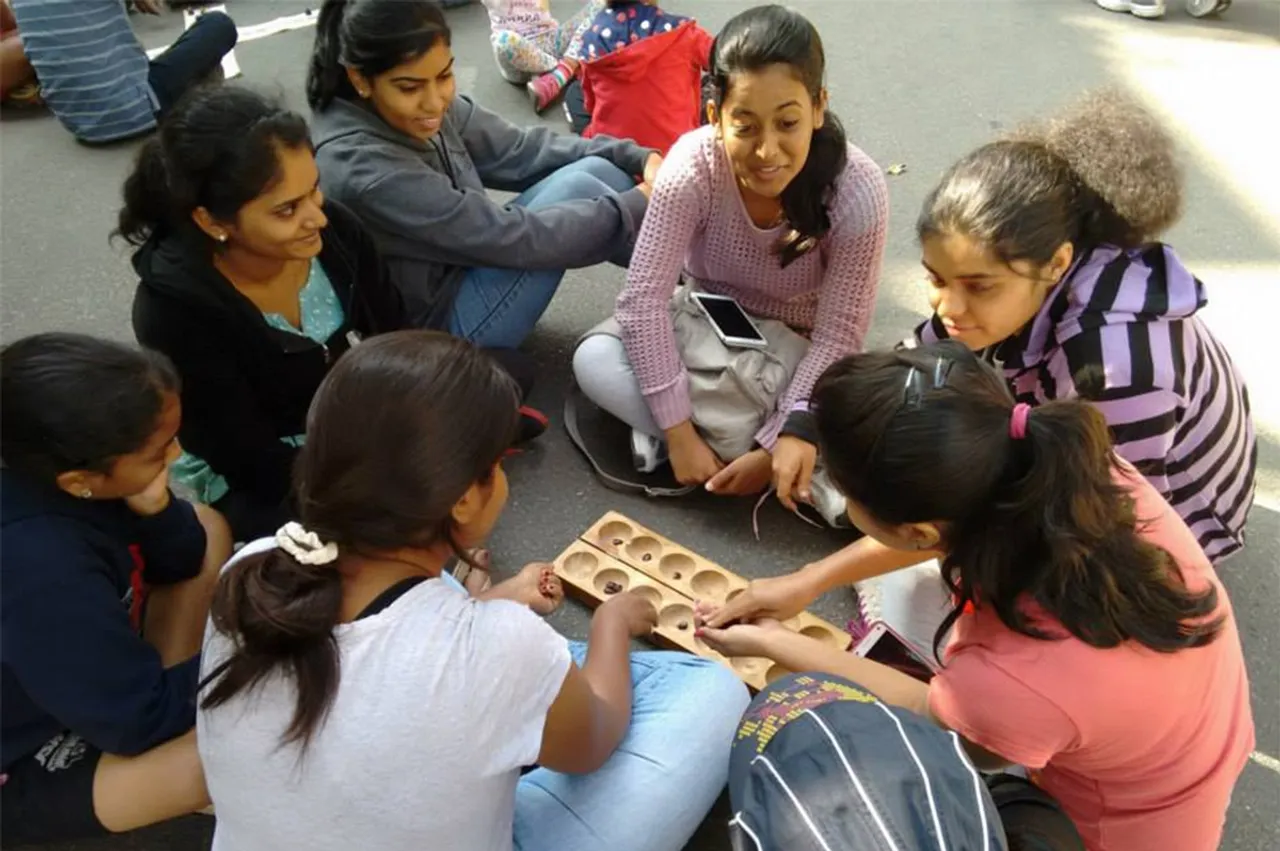 Children as well as grown-ups have been playing games for centuries in India and across the world. From the epic Mahabharata to Akbar's court and temple floors across India, games have been integral to the culture and history of of the country.
Games are not just a means to spend your leisure time. They increase social interactions, improve cognitive skills like decision-making and problem-solving and build confidence.
But today, children spend more time sitting alone with their laptops, tablets and mobiles, than playing games with each other. Increasingly, games as well as social interactions are taking a backseat as screen time is increasing.
Amid this scenario, some entrepreneurs are working to popularize traditional board games, sourcing their patterns from old monuments, havelis, temples and river banks. Some others are creating outdoor games as well using eco-friendly materials (plastic-free). And then some games inculcate values of sustainability and respect for the environment and Mother Earth among children. 
Here are five entrepreneurs who are making childhood more meaningful through traditional and educational games that will help children grow into well-rounded individuals of tomorrow: 
1. Amishi Parasrampuria & Manav Shah: After completing her education in Britain, Amishi returned to Mumbai in 2015. Initially, she launched The Upcycle Co which turned non-recyclable waste into creative décor items. By 2017, she had upcycled 1000 kilograms of waste.
But she was not satisfied. So, with her friend Manav, she collaborated on a new project to create a bigger and long-term impact. The entrepreneur duo launched Upcycler's Lab which creates eco-learning tools and programmes for parents and schools. Its motto is: 'Teach them young, teach them right'.
The Upcycler's Labs makes board games, puzzles and flash cards using recycled paper and they are themed around the environment. 
The products are exported to Singapore and Kuwait as well and are now being customized in regional languages. 
Read their story: Mumbai duo creates environmental games to teach sustainability to kids
2. Sreeranjini GS: Growing up in Bengaluru, Sreeranjini remembers playing many traditional board games with her friends. These ancient board games were etched on the floor on one side of her parents' home.
However, as an adult, she realised that traditional board games were going out of circulation. The new tech-heavy and violent games were taking over kids' worlds.
Sreeranjini did some research and met artisans involved in making games and toys. She read history books and talked to older people, visited historic temples and monuments where she found a treasure trove of traditional board games.
She then started creating prototypes of games which eventually led to the birth of Kavade ToyHive, which is reviving traditional games through handcrafted ancient pastimes and also creating larger installations in public spaces. The games are handmade by artisans practising various crafts across India. 
And the board game installations, in stone, in Bengaluru have made them popular in the IT capital.
Read the story: How Kavade is reviving ancient board games through handmade pieces & public installations
3. Shweta Chari: She founded Toybank in 2004. The Mumbai-based NGO organises highly curated play-to-learn sessions within the premises of government schools, low-income private schools, NGOs and community-based play centres.
Toybank's Volunteer Action and Inventory teams coordinate and handle the collection of games and toys, which help to improve communication, creative thinking, leadership, confidence and fine motor and critical thinking skills among children.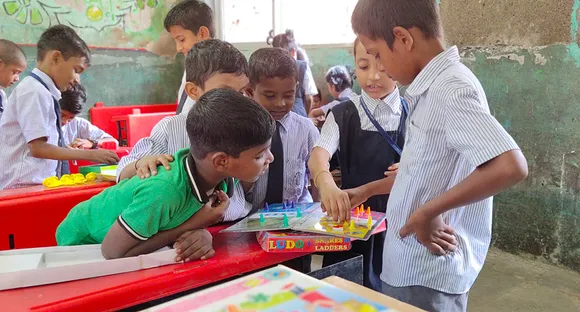 The play sessions comprise verbal communication activities, physical games, board games like ludo and chess and hula hoop among others using recycled as well as new toys. Toybank has around 400 play centres in 12 districts of Maharashtra.
Toybank also addresses life skills and behavioural skills among children to boost learning outcomes and lower absenteeism in schools. 
At-risk children could be having limited reading and writing proficiency, have experienced trauma or abuse, or have a disability, illness, or other such factors. Toybank works with them, helping them have a better future.
Here's the story: How Toybank's learning-through-play is helping at-risk children grow into responsible adults
4. RG Singh, HS Dharmendra and Dr Dileep KCR Gowda: Three friends on a visit to Yoga Narasimha temple in Karnataka saw ancient board games etched on the temple floor. This accidental discovery was the start of the trio's documentation of board games which were once played by priests, kings and commoners alike.
Since that day in 2004, the friends, have documented more than 500 spaces with games across Tamil Nadu, Pondicherry, Telangana, Andhra Pradesh, Maharashtra, Rajasthan and Uttar Pradesh.
They have found game patterns in the temples of Belur, Halebidu, Chamundi Hill, Shravanabelagola, Hampi, Somanathapura, all Hoysala temples and Arkeshwara temple besides Badami caves, Banavasi, Pattadakal. They have also documented games in Tamil Nadu's Chidambaram, and Srirangam temples; Kolhapur's Mahalakshmi temple (Maharashtra) and on the Sheetala ghat across the Ganga in Varanasi (Uttar Pradesh) among others.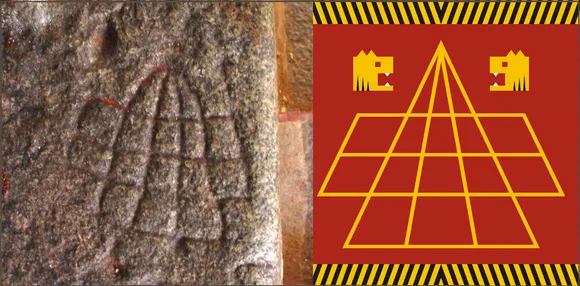 Gowda, Singh and Dharmendra have, however, not restricted themselves to just documenting these games. They have set up Ramsons Kala Pratishtana (RKP), a Mysuru-based not-for-profit art foundation working towards research, training, development and preservation of art and craft forms.
The trio is producing various boards and play accessories in about 30 craft clusters across India. 
These board game manufacturers include the inlay craftsmen of Mysore, Kalamkari artists and wooden toy (Etikoppaka) makers in Andhra Pradesh, Batik artists in West Bengal, hand-weavers of Solapur in Maharashtra and Pipli appliqué artists in Odisha.
Read the story: Meet India's ancient board game hunters
5. Vinita Sidhartha: Vinita turned to her grandmother for babysitting support when her children were growing up. Her grandmother taught the kids many traditional Indian games, which bridged the 80-year gap. 
Seeing her kids enjoy the traditional games, Vinita got interested in them. After a lot of research, she launched Kreeda in 2002. It researches and revives traditional indoor and outdoor games (like gulli-danda) and also creates games based on tradition. 
A much-loved brand, Kreeda regularly works with NGOs associated with senior citizens, special needs children and orphanages. Kreeda avoids using plastic and uses naturally-available materials as much as possible.
Also Read: Water literacy: Communities in Rajasthan's Bhilwara district are playing games to learn about water conservation 
Look up our YouTube Channel⁠⁠⁠⁠⁠⁠⁠