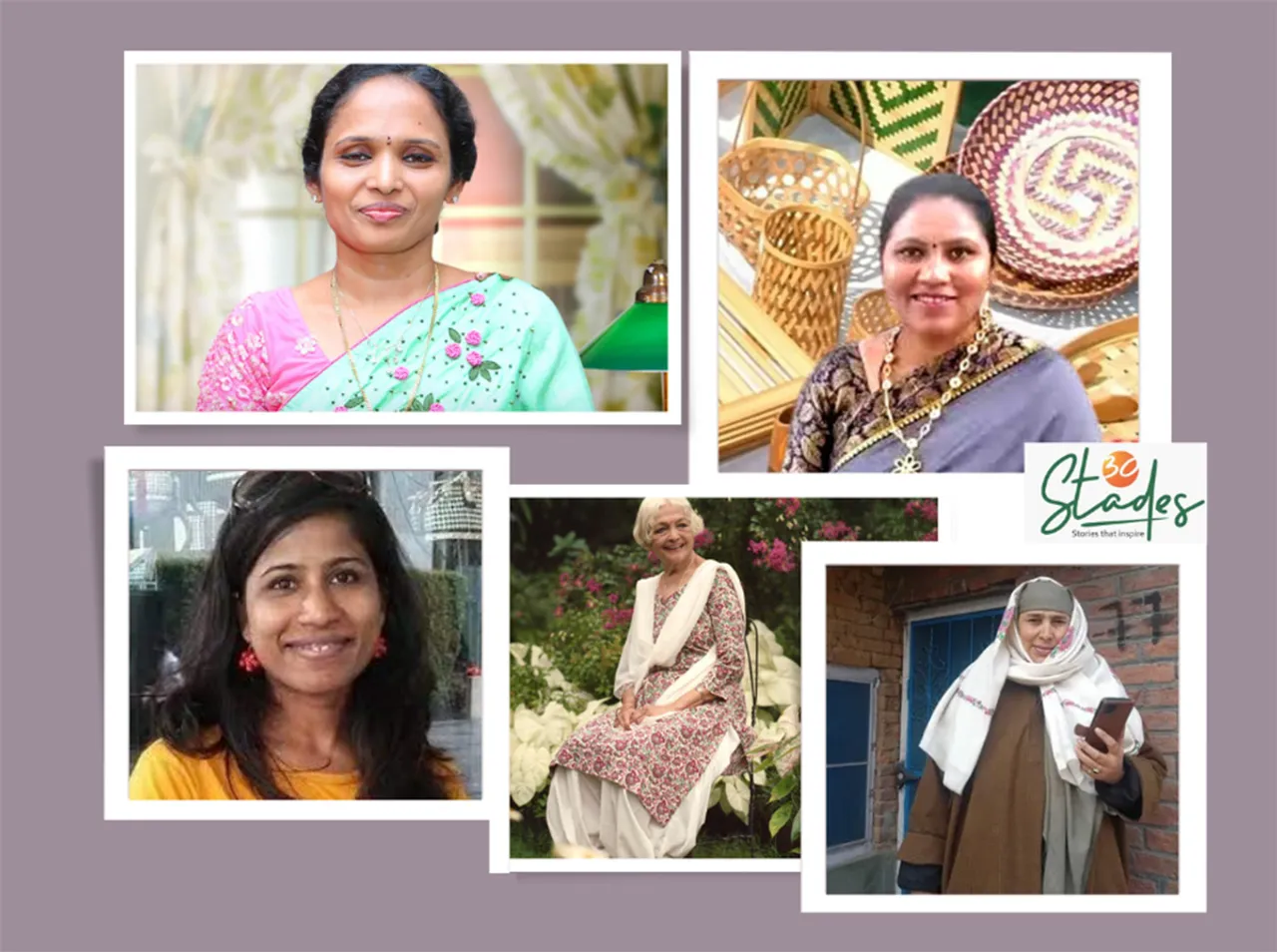 Women are breaking shackles and creating their own successful spaces in every profession in a male-dominated society. From space and aeronautics to medicine and technology, women are leaving their mark in every field today. 
However, there are also women who, from the confines of their homes, have started small ventures that have gone on to become successful businesses. Along the way, they have roped in other women, handholding them and teaching them skills so they too could stand on their own feet.
These ventures range from food to embroidery and quilting to bamboo crafts. 
What's common in the stories of these women entrepreneurs is their resolve to achieve their goals and an underlying desire to empower other women. 
Here are stories of five women entrepreneurs from different parts of India who started home businesses that went on to change the lives of many others:
1. Zamrooda Akhtar, Jammu & Kashmir: Zamrooda lives in the Kund village of Kashmir's Kulgam district. She was forced to drop out of school after class 5 due to the poor financial condition of her family. But her enterprising nature did not let her sit idle.
As a teenager, Zamrooda learnt crewel embroidery, traditionally done on shawls using woollen thread. She began embroidering household products like drapery, upholstery and linen items with crewel, providing much-needed financial support to her family.
At the same time, she wanted to help women in rural areas to learn some skills and earn a living. When she saw educated girls sitting at home, unemployed, it troubled her and she wanted to do something to help them.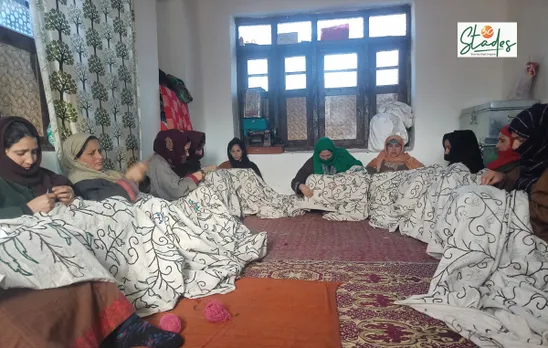 She used her funds to set up training centres to teach crewel embroidery to women so they would have an avenue to learn and earn. Today, she runs 300 centres in the adjoining districts of Anantnag and Kulgam where around 4,000 women have undergone training so far.
Read her detailed story here: School dropout woman entrepreneur skills 4,000 Kashmiri women in crewel embroidery
2. Usha Varia, Bihar: Around 2009, when Usha visited her parents at Gaya, Bihar, she felt they were getting affected by isolation. All seven of their children had settled down in different cities after completing their education and getting married and loneliness was taking a toll on them, especially her mother.
Usha, a textile designer and social development professional from Bihar, thought of setting up a home-based self-reliant enterprise that would not only utilise her mother's excellent crochet skills but also empower women and girls, who mostly remain on the fringes of Bihar's patriarchal society.
Usha, who is now settled in London, says she wanted to give back to her roots and work for the betterment of girls and women. She has worked in various cities in India and other countries as a development consultant. Samoolam, her zero-waste craft brand, was a natural outcome of all that she wanted to do.
In 2009, Usha's mother Geeta Devi (who passed away in 2020) began training 12 rural women in crochet craft in the garage of her father, a car mechanic. 
Usha herself took the finished products to stores and exhibitions pan India. True to the philosophy behind it, Samoolam has trained over 500 women in crochet craft in the last 12 years. The enterprise is now profitable and empowering women in Gaya.
Here's the full story: Samoolam: How Usha Varia's home business crocheted a success story while empowering rural women in Bihar
3. Chinni Swamy, Uttarakhand: Chinni would make patchwork quilts as a hobby. When she moved to Purkal village in Dehradun in 2003 she saw the tough condition of women. The local men were mostly alcoholics and women were suppressed, living a hard life of financial dependence on their menfolk. 
Since the area did not have any native crafts, Chinni decided to teach them patchwork and quilting as a means of generating income. 
Some of the women began quilting and patchwork in her house and as the number of women grew, Chinni set up a unit nearby.
She founded Purkal Stree Shakti a social enterprise that provides financial independence to hundreds of women in the Himalayan village.
Aiswarya Enolla Patri, Bannee Batta and Astha Giri worked in Purkal as designers and marketing managers. In 2021, Chinni handed over the reins to them. Bannee, Astha and Aiswarya converted the organisation from an NGO to a social enterprise in 2021.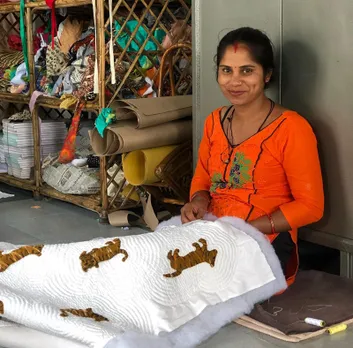 Before the pandemic, about 250 staff members from 42 villages worked with Purkal Stree Shakti. Now, the social enterprise has changed the model, with most women working from home.
More here: Dehradun: How Purkal Stree Shakti is quilting joys & empowering women in the foothills of the Himalayas
4. Francy Joshimon, Kerala: When Francy Joshimon lost her father to cancer in 2019, the family concluded that it was the chemical-laced food that was playing havoc with the lives of people like her father.
That made Francy determined to make food products that were safe for consumption and good for health.
In 2019, she founded Minnus Fresh Food Products which offers chemical-free organic food products.
Francy studied only till class 12 but her desire to bring about a change helped her set up and grow her organic food business.
Minnus Fresh Food started as a home business selling jackfruit puttu powder and some other products to friends, acquaintances and other local customers. As the demand grew, Francy and her husband invested personal savings and took a loan of Rs 30 lakh for machinery and other processing equipment to set up a plant.
Women working at Minnus are members of Kudumbashree, a community organisation of Neighbourhood Groups (NHGs) of women in Kerala.
 Kudumbashree has been effective in the empowerment of women in both urban and rural areas of the state by providing them with livelihood opportunities and allowing them to fight for their rights.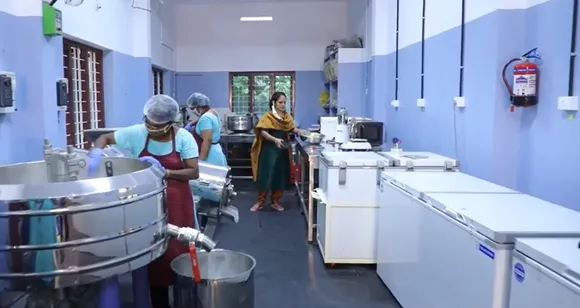 The full story: Kerala: How this 12th-pass woman turned her organic food processing home business into a successful start-up
5. Minakshi Walke, Maharashtra: When Minakshi lost her baby following a miscarriage in 2018, she was devastated and lost all interest in life. Some friends suggested she resume handcrafting items to keep herself busy. 
At that time, Minakshi who lives in the Bengali Camp slum area of Chandrapur district in Maharashtra learnt about a government training programme in bamboo handicrafts. She did the 70-day course at the Bamboo Research & Training Centre in Chandrapur. 
This training helped her come out of her loss and changed the course of her life. She started making items such as lamps, baskets and bowls from Bamboo and sold them online. The response was good and her business picked up. 
As work increased, Minakshi began training other women to work with her. 
Minakshi provides them with the raw materials and designs and they work at their home. They supply the finished products to her. 
Each of these women ends up earning about Rs 8,000 to Rs 10,000 per month depending on their output. Minakshi has buyers across India and also gets orders from Switzerland, London, France, and Sweden as people prefer to use sustainable and environment-friendly products. 
More here: Made in Chandrapur slum, sold in Switzerland: How this woman from Maharashtra handcrafted a successful home business with bamboo