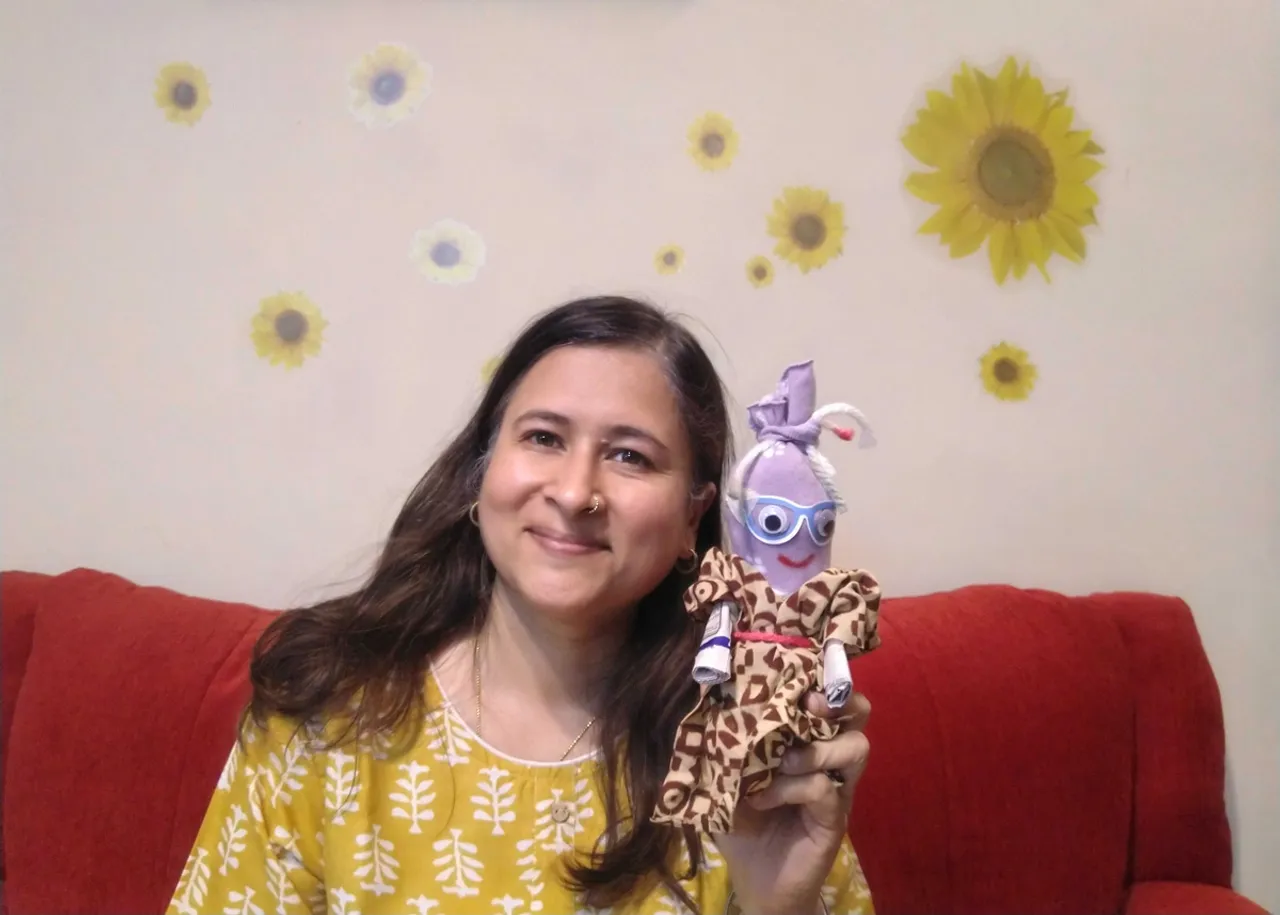 Having worked on mental health issues, disability rights, and child rights since 2002, Dr Shweta Verma was no stranger to the social and emotional problems faced by those with disabilities. However, when her son was born with various health conditions in 2016, she found herself facing a new set of challenges. She wanted to raise her son in an environment where he felt accepted and valued, despite being different from others.
After extensive research on products and spaces that promote inclusivity, Shweta realized that there was a lack of consistent resources and support for preparing children with disabilities. 
"Most people think that talking about disability is a very tragic, serious topic but I wanted to change that," says Shweta.
"If nobody is talking to children or preparing children, if nobody is preparing my child for the fact that he's different then I would do that. So I and Jamal Siddiqui started Ginny's Planet in 2019 to create products or triggers to have these conversations," says Shweta. 
Jamal and Shweta believe that every person, regardless of their background or abilities, should have the opportunity to thrive and flourish. They wanted to create a world where differences were embraced and celebrated, and where empathy and respect for diversity were the way of life. The duo put in Rs2 lakh as directors and raised Rs3 lakh through friends and families and set out on the journey to promote inclusivity and diversity. 
The concept of Ginny's Planet revolves around a doll named Ginny who has nine fingers, a radial club hand (her right arm is shorter than the left), and wears spectacles. The unique doll immediately helps to strike up a conversation about being different. 
"Most people, when they have the Ginny doll, automatically realise why we may have created her. As soon as the doll comes into a child's hand, the child starts noticing the differences and considers it as a companion," she says.
While global toy giant Mattel introduced Barbie dolls with disabilities (like Vitiligo and no hair) in May 2022 to help kids understand diversity, Shweta introduced Ginny to the world in 2019. 
Also Read: Karnataka's Hosa Belaku gives financial stability & dignity to artisans with disabilities
Being different is okay
"Ginny is not meant to be inspiring. She is meant to be an ordinary child having fun, making mistakes, learning with diverse experiences, and bonding with friends who are a bit like and a bit unlike her," she adds
"In a world full of 'perfect' dolls, Ginny for us has been a wonderful alternative, that has helped us normalise the so-called physical flaws we are often made to fear and reject," Shweta says.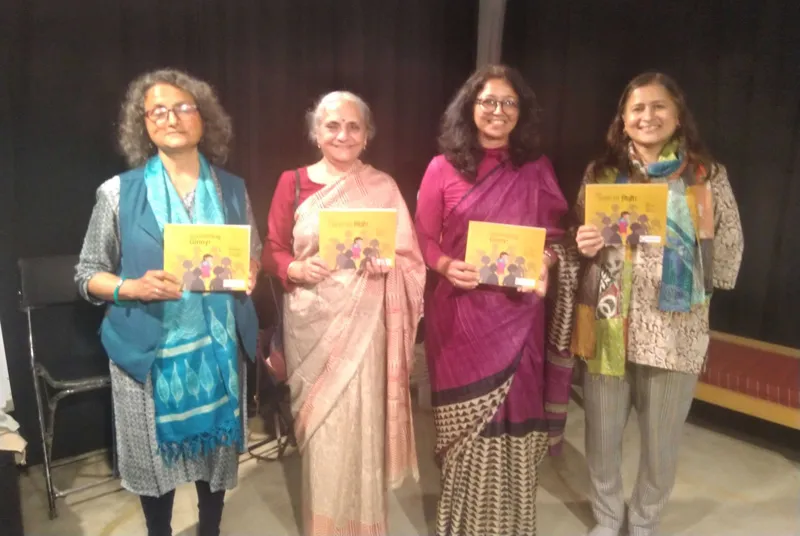 Bindiya R, the mother of eight-year-old Avnei, says: "My daughter was four years old when she first saw Ginny. She was instantly curious about her glasses, her radial club hand and why it was so. 'How does Ginny eat food? Could Ginny colour and paint like me? Why does she have nine fingers when I have ten?" 
Her questions led her mother to engage in a conversation about disability and diversity – that there are people and children who may look different but are actually not. 
"I'm hopeful that such conversations would help my four-year-old to develop a positive attitude towards differences," Bindiya says.
Bringing about a change
Ginny's Planet has two broad areas of work, one is through products and another is through training and workshops. It has created a range of products like dolls and craft kits in partnership with fellow NGOs working towards a similar cause that act as triggers for conversations on disability.  
Apart from the products segment, Ginny's Planet offers paid online and offline workshops for parents, caregivers, and educators. 
It also organises doll-making workshops, story-telling and craft sessions where they talk about how 'Being different is okay'. 
This is also the tagline of Ginny's Planet. 
"You can use these trigger conversations in birthday parties, employee engagement activities, summer camps or schools, which works with both children and adults," says Shweta. 
The social enterprise has trained around 3,000 individuals on how to have conversations with children. They have organised over 300 workshops and have been selling their products across India and the Middle East. It expects its annual revenue to cross Rs 10 lakh this fiscal.
Also Read: From chopping, cooking to serving, how the differently-abled run Mumbai's Café Arpan
Ginny's Planet has also launched Mom-Internship, which is a specialized three-month programme that aims to provide a unique opportunity for mothers who wish to return to work after taking a break. This internship is designed to support and enhance their skills, knowledge, and confidence, enabling them to adapt to the evolving work culture.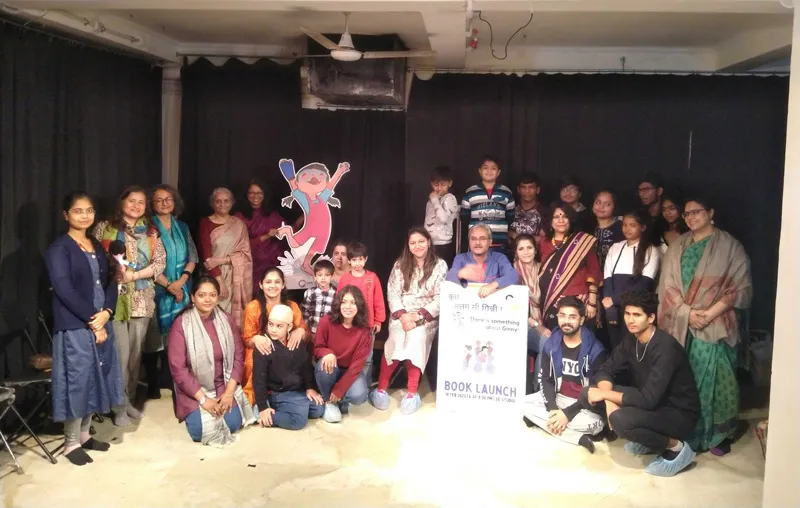 "I had a break of six years in my career. I was looking to get back into mainstream work. This was the perfect opportunity to ease back into the corporate world," says Pallavi Aggarwal, Marketing Head at Ginny's Planet.
Apart from this, they also have summer internships and Sparkles internship, which is open to people with disability or diverse backgrounds. They usually have small batches of 6-7 people. They have onboarded 10 people for the summer internship for 2023. Once people complete their internships, they either get a paid extension or start working as part-time employees based on their skills. 
The challenges of bringing about change
Talking about the challenges, Shweta says, "People or schools don't want to pay for such services. When you are talking about inclusivity and diversity, people expect it to come for free." 
Therefore, Ginny's Planet presents its offerings in an appealing way that encourages people to purchase them. Their aim is to promote diversity and inclusion through crafts and activities.
Ginny's Planet, which strongly believes in collaboration, has partnered with non-profit organisations like Foodshaala, Tara Homes and Caregiver Saathi among others. 
It expects to turn profitable by the end of this year and it looking to take its workshops to schools. 
Ginny's also offers kits with Ginny dolls, story books, colours and other materials for parents and teachers to help initiate the conversation with children about empathy, diversity, disability, and inclusion. 
"I want people to start believing Ginny's Planet is the go-to place for them when wanting to have fun conversations about inclusivity and diversity," says Shweta.
(Riya Singh is a Ranchi-based journalist who writes on women empowerment, environment & sustainability)
Also Read: This clinical psychologist is empowering people with autism & developmental disorders; 40,000 benefitted so far