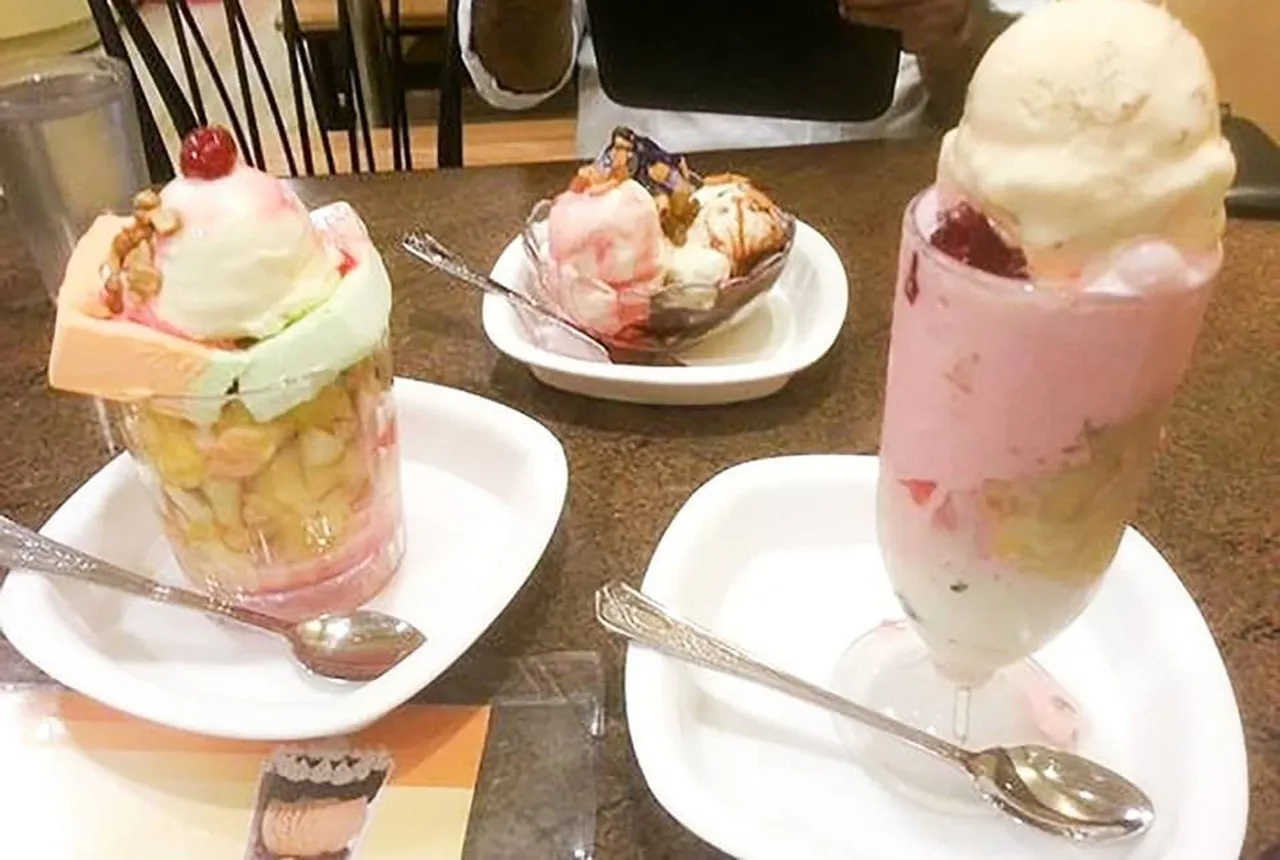 Do you know which city has India's largest ice cream parlour? Where can you buy a pizza ice cream? And which city has given birth to unique ice-cream flavours including those with black pepper and dry ginger? The answer to all these questions is Mangaluru (earlier Mangalore) – the ice cream capital of India.
The streets of this coastal city in Karnataka are lined up with parlours and kiosks offering ice-cream sandwiches, popsicles, sundaes, and scoops besides a variety of ice-cream shakes. 
Mangaluru is the birthplace of many iconic ice cream manufacturers including Ideal, Hangyo and Rayan which sell not only in Karnataka but also in Tamil Nadu, Kerala and Goa. 
And India's largest ice cream parlour is owned by Ideal Ice Cream in Mangaluru with a seating capacity of over 300 people.
The annual revenue of Mangaluru's ice cream industry is pegged at around 100 million dollars (around Rs 82 crore). The industry creates not only tantalising flavours but also employment. To keep up with the changing times and competition, local brands have been at the forefront of gastronomic innovation.
Also Read: 10 lip-smacking street foods of Jharkhand
Bursting with flavours
The success of Mangaluru's ice cream sector lies in a combination of entrepreneurship, innovation and the city's large dairy industry. Mangaluru and its nearby areas have some of India's most productive dairy initiatives like the Dakshina Kannada Co-op Milk Producers' Union, Nandini, and a host of entrepreneurial dairy ventures. 
This ample supply of milk has resulted in the development of a large number of related industries, ice cream being one of them.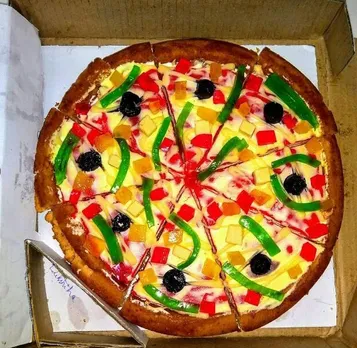 But the number of brands apart, the city has also developed unique ice cream flavours that make it a go-to destination for foodies. 
Manufacturers have created flavours using several spices and condiments, putting Mangaluru on the food map of India. Ideal Ice Cream alone has over 50 flavours on offer.
There are flavours like Dilkhush, Tiramisu, Parfait, Chocolate Dad, Gadbad, Panak, Bella, Jackfruit Payasam, Beehive, Senorita, Sandy nuts and more. Idea ice cream has introduced traditional flavours like jaggery, branded as Bella Candy, while Panak is based on the traditional summer drink made from jaggery, sonth (dry ginger), black pepper and cardamom on Ram Navami.
Also See: Ever heard of these summer drinks from India?
Parfait comes in a big glass, layered with ice cream at the bottom, followed by fruits, slanting ice-cream slabs, rose syrup and topped with cherry and dry fruits. 
But what tops all the flavours is 'Gadbad', a unique ice cream created in Mangaluru. Ice cream lovers from across the world swear by it and locals say NRIs come to the city just to taste this delicious ice cream. 
Also Read: Uttarakhand: Garhwali & Kumaoni food in pictures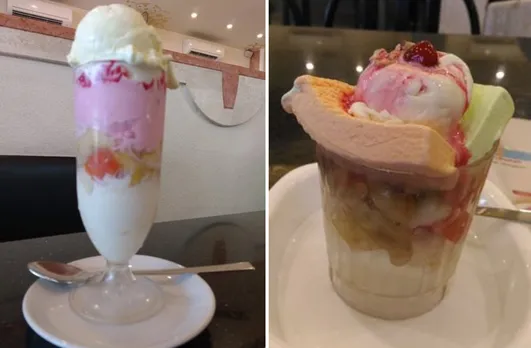 According to locals, the 'Gadbad' ice cream was created by the owner of Diana, a restaurant in Udupi. In 1962, some customers visited the restaurant in winter and asked for ice cream. Mohandas Pai, the owner, realised there was not enough ice cream for 20 customers. He suggested to his staff to mix two-three scoops of different ice cream flavours in a tall glass and top it with fresh fruits, dry fruits and raisins. 
After 10 days the customers came back and asked for the same ice cream. They said they wanted the ice cream which the restaurant served them in 'gadbad' which in Kannada means confusion. That is how the ice cream got its name.
So, if you happen to visit the city, don't miss the sweet treats there.
Also Read: Ten Indian sweets that have received the GI tag & how they are made