Climate change is intensifying with each passing day. Rising sea levels, changing rainfall patterns, frequent cyclones, flooding and higher temperatures across the globe are all because of climate change. 
Amid this grim scenario, one of the strongest hopes of saving the planet lies in trees and forests. Forests not only provide oxygen that is critical for the survival of all living beings but also play an important role in mitigating the frequency and intensity of extreme weather events such as heat waves, droughts, floods and tropical cyclones. 
Forests are also important in sustaining livelihoods, providing water and food security, and regulating global rainfall patterns. 
By binding the roots, trees prevent soil runoff, which can otherwise clog the water bodies and result in floods. As homes to a vast variety of birds and animals, forests conserve biodiversity and also prevent man-animal conflict.
To reiterate their importance, March 21 is observed as the International Day of Forests every year after a resolution was passed by the UN General Assembly in 2013. Various events such as tree plantation drives are held annually to raise awareness about the importance of forests and trees.
However, according to the UN, each year approximately 12 million hectares of forest are destroyed. This is responsible for roughly 25 percent of global greenhouse gas emissions.
Deforestation and land degradation also undermine efforts to build resilience to climate impacts and threaten forest-dwelling communities.
Globally, the leading causes of deforestation around the world are agriculture, timber logging, mining and urbanisation. The FAO Global Forest Resources Assessment 2020 says the annual rate of deforestation was estimated at 10 million hectares between 2015 and 2020.
According to Global Forest Watch, between 2002 and 2021, 68.4 million hectares of humid primary forest were lost globally, making up 16% of its total tree cover loss.
From 2001 to 2021, there was a total of 437 million hectares of tree cover loss globally, equivalent to an 11 percent decrease in tree cover since 2000.
The scenario is equally grim in India. As per the Global Forest Watch, India lost 2.07 million hectares of tree cover between 2001 and 2021, equivalent to a 5.3 percent decrease in tree cover since 2000.
Amid this gloom, there are forest warriors – both individuals and organisations -- fighting to save the depleting green cover and revive the natural habitats of flora and fauna. Here are five forest warriors working hard to make India greener by planting trees:
1. Meera Chandran quit her job at TCS to co-found Forest First Samithi, an NGO that conserves native plant species and eco-restores degraded lands in the Western Ghats.
Forest First began with work towards the restoration of private lands and coffee estates in Kerala and Karnataka. Over the years, the NGO began working on degraded forest lands and sacred groves found around places of worship.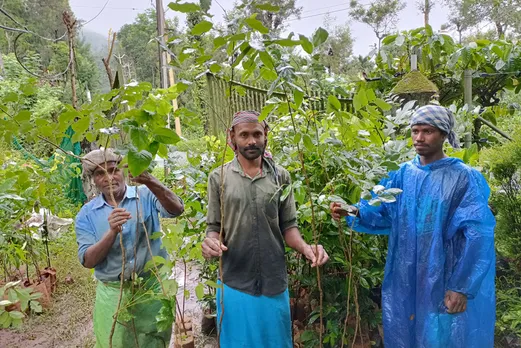 So far, Forest First Samithi has restored over 300 acres of land in Wayanad (Kerala) and Kodagu in Karnataka in the Western Ghats. It has helped conserve over 100 varieties of native trees.
Read her story: Meera Chandran: This woman quit TCS to fight invasive plant species & restore degraded forests of the Western Ghats
2. Apurva Bhandari, who has an MBA in Oil and Gas Management, worked as a consultant to several IT firms in India and abroad. But he felt he had a higher calling and quit his job to work for environmental conservation.
Now 44, he decided to set up SankalpTaru Foundation in 2012 to take forward his mission to increase global green cover. To engage people in his initiative to green the planet, Apurva used technology and made planting trees as simple as a tap on the mobile screen.
SankalpTaru has planted more than 3.5 million trees across India. The plantations have sequestered 1.5 million tonnes of carbon dioxide, generated 3 million tonnes of oxygen, and aided 30,000 farmers. This will also generate nearly Rs130 crores of revenue for the farmers and produce 50-kilo tonnes of fruits per season.
Here's the full story: SankalpTaru: Planting 3.5 million trees, helping 30,000 farmers, one click at a time
3. Krishna Kumar Suresh founded Chennai-based NGO Thuvakkam (meaning 'the beginning' in Tamil). It is giving new lungs to one of the most polluted cities in India. Their work began in 2014 and, since then, Thuvakkam volunteers have planted more than 70,000 trees, working towards creating green spaces not only in Chennai but throughout Tamil Nadu.
Along with private entities, the NGO has created Miyawaki forests throughout Tamil Nadu.
Read the story: Growing green lungs: How Thuvakkam is creating urban forests in Tamil Nadu
4. Gaurav Gurjar:  In western Rajasthan's scorching arid landscape, a team of young men and women, led by Gaurav Gurjar, are attempting to protect the desert environment. Non-profit Maruvan has undertaken a project to conserve and revive the water bodies, local species of plants and traditional architecture techniques that have been used in the desert for thousands of years.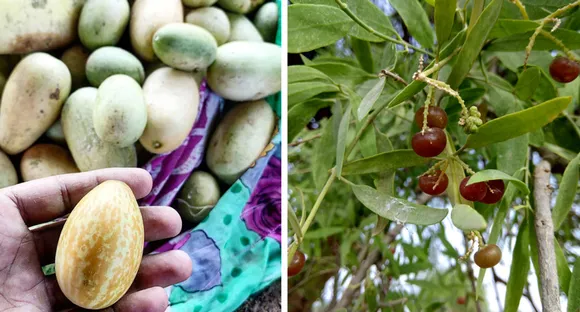 When they started work, the Maruvan team scouted for seeds of native species that had almost died out. They collected the native seeds from sacred groves, wild patches and temples and developed seedlings with the help of local nurseries and planted them. Now the plants have grown and are producing more seeds.
Here's the story: Return of the native: How Maruvan is restoring Rajasthan's desert habitat
5.  Professor Shyam Sundar Jyani from Rajasthan is on a green mission. Prof Jyani has been leading a green movement since 2006, planting over one million saplings in the desert landscape. His efforts have almost doubled the green cover in the arid Bikaner district.
For his pioneering work on familial forestry, Jyani was awarded the United Nations Land for Life Award for 2021.
Prof Jyani believes his efforts have been successful because he was able to inspire villagers to adopt the practice of 'familial forestry', which promotes treating plants as family members. He has linked 5 lakh families in 400 villages of the Bikaner division, which comprises four districts, with familial forestry.
More here: How a sociology professor is turning arid Rajasthan green