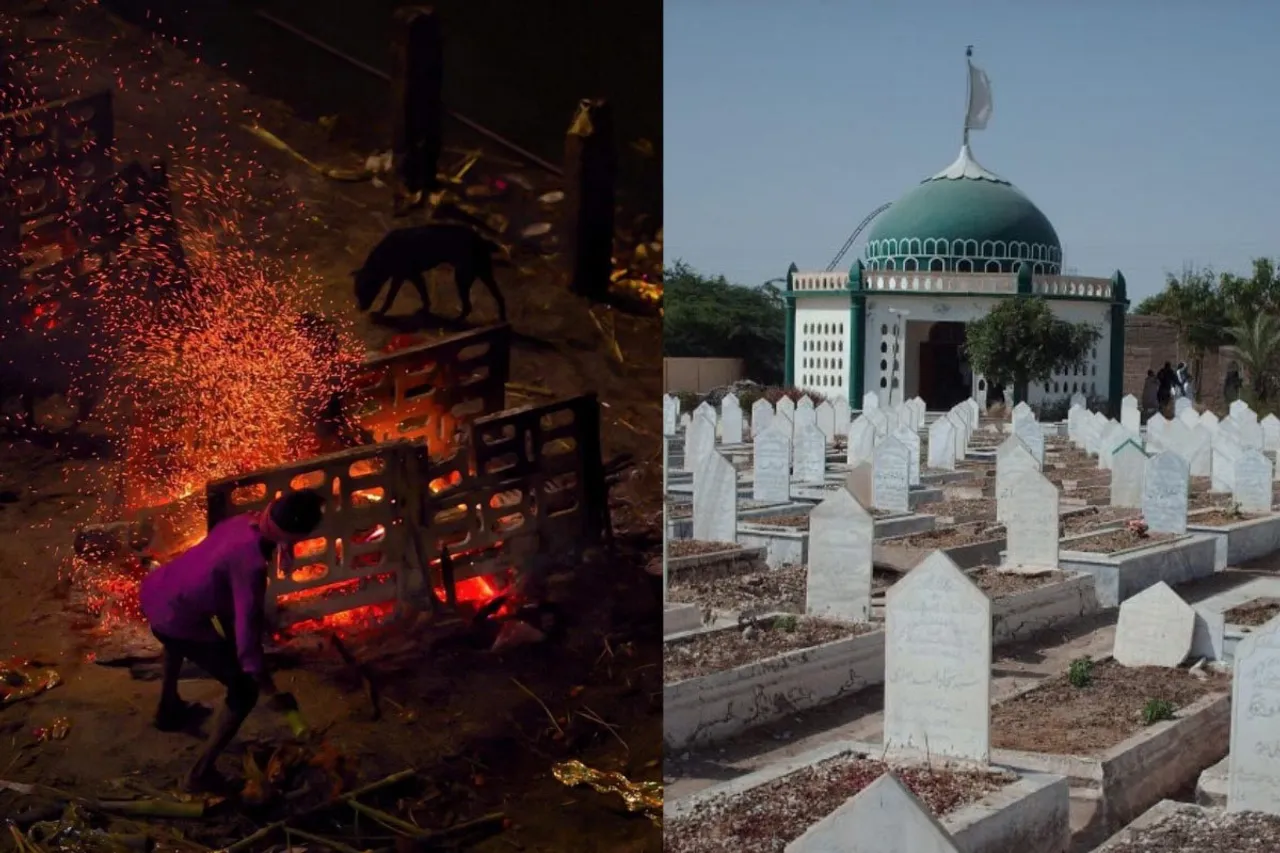 wp:paragraph
A mechanical digger (commonly known as a JCB machine) is the new helper at Jadid Qabristan Ahle Islam, a graveyard near Delhi Gate, one of the cemeteries designated for the burial of those who have died of coronavirus disease (COVID-19). Since the World Health Organisation (WHO) guidelines mandate that the burial pit should be 10 feet (3 metres) deep, JCBs have become a necessity.
Thousands of miles away in Varanasi, the abode of lord Shiva and the gateway to moksha (liberation from the cycle of life and death), things have changed too.
Also Read: India's tribal & ethnic groups dodge the Coronavirus minus sanitisers, science or support 
Earlier, people from across the country would come here to cremate  their loved ones. As per Hindu belief, cremation in Varansi, also known as Kashi and Benares, leads to salvation.
They are buying essentials on credit from local grocers in the absence of enough money to feed their families.
Also Read: Coronavirus Lockdown: Kitchen warriors work round-the-clock to feed millions of migrant labourers
Economics of death
"We normally get between Rs 500 and Rs 2,000 for performing the last rites. It depends on how wealthy the family of the deceased is. But after the lockdown, those who come to the ghat are not giving us more than Rs 500 as they are also short of money," says 51-year-old Bahadur Choudhary, who belongs to the Dom clan. Doms trace their lineage to Kallu Dom who, according to mythology, was cursed by Lord Shiva for trying to steal an earring of his consort Parvati.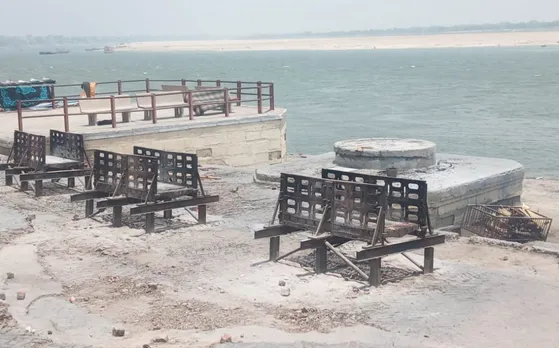 "On an average we used to receive around 50-60 dead bodies on the Harishchandra Ghat and 75-80 bodies on the Manikarnika Ghat before the lockdown as people from all over the country would come here. Now, we get only 15-16 bodies a day, leaving us with little money for survival," says Choudhary, who has five children.
With the two ghats being in the Red Zone, there is a complete restriction on movement. "Around 25 days ago, the government had provided 2 bags of food grains per family. We have run out of supplies now. We purchase essentials on credit from grocery shops," says Choudhary.
Also Read: Coronavirus Lockdown: Homelessness, loan defaults loom large as North East migrants face discrimination and job cuts     
Meanwhile, Masroor Ahmed, Managing Committee Secretary of Jadid Qabristan (Delhi), indicates how they charged a fee of Rs 2,000 per burial in normal times, which they have waived off now. "But families have to bear the cost of the JCB machine which is between Rs 5,000 and 6,000. The family members accompanying the body cannot come in the same ambulance in which the body is brought. So they have to pay to hire another ambulance if they have no means of transport. They also have to buy PPE kits, which cost Rs 1,000 each. So they are forced to bear additional costs," he laments.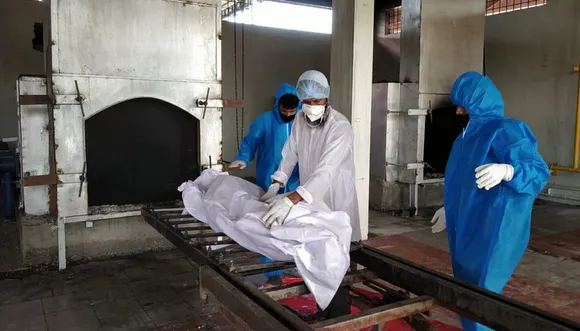 Since the body comes packed and sealed from the hospital and no one can touch it, it is taken straight to the grave. "Relatives are not allowed to handle the body. It is lowered into the grave by the ambulance staff and health workers all of whom wear PPE kits. The JCB then fills in the pit with mud," Ahmed adds.
How lives have changed
In Surat, Gujarat, 51-year-old Abdul Malabari has taken up the task of burying the deceased COVID-19 patients at a time when some families refused to perform the last rites of their members. The Surat Municipal Corporation has entrusted Abdul and seven other people from his NGO Ekta Trust, to bury the COVID-19 bodies.
Also Read: Lessons from COVID-19 Lockdown: 10 tips to build your emergency fund
The lives of all those involved in COVID-19 funerals have changed. Malabari and his team have not seen their families for over a month. They get their clothes and food on a regular basis from their homes. Their clothes are left in a disinfectant chemical solution for a day before being washed.
Before the COVID -19 crisis, the team used to wear gloves and a mask while handling the bodies and now they use PPEs. "Unlike before, we are not supposed to re-open a COVID-19 burial place for five years as per WHO guidelines," says Malabari, who carried out the first funeral in 1990 when he found an unclaimed body of an HIV/AIDS-infected patient in Surat.
With hardly any families coming to Varanasi for last rites now, Choudhary says his family members are able to sleep at night after many decades. "Since there is hardly any business now, we generally spend the day sitting at the ghat waiting for a dead body for cremation. And for a change, we get to sleep soundly in the nights, which were otherwise spent tending to burning corpses," says Choudhury, who started working at 14.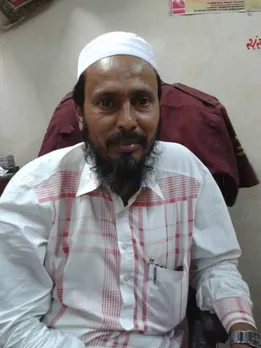 However, at the Nigambodh Ghat, the largest and oldest crematorium in Delhi, six incinerators are used for COVID-19 victims instead of wooden pyres. They are run with CNG and no wooden logs are used.
Sanitisation is a priority at all the places where COVID victims are buried or incinerated. At the Varanasi funeral ghats, the labourers stopped turning up for work fearing COVID-19 infection. A COVID-19 affected body was cremated on April 5 on an electric pyre by the regional administration and the entire Ghat was sanitised later, Choudhary says.
Also Read: How COVID-19 is bringing people and administration closer in Kashmir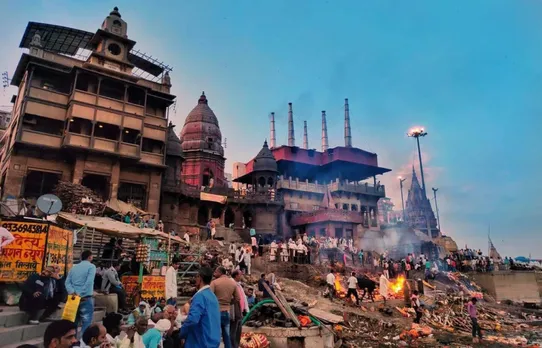 At Jadid cemetary, spread over 54 acres, Ahmed points out that caretakers have been provided masks, gloves and caps to keep them safe. A team from the Municipal Corporation of Delhi comes every other day to sanitise the places where COVID-19 bodies are buried.
But that's the reality of life and death in a world struggling with a deadly virus.
(Vedant Sharma is a Gujarat-based freelance writer; Mona Singh is a Rajasthan-based writer and wanderer)
Also Read: Cooking to survive vs cooking as a hobby: How coronavirus lockdown is changing food habits