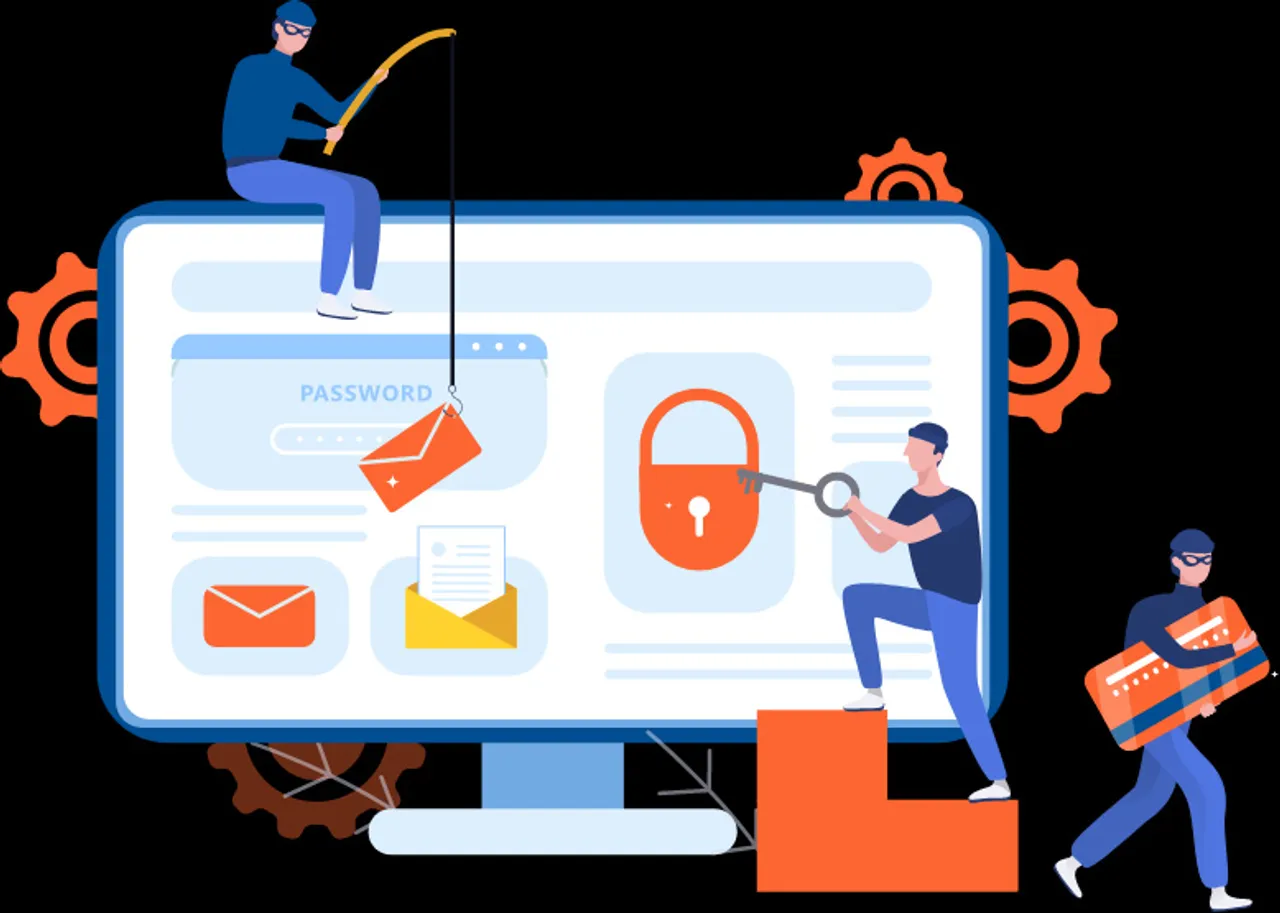 In 2013, two friends set up a cyber security firm that could provide a platform to combine multiple technology services rather than a piecemeal approach on a threat basis. Coronavirus (COVID-19) lockdown and work from home is prompting more enterprises to look for security solutions, giving a leg up to Mumbai-based Sequretek, which has signed up 16 new clients since April. Mona Singh caught up with Pankit Desai, Co-founder and CEO of Sequretek, to understand the changing perception of Indian enterprises towards cyber security, business growth of the company and what lies ahead. Edited excerpts: 
1. You founded Sequretek with Anand Naik in 2013. Since then a lot has changed in how Indian companies perceive cyber security.
The whole idea behind starting Sequretek was to simplify security solutions, which had become very complex in terms of implementation in customer environments. The traditional security is reactive – when there's a problem, your product comes out and solves it. From the customer's perspective it becomes very difficult to understand what is important, which technology should be implemented, etc. We felt the time was right, for us, to change how security gets consumed and instead of a product approach build a platform where you can combine multiple technology elements and offer simplicity and assurance to customers. Broadly, that was the thought process. The question that we continue to ask ourselves is that the technology we are building will stay relevant for a long period of time or not.
We felt that whatever be the transformational journey of customers, they will continue to have employees and these employees will have assets that they will use to interact with the company. And the other part that we were very certain was that data centres and applications were moving to the cloud, which meant that there was going to be a certain wave where more computing was going to be consumed. And the last part was that businesses were going to be integrated with each other strongly and be a part of a digital value chain instead of a business value chain. So, that was the broad hypothesis with which we started.
2. What were your focus areas?
We picked four major areas where we thought we could solve problems for our customers and secure the employees' devices which are used to communicate with the organization. Earlier, companies had a strong external security and could deal with the gap in device security. As employees have now moved out of offices, devices now can't be protected by network security.
Even apart from COVID-19, people use home or restaurant Wi-Fis to interact with the organisation. So we felt that we could build a better platform for securing those devices. The traditional way of doing it is by making someone buy 5 to 6 individual point products and get someone to implement it, run it and manage it. So we thought if we could build an integrated story and a product around that, it would ease up a lot of issues. That was our first foray into building a product in endpoint security.
Also Read: COVID-19 robs Surat's diamond industry of trained hands
The second area we focused on was seamless user access because when people change companies, a lot of technological privileges need to be revoked. We completely automated this process.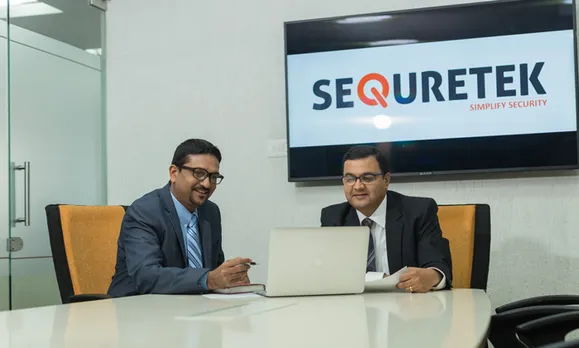 The third area is to identify any threat while it is in progress because apart from employees using external networks, there is also a lot of information back and forth with extended supply chains etc. Our technology – MDR (Managed Detection Response) -- picks up information from various points in the organisation and then runs a series of algorithms to identify if there's a threat existing and roaming from one device to the other.
3. How have you scaled up since launch?
We have about 80 customers now and 350 employees across our offices in Mumbai, Delhi, Bangalore, NYC, and New Jersey. We have global partnerships and we have a strong foothold in the Indian market with clients across verticals like BFSI, pharma, media, textile, automobiles, etc. In May 2020, Ingram Micro announced a partnership with us to distribute EDPR and added Sequretek to its cloud portfolio in India.
In June 2020, Sequretek was selected as part of a group of companies for the Venture Center Fintech accelerator programme. This helps facilitate the company's entry into the financial services ecosystem in North America. We're a VC funded company and have aspirations to make this one of the largest companies out of India for cyber security.
4. How is your company different from others?
Simplicity.  That sets us apart. Sequretek offers multiple features of various products rolled into one product, helping enterprises cut down costs and complexity from their cyber security framework.
Usually, companies need to buy multiple point products, individual products. Traditional security works in the way that if you're a large company you might do a better job at this, you might implement it but for most mid-sized companies that's not the case.
Also Read: How cash is reaching India's remote villages amid coronavirus lockdown as governments release subsidies for the poor
5. So your clients are mainly mid-sized companies?
We have customers ranging from the largest banks and insurance companies to mid-size enterprises in the country. In the last two years, we've also signed up cooperative banks. In July last year, we tied up with MSCBA (Maharashtra State Co-operative Bank Association), which has about 400 banks under its umbrella.
Cooperative banks have extremely poor security as we've seen in the recent past with Cosmos Bank. We've offered the association a partnership to enable them with a platform-based approach. In the last 6 months, 25 banks have come on board.
The association has people who understand security and so they can make sure that the banks are getting the right security and if initially there's some issue then they can step in to resolve the problem. It's been a slow process as these banks are all in rural areas.
6. How have your revenues been growing?
We are investing to build products and so we've raised money. This year we've been profitable. We've been growing at about 60-65 percent year-on-year. This year also we've grown by 50 percent despite the Coronavirus pandemic.
7. Has COVID- helped Sequretek since there's a lot more work from home?
The other side of the pandemic is that the entire decision making cycle got pushed off. So for us, the ability to reach out to customers becomes a problem. We basically lost one quarter of momentum. The usual April budget cycles got pushed off by a couple of months. All our existing customers renewed our services but for us to get new customers was a journey.
Also Read: How a daily wage earner set up Rs 250-crore breakfast company ID Foods
Since March, we have signed up 15 enterprise customers across manufacturing, co-operative banks, insurance, and service space. Additionally, 16 new customers have come on board as part of Sequretek's Take Control offer where the services are free for two months. We're a VC funded company and have aspirations to make this one of the largest companies out of India for cyber security.
8. Can you say that frauds in and around co-op banks are giving a leg up your business?
Traditionally, the largest threat trends in security take place in the financial sector, in large insurance companies. And for two reasons- one, they were the most obvious target and they had the most to lose. Second, they were heavily regulated. But the diversity of the attack footprint has changed in the last couple of years.
Like 43 percent of the attacks were on SMEs. Manufacturing and healthcare have consistently been among the top sectors that have been impacted. Over the last three years, education entered the top 10 sectors to be affected. It is forcing newer segments to invest in cyber security. This wasn't the case earlier. Earlier it was BFSI, the mega banks and mega companies. The risk reward was much better for the attackers. So the need for cyber security is increasing across the board.
(Mona Singh is a Rajasthan-based writer and wanderer)
Also Read: The Ethicus Story: Pollachi-based couple make sustainable farm-to-fashion viable