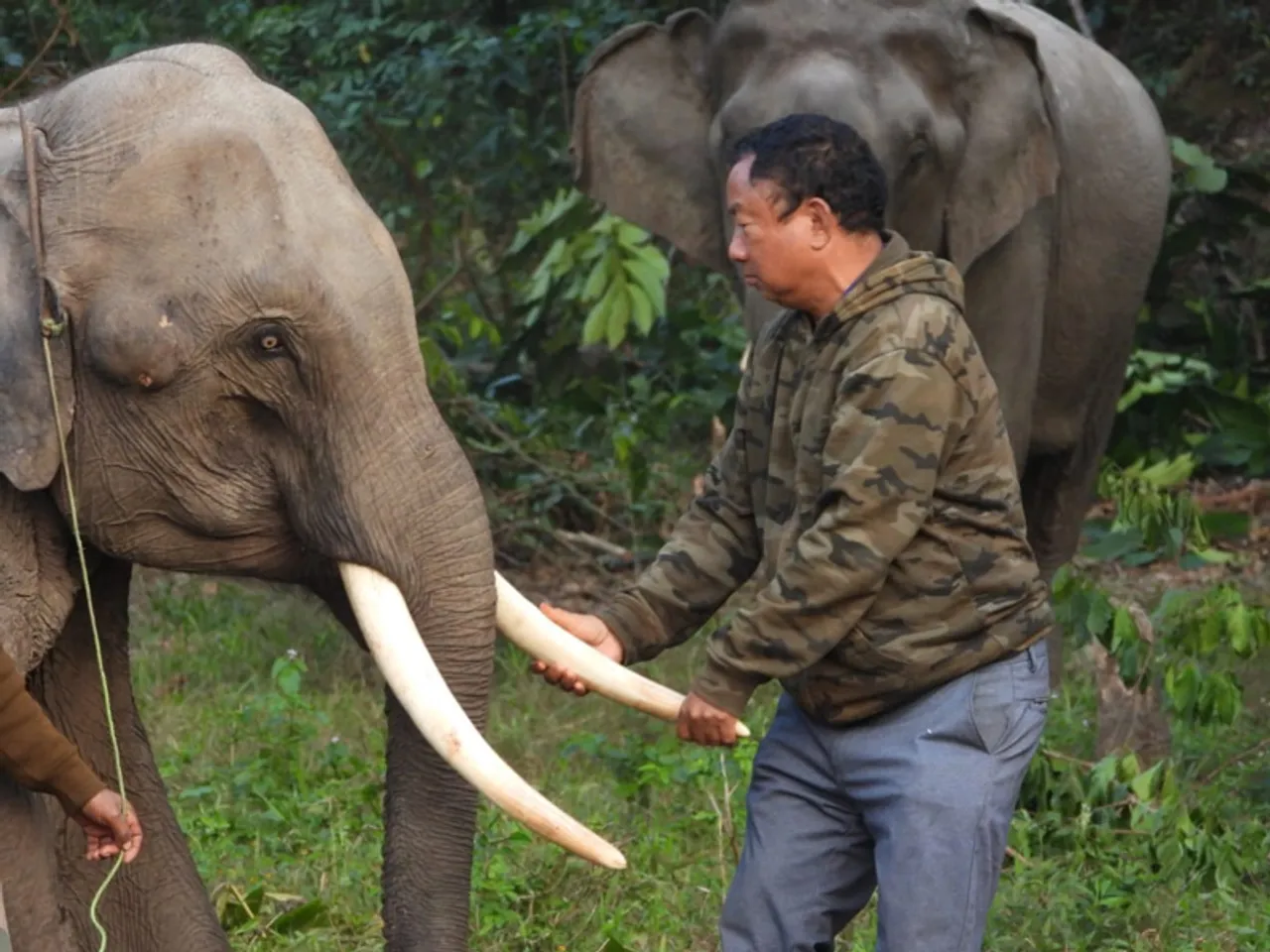 Forty-seven-year old Jorjo Tana Tara lives in a village falling within the Pakke Tiger Reserve in Arunachal Pradesh. When he was a child, his father would regularly kill 5-6 wild animals a day, and sell the meat in the local market. Tara's parents and others who belonged to the main tribal community in the area, Nyishi, lived a nomadic life.
Hunting and poaching was rampant in these border reserves between the 1970s and 1990s as it was the primary means of earning a living. And because of insurgency, people began to possess licensed guns for self-protection, which further worsened the situation.
Home to four species of hornbills, including the rufous-necked hornbill, Pakke in the East Kameng district of Arunachal Pradesh got its reserve status in 2002. But it continued to be the hotbed for poaching wildlife such as elephants and pangolins among other animals. In this scenario, Tana Tapi took charge as the Divisional Forest Officer (DFO) of Pakke in 2004.
"When I first joined the tiger reserve, there were only four or five staff working here. Lack of infrastructure and the political turmoil were some of the major challenges that I faced. Moreover, forest rules and regulations were not followed. Hunting of wild animals was a part of the lives of the local people," recalls Tapi.
Also Read: How Maldharis & Rojamdars live with Asiatic lions in Gir forest & help in conservation
The success of grassroot conservation efforts
Not surprisingly, the wildlife conservationist had to deal with a lot of protests from people who were mostly into hunting and illegal timber trade. Coincidently, the protesters also belonged to the Nyishi community, like him.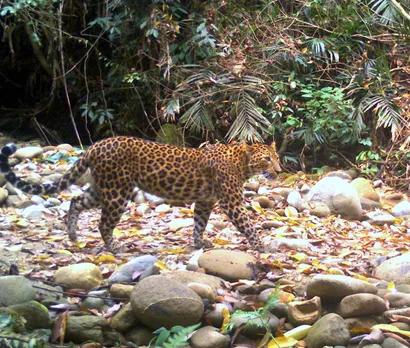 Tapi followed a dual-pronged strategy to check poaching. One, he strengthened the physical infrastructure and manpower resources at the Pakke Reserve. Two, he roped in locals to form a conservation and supporting team called Ghora Aabhe (village father) under his own supervision.
There was only a single watchtower and one anti-poaching camp when he took over as the DFO. The role of watchtowers in reserves is important as they enable the staff to watch over the forested areas and prevent poaching.
Classic Feature Writing essentials
The officer also increased the number of anti-poaching camps, used by forest personnel as a kind of resting place when they are on patrolling duty, to 44.
Also Read: How a sociology professor is turning arid Rajasthan green
But the tougher part was converting the hearts of the locals amid challenges and protests. So Tapi first built a rapport with gaon buras or village elders of the 11 villages falling within the Pakke Reserve. Appointed by the district magistrate, the village heads are influential people. "I took them into confidence. Except for two, the rest agreed with me," says Tapi, who has won numerous national and international awards for his conservation efforts.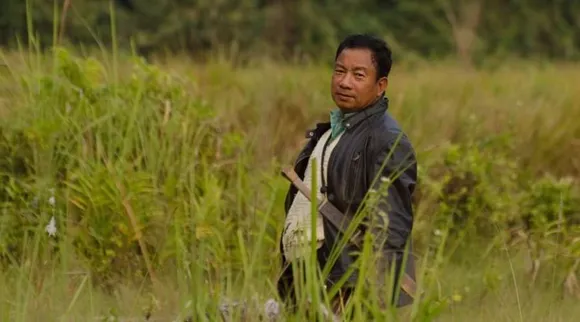 Tapi then began educating them about the importance of forest conservation and later, encouraged them to speak to the villagers about the wealth of the tiger reserve. "With the help of the village heads, I started to instil a sense of ownership among locals. Keeping in mind their sentiments, I motivated and encouraged them to protect the forest." 
However, it wasn't a cake walk.
The first stone he turned was involving 15-odd hunters to form a park protection group. As it was a matter of livelihood, Tapi paid their labour charges out of his own pocket. Later, they were offered contractual jobs in the same reserve that was their hunting ground.
Also Read: Save the camel; it may be extinct in a few decades
According to 57-year old Pakum Nabum, also a part of the Ghora Aabhe team, Tapi's measures rapidly helped check poaching.
Roping in the womenfolk
Tapi not only convinced the menfolk but he also incorporated women in conservation efforts. He formed 37 women self-help groups (SHGs) to be a part of the anti-poaching team and wildlife conservation.
"These women helped me to transform their spouses from hunters to protectors of the reserve. Later, the women SHGs became the strength of my campaign.  They have not only become self-sufficient but the organisation has also taught tribal women how to save money," he adds with a sense of satisfaction.
They now give loans with an interest rate of 2% to its members and 5% to non-members. The interest collected is distributed equally among the members.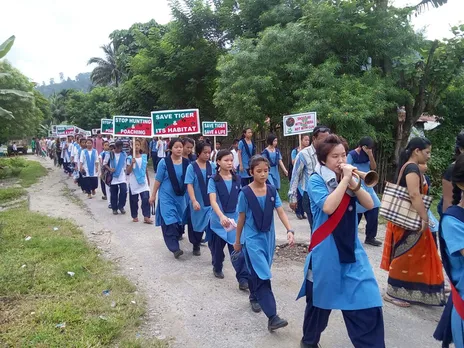 But Tapi's hard work, honesty, and determination was a hard pill to swallow for many in the system. This led to his transfer to Mehao Wildlife Sanctuary, near the Roing, in the Lower Dibang Valley District of Arunachal Pradesh, in 2007.
Tapi spent nine months at Mehao Wildlife Sanctuary. Meanwhile, the locals protested and demanded his reinstatement. "Later, in 2008, I was called back to take charge of Pakke Tiger Reserve for the second time," says Tapi, a self-proclaimed workaholic, who served as the DFO of the tiger reserve for over 15 years.
Also Read: From hinterland to Europe, how Jaipur-based Raksha is helping birds & animals reach home
A future without Tapi?
Nearly 70 percent of the population living in the fringe areas and villages on the north eastern part of Pakke Tiger Reserve are below the poverty line.  
For 100 days or so, many of them are engaged in Mahatma Gandhi Rural Employment Guarantee Scheme (MGNREGA) where they earn Rs 200 to Rs 300 a day.  
During his time at Pakke, Tapi not only strove for the preservation of tigers but also the livelihoods and plight of the villagers. Many warmly recall Tapi's kindness.
Tapi has now been transferred to take charge of the Hawai Forest in the state. However, people living in and around the Pakke Tiger Reserve, are not happy with Tapi's new posting.  "He was the man who changed the face of the tiger reserve. The main problem is to motivate the youth to continue working at the Pakke Tiger Reserve," says Tara, who is part of the Ghora Aabhe and also an environmental activist in his own right.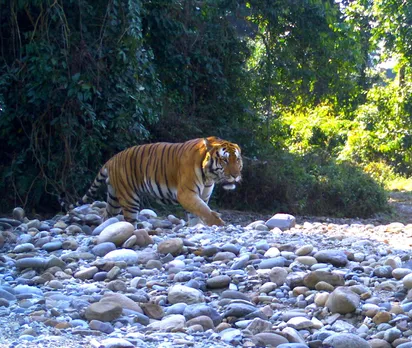 "Apart from being a strict officer, Tapi was passionate about conservation. He took care of people who worked with him in his mission. Nobody denied or complained about working overtime under Tapi's administration," says Tara, who is part of the Ghora Aabhe and also an environmental activist in his own right.
Also Read: Environmental sensitivity will lead to climate empowerment
Once, when one of his forest guards Karo Tayem was killed by a wild elephant, Tapi not only supported the family but also helped them re-construct a house which was destroyed by the tusker.
After 37 years of service with the forest department, Tapi is now on a well-deserved break. He is on two months leave to spend time with his family before joining his new posting.
Now, a nagging question lurks in the minds of most of the villagers. Will the standards of conservation which Tapi set be maintained by his successor?
(Lead pic: By Chandan Ri; Tana Tapi, former DFO of Pakke Tiger Reserve, with Babu, 11-year-old tusker who was rescued from poachers at Lanka near Pakke in Arunachal Pradesh)
(Anjana Parikh is a Bangalore-based freelance writer. Apart from human interest stories, she writes on mental health, environment, politics, and culture.)
Also Read: Reverse migration in COVID-19 may increase tiger poaching: Padma Shri tiger expert Dr Karanth