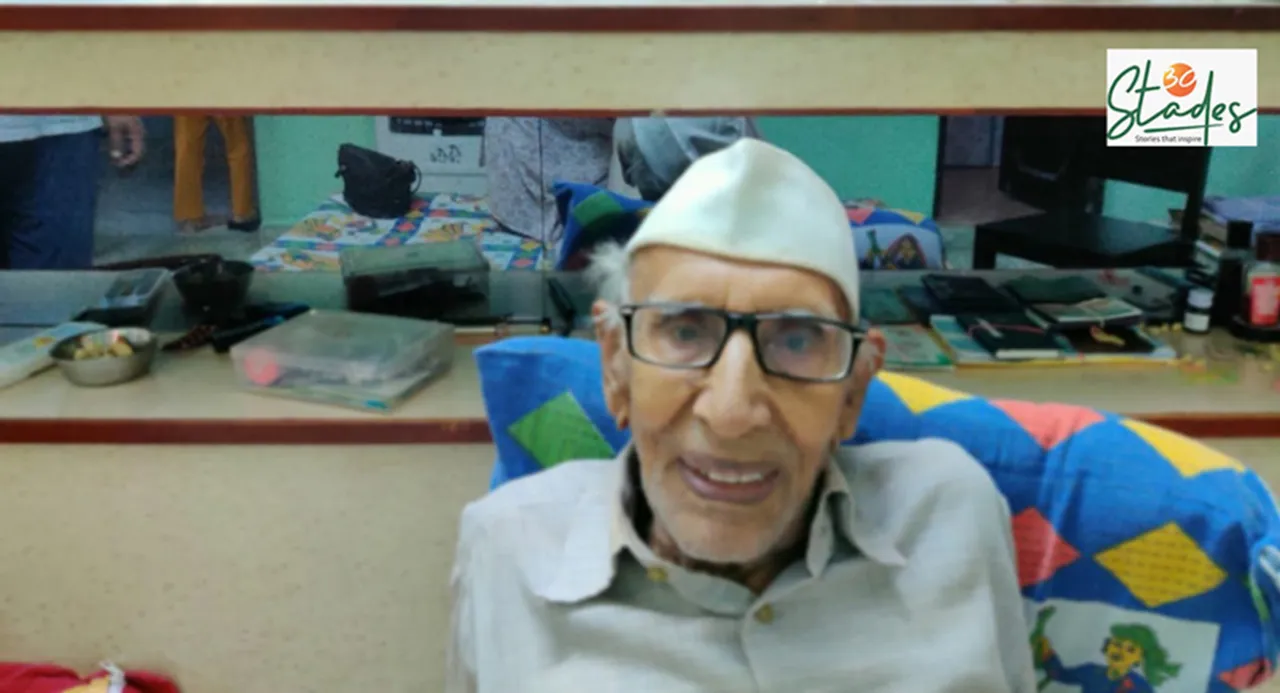 On the midnight of August 14, 1947, as India awoke to freedom and redeemed its tryst with destiny, a small village in Rajasthan was also abuzz with the excitement and jubilation that swept through the entire nation. Bai village in Jhunjhunu district of north Rajasthan had been waiting for this moment of freedom from the tyranny of the British, who had imposed absurd taxes such as dhuan lagaan on kitchen smoke and dari bicchai lagaan on any meeting that took place where people spread a large sheet to sit on.
On the eve of independence, Bai was decked up like a bride. "The whole village was lit up... people kept awake all night. There was exhilaration, excitement and expectation as we were ready to receive what we had long worked for – freedom," recalls 102-year-old Rameshwar Choudhary, a gentle smile playing upon his lips.
Then the smile fades and a look of sorrow flits across his deeply-wrinkled face.
Choudhary and millions of others like him who braved torture and sacrificed their lives for our independence will probably not identify with today's India.
Also Read: COVID-19: Padma Shri tie and dye craftsman for royals & Bollywood out of work after seven generations
Lamenting the direction of the nation
"There is no morality left. Corruption is widespread and political leaders are driven by power and money. There are no leaders of substance now. We had leaders of substance during the freedom struggle, who worked tirelessly and selflessly and inspired millions of citizens to fight for independence," he says.
Choudhary too was inspired by the nation's stalwarts such as Mahatma Gandhi, Jawaharlal Nehru, Sardar Vallabhbhai Patel as well as several local leaders. He took to wearing Khadi and a Nehru cap and led a simple life.
"He used to spin Khadi daily for an hour till a few years back and he would wash his own clothes," says Choudhary's son, Vinod. "He's still very independent and prefers to do things himself but due a fall sometime back he is bed-ridden."
Choudhary was born into a rich landlord family in Bai village. From a young age, he was troubled by the discrimination against the Harijans and poor people.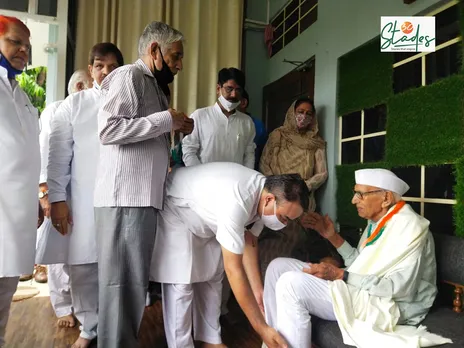 "The Harijans and poor people were forced to do begar (free labour) for the jagirdars and landlords. The jagirdars also collected various lagaan (taxes) from the people who were already poverty-stricken. They would beat them, treat them as untouchables. It pained my heart to see this," says Choudhary who is frail but agile.
Also Read: India's Tot people: Chased out of Assam & living in West Bengal in search of identity
Obscure taxes, and fighting for peoples' rights
Under British rule, common people were subjected to tyranny, facing violence, unjust and harsh laws which eventually led to the struggle for independence. In Rajasthan, the princely states were vassals of the British. Under the princely states were jagirdars of small principalities who appointed landlords to collect taxes on behalf of the rulers as well as the British.
Choudhary recalls several taxes that were imposed on the people then which sound absurd today. There was a 'dari bicchai lagaan' imposed on any meeting that took place where people spread a dari (large sheet) to sit on. A dhuan lagaan was imposed on smoke rising out of houses, 'khoonta' tax on the number of animals tethered to pickets. Kanwar kaleva was a tax collected to pamper visiting sons-in-law.
From the tender age of 11 years, Choudhary took up cudgels to fight for rights of the downtrodden, much to the anger of other landlords. He fought for the entry of Harijans to temples and wells in the village where they were denied entry because they were low caste.  
Also Read: Lockdown: Kashmir's teachers run open-air classrooms as Internet ban rules out online education
Choudhary's role in the freedom struggle
Choudhary's father though a landlord, was sympathetic to the cause of nationalism and covertly supported his son. "We hoisted the Indian flag on our kothi which was prohibited in those days," he says.
"Landlords and upper castes complained to my father but he supported me and pacified the villagers. I brought several Harijans into my house and kitchen to break down caste barriers," says Choudhary who has been felicitated with the President award three times for his contribution in the freedom struggle.
Choudhary left home at the age of 20 as he got more involved with the freedom struggle. "We used to stay in hiding and work to spread awareness about the freedom movement. We would distribute pamphlets and other literature among villagers to make them aware of the freedom movement. Sometimes we would travel with bhajan mandlis which used to sing bhajans but insert messages of patriotism and independence in the songs," he says.
Also Read: Tana Tapi: Forest officer who transformed poachers into protectors at Arunachal's Pakke Tiger Reserve
He was married at the age of eight years and had five children. His wife and a son have passed away while two children are in private jobs, while two are members of the Congress party. Their haveli in Bai village has been converted into a museum with photos and memorabilia from the pre- and post-independence days.
He is pained at the apathy of governments. "So many freedom fighters passed away without even getting the pension that was promised by the government. I get letters from freedom fighters across India citing their plight," says Choudhary, who is a member of a committee constituted by the Union Ministry of Home Affairs to look into welfare of freedom fighters.
Choudhary's complaints are not totally unjustified. Today's India is not exactly the nation that was the dream of millions during the freedom struggle.
(Freedom fighter Rameshwar Choudhary passed away in January 2022, about one-and-a-half years after this story was originally published). 
(Urvashi Dev Rawal is a Jaipur-based journalist specialising in development, gender, and political reporting)
Also Read: Bharti Foundation provides zero-cost education to over 40,000 underprivileged kids