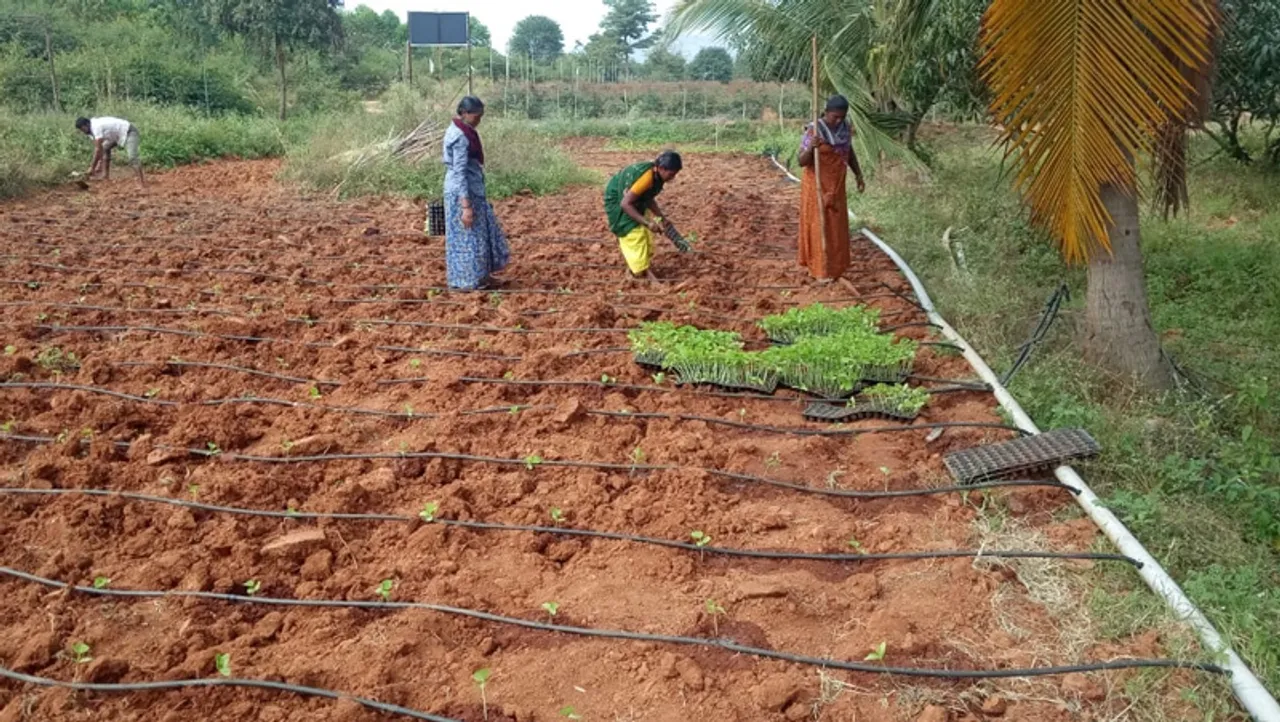 Kakam Hang's heart swells with pride every time he speaks about his village Molvom in Nagaland. Thirty-year-old Hang cultivates pineapples, which is one of the best and sweetest exports of the village. His farming methods are completely organic.
Miles away in Kerala, Saji had almost given up farming due to rising cost of chemicals, pesticides, and recurrent crop diseases. Sometime around 2010, he opted for organic farming practices. The soil has now become healthier and he grows coconut, black pepper, long pepper and turmeric. But his major crop is nutmeg, from which alone he earned Rs 9 lakh last year.
Saji and Hang are among the rising number of Indian farmers who are now re-adopting older agriculture methods like multi-cropping and organic farming, which are not only sustainable but also generate higher incomes.
Also Read: Village in Jharkhand's Maoist hub transforms into eco-tourism spot reviving lost arts
How Molvom became a bio-village
The concept of bio-village at Molvom was the pilot project initiated by the Bengaluru-based International Competence Centre for Organic Agriculture (ICCOA) in association with the North East Council (GoI) and the Nagaland government's Department of Horticulture. A cluster-mode approach for socio-economic development was adopted. It was funded during 2013-2016.
ICCOA trains farmers in organic farming, which entails preparing most of the inputs on the farm itself through vermi-composting and setting up community compost units. These units use wastes from animal husbandry as well as agriculture. This sets in motion a chain of village-level inter-dependency, leading to increased incomes and sustainable living.
The bio-village model aims to build self- sufficient communities using sustainable organic farming practices. "After ICCOA intervened in our farming practices, I've been able to plant 70,000 pineapple saplings every year. The tools and training provided by ICCOA have had a tremendous benefit in my farming practices," says Hang.
Also Read: Udaipur's Jovaki empowers tribal women by processing wild fruits & vegetable
Molvom has now become famous for its succulent and sumptuous organic pineapples, which are the result of good extension schemes and organic adoption programs conducted by the School of Agricultural Sciences and Rural Development (SASRD), Central Institute of Horticulture (CIH), besides ICCOA.
Hang is also in talks with some businessmen from European nations for exports. He credits ICCOA with the growth of his profession and economic stability.
SEO-friendly content writing from experienced faculty
ICCOA and its promotion of organic farming
 India's agriculture is at the crossroads. Several farmers who had eagerly adopted chemicals to boost farming are now finding their use economically unviable, though the scale is higher. They are going back to sustainable practices.
After suffering similar losses, Saji joined the farmers' group called the Malappuram Organic Growers' Group formed under ICCOA. The group comprises 418 members and covers 250 hectares of land, including Saji's 1.2 hectares. "Organic farming has given me and my land a new lease of life. In 2019, I had a bumper production of nutmeg. Each of the 120 nutmeg plants produced nearly 35 kg of crop," he says.
With a mission to be a representative organisation for the organic movement in India, ICCOA was registered in 2004. It was set up as a knowledge centre for all stakeholders involved in the organic sector. 
According to Manoj Kumar Menon, executive director, ICCOA, "Organic farming stops the use of hazardous chemicals by adopting eco-friendly and low-cost traditional techniques that are also farmer friendly."
Also Read: Lemongrass oil slowly replacing opium production in Jharkhand's Maoist stronghold Khunti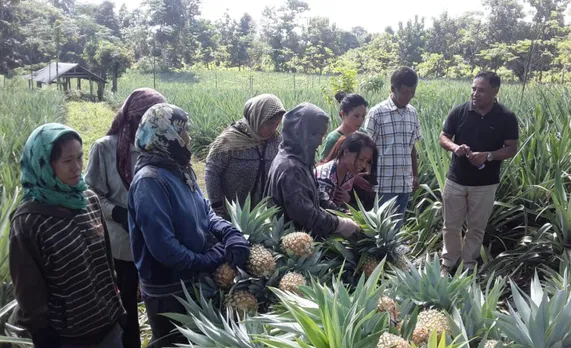 He says ICCOA's mission to promote sustainable organic agriculture also contributes to the government's mandate to double the farmers' income by 2023, especially in the dominant and challenging regions of low-rainfall and dry farming belts. 
India's growing organic movement
In collaboration with the state governments, ICCOA has been implementing several schemes announced by the Central government. The Paramparagat Krishi Vikas Yojna (PKVY) launched in 2015 is one of them. One of the major features of the scheme is choosing a cluster of farmers with 20-50 hectares of land. Every farmer is provided Rs 20,000 per acre over three years to cover expenses from sowing to transportation of the produce to the market. Farmers use traditional resources and the organic products are linked with the market.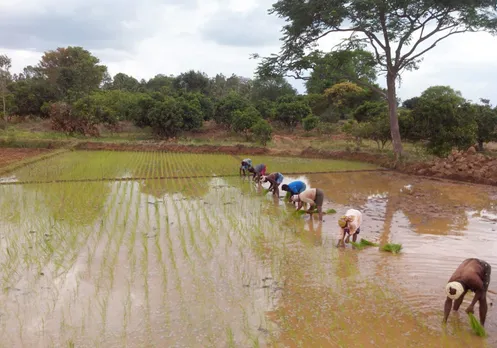 "It will increase domestic production and certification of organic produce by involving farmers," says Menon, who has co-authored Organic Food Marketing in Urban Centres of India (2013).  
Also Read: In shortage of vets, Pashu Sakhis support cattle & poultry farmers in Jharkhand's tribal hinterland
ICCOA is also involved in the implementation of cluster formation, capacity building including exposure visits, training, data management, hand-holding groups, facilitating value addition, and marketing of the Participatory Guarantee System-certified produce. The other schemes include the Internal Control System (ICS), Farmer Producer Organisations (FPOs), State Rural Livelihood Mission, and Mission Organic Value Chain Development for North East Region (MOVCD-NER). 
Over the years, it has organised several national and regional organic marts with the support of various state governments. The fairs have been able to help start-ups in agribusiness and farmer groups to establish market linkages. Further, the organisation also gives training in how to make green manure, vermin-compost and medicinal sprays like jeevamrut, neemastra, and sanjeevak.  
So what next for ICCOA?  Menon says the organisation will soon launch a digital training programme for farmers, considering the ongoing COVID-19 pandemic. Here, farmers will be trained on the best practices of organic farming and also make them ready for marketing their produce, informs Menon. 
(Lead pic: By ICCOA; Farmers trained in organic farming transplants tomato plants with drip irrigation system)
(Anjana Parikh is a Bangalore-based freelance writer. Apart from human interest stories, she writes on mental health, environment, politics, and culture.)
Also Read: At the mercy of nature, middlemen and politics, Kashmir's saffron growers plunge into losses