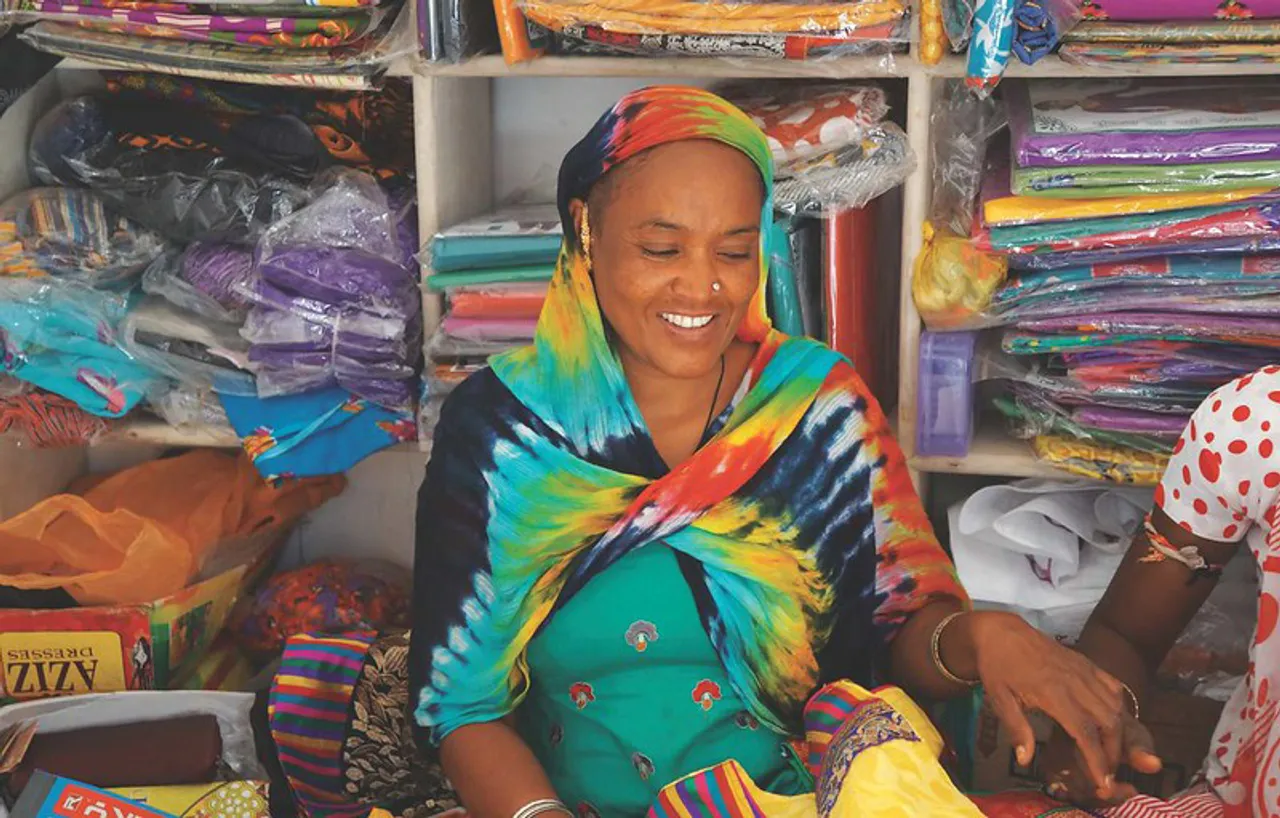 Sometime in 1990, two women of the Siddi ethnic group were caught cutting wood in a forest near their village Jambur in Gujarat's Junagadh district. Since cutting wood was illegal, forest guards confiscated their axes and took them to the forest office. On hearing this, Hirbai Lobi, another Siddi woman from Jambur, reached the forest office and asked the officials to release the women and arrest her instead.
There was no other source of livelihood for these women except cutting wood. While the two were released, it set Lobi thinking about the future of her community's women, who had no source of income and were dependent on forest produce to make ends meet.
They are said to have been presented as slaves by the Portugese to the Nawab of Junagadh in Gujarat in the 17th  century.
Also Read: India's Tot people: Chased out of Assam & living in West Bengal in search of identity
"Our community was very poor about 30 years back. A large number of women were dependent on forests for wood and other produce even though they knew wood cutting was illegal. After this incident where the duo was taken to the forest office, I resolved to find livelihood sources for our women," she says.
Radio prompted organic farming
Lobi herself would rear livestock and sell milk, cow dung cakes and other animal produce to provide for her family. She was a regular listener of All India Radio (AIR), officially known as Akashvani, which broadcast farming programmes regularly. "I learnt about organic farming, improving soil quality and various methods of cultivation," she says.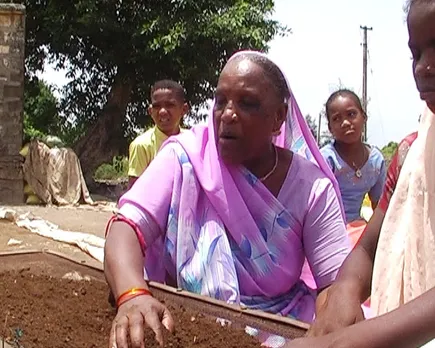 In 1992-93, Lobi formed a group of women and sought the help of NGO BAIF Development Research Foundation, which worked with farmers.
Lobi then began to make organic manure on her own landholding and other women also joined her. She sought help from the Aga Khan Foundation in 1994-95.
Also Read: Coronavirus scare & India-China border tension grips Kolkata's Chinatown
"Staff from AKRSP visited us regularly, discussed our problems and provided solutions. This encouraged more women from the community to take up farming and give up wood cutting," recalls 60-year-old Lobi.
"There are 19 villages in the district which house the people of Siddi community. I guided them to form self-help groups (SHGs), practice organic farming, and avail loans etc," she adds.
While many women opted for agriculture, Lobi encouraged others to open small shops and rear livestock. This provided them a regular source of income. But the next challenge was to help them save money.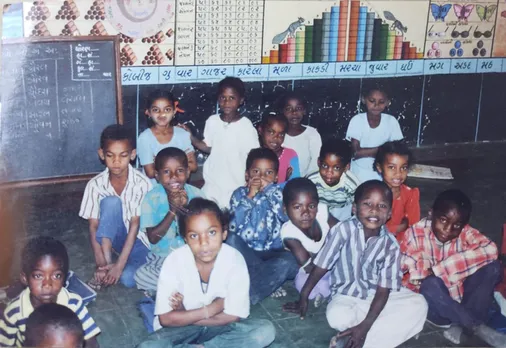 Cooperative for the community
"Women of the Siddi community in those days did not know how to open a bank account and they were afraid to visit the bank. So saving money was impossible," she says.
Also Read: Tendu leaves cushion tribals from economic deprivation during COVID-19
Heerbai then appointed a leader within groups who could be the point of contact for dealing with bank officials. "There was a lot of struggle in the first 10 years but we continued our work. With time, women started depositing their earnings in accounts," she says.
In 2004, Lobi started the Nagarchi Mahila Vikas Mandal – a co-operative that has become a rural entrepreneurship model in Junagadh, having benefited nearly a thousand women so far. They make organic compost for sale in the market.
Her son Razak Lobi is an officer in the agriculture department at Junagadh while her grandson is in the Navy.
Also Read: Village in Jharkhand's Maoist hub transforms into eco-tourism spot reviving lost arts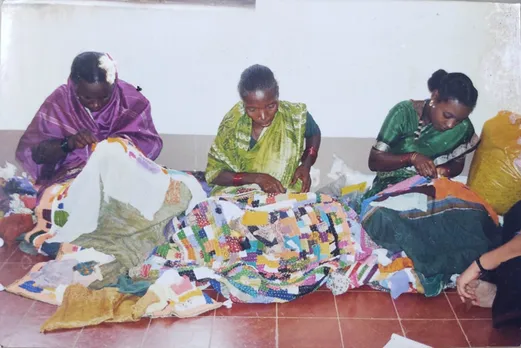 Ajraben Adbul, 45, who is part of the co-operative, says her life has transformed now. The income helped her build a house and educate her kids.
Rahimaben, 60, says her husband was initially reluctant about letting her join the cooperative. "He did not like the idea of my joining them to earn money. However, Heerbai counselled him and he agreed," she says. Today, Rahimaben has also set up a biscuit shop in the area through the loan she received from the co-operative.
Beyond livelihood 
Lobi, however, did not confine her work to ensure financial independence for Siddi women. She worked with local NGOs for improving the health of women and children.
Also Read: How Bihar's Lahanti Club is preserving Santhali culture
Children in Jambur now have access to vaccination and other medical care and women also deliver children in the hospital under medical supervision.
Lobi has received more than 15 national and international awards including the Prize for Women's Creativity in Rural Creativity in Rural Life by the Women's World Summit Foundation, Switzerland in 2002. Besides the Jankidevi Bajaj Award in 2006, she was also felicitated by Prime Minister Narendra Modi in 2014, and the then Chief Minister Anandiben Patel in 2016 for social service.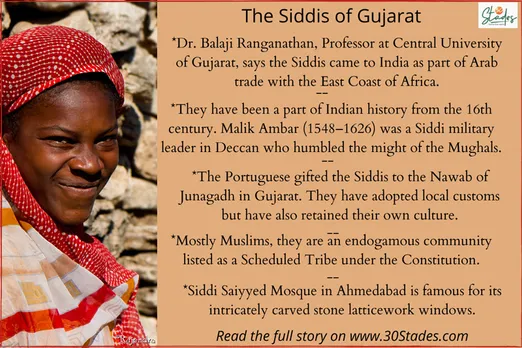 "I donate my cash prizes for the betterment of women and community development. I just want to help the poor and improve their life, irrespective of religion."
Lobi, despite being interested in studies since childhood, could not pursue studies because of lack of funds. "A piece of land I earlier used is now vacant. I am ready to give it to build an English-medium School for the people of my community here," she says.
Lobi is now hoping that someone will help her fulfill the final ambition of having an English-medium for the children of Siddis, who came from a faraway land and made India their permanent home.
(Vedant Sharma is a Gujarat-based freelance writer)
Also Read: India's tribal & ethnic groups dodge the Coronavirus minus sanitisers, science or support