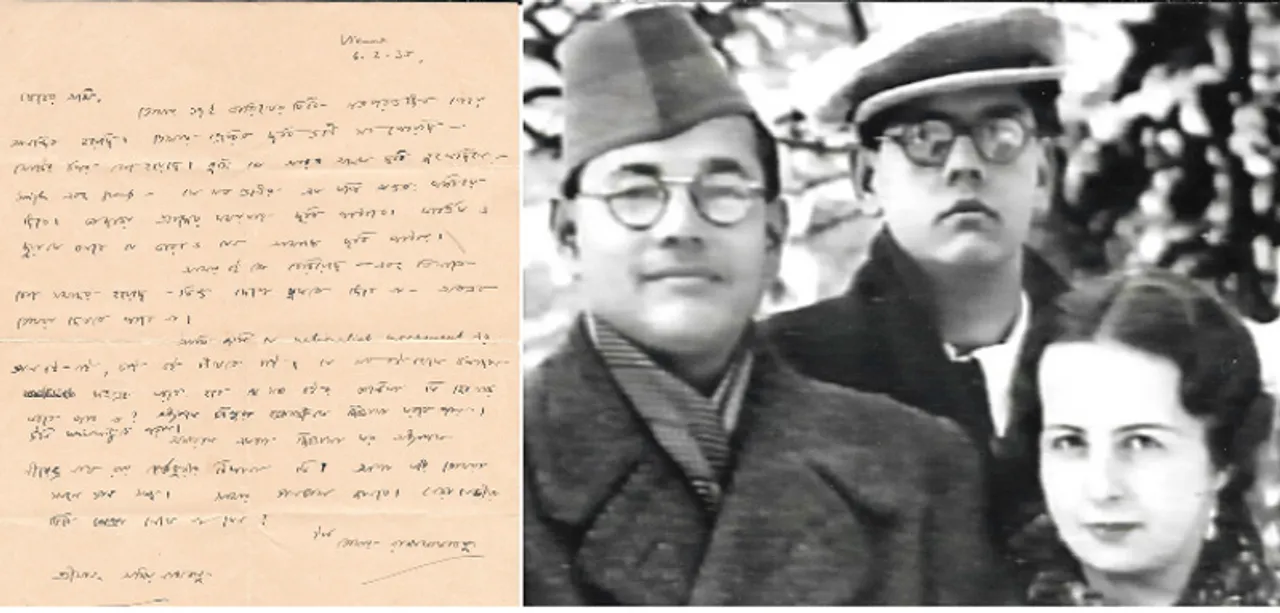 Letters written by an individual are often a reflection of his or her personality. It is not surprising then that the letters written by Netaji Subhas Chandra Bose give glimpses into the indomitable spirit of the great leader who was one of the pioneering figures of the Indian Independence Movement. The Government has announced January 23, Netaji's birth anniversary, to be observed as 'Parakram Diwas' or Valour Day.
Letters that tell more than words
An example is a letter he penned down addressing the soldiers of the Azad Hind Fauj, recognised as the first Indian army which was formed by Netaji. "My Dear Boys," he wrote, "On the eve of taking off from this soil, I want to send you my love and all good wishes for the success of your work. I have no son of my own – but you are to me more than my sons – because you have dedicated your lives to the cause which is the only fact of my life – the freedom of 'Bharat Mata'."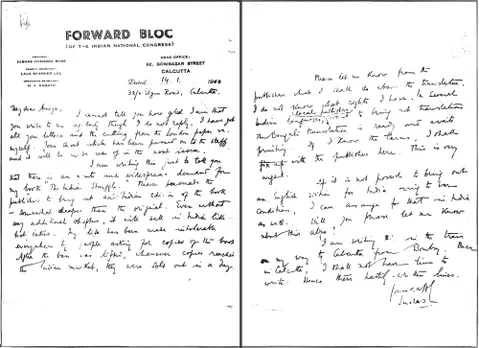 The letter, which was analysed by certified hand-writing expert Devanshu Ballabh, on January 23, 2020, which coincides with the World Hand-writing Day, is among what could be hundreds of letters that Netaji left behind before his permanent disappearance in August 1945.
Also Read: 102-year-old freedom fighter rues: 'This is not the India we gave our blood for'
Several other theories surround the mysterious disappearance of India's lost hero, including that Netaji lived on beyond the alleged plane crash; that he travelled to the Soviet Union where he had been imprisoned by Stalin and another which suggests that he returned to India in the guise of a hermit who was called Gumnami Baba, a theory which has been completely dismissed as "preposterous" by most of Netaji's descendants and extended family.
Also Read: India's Tot people: Chased out of Assam & living in West Bengal in search of identity
Netaji married Austrian Emilie Schenkl. Their daughter Anita Bose Pfaff, who now lives in Europe with her family, was an year old at the time of his disappearance.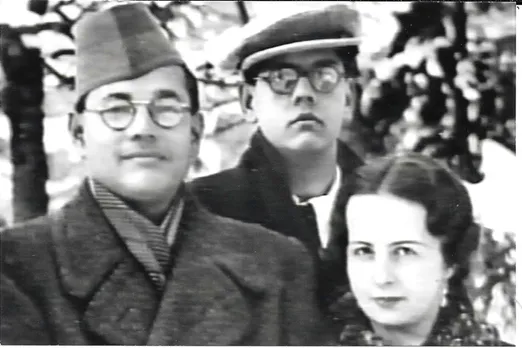 Inheritors of the letter legacy
Among those to have inherited a large collection of Netaji's private and political letters is Chandra's sister Madhuri Bose. Chandra and Madhuri are the children of Netaji's nephew Amiya Nath Bose. "My father carefully preserved every letter that his beloved uncle sent to him," says Madhuri.
A number of them were published in the book 'The Bose Brothers and Indian Independence: An Insider's Account' written by Madhuri and published by Sage India.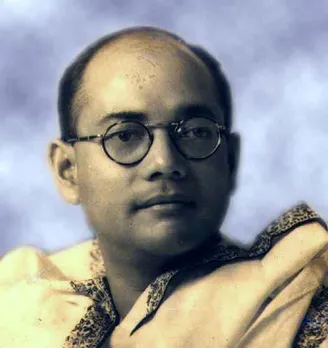 These letters also include exchanges between Netaji and his elder brother Sarat Chandra Bose, who adored his younger brother and was among the most ardent supporters of his politics. "The letters between my father Amiya, my granduncle Subhas and my grandfather Sarat provide a glimpse not just into their politics and their personalities but also documents one of the most important phases of India's history," points out Madhuri.
Also Read: How 2 sisters are reviving cuisine of Bannuwal Hindus who migrated from Pakistan after Partition
And, therefore, he had undertaken to write books on the subject. He also mentions that his books, which though are well received in the West, would not be allowed by the British rulers in India.
On a personal touch, he enquires about the health and wellbeing of his family members, thanks him for sending photos of them and urges him to send more.
The freedom fighter inspired by Swami Vivekanand
Journalist Rajeev Mani, in one of his articles written on January 23, 2020, pointed out that a freshly discovered collection of four of Netaji's letters dated between 1915 and 1935, written to a former classmate, Kshetresa Chandra Chattopadhyaya, when the latter had moved from Kolkata to Allahabad for studies, revealed that Netaji was deeply influenced by the teachings of the great saints.
Also See: Labour Day : An ode to migrant workers & their life in pictures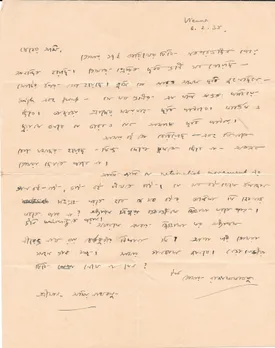 "When one goes through the content of the letters, one finds that Bose was highly inspired by Swami Vivekananda and the thought of leading the nation and to come out from the influence of the British was propagated by him even in the young age of early 20s," writes Mani.
Also Read: From acid attack survivor to AIIMS nursing officer
In one of these letters, dated March 17, 1920, and written in Bengali from Cambridge University, where Bose was studying at the time, he reflects on the divinity and peacefulness of their motherland.
Among the most inspiring pieces of communication is a letter which Subhas wrote to his elder brother Sarat after resigning from the Indian Civil Services in 1920. He had secured a high ranking and subsequently a lucrative position but he quit to pursue his dream of joining the freedom movement.
In his resignation letter, found in declassified files, he wrote, "Sir, I desire to have my name removed from the list of probationers in the Indian Civil Service. I may state in this connection that I was selected as a result of an open competitive examination held in August 1920."
In 1921 he returned to India. A hundred years later, Netaji Subhas Chandra Bose's letters bring alive the spirit of a man, a leader, who lived to die for his country.
(Dola Mitra is a Kolkata-based journalist and author of 'Decoding Didi'. She is the Editor of digital news portal Cuckoo News)
Also Read: 10 inspiring stories that brought cheer to 2020