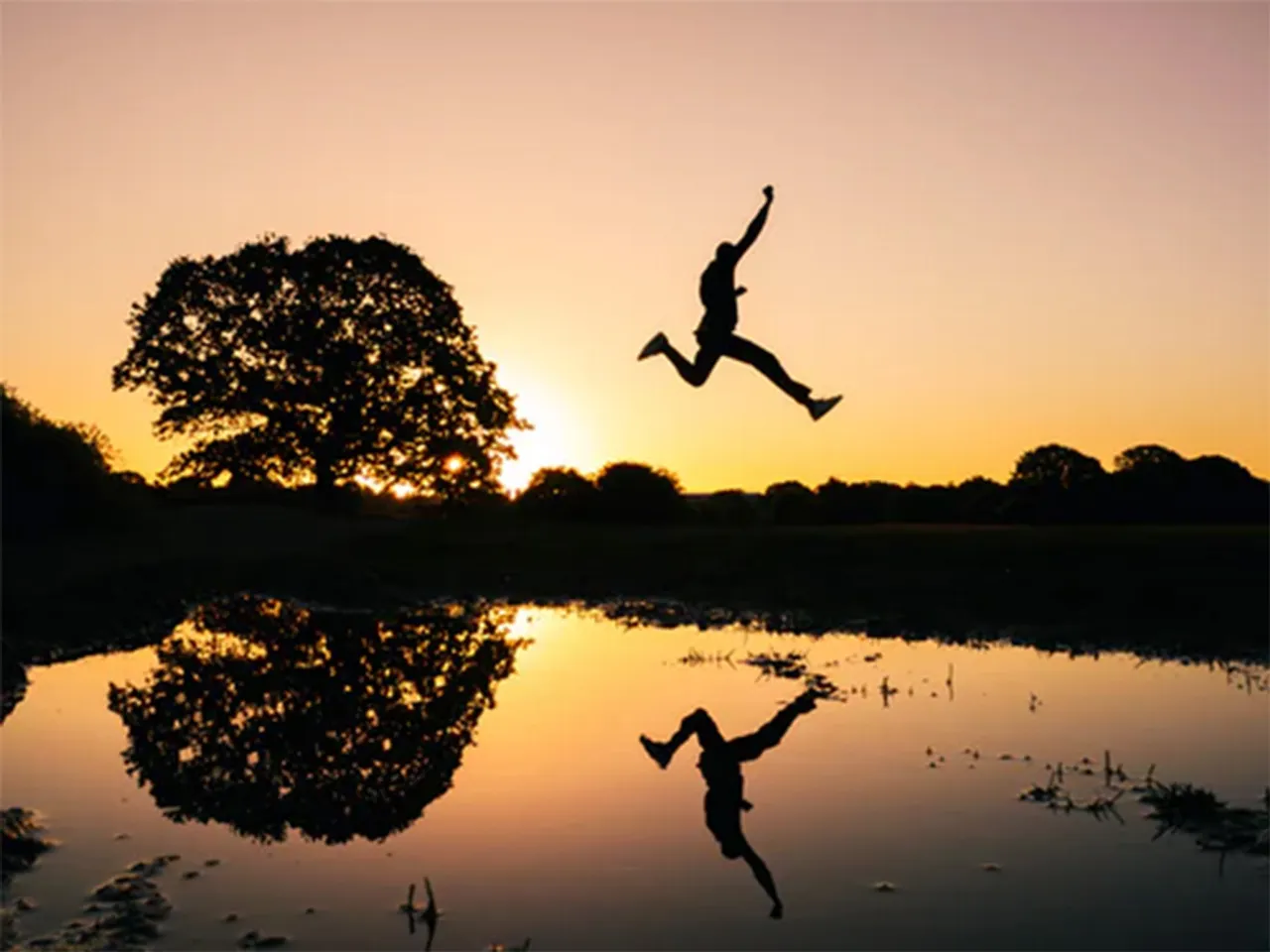 Inspiration not only drives action and creation but also leaves behind an impact. This impact could be on people's lives, future, ecology or environment. This year showed us how unpredictable life can be and brought out sharply the need to follow a sustainable lifestyle. If we have learnt any lessons remains to be seen. In the meanwhile, humans have adapted and continue to move ahead. If Coronavirus (COVID-19) turned millions of lives upside down, it also gave us heroes in ordinary people who continued to serve others despite all odds.
As the year draws to a close, 30 Stades looks back at some inspiring individuals and institutions who made others' lives better through a tumultuous 2020. The following list is in alphabetical order and is not based on any ranking:
1. Café Arpan: In a world where persons with special needs are often considered incapable of taking care of themselves, Café Arpan, in Juhu, Mumbai, is an exception. The café's 17-member team comprises differently-abled adults with autism, Down's syndrome or other intellectual disabilities. They independently dish out everything on the menu — from videshi pavs and nachni wraps to Kashmiri kahwa and Espresso Macchiato. The eatery was set up in 2018 by the NGO Yash Charitable Trust (YCT), founded by managing trustee Sushama Nagarkar along with her niece Ashaita Mahajan. Café Arpan exemplifies that not only can the differently-abled be independent; they can also excel in their chosen field with the right counselling and support. Read about them here.
Also Read: COVID-19: Srinagar's Dal Lake gets first-ever boat ambulance service
2. Fifty Villagers: An NGO started in 2012 by Dr Bharat Saran with help and guidance from several doctors and teachers in Barmer, Fifty Villagers supports children from underprivileged backgrounds to prepare for medical entrance exams free of cost. So far, around 125 of Dr Saran's students have passed Class 12 and of these 32 are pursuing MBBS, 11 are lab technicians, four are in the police service, one is in the air force and others are doing B.Sc or B.Ed. Dr Saran set up Fifty Villagers while he was a 2nd-year MBBS student. He took a building on rent where students stay free of cost and there is a library which is well-stocked with books. Through Fifty Villagers, students from poor rural backgrounds can dream of a bright future. The story is here.
Also Read: Gujarat's MBA farmer Chintan Shah turns infertile land into organic farm of turmeric, ginger & wheat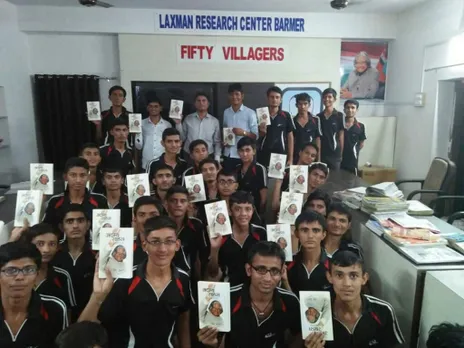 3. Goonj: Founded by Magsaysay award winner Anshu Gupta, Goonj needs no introduction. In a world struck by the worst-ever pandemic, the non-profit Goonj continued innovating newer models to help the needy across the country while ensuring dignity for work (shram samman). For the first time, Goonj members learned to enable billing and helped people with online transactions as they worked in vegetable markets, with marginalized communities like LGBTQs, sex workers, lepers, devadasis and many others. More on the inspiring NGO here.
Also Read: How mushroom farming is increasing incomes for women in Jharkhand
4. Kolkata Little Magazine Library: Sandip Dutta, now 70, has spent over four decades of his life in setting up and preserving the Kolkata Little Magazine Library – a treasure trove of alternative literature covering vast areas left untouched by mainstream, commercial publications. The one-man library has 80,000 books now. Money for buying books was a constraint in the early days as Dutta was earning only Rs150 per month with both a day job as a teacher and a night job at a printing press. He started saving money in a piggy bank to start this library in 1978. Due to the pandemic, the Library has been closed and Dutta sends screenshots of relevant portions of study material to readers who can't visit the library. His story is here.
Also Read: How Bihar's Lahanti Club is preserving Santhali culture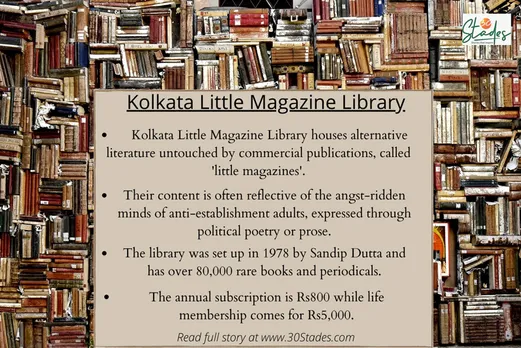 5. Prof Shyam Sundar Jyani: Professor Jyani has been leading a green movement in Rajasthan's Bikaner since 2006, planting over one million saplings in the desert landscape. His efforts have almost doubled the green cover in the arid Bikaner district, as is visible from satellite images, in less than a decade. He was able to inspire villagers to adopt the practice of 'familial forestry', which promotes treating plants as family members. He has linked 5 lakh families in 400 villages of Bikaner division, which comprises four districts, with familial forestry. The reach of his work has spread outside Rajasthan too as people from other states come to understand and implement familial forestry. Read more here.
Also Read: Uttarakhand: Himalayan homestay empowers women through ecotourism
6. Prerana: In June 1986 human rights activist and social worker Priti Patkar began work in the red-light area of Kamathipura, Mumbai, Asia's largest sex trade centre then. The same year was born her NGO Prerana, which has so far helped 15,000 children of sex workers come out of inter-generational sex trade. In 1988, Prerana set up the world's first night care centre (NCC) to provide shelter to children of sex workers in red lights areas in Kamathipura. By providing institutional support to children who need a safe place and education support after school hours, Prerana has given rise to a new generation of teachers, social workers, MBAs, computer engineers and entrepreneurs whose mothers were sex workers. The story is here.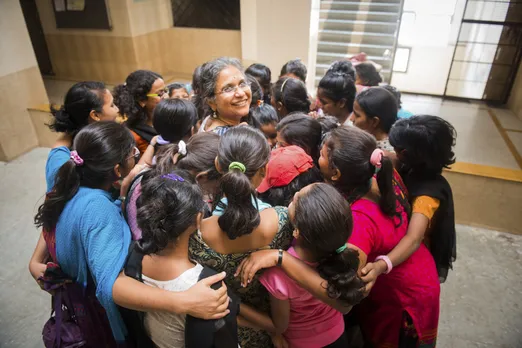 7. Sakhi for Girls's Education: Founded by Aarti Naik, this Mumbai-based non-profit has been working since 2008 to educate and build capacities of girls and women in slum areas and ensure women empowerment. Its learning centres offer basic education to ensure literacy, numeracy, computer knowledge and build life skills for girls with a lifelong learning approach. The classes are free of cost and held after school hours to help solve academic as well as personal problems of girls. Since its inception, none of the students enrolled at Sakhi has failed or dropped out of school. Read more about Sakhi here.
Also Read: How i-Saksham's young education leaders are driving change in Bihar's most backward districts
8. Society for Uplift of Rural Economy (SURE): Lata Kachchwaha has been the driving force behind SURE that was set up by her mentor Magraj Jain in 1990. She began her work by providing embroidery training women to women of Meghwal community, which migrated from Pakistan to Barmer's Chohtan block after the 1965 and 1971 India-Pakistan wars. In the last 40 years, SURE has linked the artisans to buyers and continues to organize training sessions with premier design institutes for artisans. SURE has also set up 3,000 self-help groups with 14,000 women who are involved in animal husbandry and agriculture. Even today, Lata Kachchwaha walks several kilometres in the sand or travels on camels to reach remote hamlets in Rajasthan. Read more here.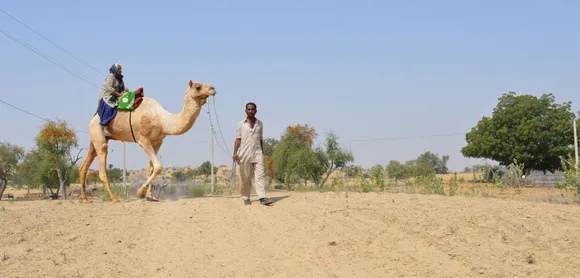 9. Swarga Foundation: In a world where people rarely speak openly about their medical condition, Swarnalatha J not only spoke about her having multiple sclerosis (MS), but also tried her best to generate awareness so that others like her could live, and not merely exist. She has counselled more than 500 people face-to-face and has reached lakhs more through her TEDx talks and motivational sessions. Through the Swarga Foundation (founded in October 2014), she also set up the Sowkhya Physiotherapy Centre in November 2018 (in association with the Coimbatore Corporation), a 2,000-sq ft space where doctors, physiotherapists and physicians offer free outpatient services to anyone with neurological and orthopaedic conditions. So far, over 3,500 people have benefited. Her story is here.
Also Read: Jaipur Foot helps 1.8 million amputees take new strides
10. Tarun Bharat Sangh: Founded by Magsaysay Award winner environmentalist Rajendra Singh, TBS has been mobilising villagers in Rajasthan, Madhya Pradesh and Uttar Pradesh to build anicuts, ponds and de-silt water bodies to improve groundwater absorption, recharge and retention for irrigation and fishing. As a result, fishing and farming round-the-year are possible in areas where agriculture was restricted to just monsoons earlier. This has checked migration to cities. Incomes have gone up by three to four times for most beneficiaries. More on TBS' work here.
Also Read: Women artisans help resurrect Karnataka's Kinnal hand-painted woodcraft