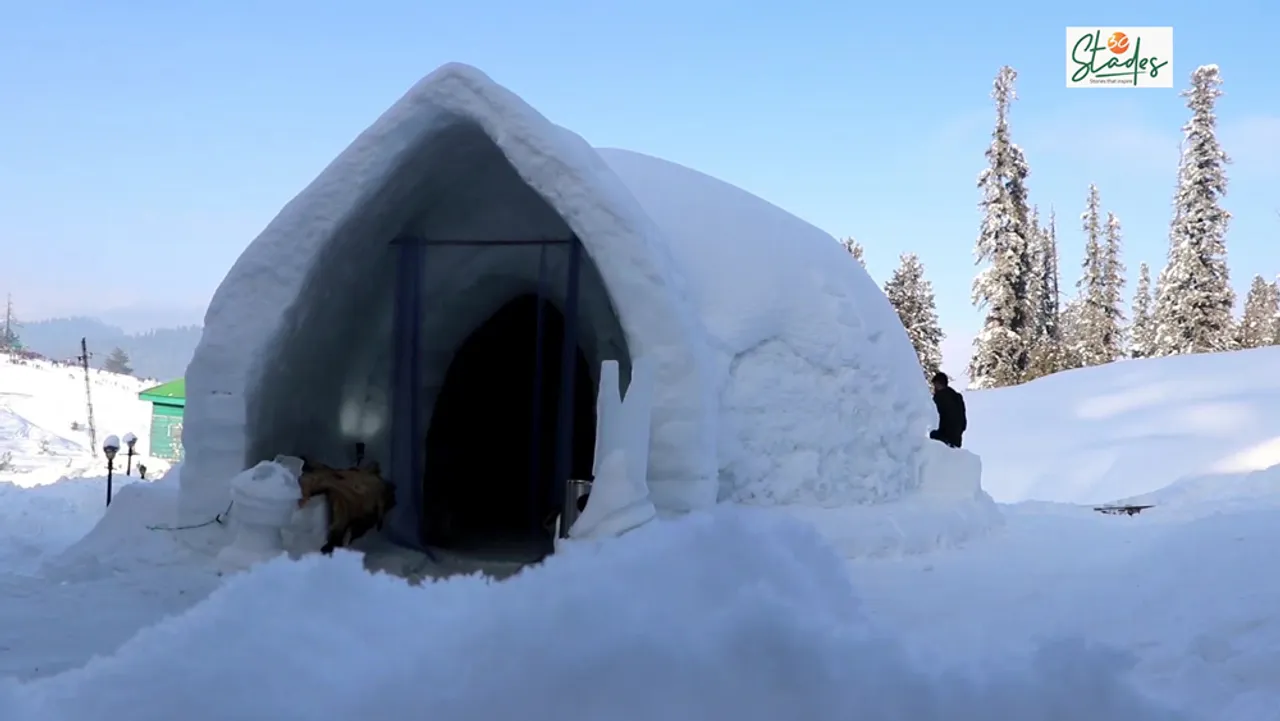 India's first Igloo Café has been set up in Gulmarg, about 50 km from Srinagar. Started by the Kolahoi Green Group of Hotels and Resorts, this is also possibly Asia's largest Igloo Café, located at a ski resort in Gulmarg.
Mercury plunges below zero degrees Celsius in Gulmarg, North Kashmir, best known for skiing and winter sports. Snow can be compressed into chunks, like building blocks, and used to make igloos. Its insulating properties make it a good option for building shelter.
Also See: Sundarbans residents turn homes into homestays as tourists look for authentic Bengal experience
The snow cafe measures 22 feet in diameter and 12.5 feet in height. "The outside dimensions of the restaurant are 26 feet diameter and 15 feet height. It is a new concept for India but already in place in many other countries," says Hamid Masoodi, General Manager Kolahoi Green Gulmarg.
"We have also applied to the Limca Book of Records for being the largest igloo café in Asia," he says.
Also See: In pictures: Winter in Kashmir through its food, fire pots and pherans
The cafe has four tables, which can serve 16 guests at a time. All the tables and even the seating arrangement are made of ice. "A lot of tourists are visiting the café intrigued by the concept of igloo. The response has been very encouraging," Masoodi added.
Igloos are ice huts which were traditionally used only by the people of Canada's Central Arctic and Greenland's Tulhe area.
Also See: Visuals of Kashmir's beauty in autumn
The staff at Kolahoi Green Heights was inspired by the dome-shaped Arctic shelters made out of snow blocks. The arched door, patterns on the curved walls and other ice décor provide the Indian touch.
"It took 20 workers about 15 days to ready the café. Next year, the target is to make an even bigger café with a diameter of 30 to 35 feet," Masoodi adds.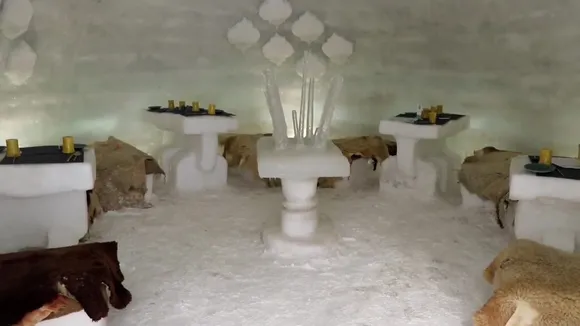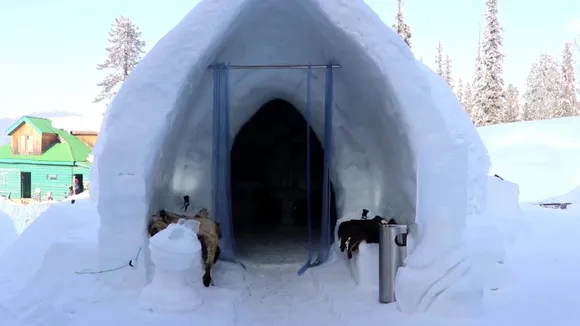 (Wasim Nabi is a Srinagar-based freelance multimedia journalist).
Also See: In pictures: the deafening silence of Mumbai during lockdown