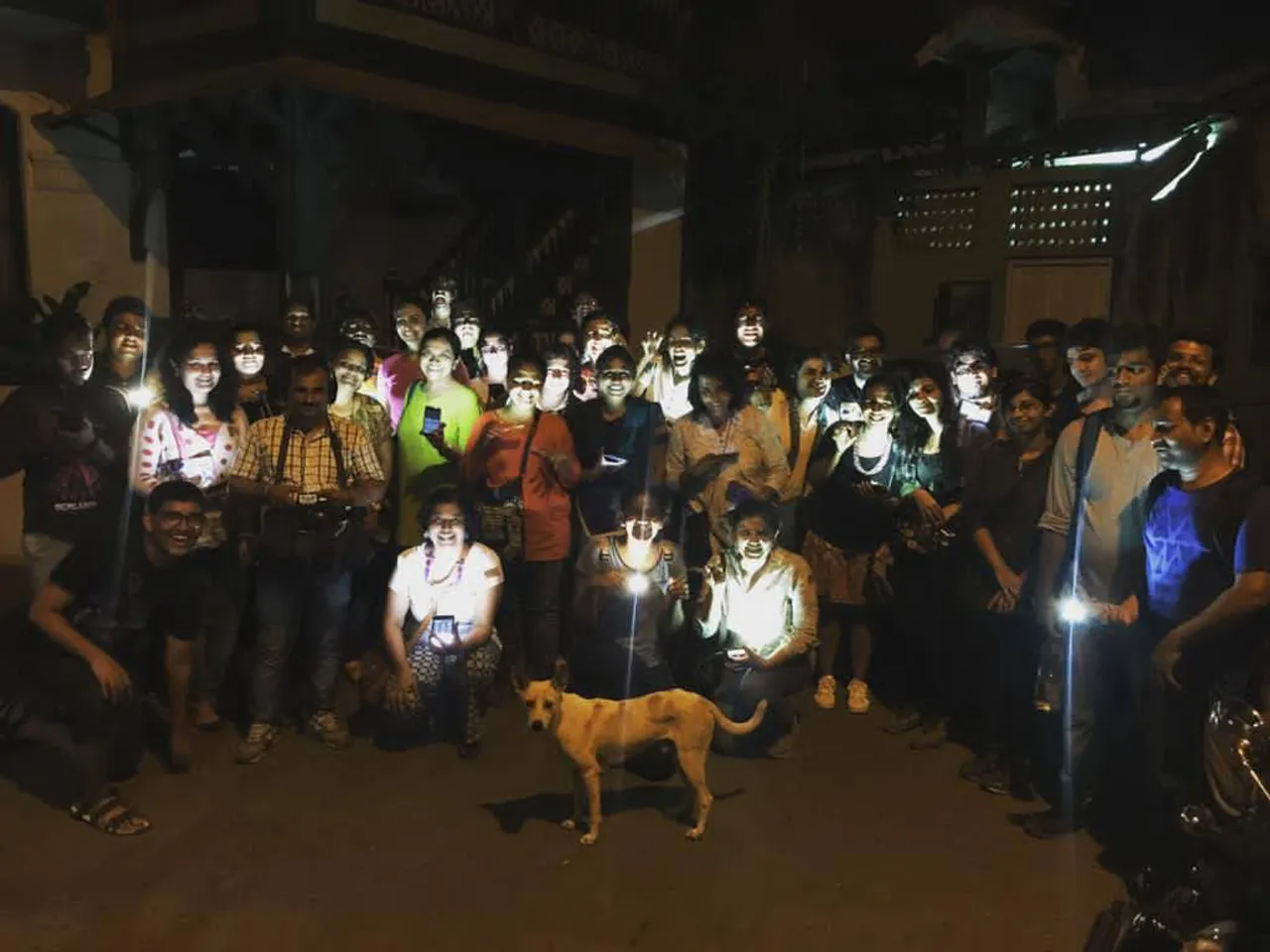 Did you know that ghosts are categorised as per their caste, religion and gender? Or that you can have a pet ghost? For those who fancy close encounters of the spooky kind, a walk around Girgaon (earlier Girgaum) in south Mumbai will take you through a chawl of ghosts, cursed stones, haunted stables and shrines of friendly ghosts called Babdev.
The 'Grisly Girgaon' walk by Khaki Tours, conceived and curated by Bharat Gothoskar, takes participants on a tour of the old buildings and graveyards which come alive through the stories associated with them. The night time coupled with the setting and the spooky narration of the past makes the ghost walk an irresistible draw.
Also Read: Heritage walks help rediscover city histories, give fillip to conservation
Where the dead live
The 2 hour15 minute walk starts at 10 pm from Charni Road station and winds its way through Pimpalwadi, which has a cursed stone, signifying that punishment would befall the person who violates social rules.
The walk takes the participants through Pimpalwadi, Kandewadi and other areas where people once buried the dead. Stories of strange noises and apparitions are common.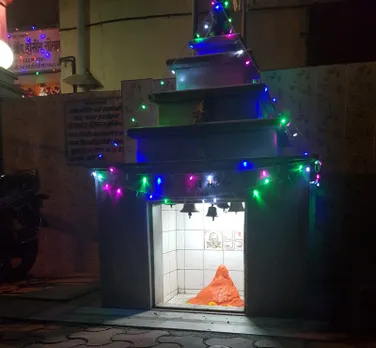 Gothoskar, 46, who conceived the walk in September 2017, says his maternal family hails from Girgaon and has been in Mumbai for 12 generations now. Growing up, he heard many spooky stories about the area.
"When I did research on Girgaon, I found many more ghost stories which eventually found their way into the walk. I thought this walk would be a one-off thing; no one would be interested in a ghost walk," he says.
Also Read: How Nahargarh's 300-year-old water harvesting system beat the desert's water blues
But to his surprise, not only was the first walk a sell-out with 20 participants, there was appetite for more. "The first walk was full. After that, we did five more walks over weekends which were all very well received. I realised then that people were looking forward to this," he says.
"It's always housefull," says Gothoskar who conducted the first ten walks but has now handed it over to colleague Siddharth Fondekar.
History and culture mix with folklores of the dead
"The walk is a tool to introduce people to the history, culture and architecture and make them connect with the past," he says.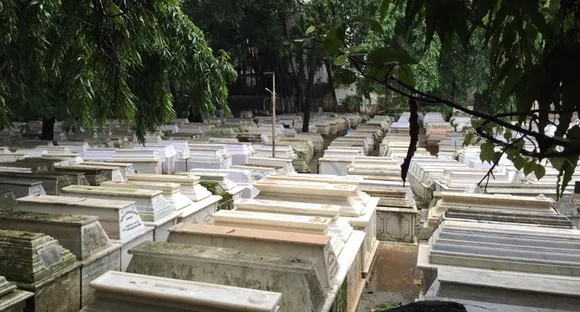 During the walk, participants learn about a cursed stone from the 18th century. "In olden days, if people were unable to protect their land, they cursed it so it would not be taken forcibly," says Gothoskar.
Participants get to see a theatre, which is built on a graveyard and is believed to be haunted. No one stays there after the last show.
Also Read: COVID-19 not only affects life, but also strangles the business of death
Then there's a lane which has dead bodies buried under it. "It was originally a graveyard. It was taken over by the BMC which removed the grave stones but the bodies are still under the road.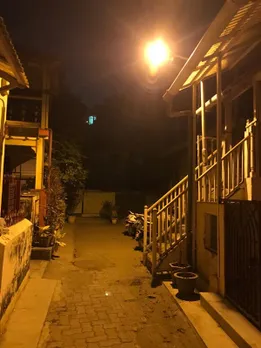 At the stroke of midnight, the walk culminates at Khotachi Wadi, a heritage village and home to a small community of aborigines of the seven islands that make up Mumbai. 
Also See: COVID-19: Dharavi & Mumbai's other slums in pictures
Participants also hear the story of pet ghosts that are supposed to bring prosperity to the owner while making the neighbours paupers.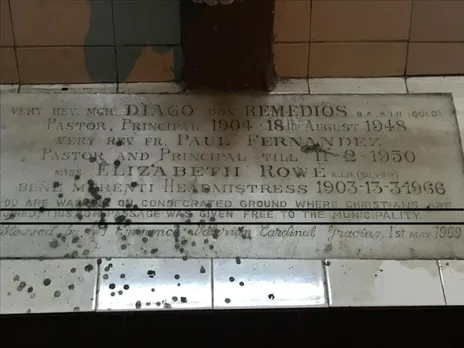 Along with the stories and buildings, participants are also shown old photos and maps of the area. 
Gothoskar, who earlier worked as a marketing consultant, set-up Khaki Tours in 2015 which conducts about 60 walks through localities in Mumbai that explore different facets of the city and showcase its heritage buildings and architecture. Over the years, it has added food walks, cruises, day tours, themed tours and kids' workshops.
Also See: In pictures: the deafening silence of Mumbai during lockdown
In 2018, Gothoskar formed the Khaki Heritage Foundation, an NGO involved in creating awareness about Mumbai's heritage through walks, events and publications. It also archives documents, books, photos, artefacts and makes it available for the public and helps to conserve Mumbai's tangible and intangible heritage.
Gothoskar is now into creating more immersive experiences for people.
"We are probably the most prolific walking tour company in the world with 60 different offerings in the city," he says. The word KHAKI is an acronym for Keeping Heritage Alive & Kicking in India and Gothoskar and his team of Heritage Evangelists are doing just that.
(Urvashi Dev Rawal is a Jaipur-based journalist specialising in development, gender, and political reporting)
Also Read: A walk through Jaipur's Walled City: the UNESCO world heritage site where kings lived