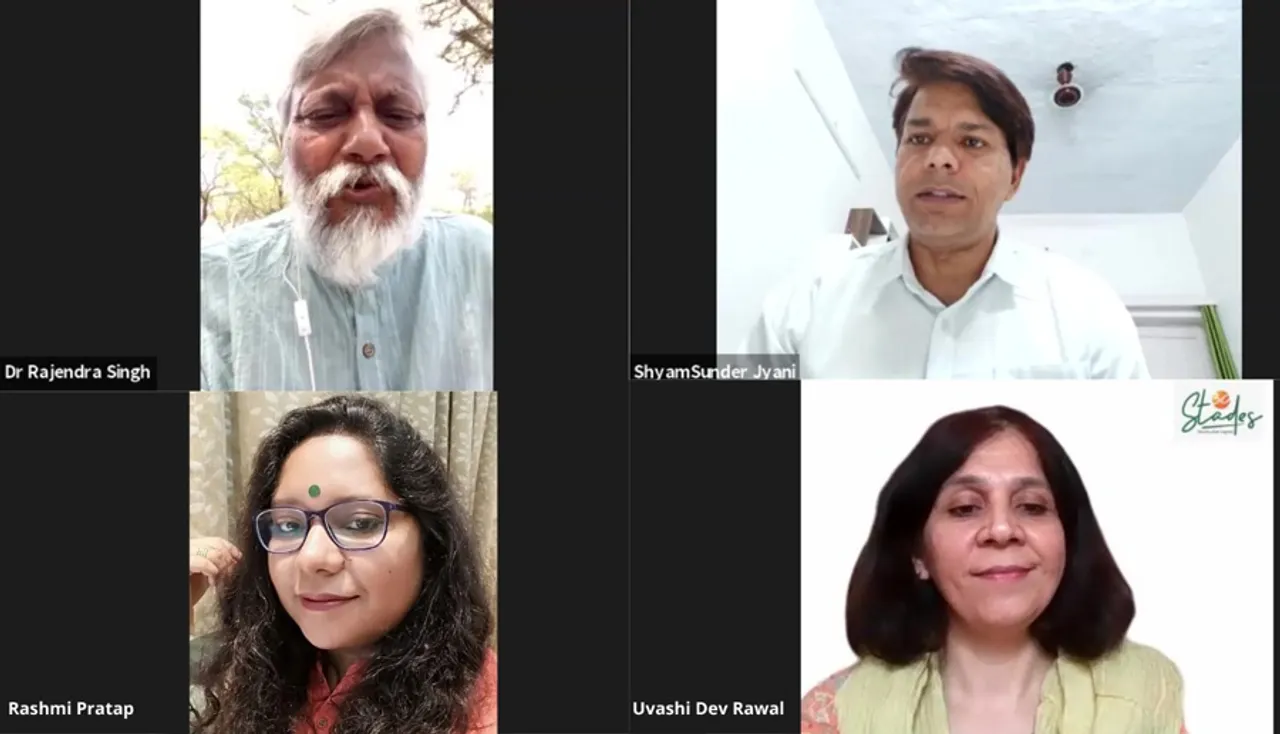 Even as the entire humanity is faring through a deadly pandemic, our understanding of the ecosystem and its restoration remains superficial while the government and corporate bodies lack sensitivity towards it, said Magsaysay award winner and water conservationist Dr Rajendra Singh.
On the occasion of World Environment Day, a webinar was hosted by 30 Stades on 'Ecosystem Restoration: How to heal the planet post-Covid-19.' Dr Singh, popularly known as the Waterman of India and also the winner of the Stockholm Water Prize and Dr SS Jyani, environmentalist and Associate Professor at the Department of Sociology, Government Dungar College, Bikaner, shared their thoughts on environmental restoration.
The webinar was moderated by 30 Stades Co-founders Urvashi Dev Rawal and Rashmi Pratap. 
Also Read: Growing green lungs: How Thuvakkam is creating urban forests in Tamil Nadu
Dr Singh said the corporate sector was looking only at profit motive and ignoring the environment. 
Over the past four decades, he has provided solutions to issues of climate change and adaptation through the efforts of local communities, empowering them through water conservation and replenishing groundwater banks.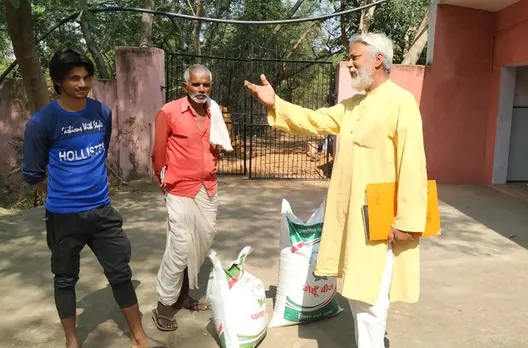 In 1975, he founded the Tarun Bharat Sangh, which has supported communities to construct 11,800 structures for water storage. As a result of their work, more than 1,200 villages in the country are now water-secured and 12 rivers in Rajasthan, Maharashtra and Karnataka have been revived. These works have resulted in the mitigation of climate change over a 10,000 square km area.
Also Read: Water conservation in rural Rajasthan increases farming incomes four times; checks migration
Speaking on the link between pandemics and climate change, Dr Jyani said, "Our country's health structure is grappling as the second wave of coronavirus rages havoc. This also compels us to think about what exposed us to this deadly virus even though no direct link has been established between climate change and the pandemic."
He said as the planet heats up, animals are forced out of their natural habitat. 
"As a result of a similar interaction, the world is amid the Coronavirus pandemic."
Also Read: Meet Aaliya Mir: Kashmir's math teacher-turned wildlife rescuer
Both Dr Singh and Prof Jyani have worked with communities on water conservation and afforestation and they underscored the need to involve the community and use local knowledge in any effort for ecosystem restoration.
Dr Singh said in India agriculture remains the prominent source of income and has witnessed a drastic shift as the farmers are forced to abandon their lands and move to cities in search of economic security.
"However, people can be self-reliant only when even the poorest strata have food and water security and can live on their own land," he added.
Also Read: Delhi water crisis: 5 historic forts from which India's capital can learn water harvesting & conservation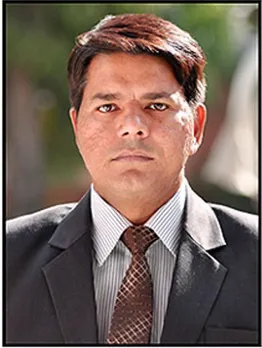 "Covid-19 has led to reverse migration, where people are coming back from the cities as the sheen of economic security has worn off. But we need to sustain this by providing them employment in their own lands," he said.
 Prof Jyani said the pandemic has had both positive and negative impacts. "While many lost their lives and livelihood, people have also realised the importance of environmental conservation."
He feels that planning conservation projects in a way that benefits the masses can elicit a positive response from their end. Through his 'familiar forestry' initiative which entails the planting and adopting indigenous fruit-bearing trees, he is educating the community about the impact of climate change and encouraging them to go green.
To date, Dr Jyani has planted around 2.5 million saplings by engaging families, schools and communities in the vast desert in western Rajasthan. 
He has been felicitated by the President of India for his exemplary work that has turned desert areas green.
Dr Singh held a similar view about the second wave of pandemic hitting everyone alike. "This is the first time I have seen people coming together, reviving their wastelands, without asking for labour charges," he said. 
Also Read: Environmental sensitivity will lead to climate empowerment
Talking about urban areas, Prof. Jyani suggested the concept of institutional forests to expand the green cover. He urged the administrative bodies to create micro-forests by assigning a particular area for plantation.
Elaborating on ways to be adopted by the government for ecosystem restoration, Prof. Jyani said, "The government needs to replicate our efforts on a wider level. Unhealthy practices should be replaced by healthy ones."
Also Read: How Tamil Nadu farmer increased profits & cut costs by 30% through organic farming
The pandemic has posed an indefinite threat to humanity but on the bright side, it has also motioned a shift in the thought process about the environment. However, we as a community need to consciously inch towards the restoration of our ecosystem while the government and the corporate body should be more sensitive to ecological needs.
Summing up the discussion, Rawal said while the role of communities cannot be discounted, governments and corporates need to be more sensitive and committed towards ecosystem restoration.
(Rishika Agarwal is a Patna-based writer specialising in art, culture and human interest stories)
Also Read: Environment: Gujarat couple quits US jobs to build own food forest; creates orchards & gardens for others