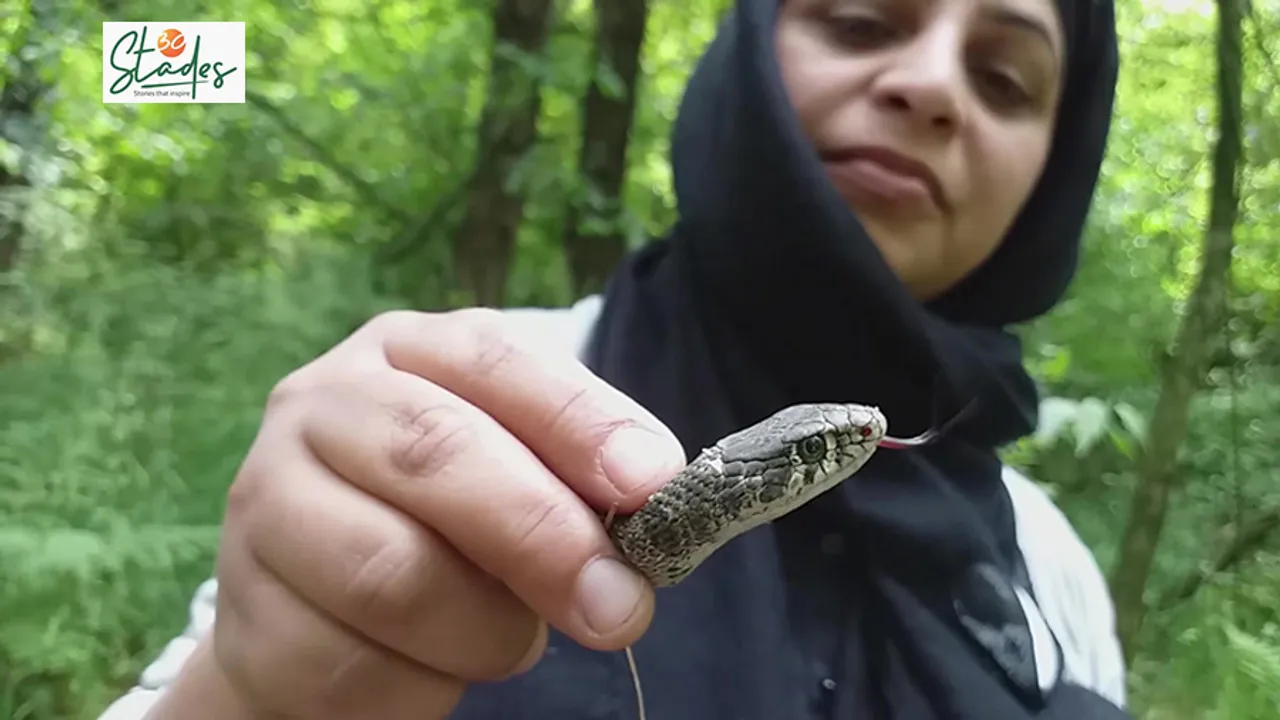 wp:paragraph
Mathematician by education, wildlife rescuer by profession and someone who almost brought up two bear cubs after they were separated from their mother – that's Aaliya Mir, who works as a Project manager at Wildlife SOS in Jammu and Kashmir.
"I began working as a volunteer with Wildlife SOS in 2007 and later joined as a project manager. I underwent some on-campus training besides certificate courses on handling man-animal conflict," says 40-year-old Mir, who has rescued many animals in the last 13 years.
Also Read: Tana Tapi: Forest officer who transformed poachers into protectors at Arunachal's Pakke Tiger Reserve
Wildlife SOS is a conservation non-profit that has been rescuing and rehabilitating wild animals since 1995, helping in biodiversity conservation.
Mir's most famous operations include rescuing poisonous snakes from the residences of former Jammu and Kashmir chief ministers Mehbooba Mufti and Omar Abdullah.
Also See: In pictures: hands that feed stray animals during COVID-19 lockdown
And when two bear cubs were separated from their mother, who could not be found despite Mir and her team's best efforts, they were placed in the Dachigam National Park near Srinagar. She continued to feed the cubs till they grew up.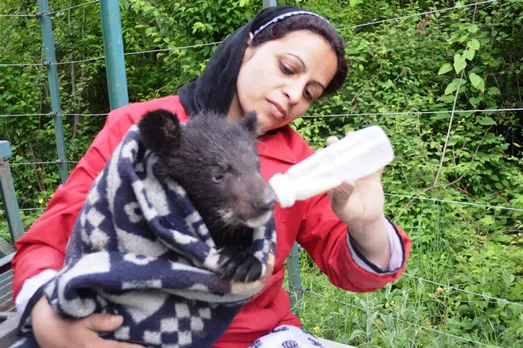 "Animals want only food and shelter. Their shelters (forests) are being destroyed. So what can animals do? They land up in human habitations in search of food," says Mir, whose husband is a veterinarian and also an animal lover.
Also Read: Save the camel; it may be extinct in a few decades
A mathematician by training, she took up teaching the subject in a school after passing out of college in Srinagar. But after marriage, her childhood love for animals received a shot in the arm through the support of her husband. That's when she decided to turn her passion into her profession, starting as a volunteer with Wildlife SOS.
"I think it is training and passion that helps me deal with any situation. Training provides confidence and with time comes the experience to deal with any situation," she says.
Also Read: From hinterland to Europe, how Jaipur-based Raksha is helping birds & animals reach home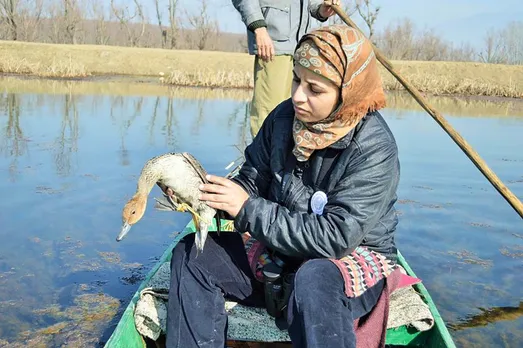 When Mir started her work, the main project was the mitigation of man-animal conflict.
"Man animal conflict cases in Kashmir have increased since 2006 and there are many reasons behind it. The biggest factors are the destruction and fragmentation of wildlife habitat. These two reasons compel animals to move towards human habitation," says Mir.
Also Read: Reverse migration in COVID-19 may increase tiger poaching: Padma Shri tiger expert Dr Karanth
The main species in this man-animal conflict are black bear and common leopard though cases of snow leopard reaching human settlements are increasingly becoming common. The maximum cases occur during the cold winter months or fruit harvest seasons, with bear having the ability to smell from long distances.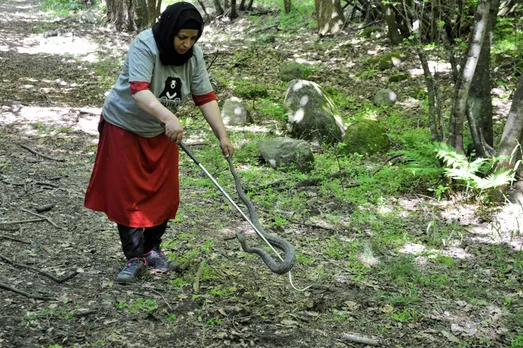 Mir and her team continue to work towards mitigation of conflict as well as wildlife rescue even amid the COVID19 pandemic.  "We are in the field, trying to help the animals which are in distress and the people who need our help. We follow all COVID protocols during rescue operations," she adds.
(Wasim Nabi is a Srinagar-based freelance multimedia journalist).
Also Read: How Maldharis & Rojamdars live with Asiatic lions in Gir forest & help in conservation