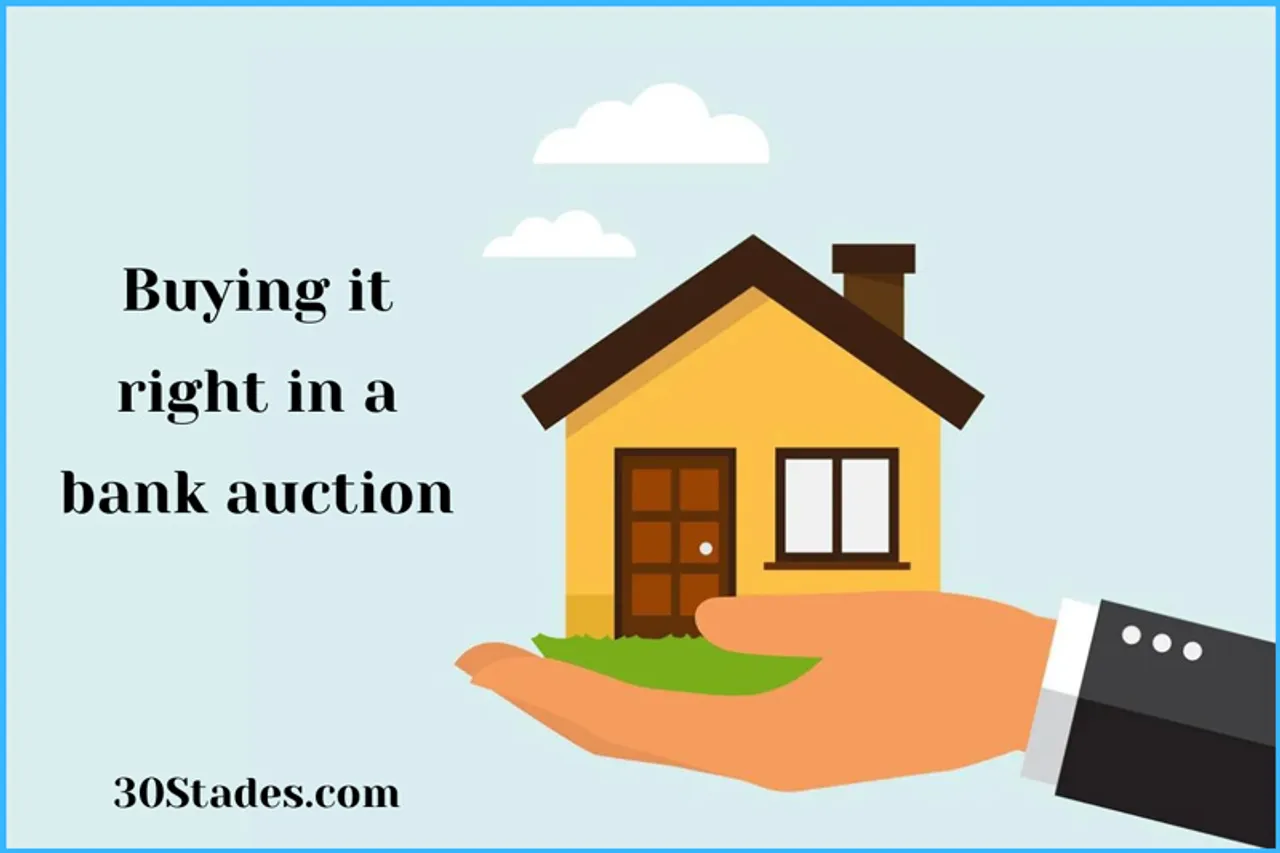 As the Indian economy continues to struggle and people lose their jobs, banks have witnessed a sharp jump in loan default by their customers. This includes home loans which were believed to be fairly safe assets with minimal defaults in the pre-COVID era. But times have changed and banks and housing finance companies are now saddled with a record number of non-performing assets (NPA) or properties where buyers are not able to pay their EMIs. 
Once a property turns NPA for banks, they have to sell it in the open market to recover the dues. The sale happens through bid auctions. The auctions take place both through a tender auction where prospective buyers submit a tender document with an offer price or through an online auction. Banks however put a minimum reserve price for all properties and bidding price has to be higher than the reserve price.
Also Read: Wealth creation: Forget stocks; invest in a house instead
Last year, State Bank of India offloaded nearly 1,000 residential properties in a large auction.
There is a perception that bank auction properties are cheaper than a similar property in the open market and it's a good way to acquire a prime property at a good price. But acquiring a property in a bank auction can be tricky and far more tedious compared to an open market purchase where you have unlimited time to make a decision and the seller is more than happy to ease the entire process. In a bank auction, you are most often on your own, increasing the chances of a bad deal.
Also Read: Is it the right time to buy a house? Here's all you need to know
Here are five ways to minimize risks or the possibility of a bad deal while acquiring a property in a bank auction.    
1.       Good property in a bad location. While buying a property from the open market, our search most often starts with the likely locality or the suburb where we wish to live in. Then we set our budget and start looking for a property within our means. You should follow a similar process while acquiring a property under bank auction. In most large auctions, banks sell properties from across the country including properties or plots located in smaller towns and satellite towns far away from city centres. 
So first zero down on the city and locality where you would want to acquire a property and then search for properties on offer in these cities or localities. 
Also Read: Housing turns into buyer's market; sales recover after COVID as discounts bring down prices by 15%
This is because it may increase the chances of landing with a bad property in a bad locality.
2.      Does the bank have the physical possession of the property? Most property auctions involve a period of inspection where potential buyers have a window of a few days to make a physical verification of the property. While inspecting the property, you should also check the locality and the housing society.
Also Read: Rising inflation: Where should you invest your money as yields on FDs turn negative?
The most important point is to ensure that the bank or the lender has the actual physical possession of the property. There's no point bidding for a property whose physical possession or keys are not with the lender.
3.       Is the auction price really cheap? The common perception is that properties under bank auction are cheaper than similar properties in the open market. But once you add up the full cost of ownership including the opportunity cost of your time, effort and upfront cash payment involved in the process, the auction property may not be substantially cheaper than similar properties in the open market. 
Also Read: 8 tips to reduce your loan burden post COVID19
There is an element of risk involved in acquiring a property that was taken away from its original owner due to financial problems. You deserve a premium or compensation for taking that risk. While calculating the price, take into account all costs including legal fees if you have hired a lawyer, the cost of property registration post-auction, likely cost of renovating the property and the opportunity cost of the earnest money deposit (EMD) that will be tied-up with the bank for at least a month.
Also Read: 7 tips if you are planning to buy a house during COVID-19
4.       Keep the tight deadline involved in the action process. As a general rule, banks complete the entire process of auction within 30 days from the date of its publication on their website or in newspapers. So you have around a month to make a decision on the property, arranging your documents, filling the tender or auction document and making the payment for the bid amount. Get into it only if you can spare the time for running around.
While one can opt for a home loan here, many banks are reluctant to lend against foreclosed property or they may charge a higher interest rate.  
If you fail to deposit the balance amount within the stipulated time, you may lose the initial amount that you had deposited with the bank. So it is best to go for an all cash deal if possible. And if you go for it, include the potential loss in interest income that you incurred while calculating the total cost of the auctioned property.
Also Read: How to calculate your net worth and use it to maximise financial gains
5.       Don't bid too aggressively in the auction. In any auction, every property has a base or reserve price and potential buyers have to bid in increments of a few thousand rupees depending on the quantum of the reserve. There's no limit to the number of bids and the highest bidder wins the auction. Remember auction is a game and there is a joy in winning a bidding war. Given this, there is a risk of you getting carried away by the process and making a bid price that is higher than the market price. 
Don't fret if others are making unreasonably higher bids. However, if the property is one of its kind either in terms of location or its commercial potential that you can exploit in future, then don't hesitate to pay a premium. But make a calculated risk and never stray far beyond the line that you had drawn prior to the auction.
(Karan Deo Sharma is a Mumbai-based finance and equity markets specialist).
Also Read: 5 points to keep in mind while buying a bank auction property