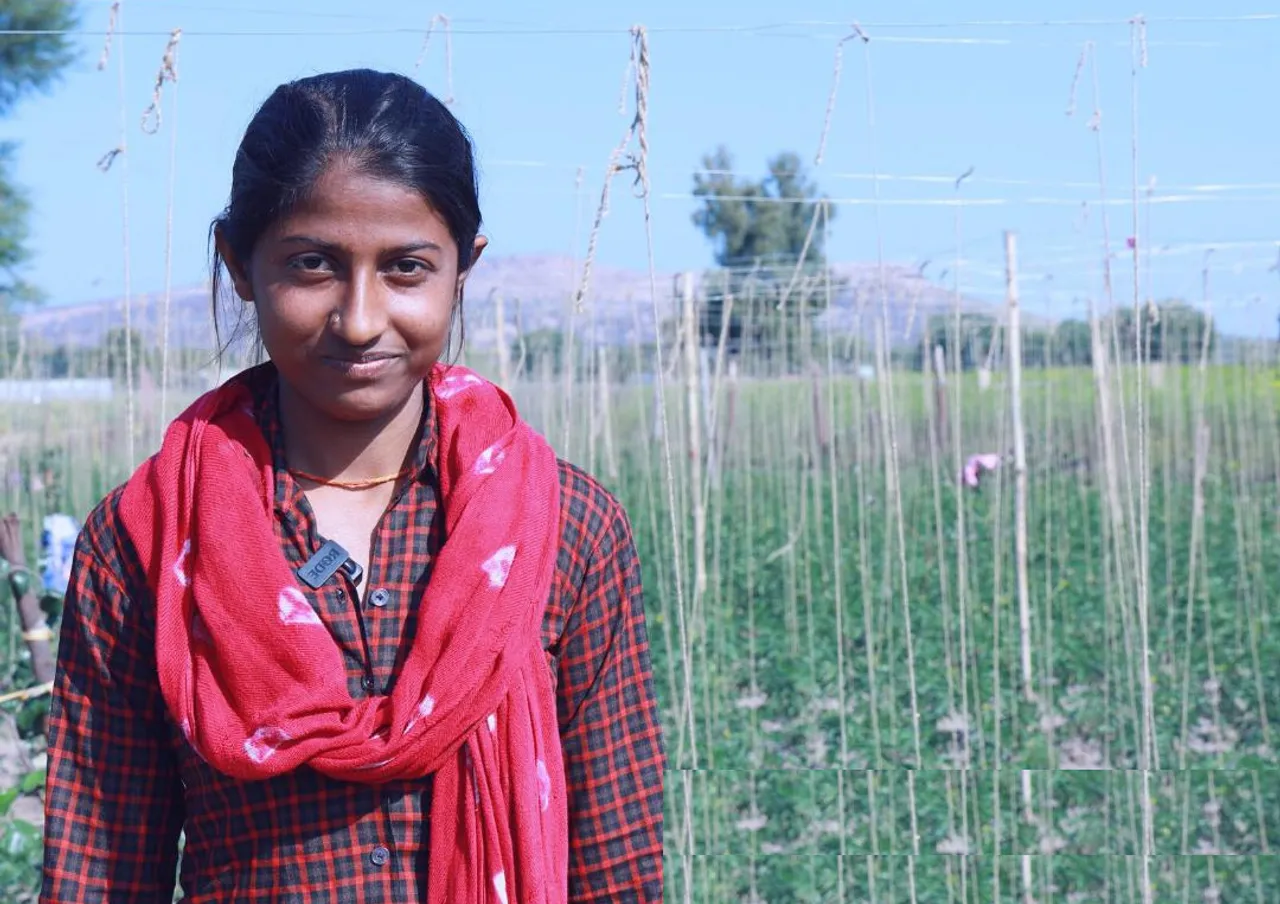 Juli Hemrom from Ranchi, Jharkhand, cleared her Intermediate examination but instead of opting for higher studies, she began working on a farm to earn money. A month of work would get her just about Rs 3000. And while she wanted to do something better, the 23-year-old had no idea how to go about it.
Juli then heard about NGO Udyogini's Yuva Compass initiative that helps provide sustainable livelihood opportunities for the rurally disadvantaged youth. Through Udyogini, she received training in medical services.
"Now, I am working in Mumbai's Apollo Hospital as a patient caretaker, earning Rs. 10,000 a month. "This is good money for me as compared to farming in the village. I want to earn better so that I can help my family members have a good life," says Juli, who has a mother and three siblings in her family.
Also Read: Tribal women turn entrepreneurs with Tasar silk farming
Juli managed to escape the struggling farming labour life because of Udyogini, which works in many rural districts across India. The NGO, in collaboration with Transform Rural India Foundation (TRIF), came up with 'Yuva Compass - Asha ko mile disha' in August 2020.
The project is run by a team of youth who create awareness in rural areas of Jharkhand and register youngsters who are interested in improving their lives.
While 648 people now have access to career guidance and mentoring to choose their paths, 247 are undergoing employability skill training in and 212 have been placed in formal jobs in warehouse management, apparel industry etc.
Also Read: Assam's Samir Bordoloi glamourises zero-cost organic farming; draws Northeast youth back to agriculture
Another 30 youth have been taking training under the entrepreneurship development programme through Rural Self Employment Training Institutes (RSETI) and applied for credit linkage along with their business plan.
Providing the right direction
Project leader Amarendra Nath says while working in the villages, they observed that the youth didn't have access to skill development, counselling and exposure to various career options.
"Due to this, they struggle to survive through farming, daily labour and other odd works. Some migrate to big cities but continue to struggle to make life better. So we came up with the idea of Yuva Compass. As the name suggests, the project helps the youth have the right direction for a better life," says Amarendra.
Also Read: Nirmaan: A BITS Pilani students' initiative that's now empowering millions of youth, women & tribals
Yuva Compass initiative is funded by TRIF, which meets the annual expenses of around Rs10-12 lakh.
Interested people can register themselves with the NGO. "We also counsel them to understand their areas of interest where they can perform the best. Accordingly, they are trained and provided placement through companies and training institutes," says Amarendra.
Success stories
Vijay Bediya, 24, began working in an electric shop in his village Nawagarh, Ranchi to earn money after passing class 12th. His father, a labourer, had passed away in 2013. 
Also Read: Abira: Pune's all-women enterprise where slum dwellers handcraft ecofriendly products for global brands
"I had to earn to take care of my mother, four brothers and sister. I am the eldest amongst my siblings and there is no one to earn money," says Vijay who earned Rs3500 a month by working in an electric shop.
However, he got in touch with Udyogini and began training in the Jharkhand tools room near Ranchi three months ago.
"Now I am training on the job and get Rs6000 per month. The payment will increase after I gain some experience," Vijay says.
"In the electrical shop, the income was not regular. Here I am paid regularly and also learning a lot," he adds.
Amarendra says that apart from helping the youth get trained and find a suitable job, the NGO also assists those who want to start a business. "Once we figure out the business which is suited for an individual as per his interest and abilities, we provide them training through institutes and also help them get funding from various government schemes," says Amarendra.
Sujit Guriya, 46, from Uyur Guriya village of Jharkhand's Khunti district was running a small snack shop in her village. "My husband works as a labourer. The earning is so meagre that even running a house was tough. So I started a small shop selling samosa, jalebi and other snacks. I would make around Rs 2000 per day but after deducting the cost of raw materials, I was not left with a lot of money. Yet, it helped me run the household better," says Guriya.
Also Read: COVID-19: From farmers, migrants to sex workers, Goonj's 'dignity for work' rebuilds life across India
She wanted to expand her business but the education expenses of her daughter who is pursuing 12th and son who is doing an ITI course did not leave any additional income. This year she got in touch with the Yuva Compass team and received training on how to run a bigger snacks restaurant.
"We can meet the household and educational expenses. I also hired four people to work in my restaurant. I hope to earn more as I increase the variety of snacks," adds a satisfied Guriya.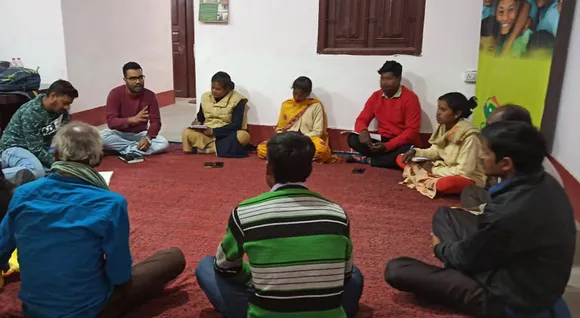 Currently, the project is running in Jharkhand. "However, we will be expanding it across India over time. Moreover, the project is currently supported by Udyogini and funded by TRIF, but after 2-3 years, we want it to be run independently and become self-sustained. There will be a separate team to run the project independently," says Amarendra.
(Bilal Khan is a Mumbai-based independent journalist. He covers grassroot issues, LGBTQ community and loves to write positive and inspiring stories.)
Also Read: Tribals turn shareholders in Aadhimalai Producer Company; triple their income