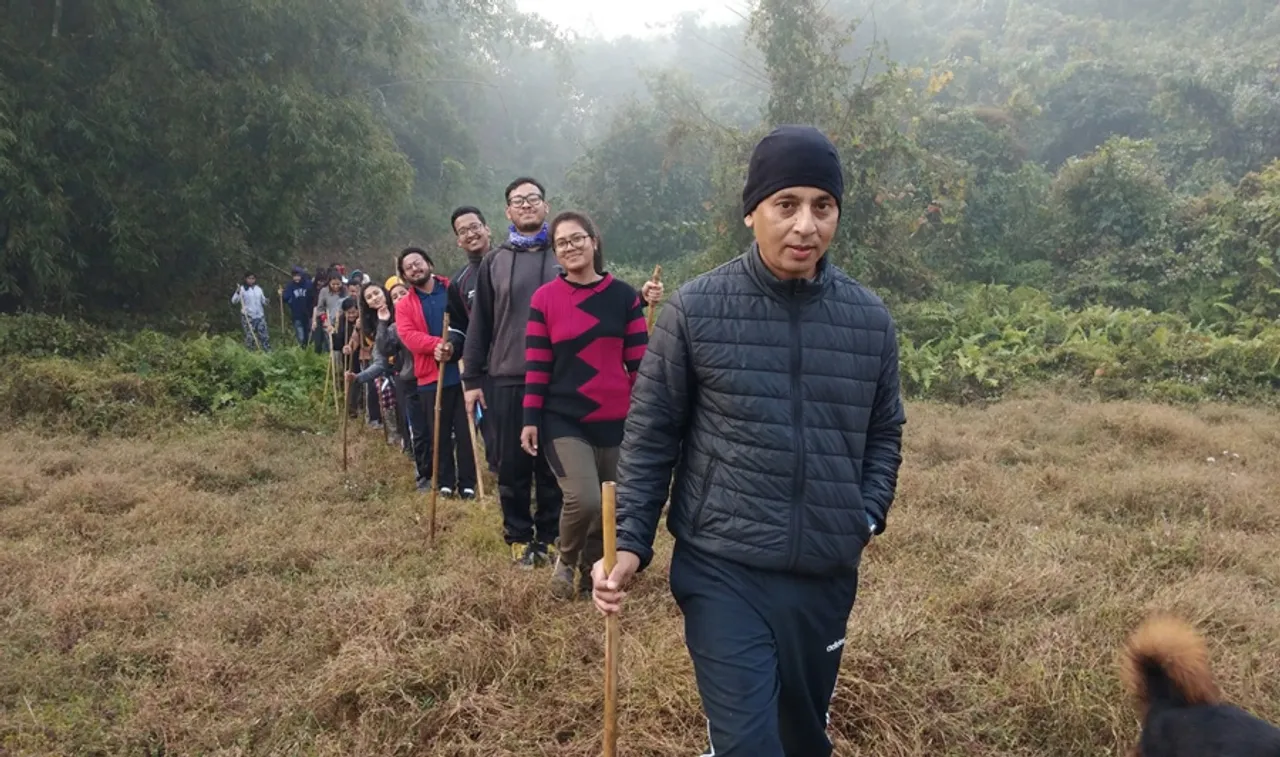 It was the winter of 2011. Samir Bordoloi, a farmer from Assam, was frustrated after making no headway among tea growers in Jorhat to stop pumping chemicals into the soil and switch to organic farming. One day, driving in Jorhat, he saw a school and, on a whim, approached the headmaster and asked if he could talk to the children.
"I spoke to them about the benefits of organic farming, traditional food wisdom, creating wealth from waste and vermicomposting. I thought since I was having no luck with the adults, I should try to convince the youngsters," says 46-year-old Bordoloi.
Some weeks later, Bordoloi got a call from the principal of Chitralekha Shiksha Vikas Mandir that parents of the children in Tekelagaon wanted to learn vermicomposting.
Also Read: Jayant Barve: Maharashtra's organic farmer who became manure millionaire
"One of the students, Krishna, told her parents about my lecture and they started vermicomposting. The other children too passed on the knowledge to women's self-help groups and slowly the village took up vermicomposting, with each family earning Rs10,000-12,000," he says.
Many years later, Krishna invited him to a talk she was giving. She was enrolled in the Assam Agricultural University and studying sericulture. She spoke about how Bordoloi had visited the school and inspired them to adopt vermicomposting. She said she funded her education through the money her family earned from selling the vermicompost.
Also Read: Residue-free farming: How Nashik's millionaire grape farmer uses technology to get a yield of 10 tonnes per acre
An army of Green Commandos
Krishna is one of the hundreds of Green Commandos across the North-East whom Bordoloi is training in zero-cost organic farming.
Bordoloi, who is an Ashoka Fellow, says the youth from the region have become increasingly disconnected from their land and heritage.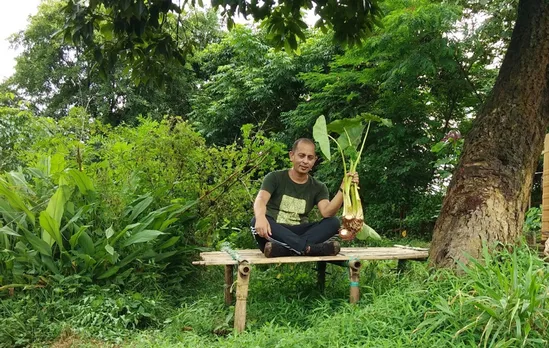 The Northeast region comprising Arunachal Pradesh, Assam, Manipur, Meghalaya, Mizoram, Nagaland, Tripura and Sikkim has been embroiled in a decades-old ethnopolitical conflict. Lack of economic development has led to the exploitation of the region's abundant natural resources and communities. Unsustainable agricultural practices have replaced the traditional eco-friendly and sustainable farming followed for ages.
Through the Green Commandos programme and his organisation Spread NE - (Society for the Promotion of Rural Economy and Agricultural Development, Northeast), Bordoloi hopes to make farming a dignified and attractive profession once again that will draw youth to it.
Also Read: Gujarat's MBA farmer Chintan Shah turns infertile land into organic farm of turmeric, ginger & wheat
"As practitioners, they can be powerful advocates of low-cost organic methods," he says. He has so far trained over 550 youths as Green Commandos at his training centre, creating a strong network of change-makers who support each other and promote zero-cost organic farming. These youngsters are also helping in creating marketing linkages for the farmers by connecting them to urban centres so they earn a dignified income.
The farmers have given up dependence on conventional farming techniques of using hybrid seeds, fertilisers, pesticides have seen incomes rise through zero-cost organic farming.
Also Read: Water conservation in rural Rajasthan increases farming incomes four times; checks migration
Farmer at heart
Growing up amid the lush mountains, rivers and forests in Arunachal where his father, an IAS officer, was posted, Bordoloi developed a love for nature.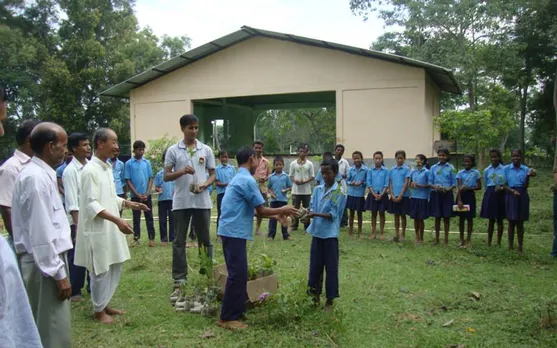 After graduation from the Assam Agricultural University in 1997, he got a job in a firm that made chemicals and that eventually pushed him into his green journey.
"I had to push the pesticides and fertilisers to the tea growers. That is when I realised the dangers of mindless use of chemicals being pumped into the earth and mono-cropping and decided to promote organic farming."
In 2008, he opened a Plant Health Clinic in Jorhat. "I thought I would be a plant doctor and propagate zero-cost organic farming among farmers. However, no one came to the clinic. So, I realised I would have to go to them," he says.
Also Read: How Tamil Nadu farmer increased profits & cut costs by 30% through organic farming
"During my journeys, I saw farmers who were content practising natural farming and following their traditional food wisdom. I saw the disconnect between policies officials make in air-conditioned rooms and the reality on the ground," he says.
This education became the basis for his food forest model that he is successfully promoting among farmers and youth.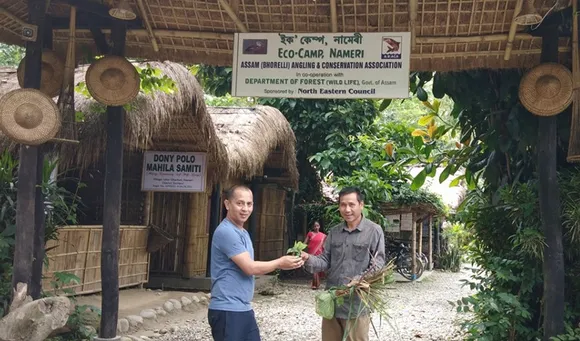 Bordoloi says the type of policies and agricultural practices that have been advocated by the government has created a messy situation. Instead of promoting local crops and traditional farming, they have made farmers dependent on costly hybrid seeds, fertilisers and pesticides, making farming an expensive and non-remunerative proposition, he says.
Also Read: From pineapple to pepper, how organic farming is increasing farm incomes in India
In 2011, he met Peggy Carswell, a Canadian volunteer who was the coordinator at a local NGO, Fertile Ground. "She asked me why I was using high-cost organic inputs when I could use nature's bounty to grow food naturally and reduce the cost for farmers. I experimented by throwing seeds in the garden to see if they would grow and they grew well," he says.
Bordoloi says the soil contains a microbial population that provides nutrients to the plants. The water holding capacity in the forest is good as there is no run-off and the thick growth prevents evaporation.
Food forest – the viable model
In 2017, Bordoloi created a farmers' collective with 25 farmers and bought 30 bigha land, about 25 km from Guwahati, where he created a food forest, growing crops inside the forest.
"I would get questions about the viability of my model and so I thought I would demonstrate it physically to officials, bureaucrats, researchers, farmers. To convince officials of my concept it was essential to be near them so I chose to move to Guwahati where the bureaucrats sit."
The farmers grow yam, turmeric, pumpkin chillis, Burmese apples, Indian Coffee plum, jackfruit, bamboo, elephant apples, bay leaves and banana.
Bordoloi says a by-product of the food forest has been that animals have started returning to the area. "We have porcupines, wild boars, elephants, panthers and even a Royal Bengal tiger. They eat the crops we grow but we still have enough to make money. That's why I call this compassionate farming, co-existing with nature," Bordoloi says.
Also Read: Meet Aaliya Mir: Kashmir's math teacher-turned wildlife rescuer
The Covid pandemic has brought home like never before the benefits of traditional foods. "Our traditional local foods are immunity boosting. During the pandemic, the awareness and demand for these foods have burgeoned. The wellness food industry is worth Rs400 billion. Our farmers can earn handsome profits by catering to the demand for traditional foods," he says.
Also Read: How to boost children's immunity ahead of a possible third wave
For instance, the turmeric he grows in the forest sells for Rs4,000 per kg as it has a high curcumin content as compared to the variety available in the local markets. Curcumin is the active compound in turmeric which gives it the distinctive yellow colour and has powerful anti-inflammatory and anti-oxidant properties.
While Bordoloi and the farmers associated with him have got the farming part right, scaling up and marketing are different ballgame. While they do sell online through their social media platforms, they have not yet tied up with any e-commerce firms or retails outlets for the sale of products.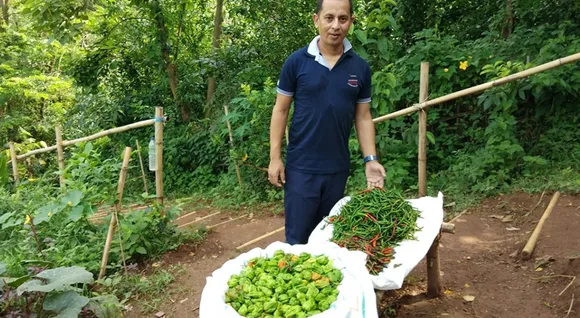 Bordoloi underscores the need for government support for scaling up. "People want to buy from us but we face constraints in harvesting, transporting, storage, packaging. If we get support here, we can do much better."
Also Read: Andhra farmer gets triple the market rates for mango & paddy with zero-cost natural farming
Nabard is funding Bordoloi's natural model village project. He envisages creating food forests in peri-urban areas so that cities can exist in nature's lap and people can get access to safe natural foods while farmers will get a ready market for their produce. "We can combine farming, agro-tourism and link artisans who make various handicrafts and textiles too which would give a boost to the local economy," he says.
He has won several accolades for his work including the IARI Most Innovative Farmer of the Country award in 2019, Krishak Ratna award in 2018, the Best Agripreneur of the country award in 2017 and Pragati Puraskar in 2016.
(Urvashi Dev Rawal is a Jaipur-based journalist specialising in development, gender, and political reporting)
Also Read: Environment: Gujarat couple quits US jobs to build own food forest; creates orchards & gardens for others